When it comes to investing in a designer item, a gorgeous bag is almost always first on anyone's wish list. After all, the right purse can instantly elevate one's outfit—and a coveted it bag is a surefire way to add a touch of luxury to your look! That being said, with the seemingly endless choices out there, it's always a good idea to stick to the tried-and-tested classics that have cemented their status as a timeless bag.
Below, we give you the most iconic designer bags of all time that you can simply never go wrong with— whether it's for your first splurge or for your ever-growing it bag collection.
DIOR
1. Dior Saddle
Aspiring cool girls should definitely get their hands on a Saddle bag. The equestrian-inspired shape makes it a fashionable handbag that packs heaps of personality, especially the classic Dior Oblique print.
ADVERTISEMENT - CONTINUE READING BELOW
Saddle Bag, $3950 (approx. P220,530.48), DIOR, dior.com
2. Lady Dior
Who wouldn't want a bag named after the graceful yet gutsy Princess Diana Spencer? The Lady Dior handbag possesses all the pillars of Dior's signature design: topstitched soft leather, rounded handles, and the fashion house spelled out in gold emblems.
Medium Lady Dior Bag, $6100 (approx. P342,881.00), DIOR, dior.com
3. Dior Lady D-Joy
Prefer the Lady Dior's more quirky little sister? The Lady D-Joy injects a bit more personality into your dainty OOTDs, what with its horizontal silhouette.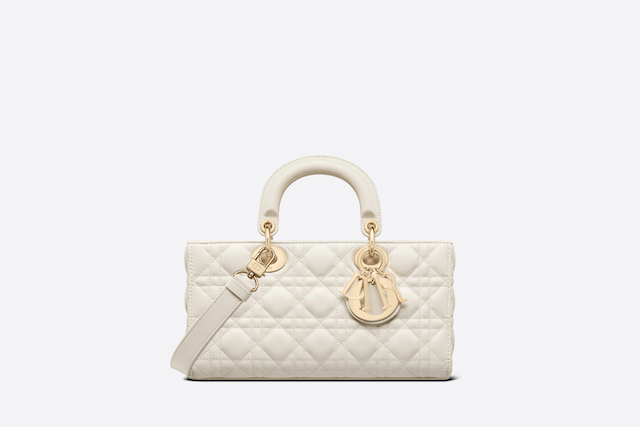 Lady D-Joy Bag, $5100 (approx. P286,671.00), DIOR, dior.com
4. Dior Book Tote
Stylish travelers have been gliding through the skies with a Book Tote as their carry-on since the bag's release. The number of celebrities who own this cavernous bag is proof enough that it's a worthy investment for your everyday jaunts.
Medium Dior Book Tote, $3500 (approx. P196,735.00), DIOR, dior.com
5. Dior Bobby
Dior's very own take on the hobo silhouette comes in the form of the Bobby, which is, adorably enough, named after the designer's beloved pet dog. Personalize the carrier by switching up the strap.
ADVERTISEMENT - CONTINUE READING BELOW
Medium Dior Bobby Bag in Grained Calfskin, $3800 (approx. P183,702), DIOR, dior.com
FENDI
6. Fendi Baguette
The 2000s called, and they confirmed that the Fendi Baguette was, and still is, the it bag to own. Having the eponymous brown and black pattern tucked under your arm as you strut through the streets would make the likes of Paris Hilton proud.
Medium monogram brown fabric baguette, $3190 (around P153,313), FENDI, fendi.com
7. Fendi Fendigraphy Hobo
Fancy something a bit more 2022-approrpriate? This circular Fendi hobo bag is what you should cop next. If anyone still wonders where you got it from, just flash them the gold symbols at the bottom.