Filipino designer Rafé Totengco may not (yet) be a household name locally but he has a cult following of It girls known to carry his handbags—Olivia Palermo, Elizabeth Hurley, Cynthia Nixon, Laverne Cox, no big deal. But all thanks to Bench, we can now all own a piece (or two, or three) from this New York-based designer, whose brand, Rafé New York, has become a red carpet fixture in many A-list events stateside.
This year, Rafé comes home to Manila and brings a piece of the Big Apple with him as he collaborates with the homegrown clothing label for a collection that's practical, comfortable, and versatile. Rafé X Bench is a highly urban collection that plays around geometric prints and a timeless color story. Think, black, white, indigo, and burgundy reminiscent of the bright lights and electric sights of New York City.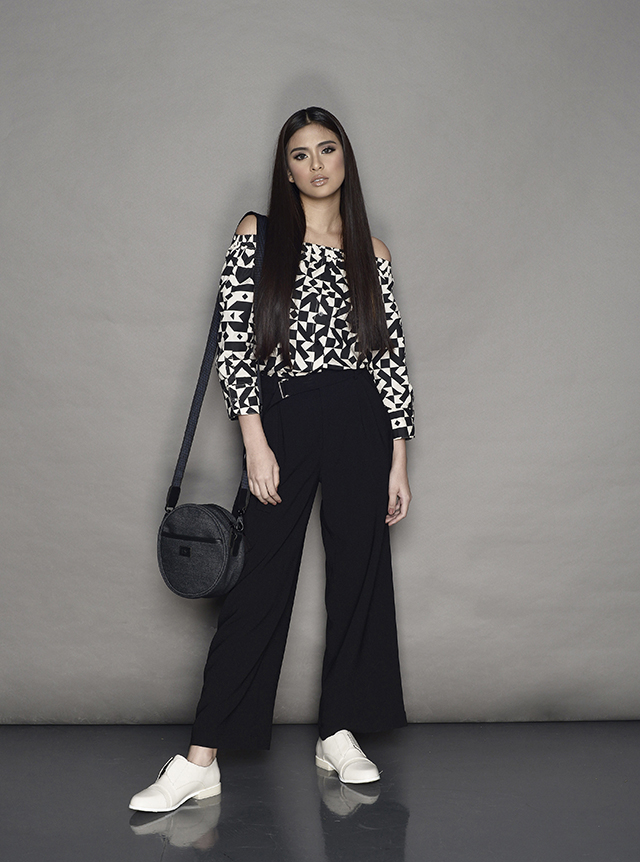 IMAGE Courtesy of Bench
Gabbi Garcia in Rafé X Bench
Read on to know more about the collaboration from Rafé himself.
Hi, Rafe! Tell us about the collaboration with Bench.
"When Ben (Chan) had asked me to do the collaboration, he really gave me carte blanche. He was like, 'Bahala ka. Whatever you wanna do.' So immediately, I was like, 'You know what, if I'm gonna do something in Manila, I don't want to just do accessories. I want to do clothes.' I used to do clothes. That's really my first love—clothing. So, that's what I did, the way I used to do it—clothes for men, for women, for myself, my friends. It was an indulgent project. These are stuff that I wanted for myself, stuff that I felt are missing from my wardrobe."
So that's the idea behind the collection—stuff that are missing from your wardrobe!
ADVERTISEMENT - CONTINUE READING BELOW
"(Laughs) Yes! What am I missing? What do I wanna wear? What am I not seeing? And I'm thinking to myself, if I like it, other people must also. Anyway, I'm not that different from most people. I wanna do things that you could just buy right away and not wait for a special occasion to wear it—like buy it and walk away with it and wear it tomorrow, and the next day, and the next day. In fact some of the pieces that were sent to me as samples—I didn't even want to send them back."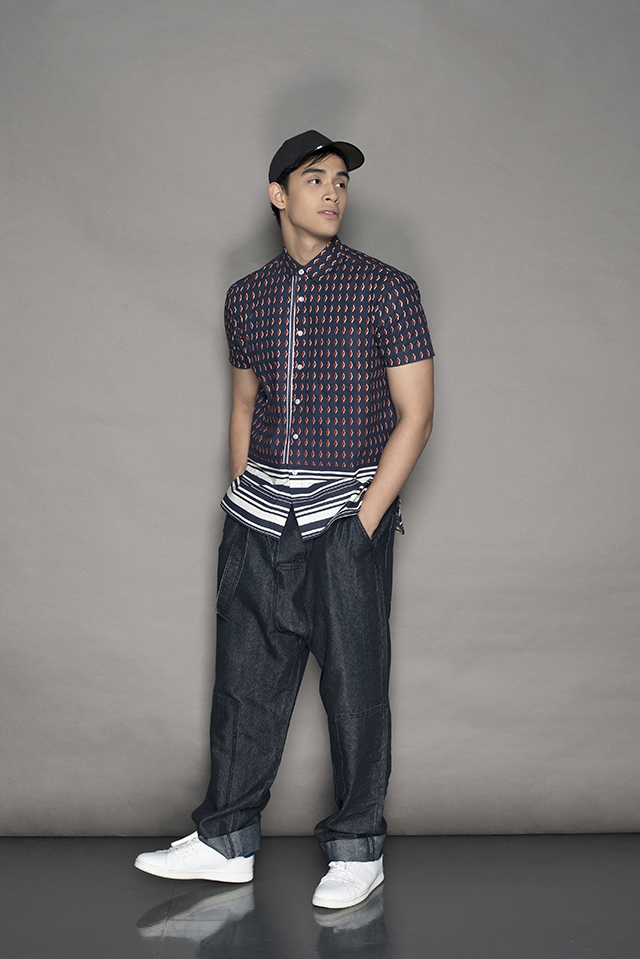 IMAGE Courtesy of Bench
Diego Loyzaga in Rafé X Bench
So pieces that you can mix and match with the rest of your wardrobe?
"I have been wearing the collection all the time. I wore it in Paris almost every day."
Could you describe your creative process for this particular collection?
"For me it starts with a mood board. Like, how do I put the whole collection together. I start with colors, then the concept of New York City, and how to give you the essence of New York, which inspired the collection."
So how different was designing for clothes from designing accessories, which you have been doing for a long time?
"With clothes, obviously there's a fit situation that you have to think about, sizing, what you wear it with… Because if it's a collection, you kind of want to wear them together. And yet the pieces have to be able stand alone. In everything that I do, I believe in mileage. This shirt for example, I can wear this it with so many different things and so many different ways and to different occasions. And that's what it's all about, especially now that the lines are blurry between what is dressy and what isn't. And I kinda love that. I'd wear sneakers to a black tie event. (Laughs)"
ADVERTISEMENT - CONTINUE READING BELOW
IMAGE Courtesy of Bench
Derrick Monasterio in Rafé X Bench
Why do you think this collaboration with Bench is a good fit for Rafé, your brand?
"I think it's interesting because when you've establish a brand name and a certain aesthetic, people tend to pigeonhole you into like, 'You can't do anything else but that.' But I believe brands should have elasticity. When you see what I did for Bench and what I have been doing for myself, you'll see that there's still a commonality somewhere in there. You'll be like, 'Right, it makes sense that he would do that.' I mostly do minaudières but what I have done for Bench is very casual. It's really being able to stretch your creative juices. This was also a perfect opportunity to be able to reach a generation of Pinoys who don't even know me."
ADVERTISEMENT - CONTINUE READING BELOW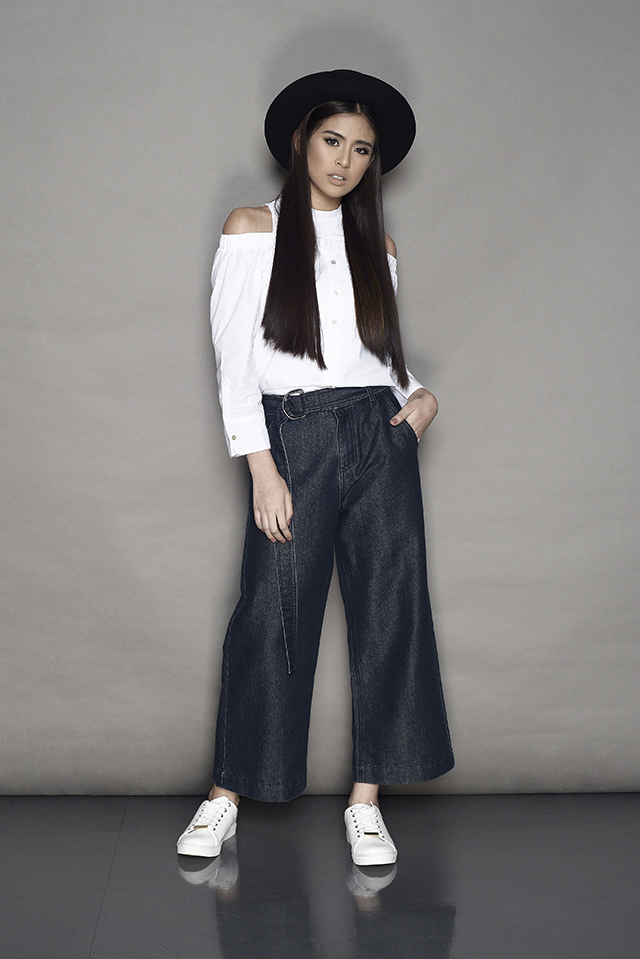 IMAGE Courtesy of Bench
Gabbi Garcia in Rafé X Bench
So how you feel when you realize that you're about to reach an audience that has never even heard of you before?
"It's a game changer. Initially, one part of me was asking myself, 'Will they like me? Will they like what I've done? Will they relate to it?' The one incident that made me feel like, 'Whew! I'm on the right track!' was during the fitting when the models wanted to buy the pieces—actually, whole outfits."
ADVERTISEMENT - CONTINUE READING BELOW
What were the challenges that came with creating a line that is a lower price level?
"What's interesting is I never even looked at the prices. I didn't compute. (Laughs) The challenge for me was really editing!"
IMAGE Courtesy of Bench
Derrick Monasterio in Rafé X Bench
How many pieces do you have in the collection?
ADVERTISEMENT - CONTINUE READING BELOW
"Eight bags, eight pieces for men, eight pieces for women. That wasn't easy!"
What's been your favorite part of working with Bench?
"The ease of everything. It was so easy. I couldn't imagine an easier process. Everything that's in my head, they got it, and even took it further. It's like they took the words right out of my mouth. I was looking at the pre-show and I was having goose bumps."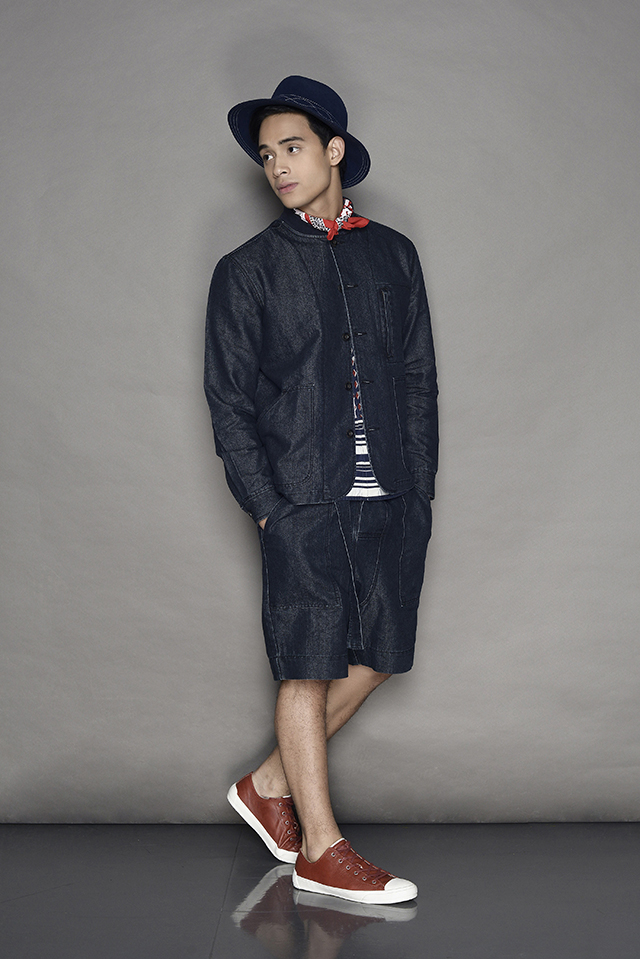 ADVERTISEMENT - CONTINUE READING BELOW
IMAGE Courtesy of Bench
Diego Loyzaga in Rafé X Bench
For people who aren't familiar with Rafé, what will this collaboration teach them about you and your brand?
"That I create. That's what I do."
The Rafe X Bench capsule collection is now available in select Bench stores nationwide. For more information, you may visit http://benchtm.com/shop, like the official Bench page via http://facebook.com/benchtmofficial, or follow @benchtm on Twitter and Instagram.
Related Stories from Preview.ph
Hey, Preview readers! Follow us on Facebook, Instagram, YouTube, Tiktok, and Twitter to stay up to speed on all things trendy and creative. We'll curate the most stylish feed for you!