Bench has been around for three decades now with a two-pronged agenda: (1) to push forward our love for local products, and (3) to put Filipino retail on the global fashion map. And in the last 30 years, Bench has been successful in doing both. They've had numerous local celebrities like Gabbi Garcia, Kathryn Bernardo, Ylona Garcia, and more to grace their campaigns and runways. And more than that, they've managed to score international stars to become the brand's #GlobalBenchsetters. Below, walk with us through Bench's memory lane as we list all them.
1995 - Nonie Tao
Chinese-American VJ for Channel V Nonie Tao pioneered Bench's strategy of tapping international names to endorse the brand.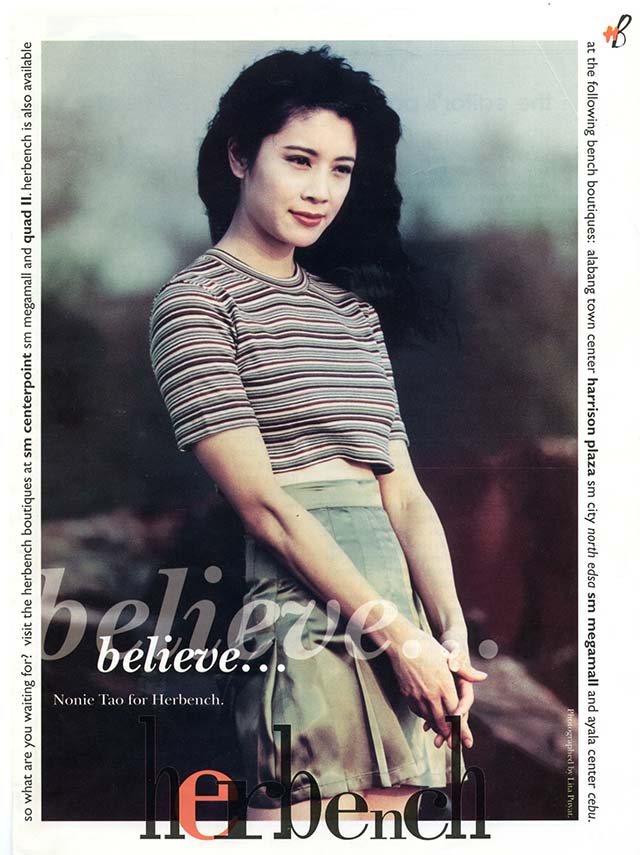 IMAGE Courtesy of Bench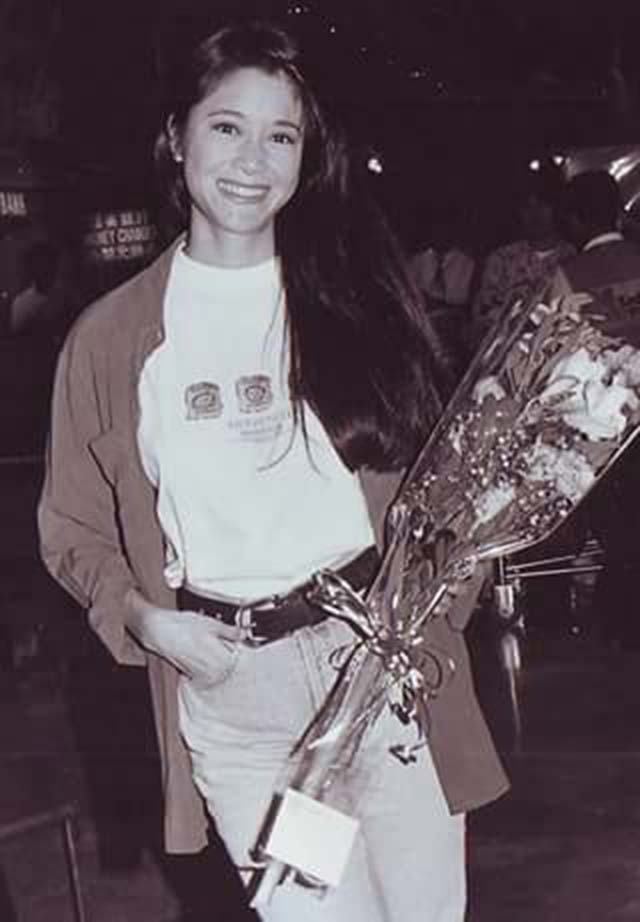 IMAGE Bench
2003 - Jerry Yan
It took eight years before the brand brought in their second international star as their endorser. At the time, Jerry Yan of F4, more famously known as Dao Ming Si, was a huge name for his work on Taiwanese TV show Meteor Garden.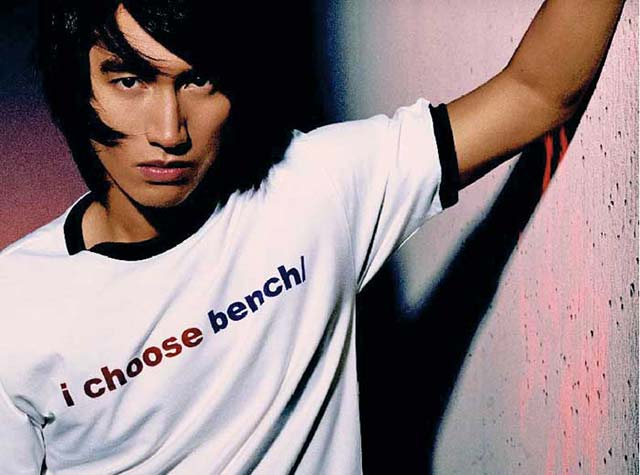 IMAGE Bench
2006 - Nicole Scherzinger
Three years later, Pussycat Dolls lead singer Nicole Scherzinger became Bench Body's endorser and debuted a TV commercial for the brand.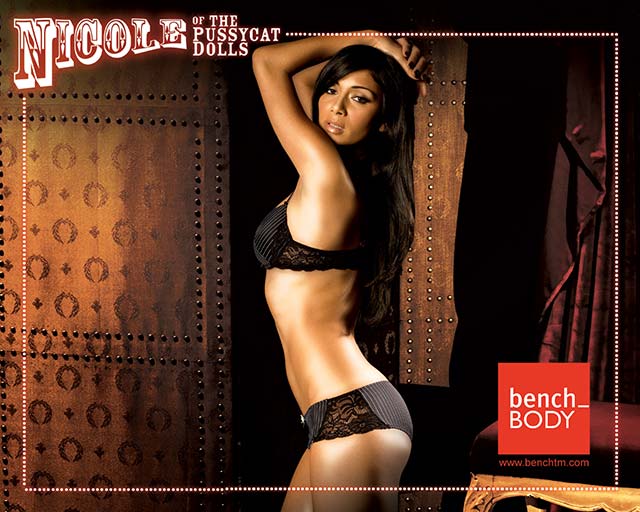 IMAGE Bench
2011 - Michael Trevino
After a five-year hiatus from signing international stars, Bench tapped Vampire Diaries star Michael Trevino for Bench Body.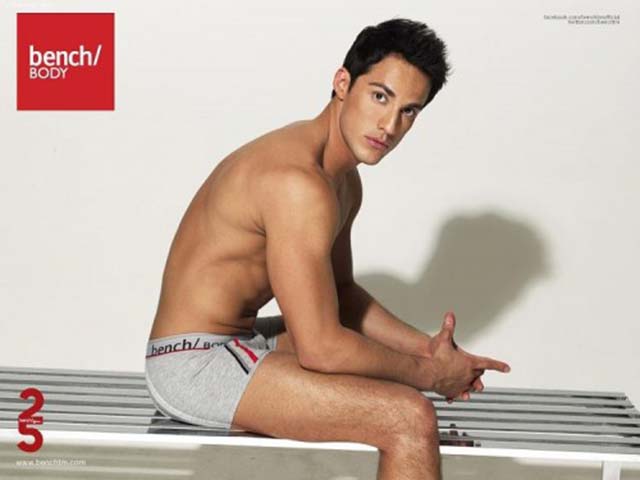 IMAGE Bench
Bruno Mars
Half-Filipino R&B crooner Bruno Mars signed with Bench the same year. He did two commericals for the said brand called Bench On Mars and Bruno Mars Gets Khaki in Bench.
Related Stories from Preview.ph
2012
Lucy Hale
Bench brought in Pretty Little Liars star Lucy Hale as its new HerBench muse in 2012.
David Archuleta
American Idol runner-up David Archuleta joins the growing Bench family of endorsers.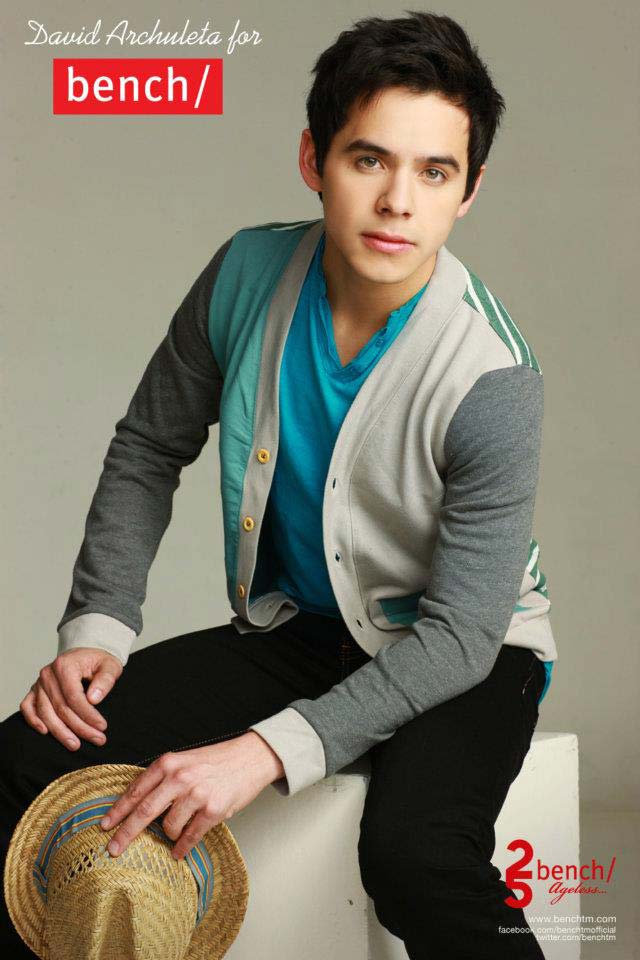 IMAGE Bench
Joe Jonas
One-third of the Jonas brothers flew to the Philippines to meet his fans, all made possible by his Bench endorsement deal.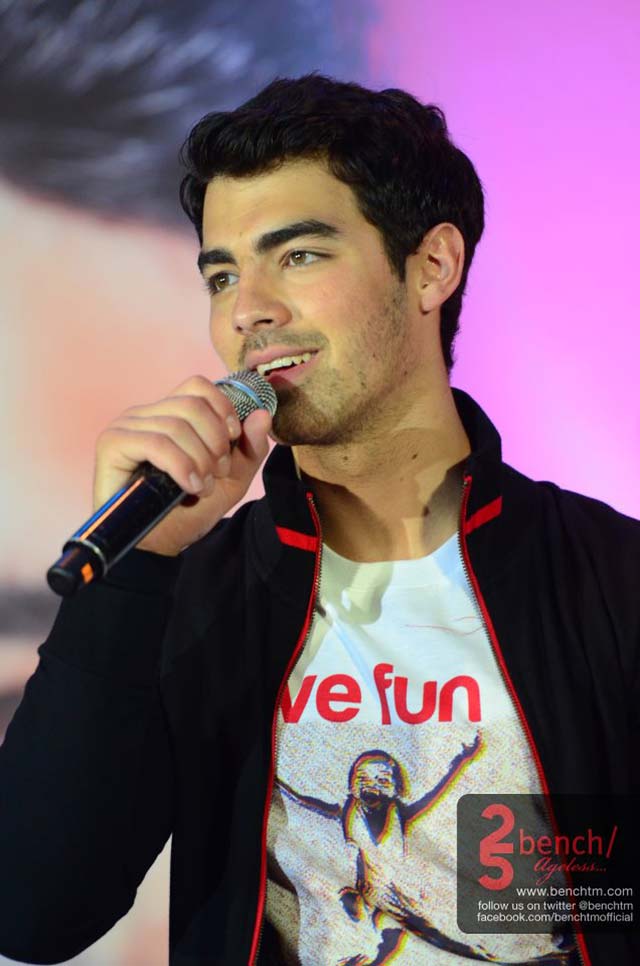 IMAGE Bench
Super Junior's Lee DongHae and Si Won
Bench has a knack for knowing the hottest celebs of the moment. Back in 2012, K-Pop came into the country's radar care of Super Junior! Bench flew in two of its members: Dong Hae and Si Won.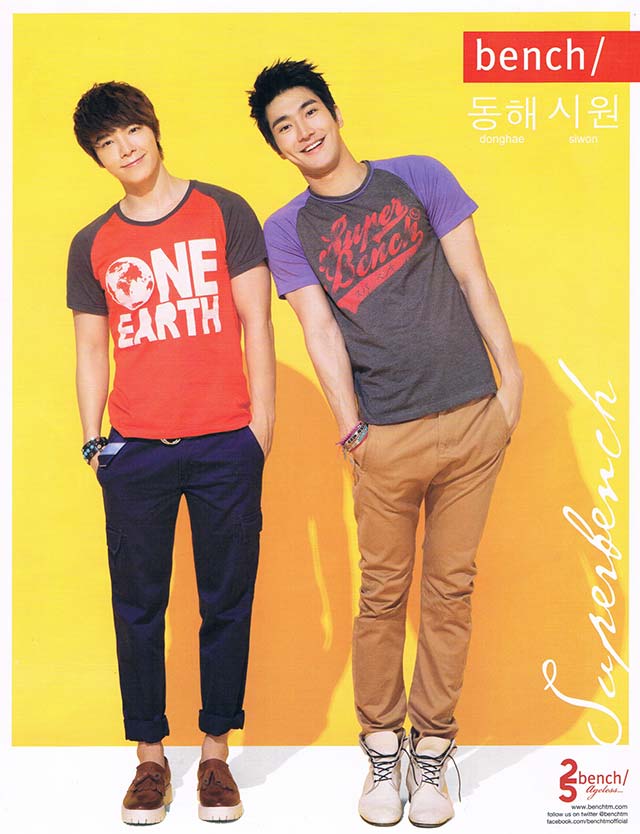 IMAGE Bench
Lee Min Ho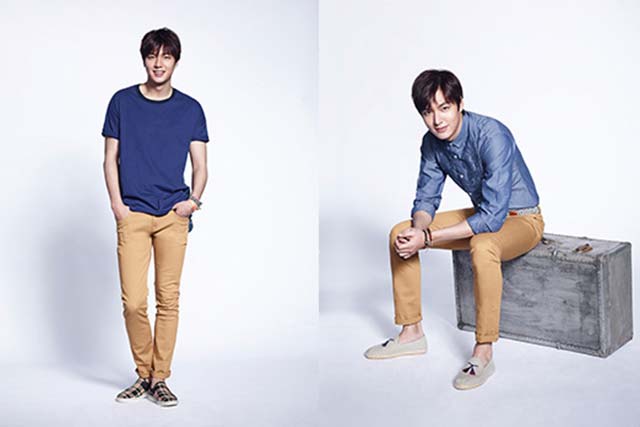 IMAGE Bench
Korean actor Lee Min Ho became famous via K-Drama Boys Over Flowers and City Hunter. But perhaps what really brought him closer to his Filipino fans was his partnership with Bench. The local brand flew in the actor a number of times for various fan meets and campaign shoots.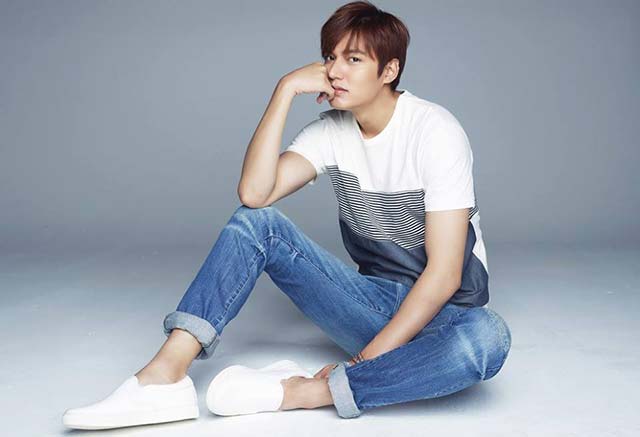 IMAGE Bench
His first visit was in 2012 when he was introduced as a #GlobalBenchsetter. Then again in 2013 for his My Everything Tour, and in 2014 and 2015 to endorse Bench's fragrance line. His last visit to the country was last April 2016, where he did a series of mall tours.
Jessica Sanchez
Bench was on a roll, also bringing in half-Pinay singer Jessica Sanchez after finishing as American Idol Season 11's runner-up.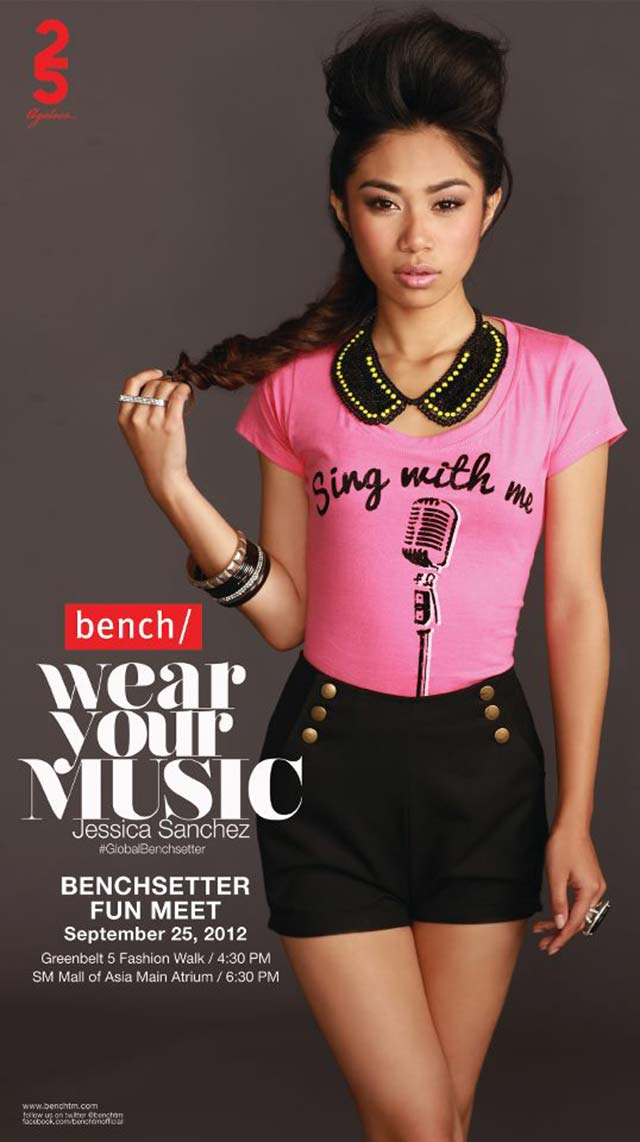 IMAGE Bench
Adam Levine
Ben Chan was successful in persuading Maroon 5's lead singer to endorse the local brand after sending him a few samples of Bench clothing. Adam later on visited the country and was officially launched as an endorser.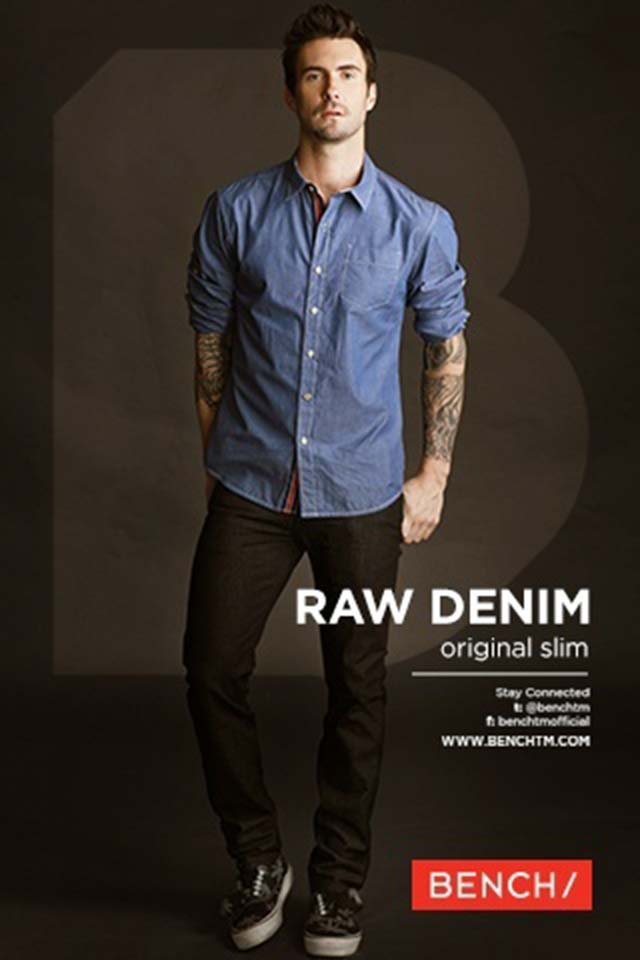 IMAGE Bench
Sophie Sumner, Allison Harvard and Raina Hein
It's not just singers and actors Bench reeled in. They also flew in Top Models to endorse Bench Body and to walk for the brand's famous underwear show.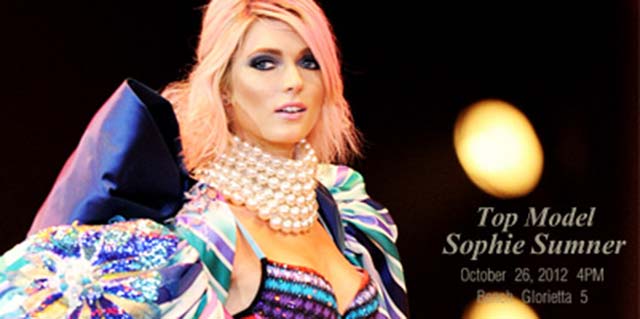 IMAGE Bench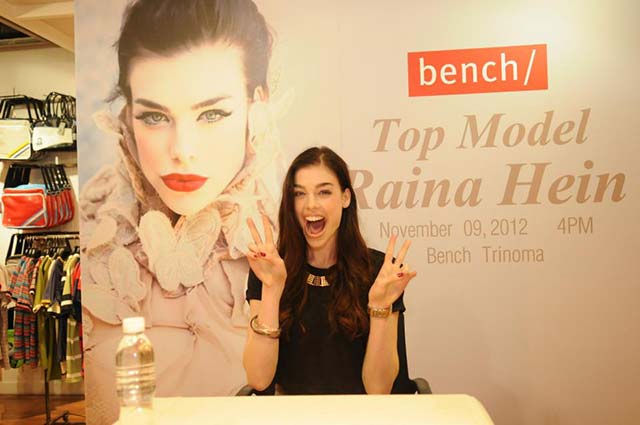 IMAGE Bench
2013
Liam Hemsworth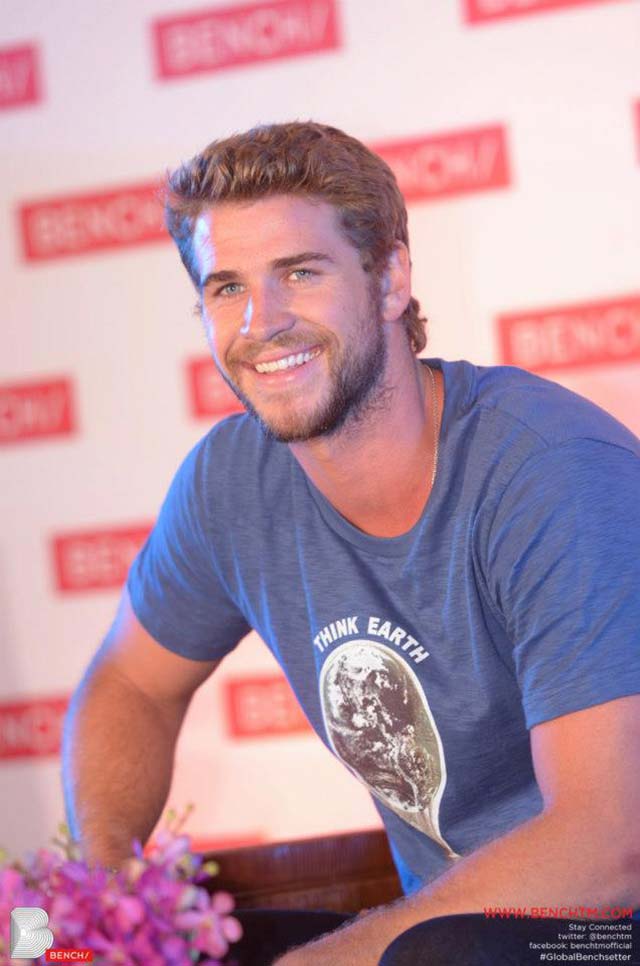 IMAGE Bench
In 2013, Bench brought in The Hunger Games star Liam Hemsworth. The Australian actor met with his fans and did a series of photo shoots during his stay in the country.
Taylor Lautner
Twilight Saga's Taylor Lautner also visited the country as Bench's newest face.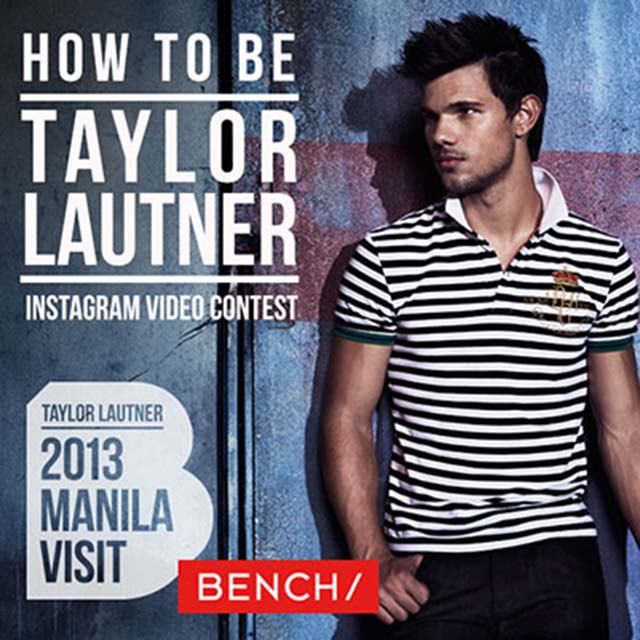 IMAGE Bench
Nichkhun of 2PM
Bench hasn't quite forgotten celebs from Asia as they flew in 2PM's Nichkhun Horvejkul for a series of mall tours and fan meet-and-greets.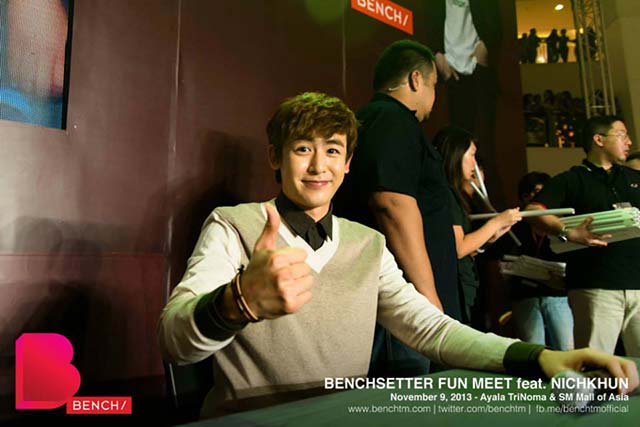 IMAGE Bench
2017
Jeremy Jauncey
Instagram sensation Jeremy Jauncey also got tapped by the retail giant as one of its endorsers. He is known as the founder and CEO of award-winning creative agency Beautiful Destinations.
Pietro Boselli
Dubbed as the world's hottest math teacher, Pietro debuted in the Philippines during the first Bench Fashion Week.
Brooklyn Beckham
British model Brooklyn Beckham also got signed as Bench's newest celebrity endorser. He may not have stepped foot in the country (yet!), but he did appear in huge billboards around the metro.
Park Shin Hye
The latest face of Bench is one of Korea's biggest superstars. Park Shin Hye met with her fans, held a concert, and did charity work during her brief visit in the country.
And after a slew of international endorsers, Bench shows no sign of slowing down in scoring global credits for the said brand. In fact, on their Instagram account, they posted a teaser for the next #GlobalBenchsetter just in time for their 30th year anniversary. We're dying to know who it is!
Hey, Preview readers! Follow us on Facebook, Instagram, YouTube, Tiktok, and Twitter to stay up to speed on all things trendy and creative. We'll curate the most stylish feed for you!