The recently concluded Bench Fashion Show saw the emergence of three victorious designers who are now ready to showcase their work on a global stage. Ched Studio, Otto Mondi, and Renz Reyes bested seven other designers and will be showing their work at this year's Amazon Fashion Week in Tokyo, Japan. See their winning collections below!
Ched Studio
Ched Studio's winning collection is a contemporary reflection of Manila. It's the designer's "personal reaction from the present dialogue in the society" in the hopes of having a world that celebrates "nostalgia and modernity."
To translate this into clothes, Ched Studio focused on the power of the skirt, a staple in every woman's closet. "[It's] a movement away from the obvious masculinity," he says. The designer manipulated "traditional callado embroidery, which takes 30-40 hours to finish, to create a new pattern on top medium-weight cotton gingham fabric, to contrast and blur the lines." Additionally, this imagery was "taken from 18th century book on Filipino traditions, rendered, and digitally printed on nylon taffeta from Japan and embroidered to create texture, layers of reference, and levels of ideas."
ADVERTISEMENT - CONTINUE READING BELOW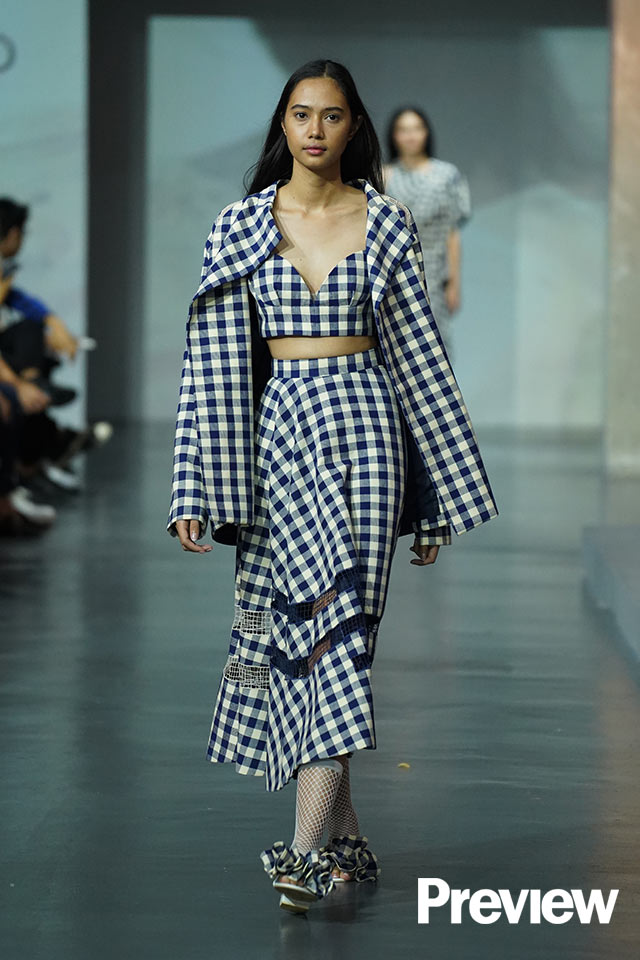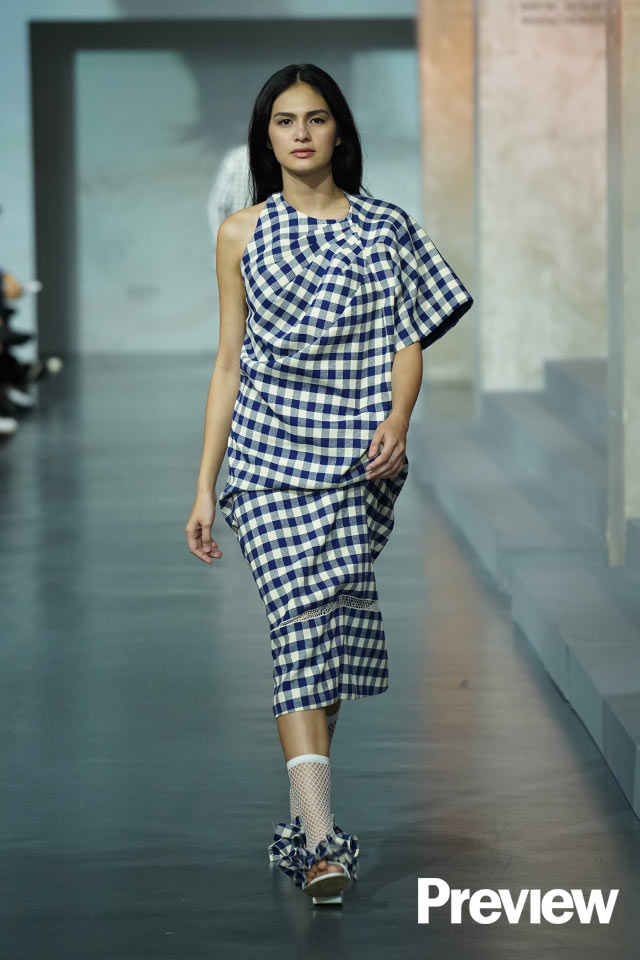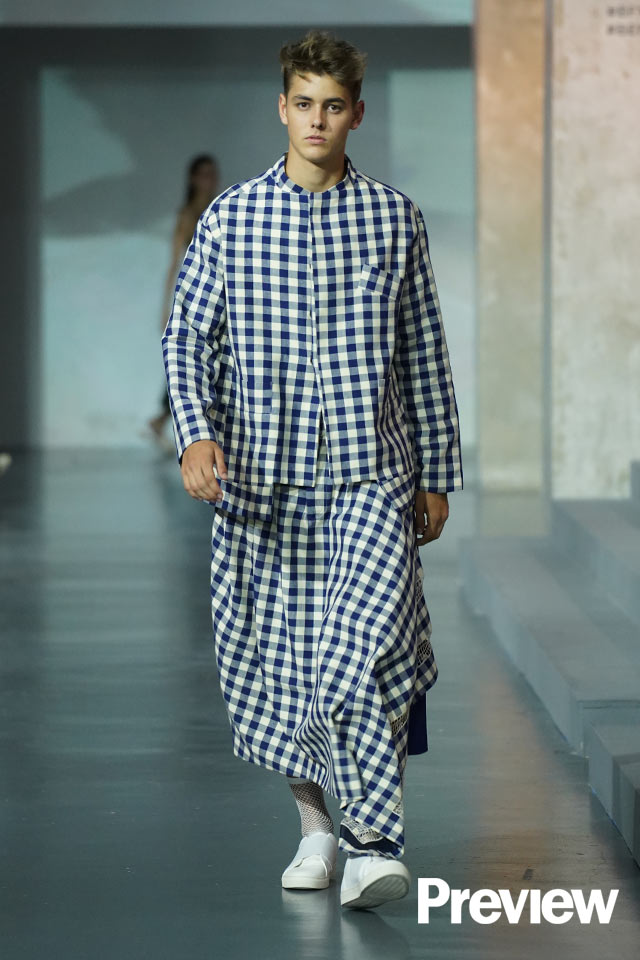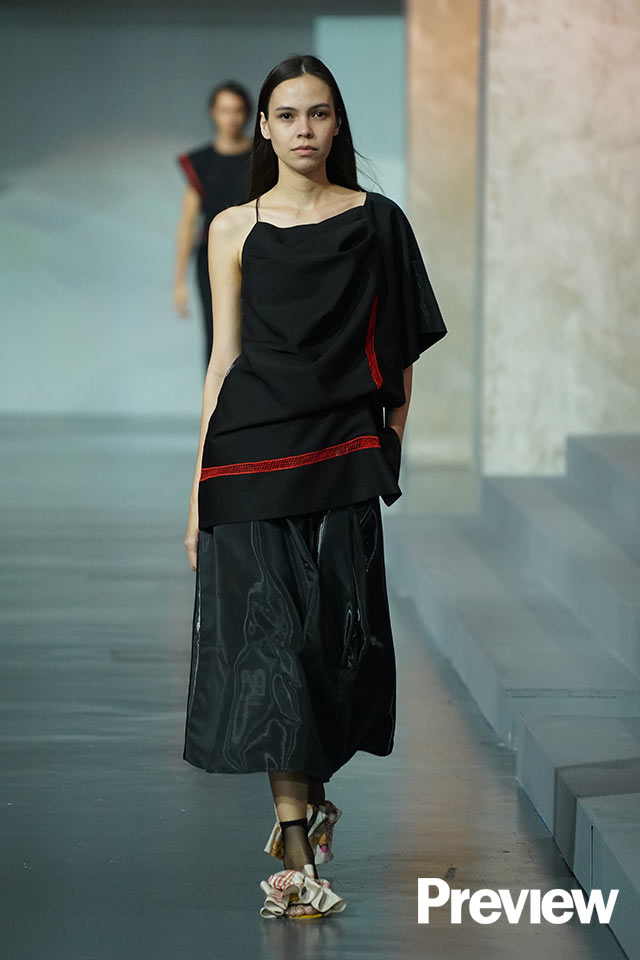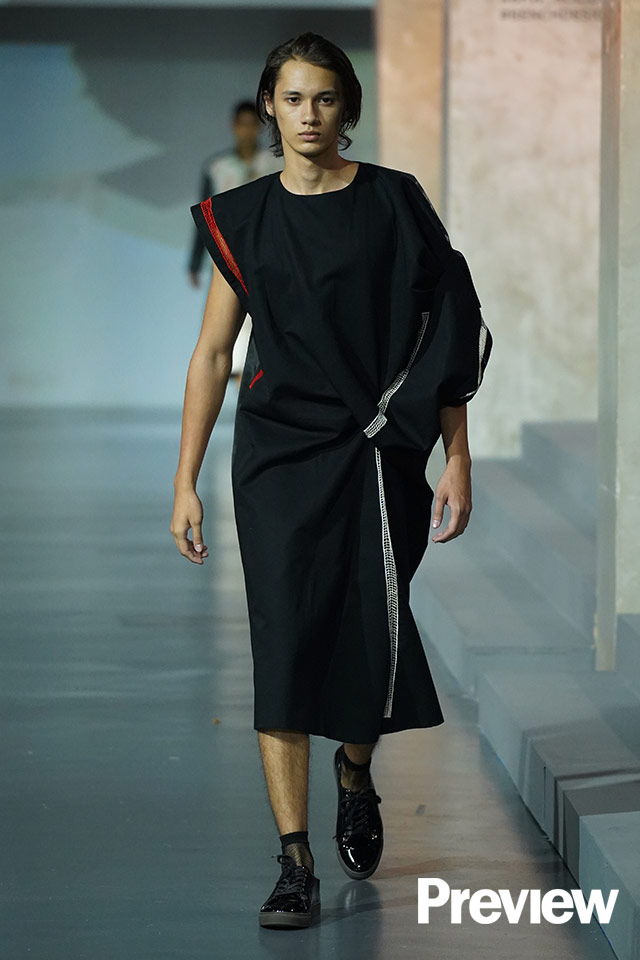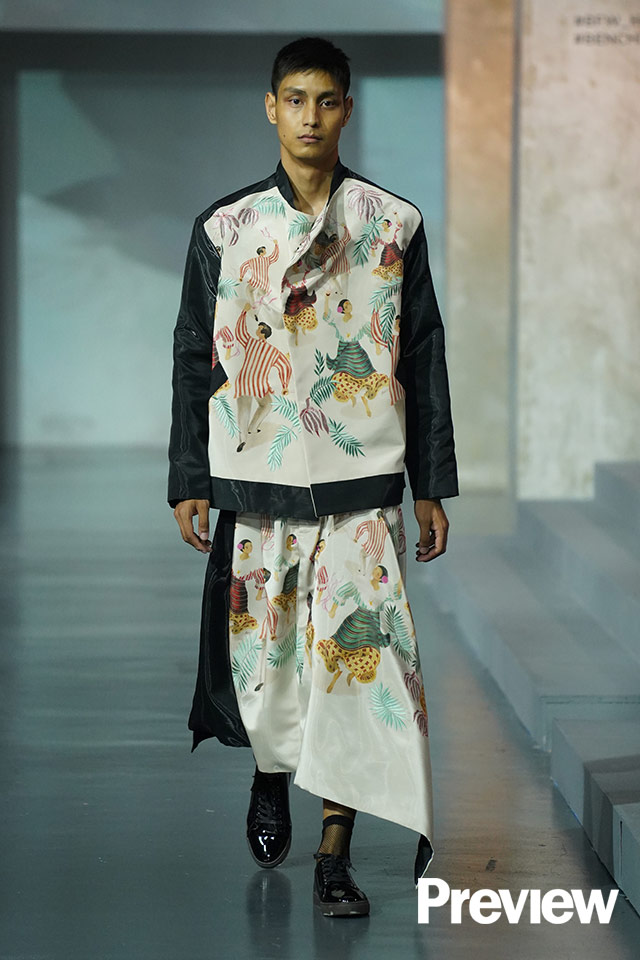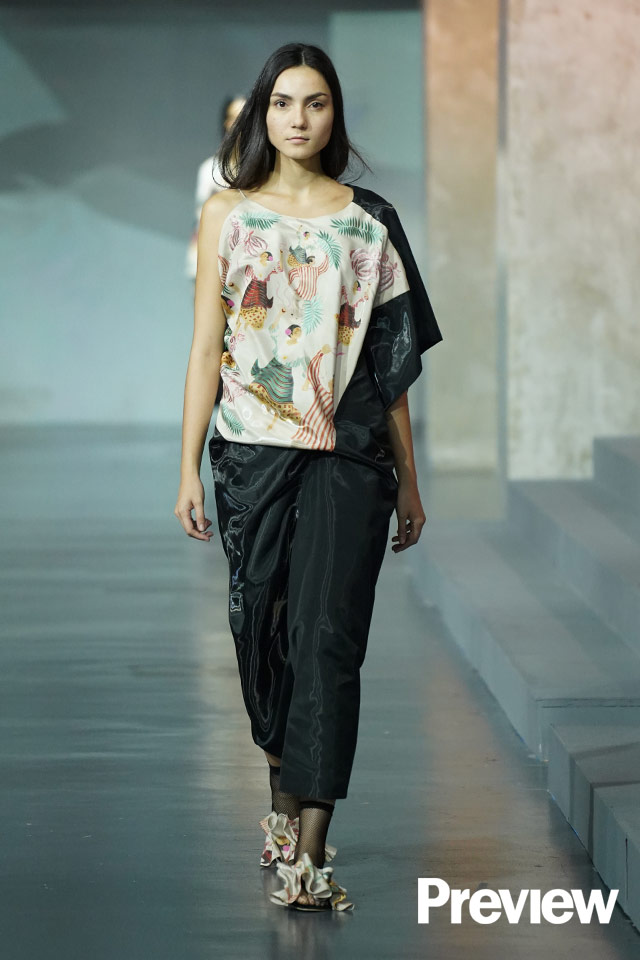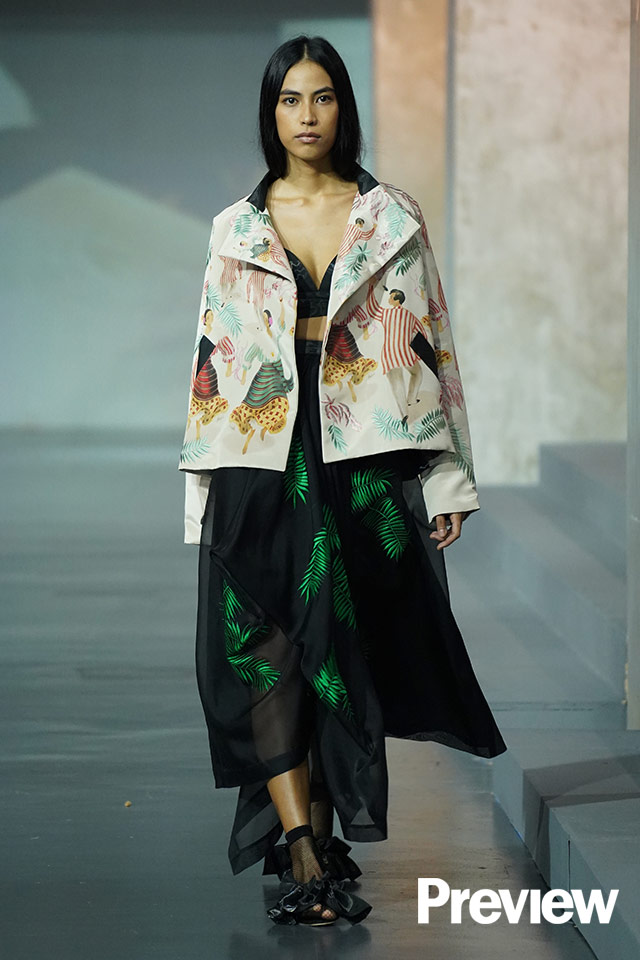 Otto Sacramento
Designer Otto Sacramento was inspired by architecture and fine arts. He is enamored with "simplified forms, rational, and functional shapes, different perspectives of beauty and details." Thus, his collection takes after this vision. "[It] derives inspiration from the image of a cavalcade of modern warriors trooping down the mystical karst mountains of Yangshuo County in Guilin, China," Otto tells Preview. "My warriors sport utilitarian outfits, whose silhouettes have been influenced by the ancient battle gear of the samurai. Panels and patchwork bring to mind a soldier's body armor."
Evident throughout the collection is Otto's penchant for details, like the patchwork that carries patterns "based on the famous limestone attractions along the Li River" and a multitude of exposed and secret pockets where his "soldiers can now carry everything they need in these wearable compartments—wallets, smart phones, tissue, pen, and even a water bottle or flask."
ADVERTISEMENT - CONTINUE READING BELOW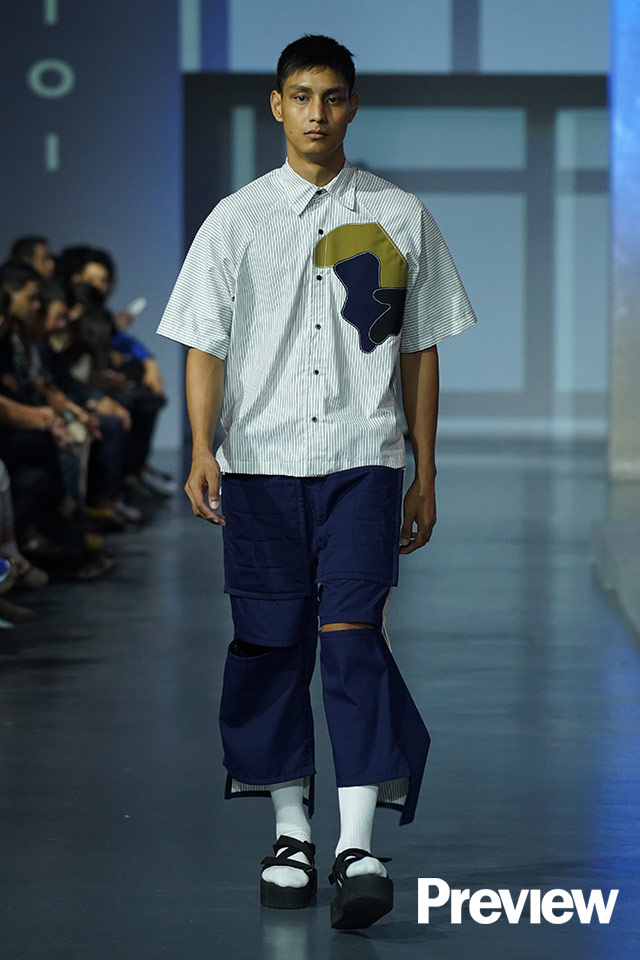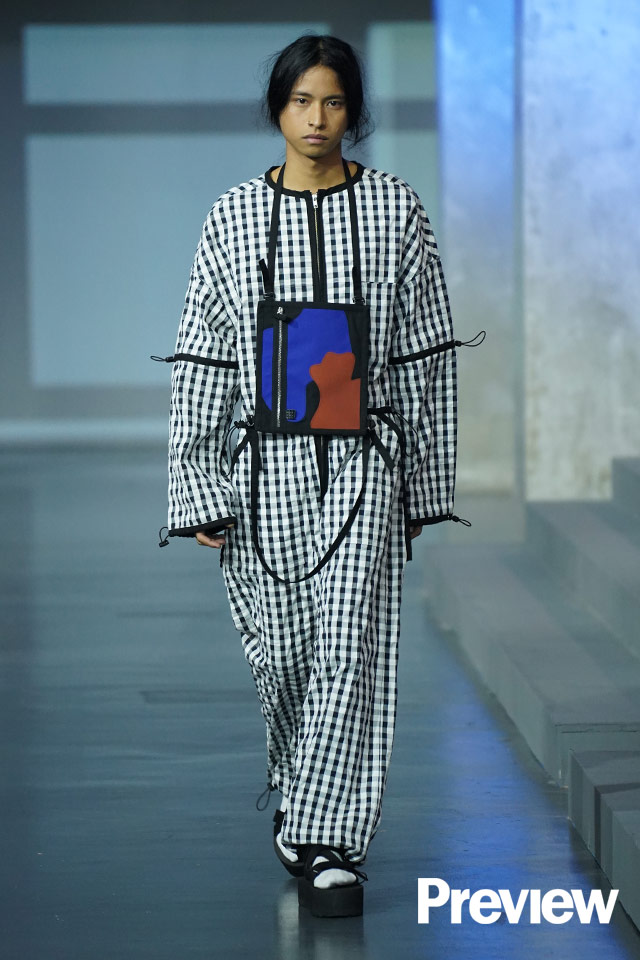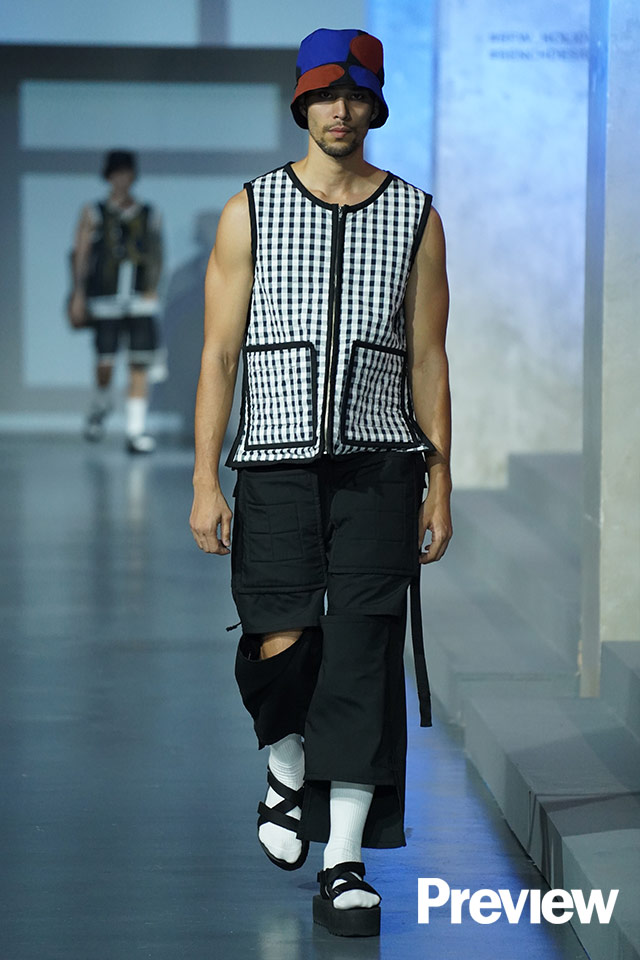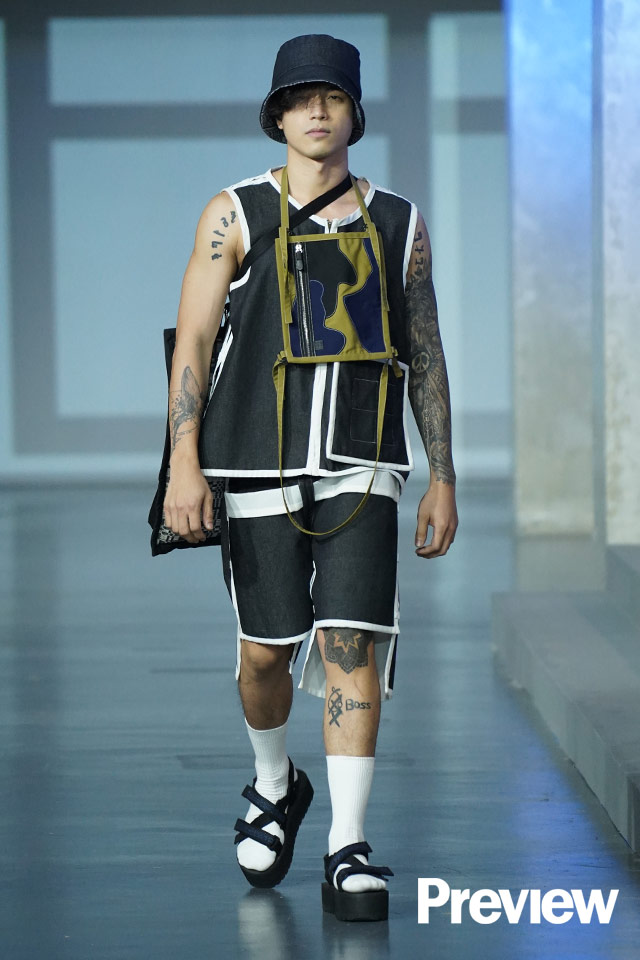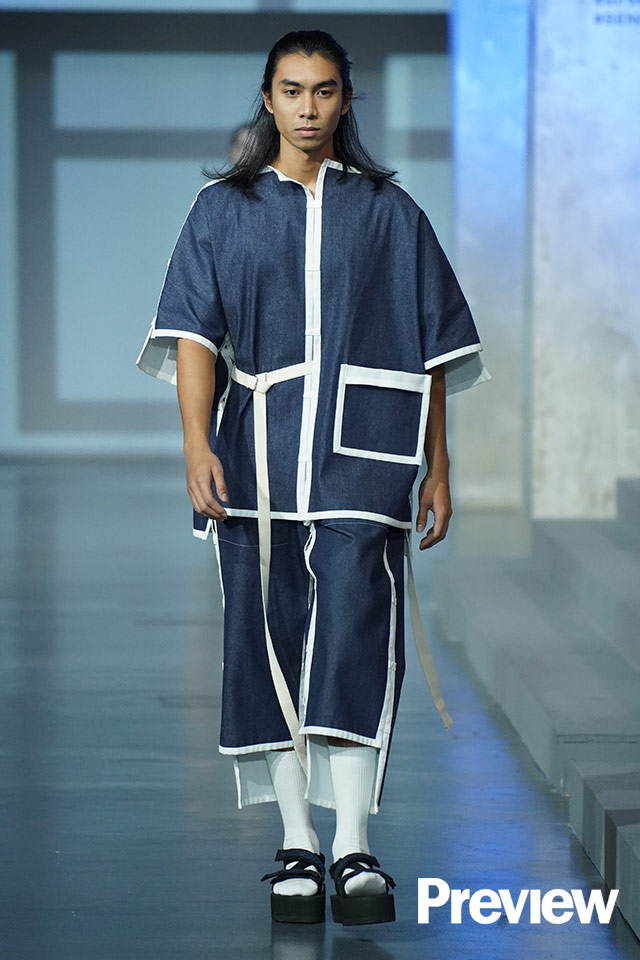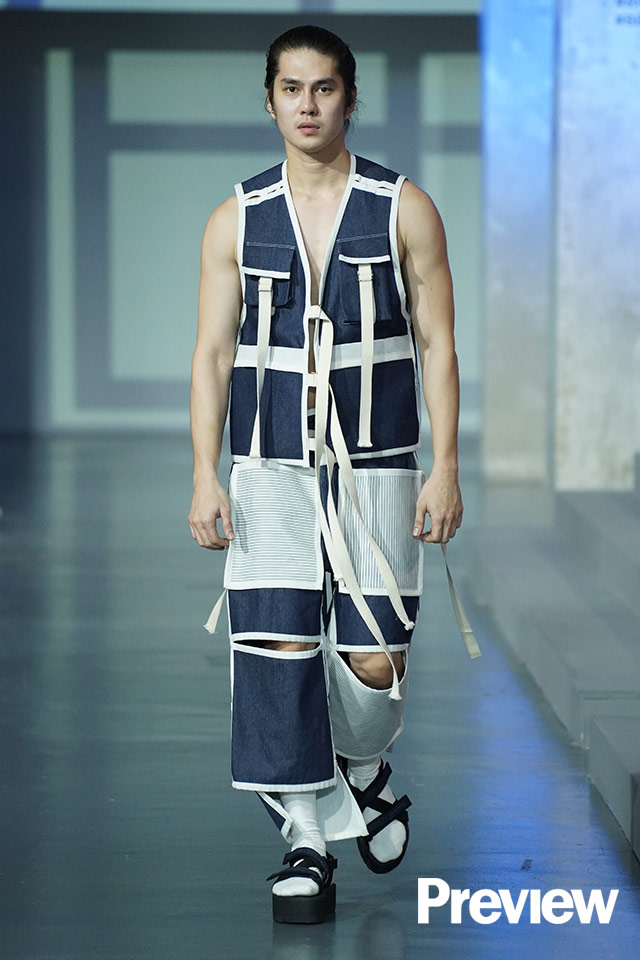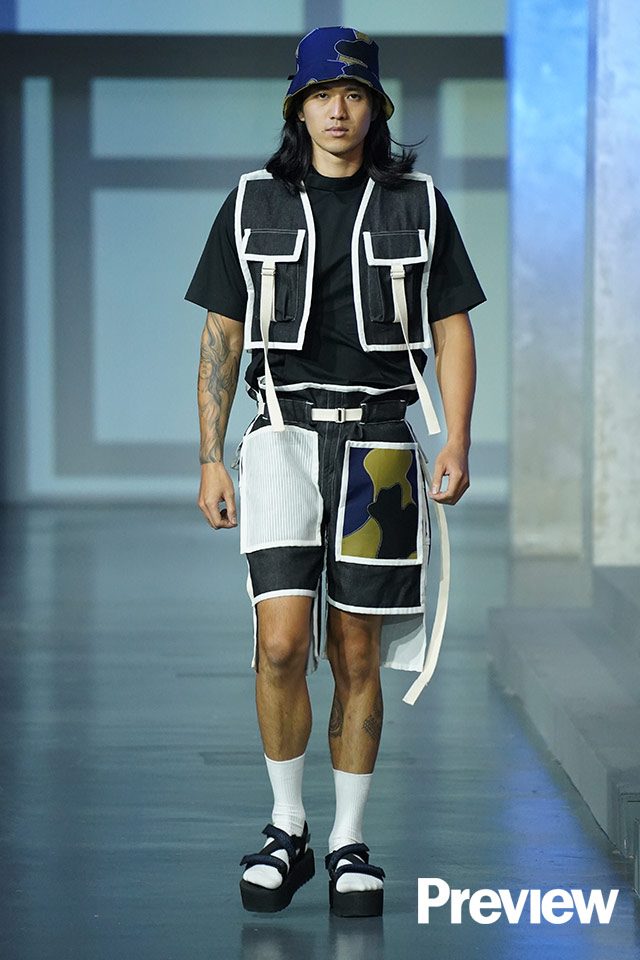 Renz Reyes
Renz Reyes took inspiration from familiar things and turned them into special, wearable art pieces. For his winning collection, not only did he make his own prints, he also took inspiration from other forms of art to stitch together a cohesive collection. "I was inspired by vintage Italian horror cinema in the giallo genre, more specifically Dario Argento's Suspiria," Renz tells Preview. He also pulled inspiration from the Italian band Goblin, which had "beautiful lighting and soundtrack," according to the designer. From these strong visuals, Renz was able to marry casual fabrics with dressy silhouettes that ultimately elevated his sartorial vision.
ADVERTISEMENT - CONTINUE READING BELOW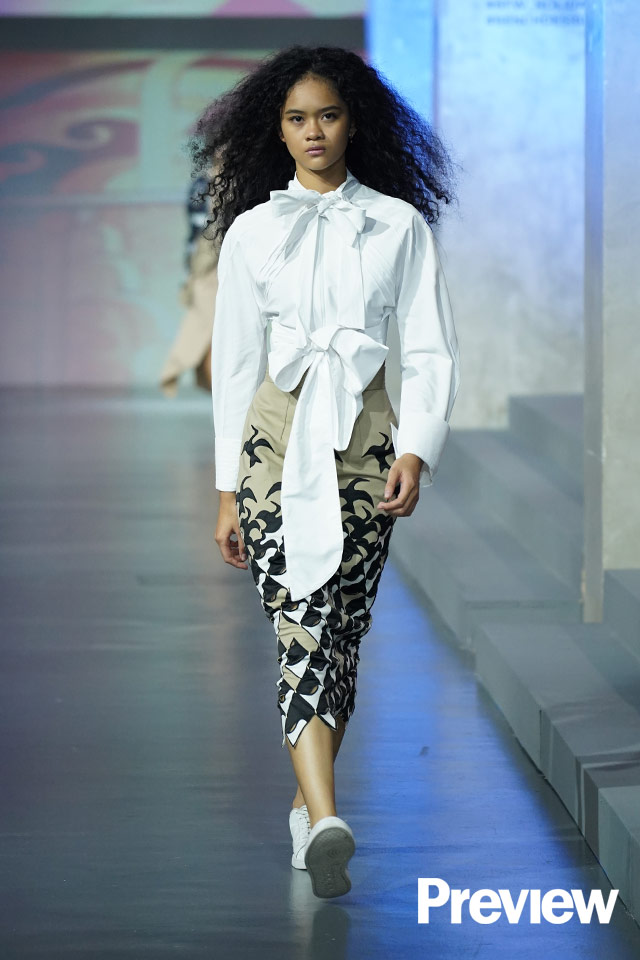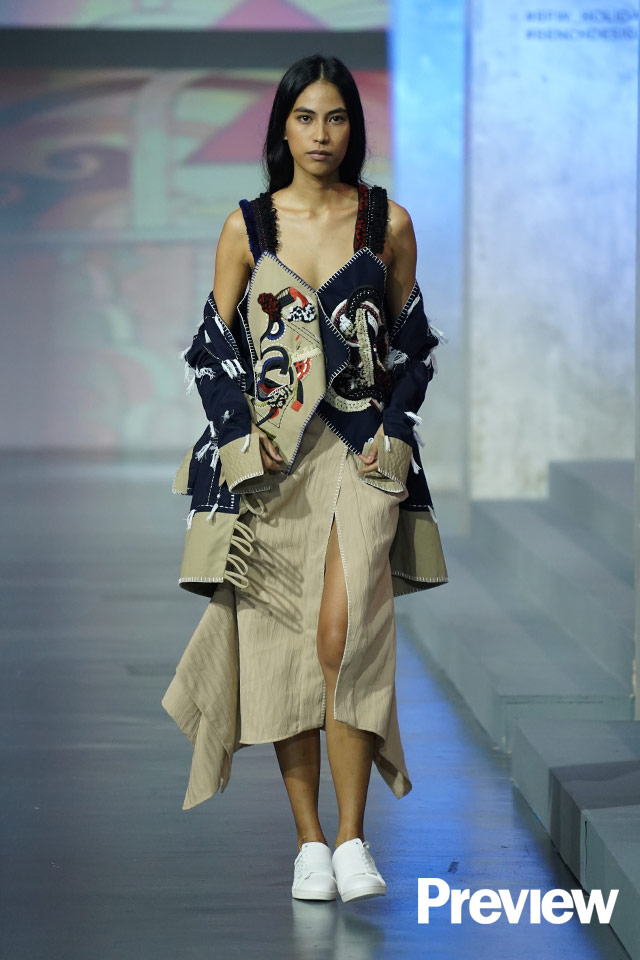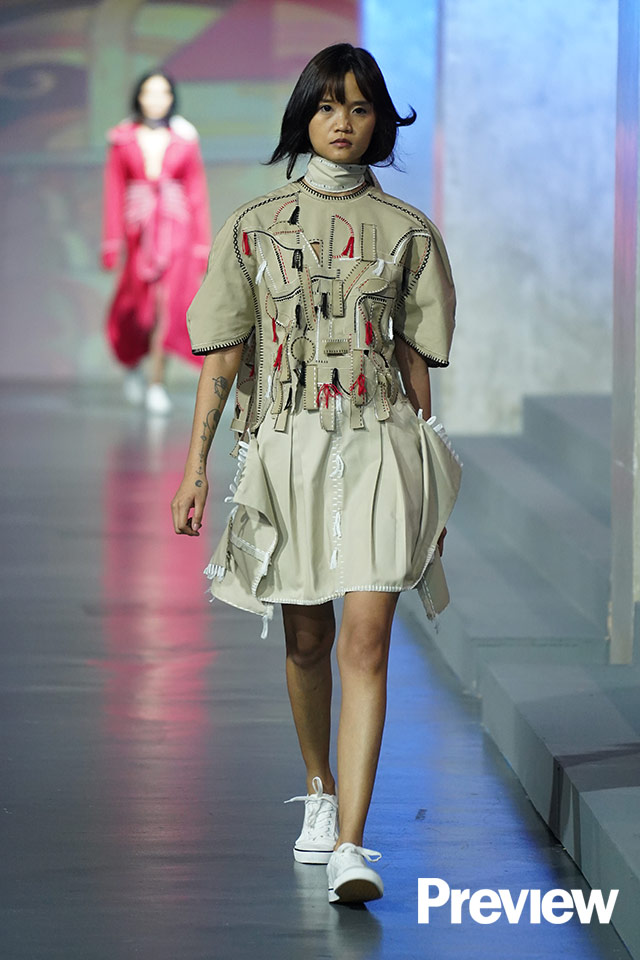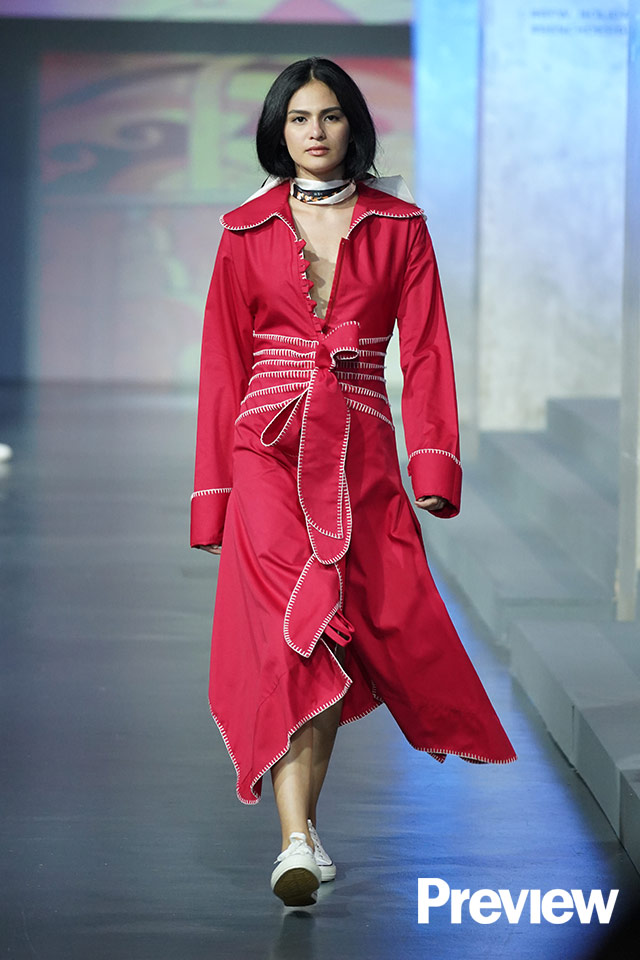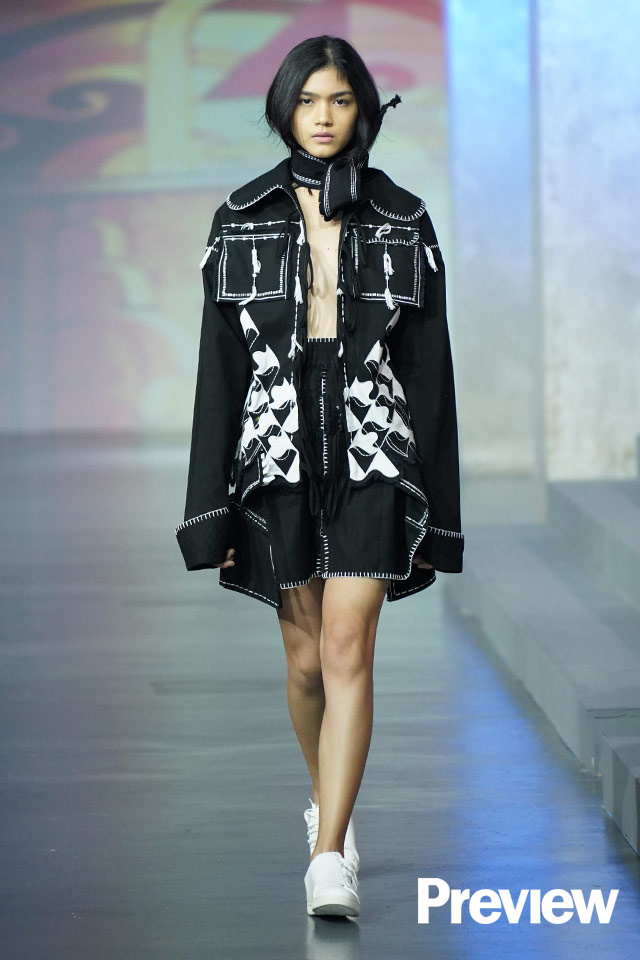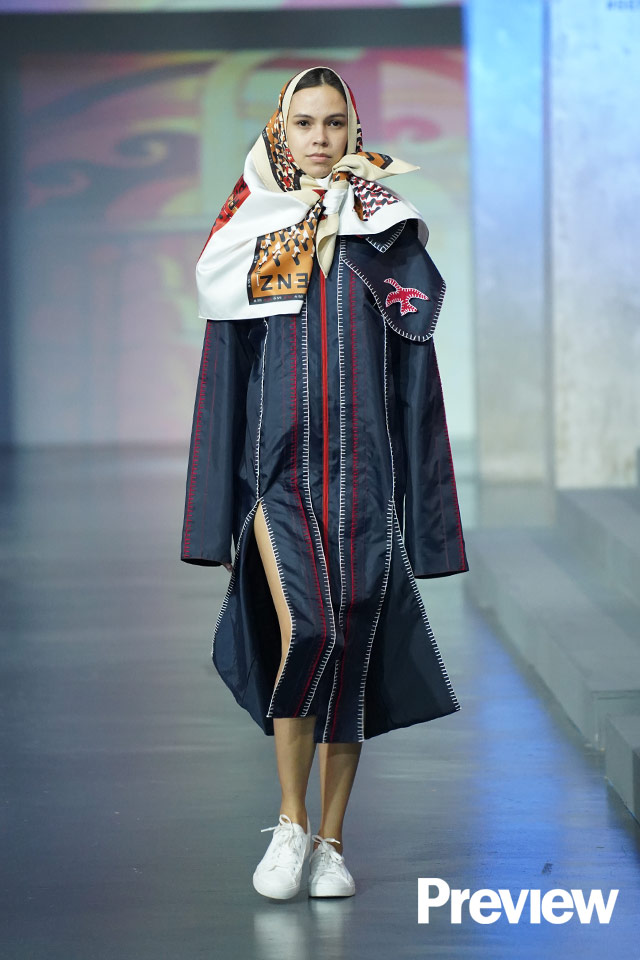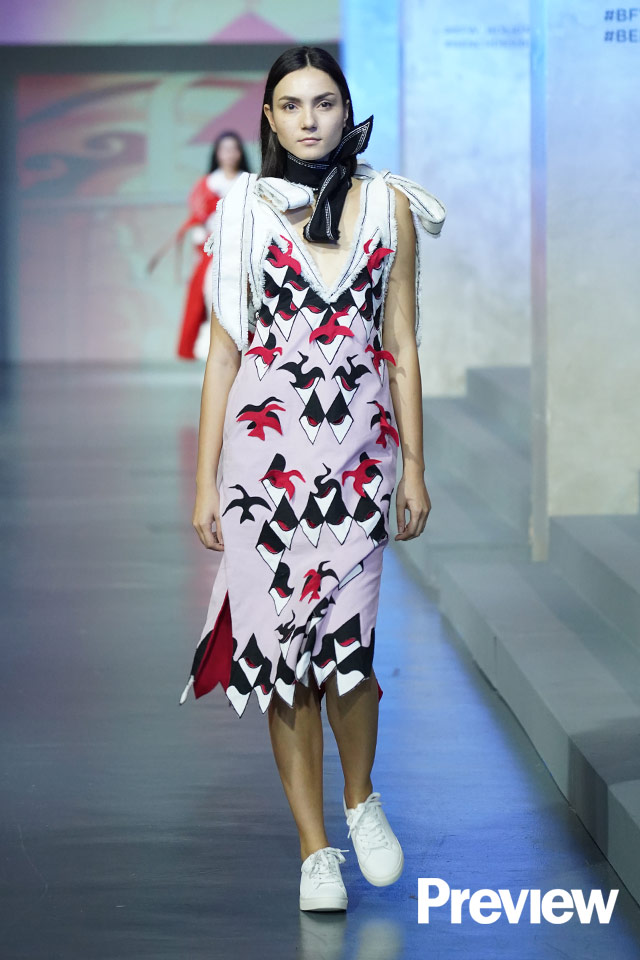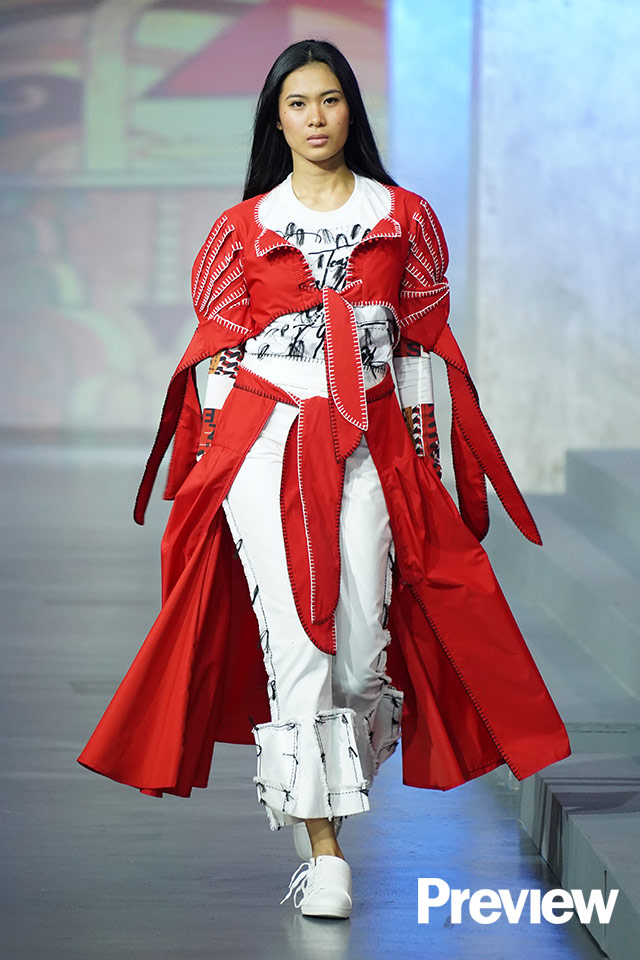 See the collections of the other finalists below:
ADVERTISEMENT - CONTINUE READING BELOW
Jann Bungcaras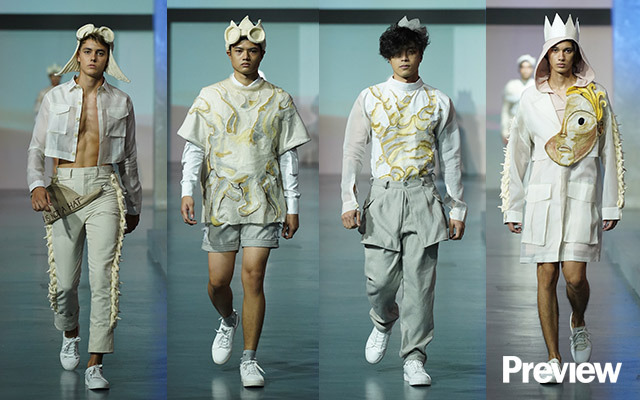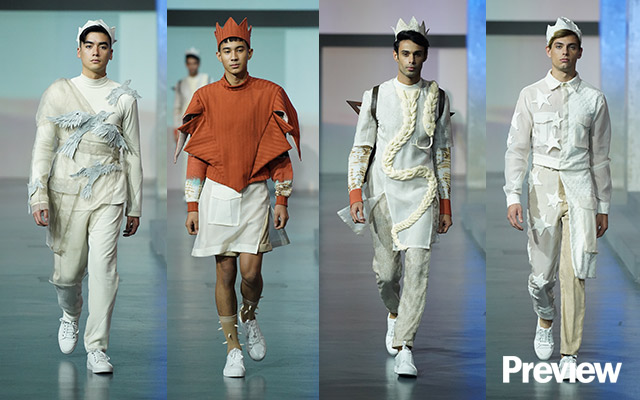 Antonina Amoncio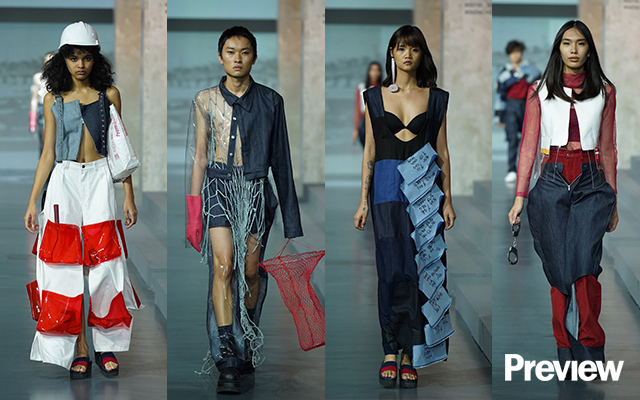 TOQA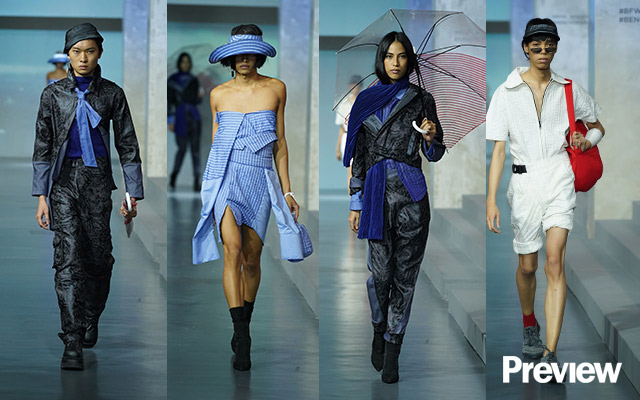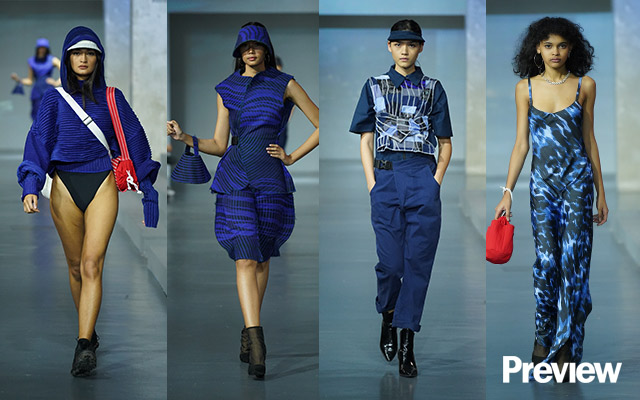 HA.MU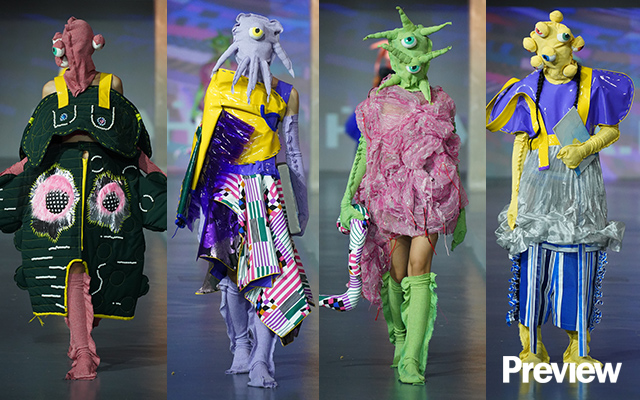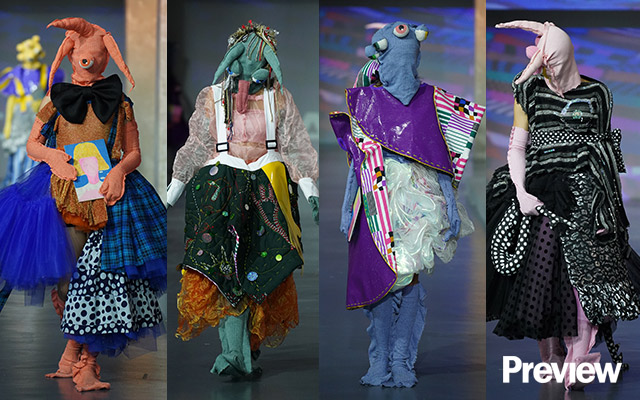 Marvien Dason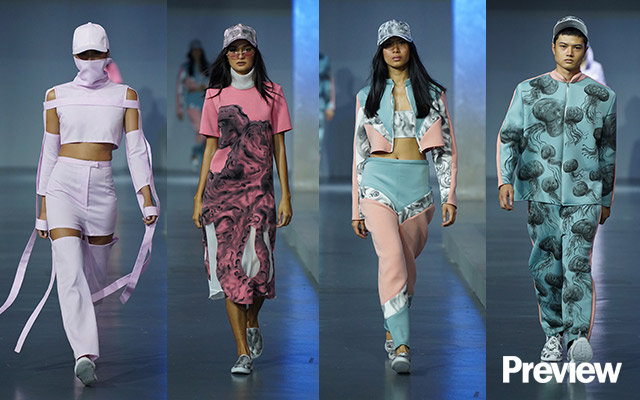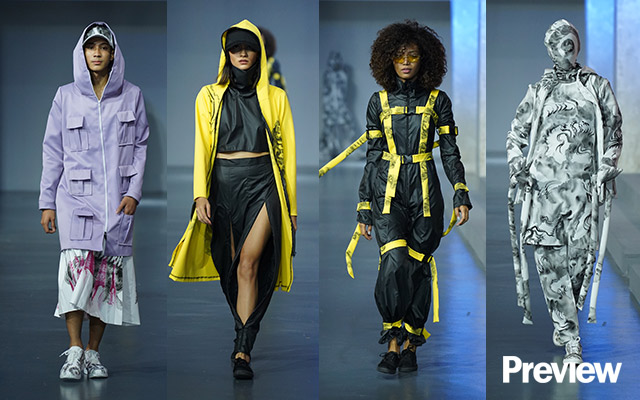 Harvic Dominguez