What: Belo Medical Group's Skin Reboot and Baby Botox treatments
Let me start this off by saying that I was born into the generation that precedes the millennials. I was able to witness life before the internet and smartphones, when students had to do their research using encyclopedias (feel free to Google what this means) and kids got into trouble with their parents for holding up the landline for too long. That said, aging feels very real to me—now more than ever.
Current Condition
A few days after my birthday, I was going through a slight panic attack at the thought of me being in my 30s. I started to notice how my laugh lines were beginning to leave a permanent mark on my face even when I wasn't smiling, and I became wary of this deep line emerging in between my forehead whenever I would frown. This prompted me to seek an expert's help, which is why I decided to try anti-aging treatments from the Belo Medical Group.
ADVERTISEMENT - CONTINUE READING BELOW
How the Process Went
I was welcomed by the Greenbelt branch of Belo Medical Group, where I was first assessed by Dr. Nikki San Luis in a private consultation room. She started the session by asking me what my concerns were, then she proceeded to take a closer look at my skin. After which, she recommended me to undergo Belo's Skin Reboot treatment and Baby Botox.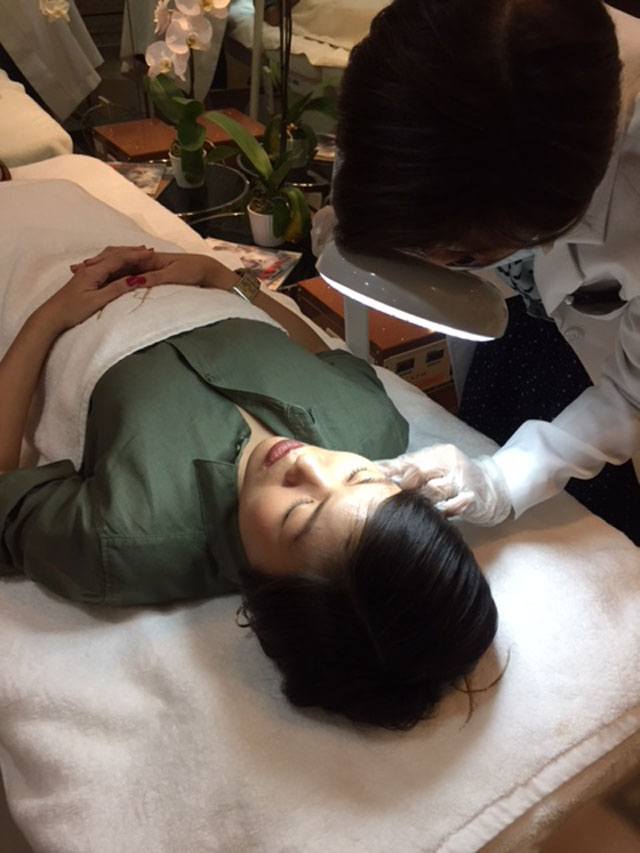 CONTINUE READING BELOW
Recommended Videos
IMAGE Courtesy of Belo Medical Group
Let me first take you through the Skin Reboot treatment; I immediately did it right after the skin assessment. It is a non-invasive treatment that stimulates collagen and elastin formation, which results in the regeneration of connective tissue. Simply put, it helps tighten the skin.
The first thing they did was slather gel onto my face and neck. This gel is made of argan seed and other plant extracts that hydrate and help improve the skin's overall tone and complexion. They then used a machine to massage in the gel all over my face and neck. This machine uses radiofrequency and a continuous current that allows the gel to penetrate into the skin cells. It also improves blood flow and lymphatic drainage on the areas being treated.
The motions they did with the machine is similar to how one would use a jade roller to massage the face. Throughout the process, I could feel electric currents zapping into my skin from time to time. It felt a bit like how we sometimes get zapped by static electricity when we rub against someone else. I was told that some clients find this treatment uncomfortable, so for clients with low pain tolerance, they apply Emla prior to the treatment. I, on the other hand, didn't mind the zapping and felt that it was tolerable overall.
ADVERTISEMENT - CONTINUE READING BELOW
For purpose of this article, they did the treatment on half of my face first so I could compare that side to the untreated side. To my surprise, there really was a noticeable difference already. As you can see in the photo below, the right side of my face was significantly lifted, and my laugh line became less noticeable compared to the other side. Amazing, right?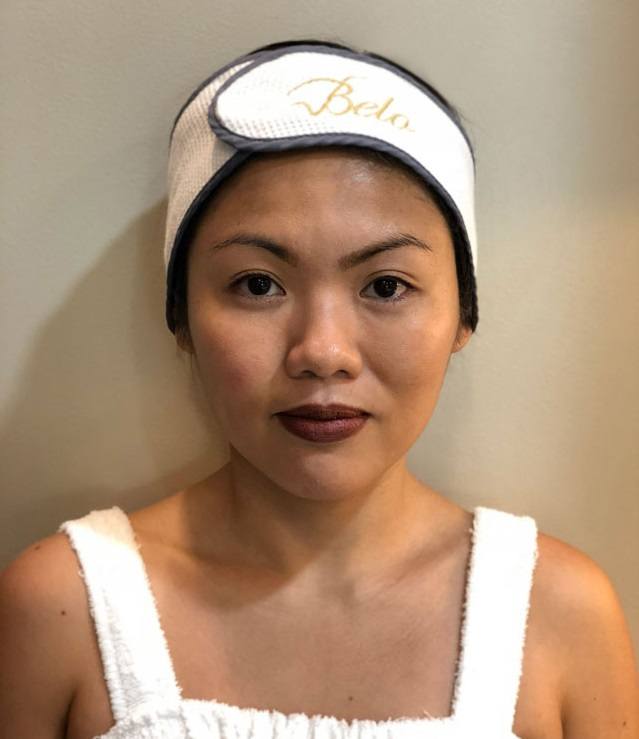 ADVERTISEMENT - CONTINUE READING BELOW
IMAGE Courtesy of Belo Medical Group
The right side of my face appeared lifted and my laugh line became less apparent on that side.
For best results, the Skin Reboot treatment is recommended to be done every two weeks for four sessions and then once a month for maintenance. Each treatment costs P15,000.
A week after the Skin Reboot treatment, I went back to Belo's Greenbelt Clinic for the Baby Botox session. This time I was accommodated by Dr. Joey Muñoz. For those of you who don't know what Botox is, it is a drug used to temporarily paralyze facial muscles to prevent wrinkles. As explained to me, skin is like paper. You won't be able to remove the creases on it after you crumple up the sheet no matter how much you try to flatten it. I asked Dr. Muñoz what Baby Botox is and how it's different from the usual Botox treatment, and she explained that Baby Botox is simply given at a lower dosage. Administering Botox at a lower dosage allows the face to still have movement, because who would want a frozen face that has no ability to show emotions?
ADVERTISEMENT - CONTINUE READING BELOW
The Baby Botox session took about 30 minutes. The whole process involved Dr. Muñoz asking me to frown and relax my face several times in between injections so that she could see exactly where I needed the Botox. In terms of pain, it was a series of stinging sensations. If you've ever gone through facials where they would prick your skin, that is how I would compare the feeling to. Since there were several injections concentrated in an area of my face, my forehead was throbbing a bit afterwards. It was tolerable, but I would say that the discomfort was definitely higher than the Skin Reboot treatment.
Baby Botox lasts for about four to five months and is priced depending on the quantity of injections needed by a person. To give you an idea though, the number of injections given to me amounted to P9400.
Conclusion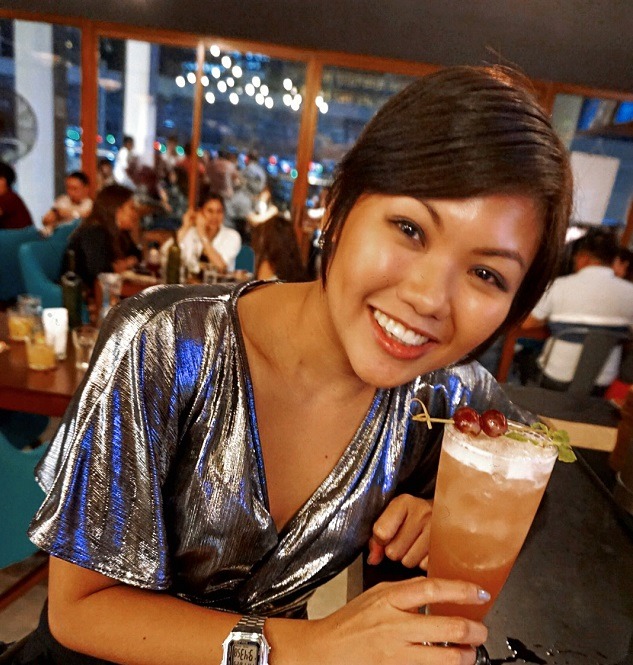 ADVERTISEMENT - CONTINUE READING BELOW
IMAGE Annika Sta. Maria
It's been almost a month since I completed the treatments and I am quite happy with the results. I no longer have that deep line in between my eyebrows and my laugh lines are less noticeable now. I've also been receiving compliments from friends, saying that I look fresher now. (Makes me wonder how I used to look. LOL.) Anyway, let me end this article with a line that I've always wanted to say... Thank you, Dra. Belo!
For inquiries, visit www.belomed.com or email info@belomed.com. You may also call 819-BELO or book your appointments through Viber +639998857273.
Related Stories from Preview.ph
Hey, Preview readers! Follow us on Facebook, Instagram, YouTube, Tiktok, and Twitter to stay up to speed on all things trendy and creative. We'll curate the most stylish feed for you!