Buying real jewelry can be an daunting task—perhaps both for your pocket and for your sartorial knowledge. But don't fret, we're here to give you easy tips to keep in mind when you're on a mission to finding the perfect investment accessory to start your collection.
We visited Bulgari's boutique and surveyed their collections in search of pieces that are super easy to wear and will effortlessly match your unique style. Below, we came up with 10 easy-to-follow tips you can employ when you're accessorizing.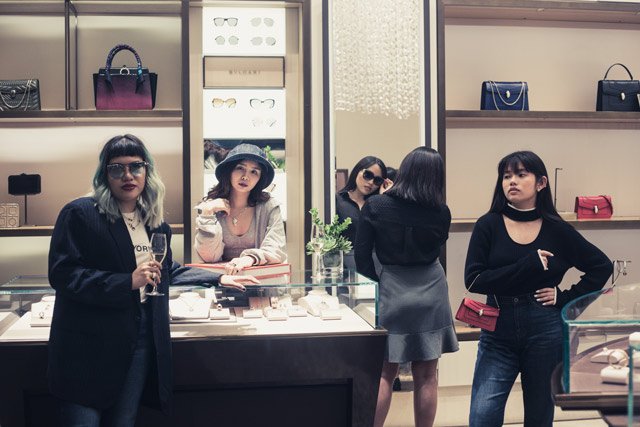 IMAGE Ritz Marie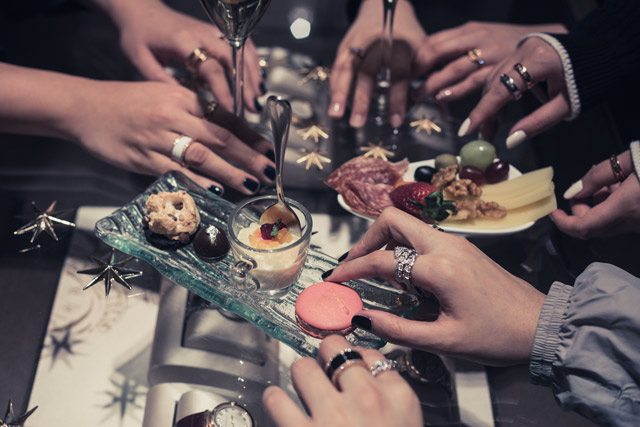 IMAGE Ritz Marie
1. Minimal accessorizing can mean wearing more than one piece.
ADVERTISEMENT - CONTINUE READING BELOW
Just balance it out, picking one statement piece (like a pendant necklace) and another that's a bit more delicate (stud earrings).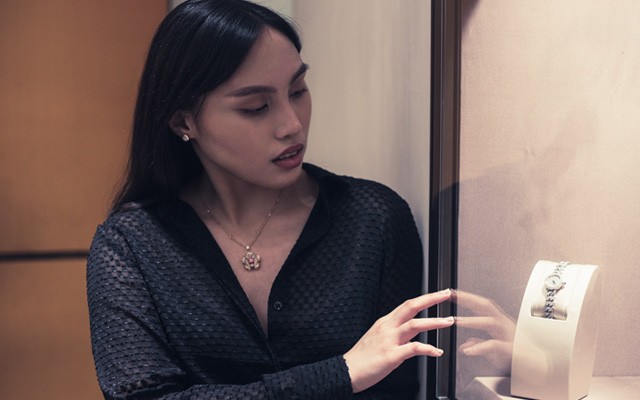 IMAGE Ritz Marie
2. Experiment with different types of rings.
Diversify your ring collection by experimenting with bands and stone settings. Thin bands look minimal and delicate alone and are easier to stack. Thick bands, on the other hand, are no-brainer pieces that can quickly make a statement.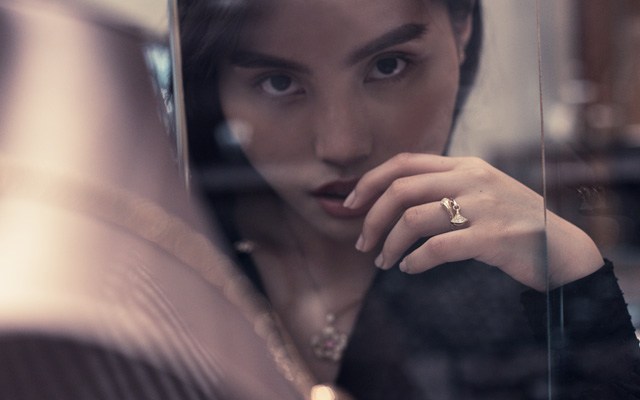 IMAGE Ritz Marie
3. Jewelry can be worn with casual outfits.
In fact, you can use them to spruce up your denims. But don't limit yourself to wearing one metal at a time, diversify your style further by mixing metals to elevate your edgy look.
ADVERTISEMENT - CONTINUE READING BELOW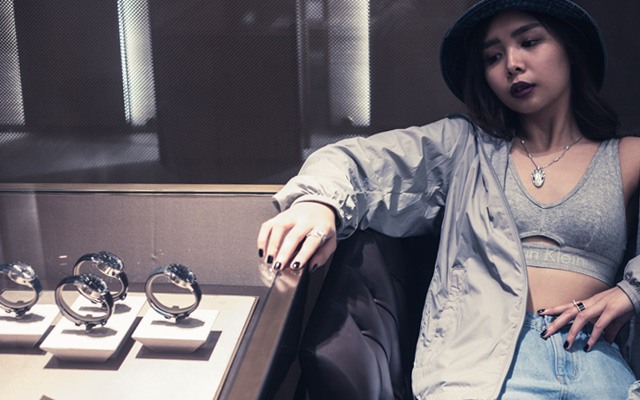 IMAGE Ritz Marie
4. Don't be afraid to invest in eccentric jewelry as an accent piece to your outfit.
Take this snake head pendant as an example. Did you know serpents have long been used as inspiration for jewelry? It can be traced back to Cleopatra's bangle and Queen Victoria's engagement ring!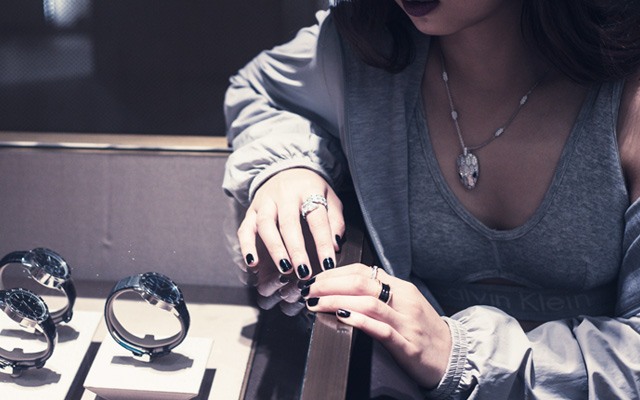 IMAGE Ritz Marie
5. Wear multiple earrings all at once!
If, like me, you've got several piercings, here's your cue to go nuts. Statement pieces are great, but a constellation of smaller studs and hoops has its own subtler impact. It'll be like counting stars.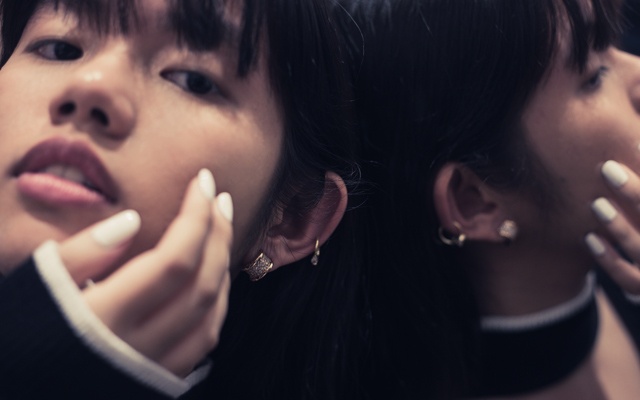 ADVERTISEMENT - CONTINUE READING BELOW
IMAGE Ritz Marie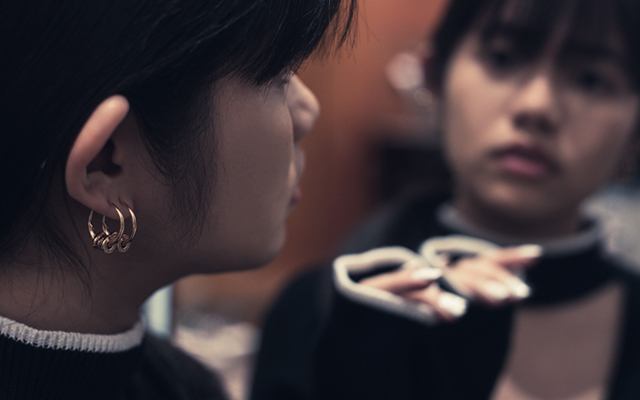 IMAGE Ritz Marie
6. Wind a watch over your sleeve
Newsflash: There's more than one way to sport a luxury timepiece! Consider it two birds with one styling stone: you score accessory layering points and create a cool makeshift bell detail over your wrist. Clever.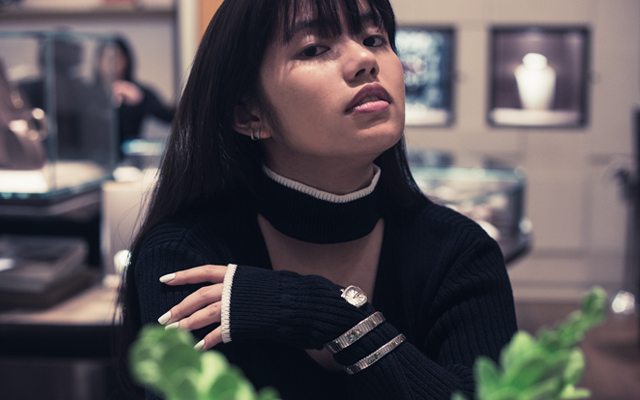 IMAGE Ritz Marie
7. Dress down the bling with denim.
Turn the volume lower on an opulent diamond necklace by tucking it under your fave knit then oh-so-casually throwing on a pair of well-worn jeans. You'll get away with decadence on the daily!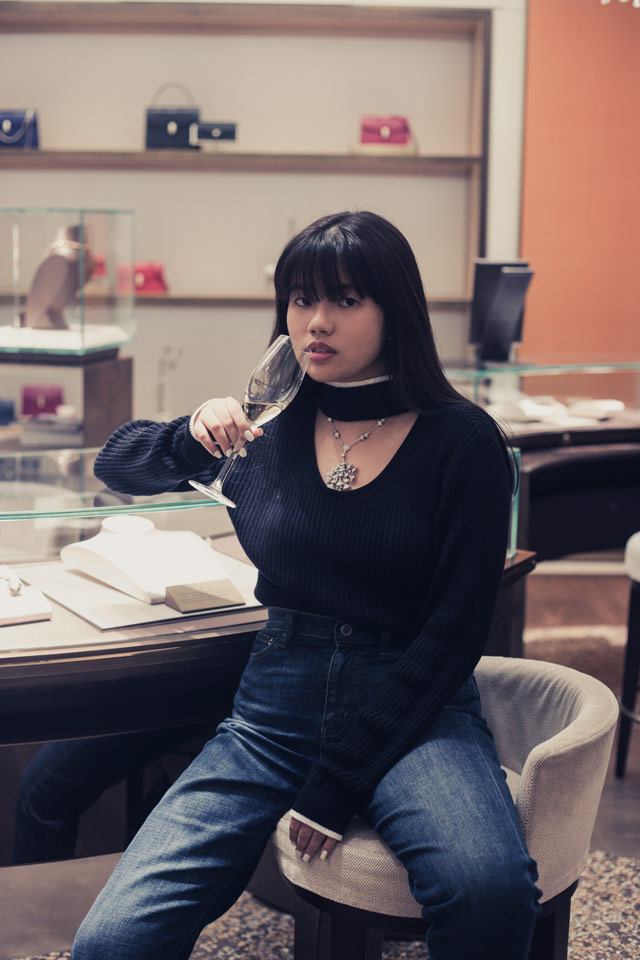 ADVERTISEMENT - CONTINUE READING BELOW
IMAGE Ritz Marie
8. Pick earrings that compliment your beauty look.
We often match our jewelry with our outfit, but accessorizing can actually enhance your makeup or hairstyle for the day. If you've got coloured tresses, why not opt for statement earrings that'll make your hair color pop? Whether it's a piece in a matching hue or complementary one.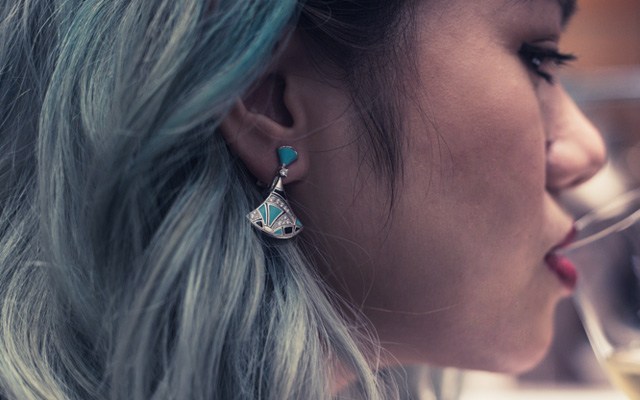 IMAGE Ritz Marie
9. Stick to a color scheme.
If you're accessorizing pastel pieces make sure to stick to that color family, same goes if you prefer bolder hues in primary tones. Mix your metals but don't mix your warm and cool, and bright and muted colors together! The result of non-complementary color mixing will leave your overall look looking unintentionally tacky, and who wants that?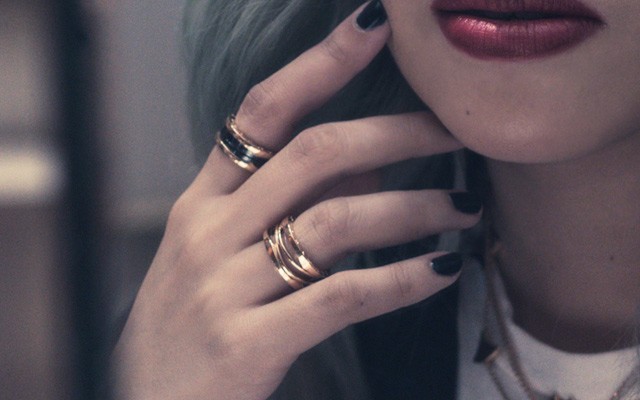 ADVERTISEMENT - CONTINUE READING BELOW
IMAGE Ritz Marie
10. You can stack on colored jewelry as long as they're not chunky.
Colored hardware can be tough to pull off because these pieces are often times eye-catching and come in bold jewel tones. But if you still want to pull off cool girl layering and wear color, pick necklaces with a simple svelte chain and pendants.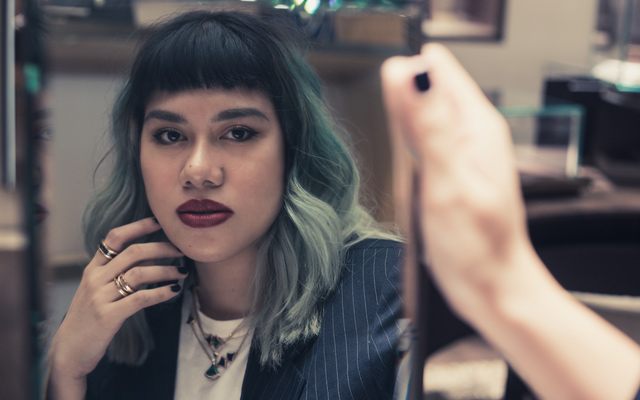 IMAGE Ritz Marie