The national costumes show is arguably the most exciting, and somehow controversial, bit of any pageant. We've seen practically everything get worn by candidates and yet somehow, they still manage to surprise us every year.
Take Miss World Iloilo candidate Ann Palmares, for example! She gave everyone a random craving when she posted her national costume online: a La Paz Batchoy-inspired costume, to be specific. Honestly, this costume is wonderfully executed. We're loving all the little details like the bottles of sauce and seasonings, the noodle hair, and whoa, look at all those generous toppings. We need to know what restaurant has all this!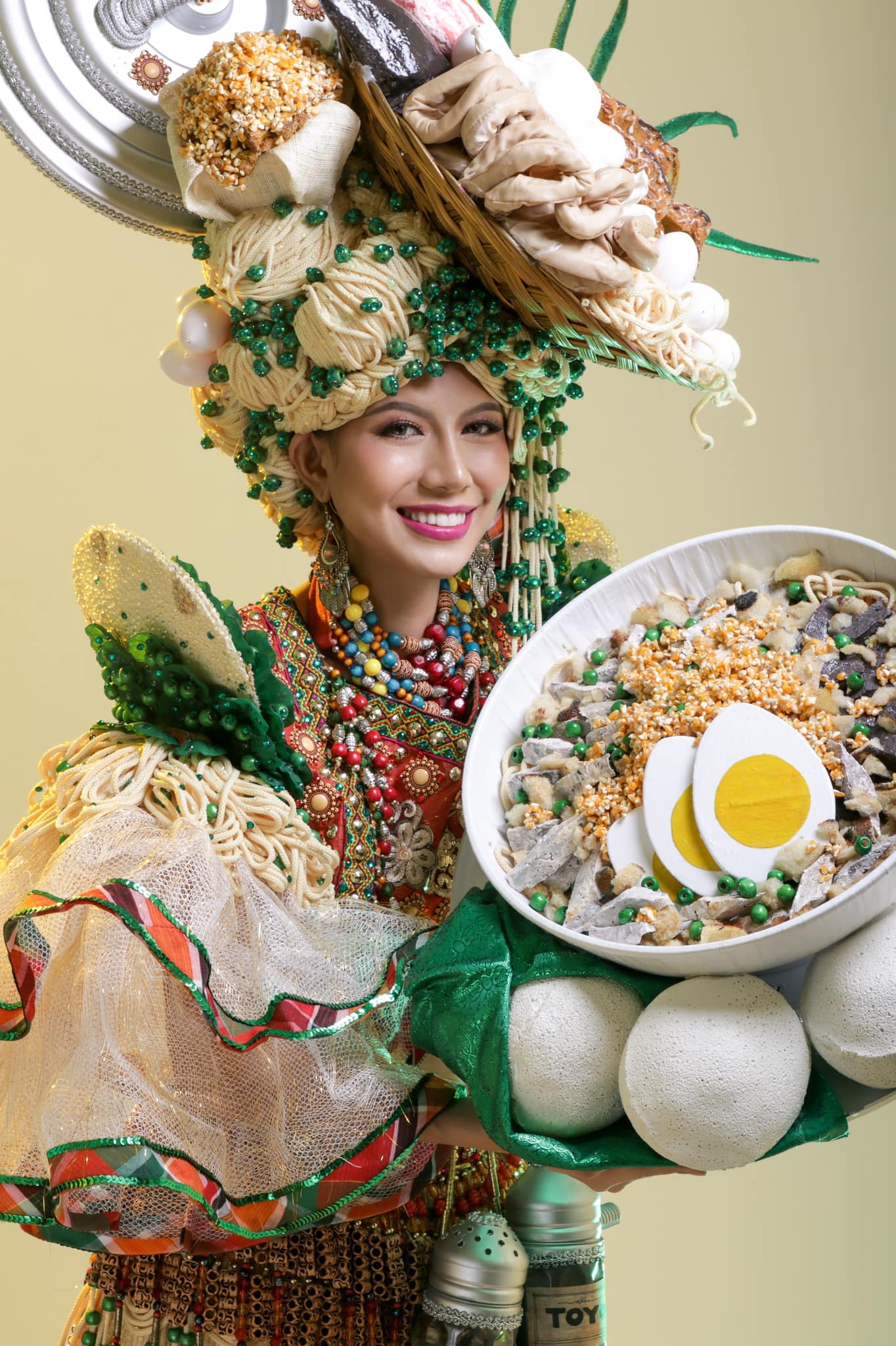 ADVERTISEMENT - CONTINUE READING BELOW
The national costume, a.k.a. the Original La Paz Batchoy, was done by Paul Jerome "Tata" Blas Pinuela. In her post, Palmares said that "A bowl of a delicious La Paz Batchoy is not only a merienda but also the journey of Ilonggo influences from the past to the present moulding them into creative, practical, fun loving and God fearing persons, truly a treat of Ilonggo' s trait, identity and heritage." Definitely a Q&A-level type of answer.
CONTINUE READING BELOW
Recommended Videos
Palmares' pictures of her costume comes a few days before Miss World Philippines coronation night on July 25—and incidentally, also during prime cuddle weather. Excellently timed, we think. Her costume even has us thinking of all the times we didn't expect to get hungry while watching a pageant! And somewhat expectedly, it seems it's us Southeast Asian countries who love our cuisine enough to wear it.
It's not the first time a food-based national costume popped up during a pageant:
1. Miss Malaysia Shweta Sekhon at the Miss Universe 2019
Candidates of Miss Universe 2019 were probably more than a little tempted to swipe some treats off of Miss Malaysia's costume! We sure would have been. Shweta Sekhon's incredibly intricate costume had wings, a headdress, and even mini-tables on her skirt laid out with Peranakan goodies.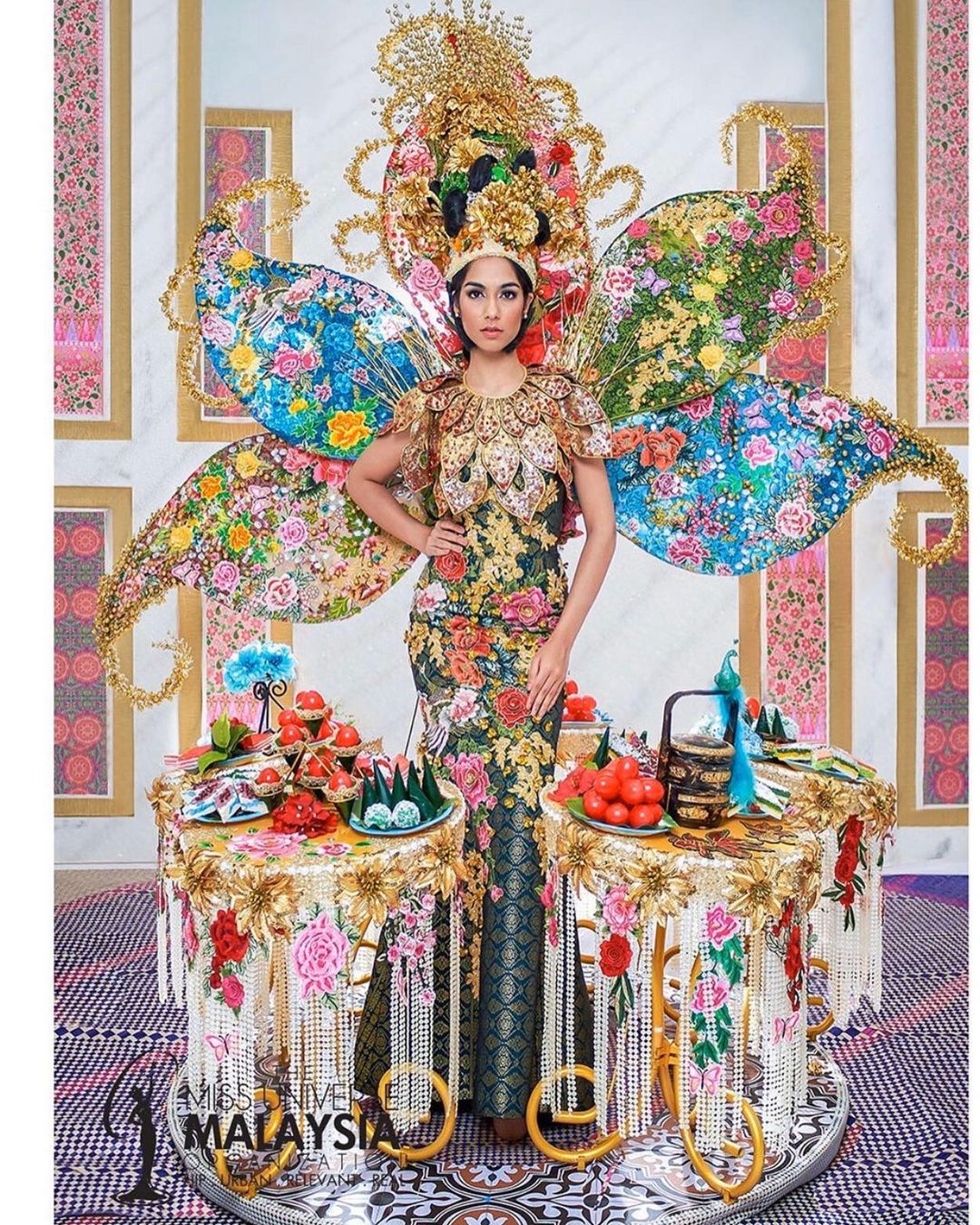 ADVERTISEMENT - CONTINUE READING BELOW
2. Miss Vietnam H'Hen Nie at the Miss Universe 2018
We love that they even took the time to bejewel the baskets. Plus, that banh mi sure looks convincing! Vietnam's H'Hen Nie went the culinary route for her 2018 costume and we are so here for it.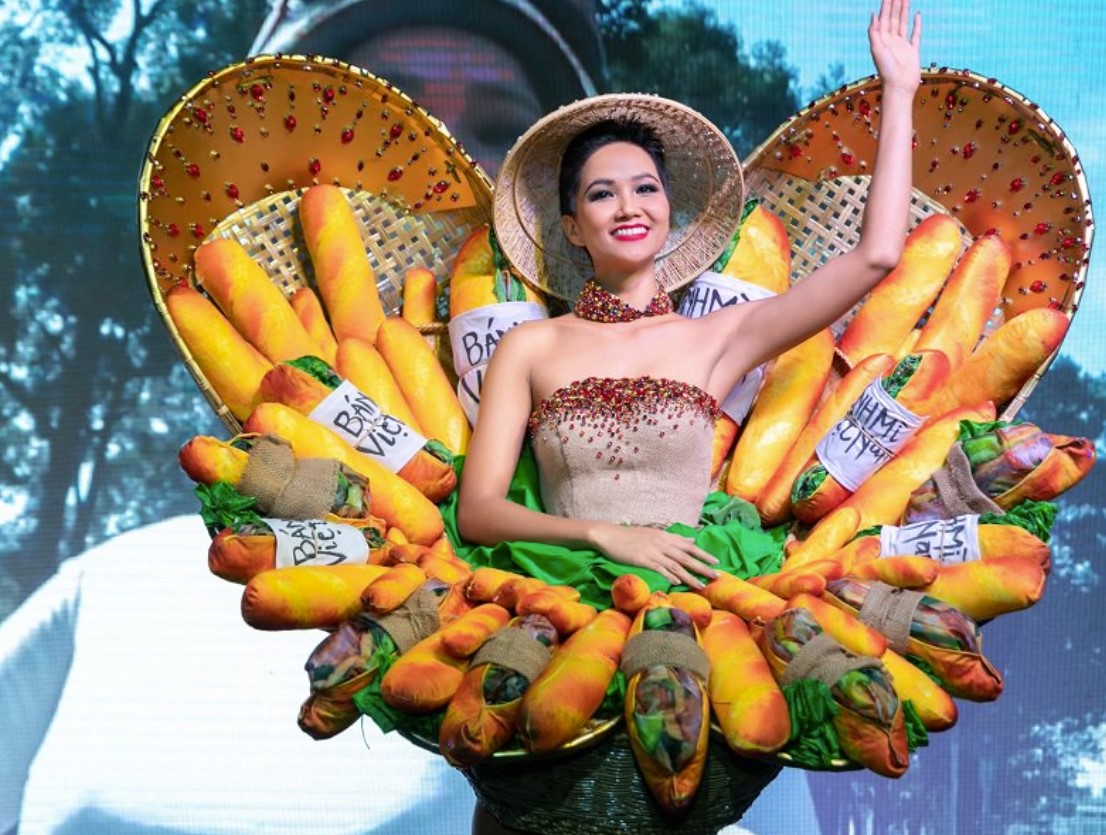 3. Miss Vietnam Hoang Thuy at the Miss Universe 2019
Vietnam followed up their banh mi look with a drink the following year! If they had met up, then that would have been an excellent match. Hoang Thuy donned the popular Vietnamese Iced Coffee, with condensada no less. Unfortunately, the cup was too much of a hassle to wear on the actual stage but that headdress alone is more than enough of a showstopper.
ADVERTISEMENT - CONTINUE READING BELOW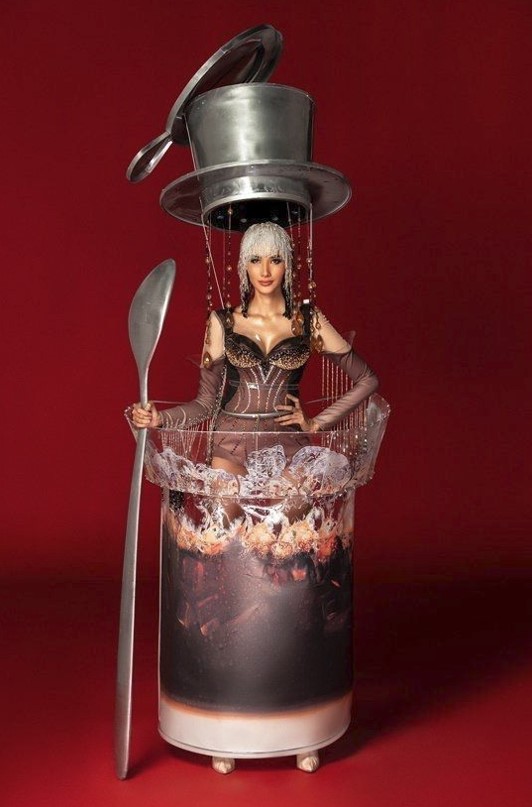 4. Miss Indonesia Aurra Kharishma at the Miss Grand International 2020
Satay totally deserves this honor. Kharishma even went full-speed ahead by revealing two versions of her costume on Instagram: one of the satay on a charcoal grill orbit-like thing around her and the finished plate, complete with a slice of lime.
ADVERTISEMENT - CONTINUE READING BELOW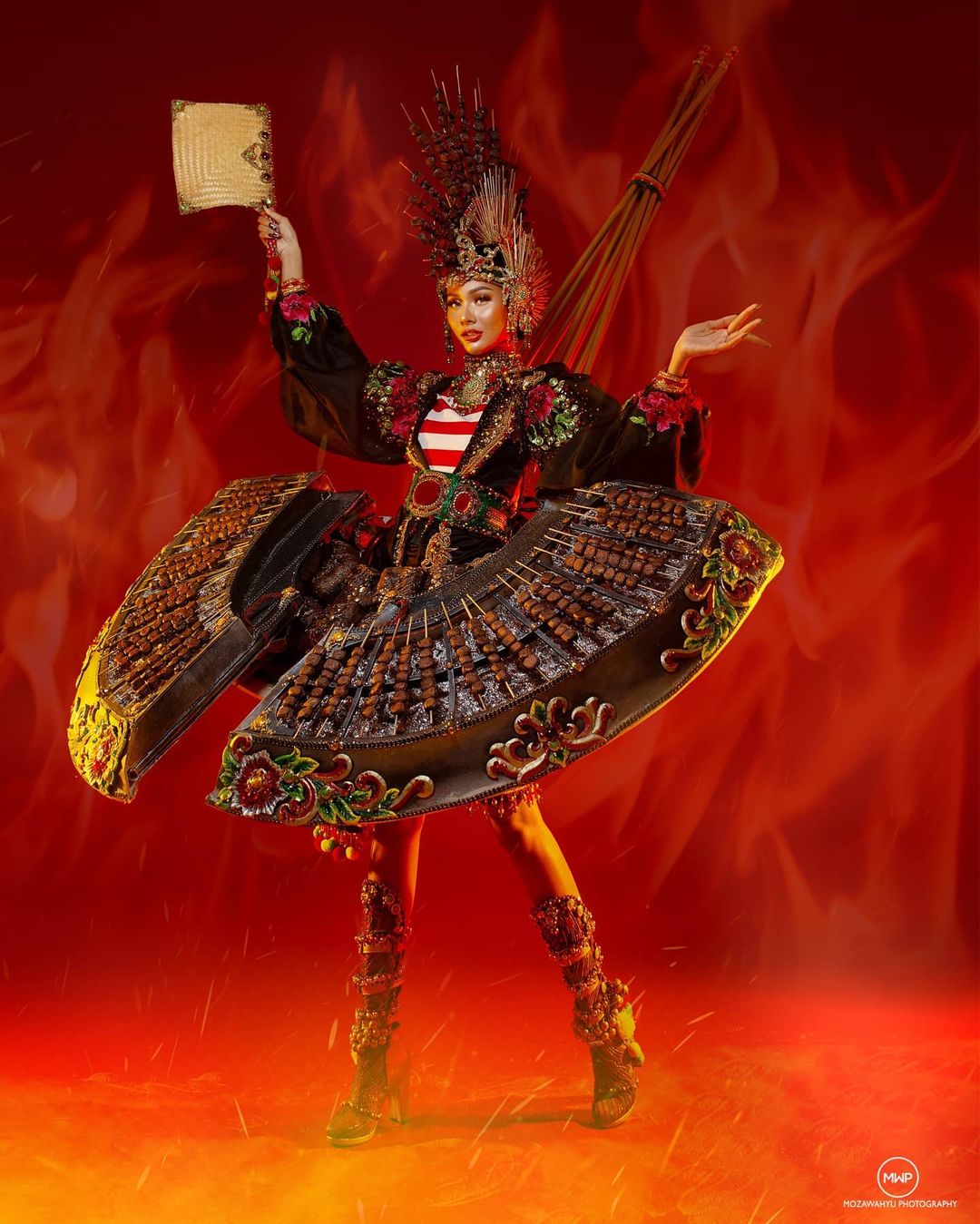 5. Miss Bahamas Danielle Grant at the Miss Universe 2018
Miss Vietnam wasn't the only food-clad candidate in 2018! This time from a country not in Southeast Asia, the costume of Bahamas' Danielle Grant was an ode to one of their country's best produce, as translated here into a giant sequined erm, dress. Plus points for that awesome kelp-like thing.
ADVERTISEMENT - CONTINUE READING BELOW