Homegrown fashion label, Bayo, is celebrating its 25th anniversary this 2017. And to commemorate this milestone, the brand has tapped designer Francis Libiran to collaborate on several collections lined up for its silver year. This team-up speaks greatly of a shared desire to create pieces that are timeless and proudly Pinoy.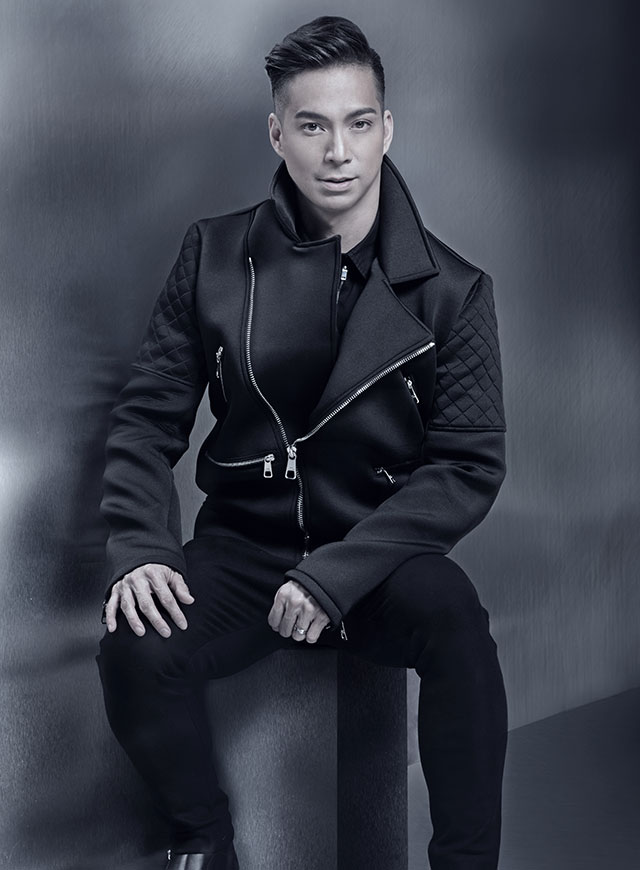 ADVERTISEMENT - CONTINUE READING BELOW
IMAGE Courtesy of Bayo
Preview sat down with Bayo's Creative Director, Anna Marie Lagon, and its new designer-in-residence, Francis, to talk more about their partnership. Read on!
Where did the idea of the collaboration come from?
Anna: The design aesthetics of Francis is the main feature of this collaboration. What Bayo did was to inject some ideas on how he can adapt to retail because he's a couture designer. But I've always believed that if you're a designer you are able to create things in different platforms.
Francis, what was your approach to the collaboration? Could you describe your creative process?
Francis: When they approached me I studied the DNA of Bayo—it being in the retail industry for 25 years now. So I checked in a hotel, locked myself in a room wherein I was just thinking about Bayo. 'How can I incorporate Francis Libiran into Bayo?' Because it's different when you're designing for couture. So I needed an environment where I could do that—a quiet room, all alone and a paper in front of me, thinking, 'What is Bayo known for and what is Francis Libiran kown for?'
Is that how you get unstuck creatively?
Francis: Yes! I always check in a hotel and lock myself in the room.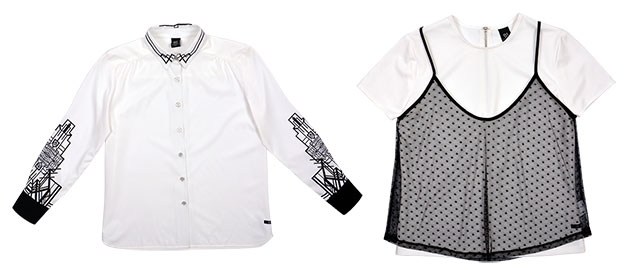 IMAGE Courtesy of Bayo
For both of you, why do you think now is a good time to take on a collaboration like this?
Anna: This is a very special year for Bayo—it's our 25th anniversary—so we want to make sure we offer something new. But aside from showcasing clothes, we wanted to look for someone who can design and at the same time represent what Bayo is about, which is Filipino and proud. Francis is known to use his Filipino heritage to showcase his talent abroad.
ADVERTISEMENT - CONTINUE READING BELOW
Francis: We have the same vision. Bayo is a Filipino brand that can compete against all the international brands that have been coming to the Philippines.
What were some challenges that came from creating a line that is a lower price level?
Francis: As a haute couture designer, I'm so used to doing embroidery, beading, and stuff. However, Bayo has the machinery to do prints. So you could just buy any fabric and then, print whatever pattern you want. So I would say that actually made the transition easy.
Could you describe the fabrics that you used for your first collection?
Francis: We used cotton fabrics, fabrics that are easy to maintain. So when you're traveling, you don't need to iron it. We have this breathable neoprene material. This type of stretch material is good for tropical weather. We made sure that all the fabrics are wearable and feel good on the body.
ADVERTISEMENT - CONTINUE READING BELOW
How about the prints and the silhouettes?
Francis: The silhouettes are flattering for sure. For the prints, I've always been fascinated by Art Deco because of my architectural background. Ever since I started, I've been known for lines. So for my first collection, that's what I incorporated into the clothes.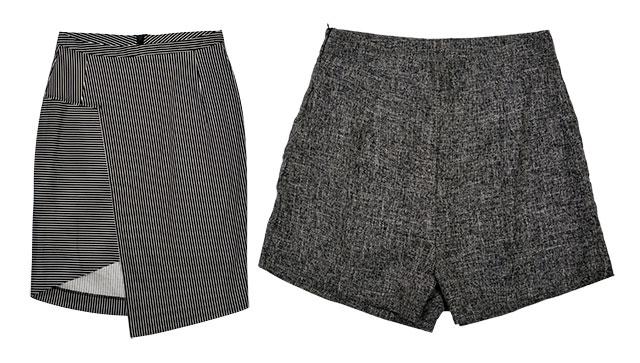 ADVERTISEMENT - CONTINUE READING BELOW
IMAGE Courtesy of Bayo
Anna, did you provide Francis with a set of guidelines in terms of design, color, or prints? Or did you have to say no to anything along the way?
Anna: From the beginning, it's always been an open discussion. It's not something dictated by one person. It's collaboration in the real sense of the word. If there is something that we would not like, we would say. But there's nothing that we didn't like anyway. Whenever a design is submitted to us, there's always a discussion. We discuss all the details from color to fabric to zipper. And so far, we have complemented each other.
Francis: I guess when we sat down, the vision was clear already. So it made it easier that we shared the same vision.
Was there a specific girl you had in mind when you were designing the collection?
ADVERTISEMENT - CONTINUE READING BELOW
Francis: Very confident, career-oriented—that's the kind of woman we had in mind, someone who goes to from work to socializing. So we made sure that the clothes are very versatile.
Anna: I guess this is also where Bayo comes in. We've been in the retail industry for 25 years and with the experience we had throughout the years, we already know what people want. The type of woman that Bayo caters to has been the same person. She's evolved through time but she's the same person who travels a lot, has a lot of social functions, and wants to be relevant in her sense of style.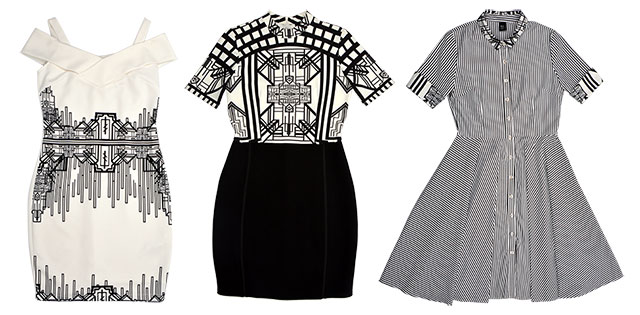 ADVERTISEMENT - CONTINUE READING BELOW
IMAGE Courtesy of Bayo
So what's been your favorite part of working with each other?
Anna: Can I say everything? You know, if someone would ask me how I would describe Francis, I would always say aside from being the great designer that he is, on top of that, he's much bigger. He has a good heart. He is just always kind—in anything he does. So it's easy to discuss things with him. He's very open-minded and he's not the type to dictate. He's open to ideas and he's very easy to work with.
Francis: I guess it's also the respect we have for each other. The collaboration is really there.
What do you think this collaboration will do for your brand?
Anna: This is the next level that we want to showcase. This is something very new to us. To be able to inject a world-class Filipino designer into our pieces is something that we are proud of. After 25 years, we have this sense of gratitude and this is something we can offer to our customers—something new, something different, and another option to choose to wear something that's still Bayo but interpreted in a different way.
ADVERTISEMENT - CONTINUE READING BELOW
Related Stories from Preview.ph
Hey, Preview readers! Follow us on Facebook, Instagram, YouTube, Tiktok, and Twitter to stay up to speed on all things trendy and creative. We'll curate the most stylish feed for you!