Sports Illustrated magazine is famous for catapulting a model's career once she lands on the cover, and Barbie's cover for their 50th Anniversary Swimsuit Issue is no different.
The cover has received negative opinion from some because of the magazine's adult audience as opposed to the doll's relatively younger market. Mattel, makers of the doll, knew that their decision, despite of antagonistic reception from some will shoot up their popularity and sales. Barbie even wrote an essay on why posing on Sports Illustrated magazine suits her.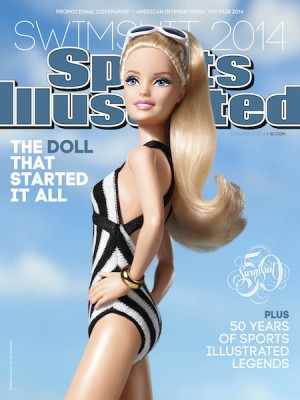 ADVERTISEMENT - CONTINUE READING BELOW
Following the release of issue on the newstands were limited edition Barbie dolls clad in the striped swimsuit similar to what she wore on the cover—it flew off the shelves of Target while some got sold on eBay for as high as $60 (original price was $19.99).
CONTINUE READING BELOW
Recommended Videos
Source: Fashionista, Barbie Collector