"If 'skinny' jeans are for fat people," my friend blurted out while we were shopping one time, "should they still be called 'skinny'?" She made air quotes on the second "skinny." Like the statement needed any more dose of sarcasm.
I know my friend very well, and while the question seems spiteful, know that it was an honest-to-goodness query (What can I say, it was a Paris Hilton moment.).
But the skinny jeans conundrum is one that holds relative weight. It does make you wonder: Are fashion choices the same for every woman, regardless of size? "If you would have asked me three years ago, I would have a different answer," Marie Denee, stylist, blogger (The Curvy Fashionista), and contributor to Vogue Curvy, says. "But today, I think that the plus-size girl is finding her voice and sitting right next to the others in fashion!"
From independent designers to major retailers, Marie says there is now a "shift of options, mindsets, and understandings that realize that the plus-size woman does not want to be ignored, wants to be tailored to fashionably, and desires to have the same options as anyone else would." Melissa, 34, a writer and advertising strategic planner, agrees. "With the influx of foreign high street labels and the local department stores appearing to follow their cue, there are definitely more fashion options for curvy women now than when I was in my teens and twenties."
ADVERTISEMENT - CONTINUE READING BELOW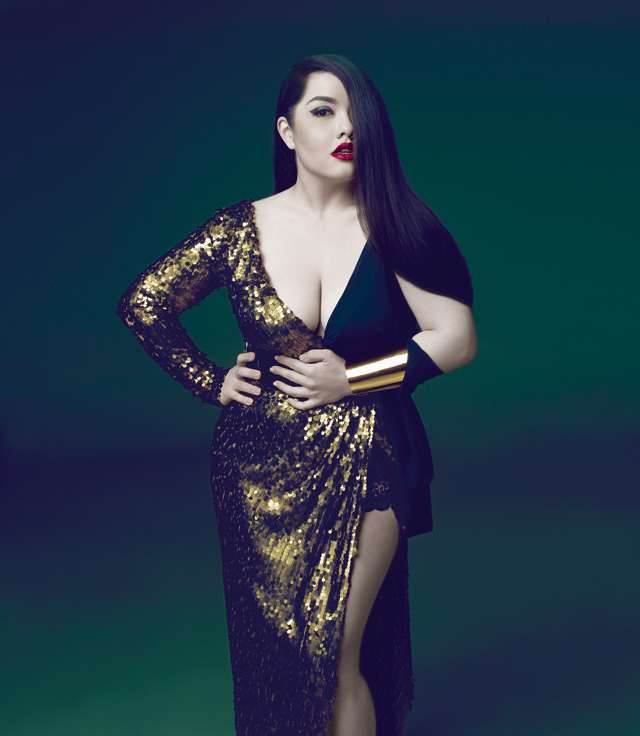 IMAGE BJ Pascual
It took the industry some time, but they're finally getting it—albeit still not completely.
The full-figured female is no longer limited to the basics of jeans, shirts, and jackets; she now has more cuts and silhouettes to play with and more designs to choose from. But there's still a lot of room for more options; there is a demand after all. Plus-size women, especially the younger ones, demand better fashion choices, similar to those available for the girls in the size 0-4 category. "It would be great if local labels with plus sizes would cater to curvy women who like to dress with more confidence and daring," Melissa explains. "It's not about revealing clothes; it's about bold colors, unusual cuts and silhouettes, quirky prints and details, and yes, the occasional flash of skin. It's about letting plus-size dressing not be separate from 'normal' women's dressing."
CONTINUE READING BELOW
Recommended Videos
Plus-size brands do tend to be safer with their designs. Perhaps because for the longest time, the women tended to be safe with their fashion choices, too? It has everything to do with all those so-called rules for plus-size dressing. Never wear horizontal stripes. Stick to small prints. Go for darker colors. But as more and more women are finding their fashion voice, those rules are becoming more and more ridiculous.
Nicolette Mason, Marie Claire's "Big Girl in a Skinny World" columnist and blogger, is one fabulous example of a woman who rewrites the fashion rules. She's fearless, fun, and deliciously stylish. So are other bloggers like her: Jay Miranda, Gabi Fresh, Nadia Aboulhosn, and more. And don't forget the celebrities—Marie rattles off some names. "I adore the sophistication of Adele, the glam from Queen Latifah, the edge from Amber Riley... [and] the moxie of Beth Ditto." You don't see these women sticking to safe, predictable pieces. How cute was Amber in her red dress and pink heels in the Trevor Live event? (Google it.)
ADVERTISEMENT - CONTINUE READING BELOW
It's all about wearing what you want, and having the confidence to own it; cliché but especially true for plus-size fashion. "You should have fun and step out of your own fashion box sometimes," Marie advises. "And find a 'fashion rule' and break it! For quite some time, many in fashion have tried to share and tell what plus-size women should and should not wear... Never let your curves define your style, but let your style define your curves!"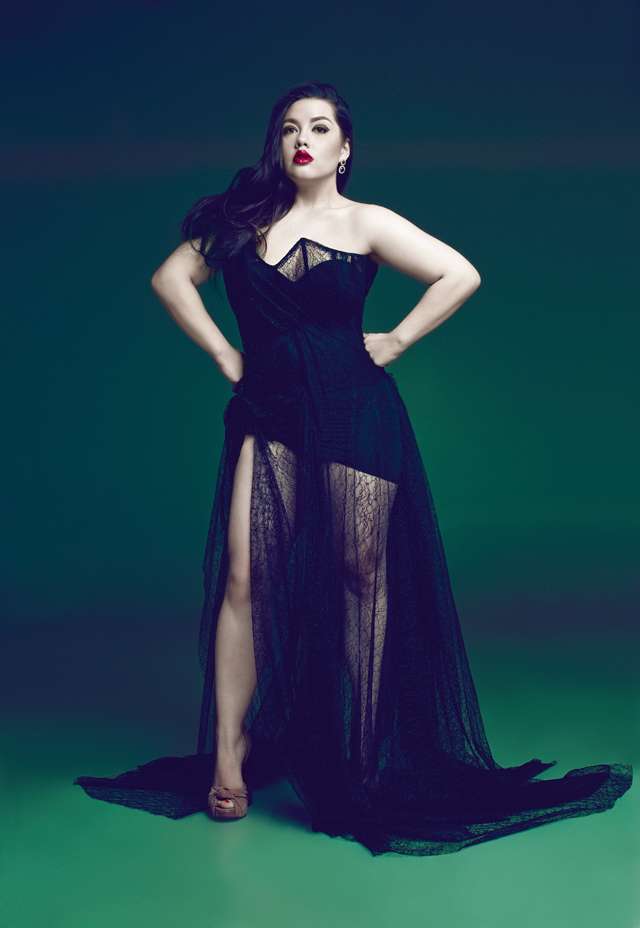 ADVERTISEMENT - CONTINUE READING BELOW
IMAGE BJ Pascual
"I go by feel," Melissa points out. "If I like what I see on the rack, I try it on. I try not to let preconceptions of what will look good on my body stop me from trying styles that interest me. If it doesn't work then just chuck it and move on." She also never discounts any store; Melissa says you can never assume a store won't have your size. She shops at Debenhams, Dorothy Perkins, Marks & Spencer, Apple & Eve, and SM Plus Size.
There are only three key "rules" that the curvy girl should remember—and both actually apply to any woman of any size. One is to put premium on fit. "Never pay attention to the size; pay attention to the fit," Marie says. Melissa concurs: "Fit is key to things looking good on me and my figure. If it hugs a little too tightly in some places, even if I love it on the rack, I force myself to let it go."
ADVERTISEMENT - CONTINUE READING BELOW
Another is to never lose your personal style. Marie says to "become a slave to trends" is one of the worst things a girl could do, fashion-wise. "I throw in a trend here and there if I feel it flatters me and it fits my style," Melissa shares. "I don't really pressure myself to be 'on-trend.' It has less to do with being curvy and more to do with believing in individuality and in forever."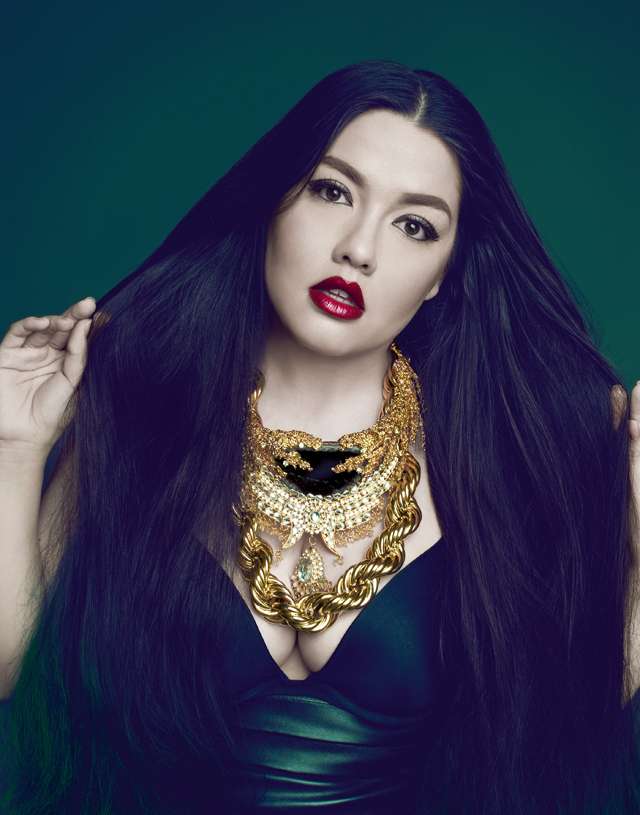 ADVERTISEMENT - CONTINUE READING BELOW
IMAGE BJ Pascual
Third is to simply follow the most basic of all style rules: If it looks good, and it feels good, then by all means go for it (Conversely, if something looks questionable, then it most likely is—whatever your size!).
And while we still wait for the day when fashion trends don't always favor the thin, when designers quit the rationale that clothes look better on a stick-thin frame, or when designers and tailors become more proficient in techniques that create the right proportions and fit of plus-size clothing (and not just make a size 14 of an existing size 6 design), the curvy girl can rest assured that for now, she's got choices.
"Don't t take it personally if you don't find something in your size that day," Melissa says. "It's just that day, just that store. Sometimes it feels limited because you get frustrated after five stores and stop looking. In fashion, seek and you shall find, I really believe."
ADVERTISEMENT - CONTINUE READING BELOW
And perhaps the curvy girl's best choice is one Melissa has embraced herself. "When I finally made peace with my body, I really, really found it easier to find items I love in my size."
This story first appeared in Preview's April 2012 issue. You can download back issues of Preview here.
Related Stories from Preview.ph



Hey, Preview readers! Follow us on Facebook, Instagram, YouTube, Tiktok, and Twitter to stay up to speed on all things trendy and creative. We'll curate the most stylish feed for you!