Parisian chic and understated elegance have found a new home in the bustling city of Manila as A.P.C. marks its entry into the Philippine fashion scene with the unveiling of its inaugural store at Power Plant Mall in Makati City.
LOOK: Parisian Brand A.P.C. Opens Its First Store in Manila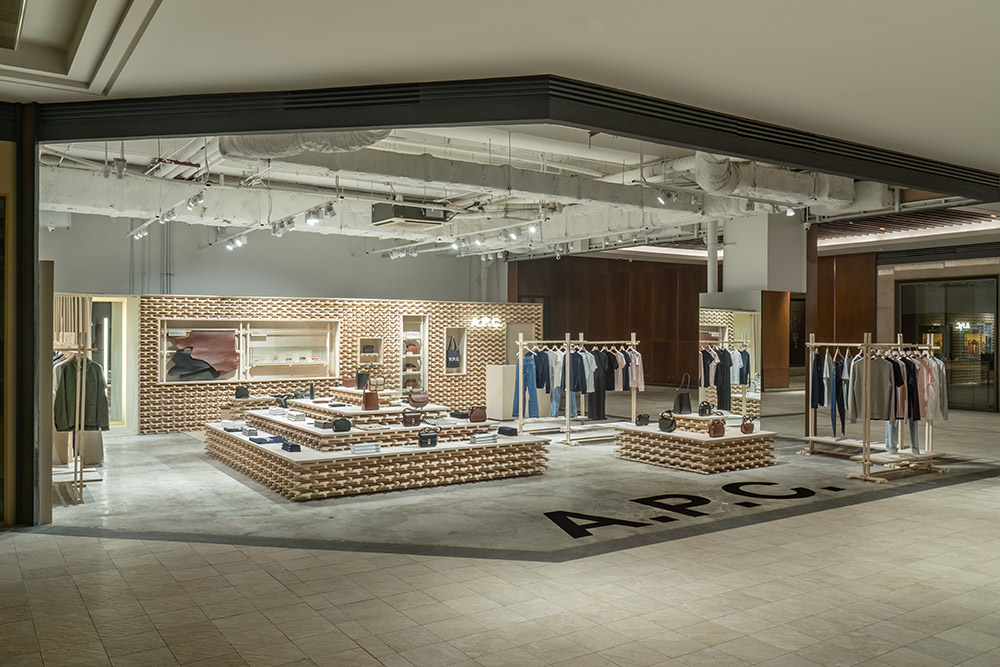 The store's design language resonates with A.P.C.'s distinct identity—a delicate fusion of openness and rawness. Crafted as a wood and concrete showcase, the space boasts a stunning wall constructed from stacked light wood logs, ingeniously serving as a backdrop for showcasing A.P.C.'s exquisite jewelry and small accessories. Notably, it also features a captivating exhibit highlighting the art of vegetable tanning, a prominent technique employed in crafting the brand's luxurious bags and accessories.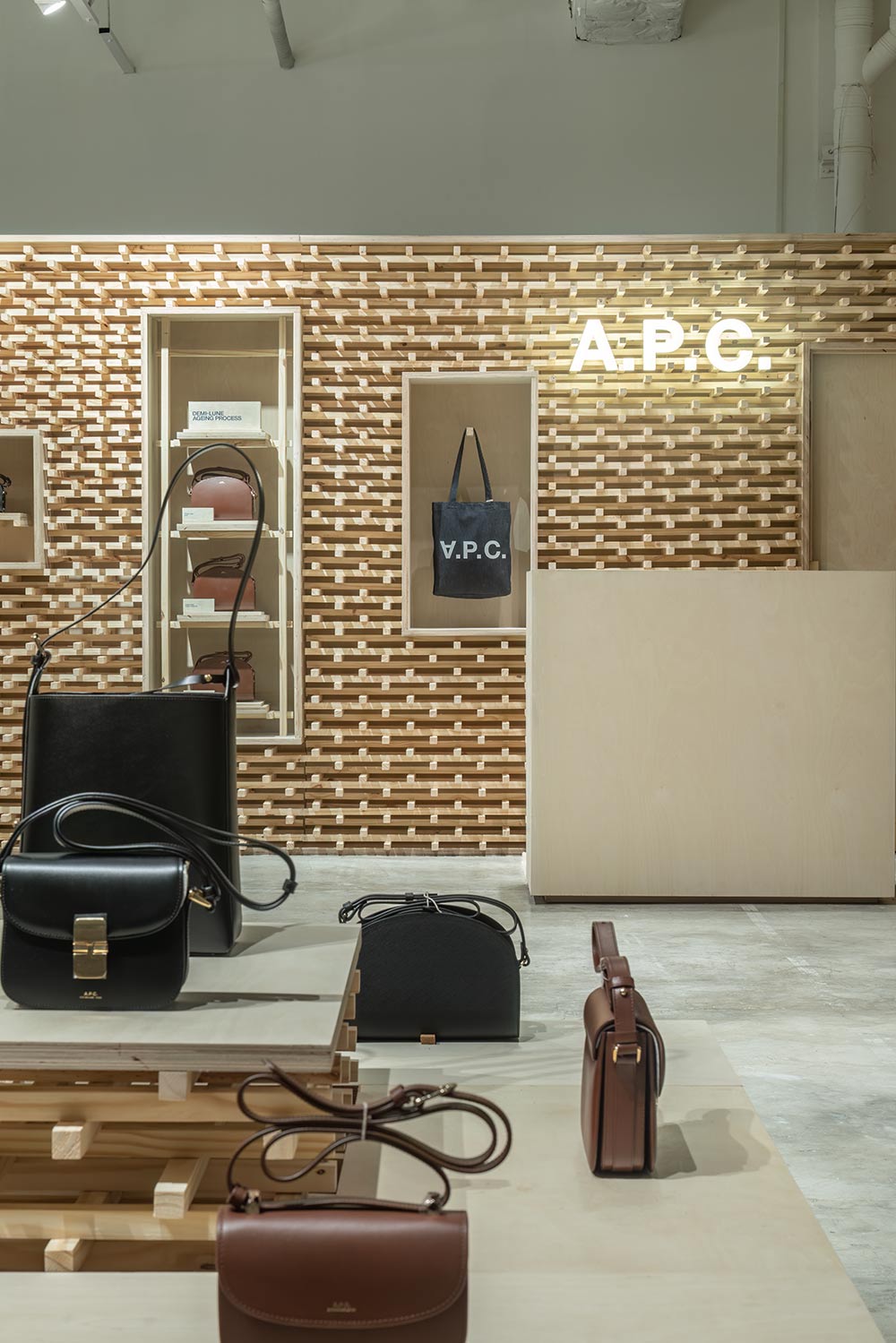 ADVERTISEMENT - CONTINUE READING BELOW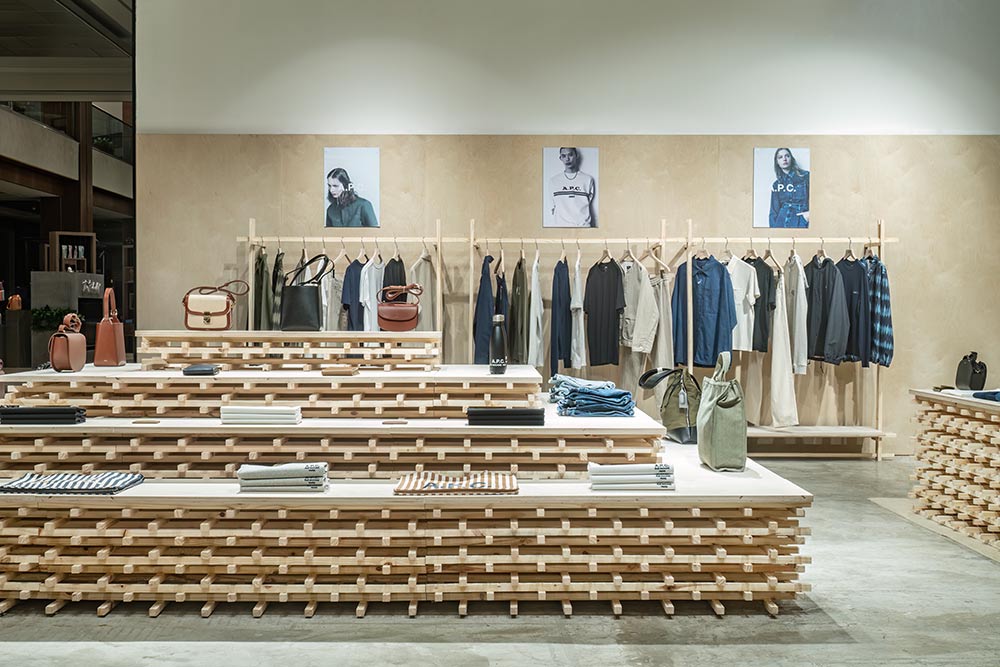 Upon stepping inside, visitors are greeted with a tasteful display of the women's and men's collections, suspended gracefully on minimalist racks, creating a seamless and uncluttered shopping experience. Positioned at the center are two awe-inspiring pyramid-shaped displays, crafted from meticulously stacked logs, housing the brand's coveted bags, classic T-shirts, and iconic jeans. This thoughtfully designed layout ensures that A.P.C.'s timeless pieces take center stage, drawing fashion enthusiasts and discerning shoppers into an inviting world of its minimalist appeal.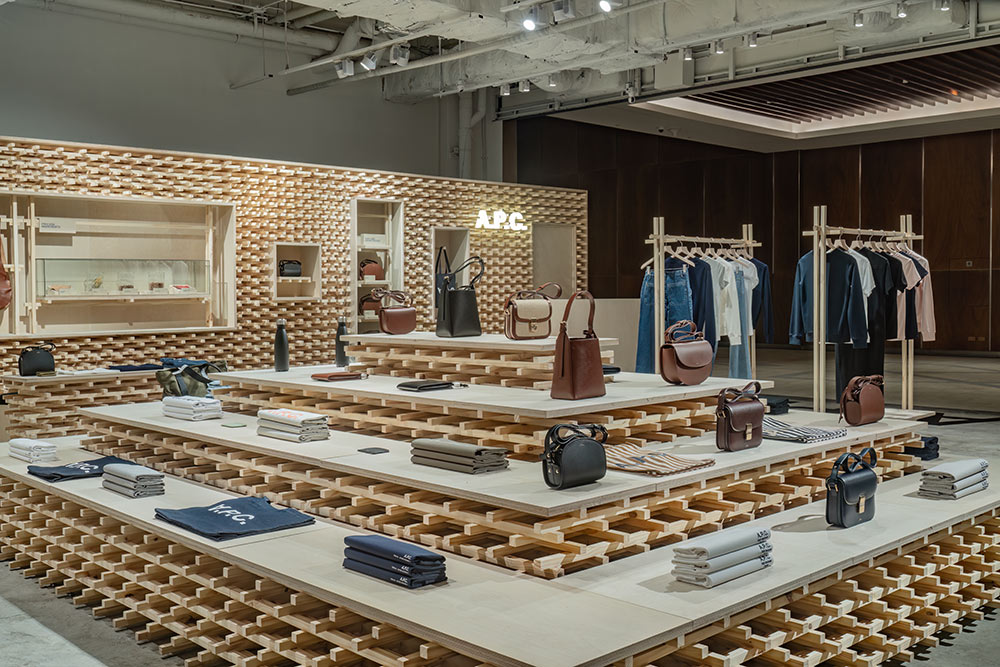 What You Need to Know About the Brand A.P.C.
The journey of A.P.C.—which stands for Atelier de Production et de Création—began in 1987, with Tunisian-French designer Jean Touitou at the helm. Inspired by Japanese design and driven by a passion for quality, Jean's vision revolved around the concept of production and creation as an art form. This artistic approach to fashion quickly garnered a devoted following for the brand's high-quality, minimalist designs, making A.P.C. a cult favorite.
ADVERTISEMENT - CONTINUE READING BELOW
Although originally renowned for its denim collections, especially the use of Japanese selvedge denim, A.P.C. has expanded its repertoire over the years, curating an extensive range that includes dresses, bags, and accessories. However, their denim products continue to be hailed as iconic pieces and best buys among the fashion-conscious.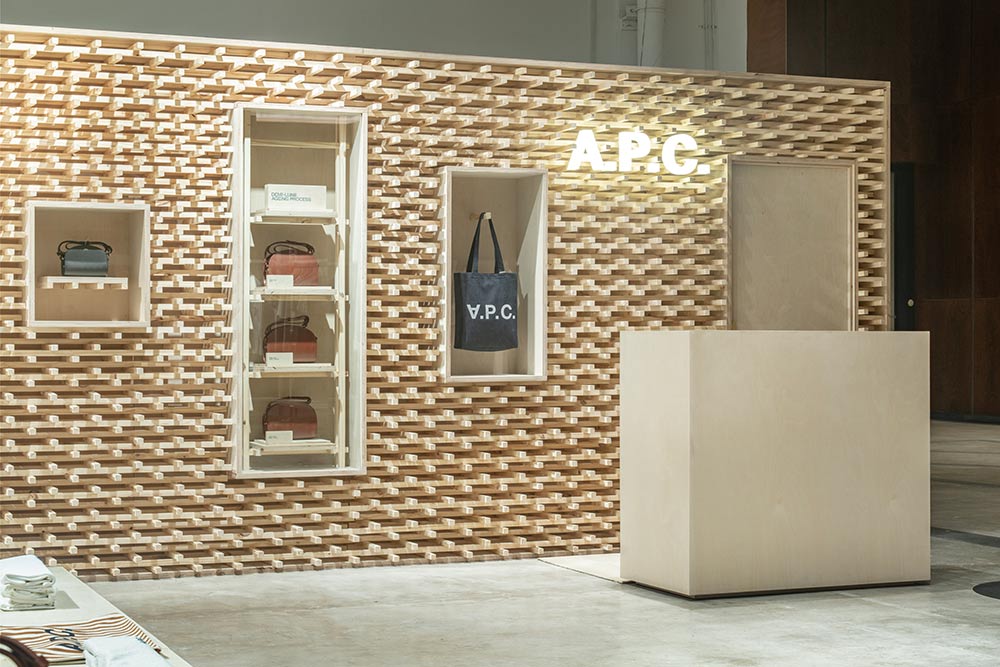 ADVERTISEMENT - CONTINUE READING BELOW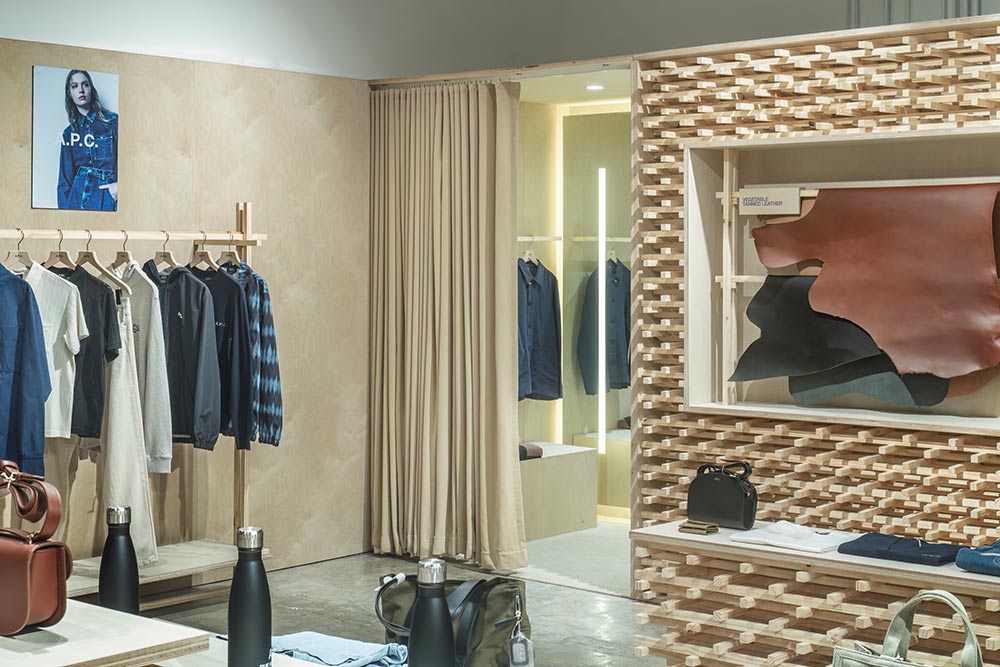 Staying true to their ethos, A.P.C. finds inspiration in everyday life, infusing functionality at the core of their designs. Rejecting the fleeting trends of the industry, the brand embraces authenticity and accessibility, offering a timeless collection that transcends gender boundaries. Their dedication to minimalism remains unwavering, as they create pieces that enhance the wearer's day-to-day life with a touch of effortless sophistication.
ADVERTISEMENT - CONTINUE READING BELOW
Among the coveted A.P.C. products are their exquisite handbags, each exemplifying the French label's refined and simplistic aesthetic. From the sophisticated Grace Shoulder Bag to the contemporary Demi Lune Cross Body Bag, the collection offers a delightful array of styles that cater to various fashion sensibilities. The Ambre Bucket Bag, a modern addition to their handbag collection, combines style and durability, while the Myla Cross Body Bag boasts a minimalistic design, ideal for casual everyday wear. For those seeking a timeless option, the Betty Baguette, inspired by classic shoulder bags, is an exquisite choice, complementing any ensemble with understated elegance. Finally, the A.P.C. Tote Bags present a fusion of high fashion and practicality, elevating everyday essentials to a new level of sophistication.
As A.P.C. brings its signature style to the fashion-savvy Manila crowd, the city's fashion landscape is set to be enriched by the brand's discreet luxury and enduring appeal.
ADVERTISEMENT - CONTINUE READING BELOW
A.P.C. Manila is located in Power Plant Mall, Rockwell Center, Makati City.
Related Stories from Preview.ph
Hey, Preview readers! Follow us on Facebook, Instagram, YouTube, Tiktok, and Twitter to stay up to speed on all things trendy and creative. We'll curate the most stylish feed for you!