We first got introduced to Ann Li way back in 2010, when she rose to fame on Pinoy Big Brother as the other half of the loveteam JamLi, with James Reid. You'll still find some clips of her time on the reality show on YouTube, but that era's pretty a much a footnote in her illustrious career.
She's just 26, and she's already made countless breakthroughs, including getting into the Forbes 30 under 30 list under The Arts category in 2017. She enjoyed time as an actress, founded a jewelry brand called Chrysogem, as well as a social enterprise, IMPCT. With numerous fashion awards from Vogue Taiwan and in New York City, Ann Li is quite the multi-hyphenate. The part-Filipina, Taiwan-based fashion blogger started her journey by going into local showbiz, but it's her determined spirit brought her her where she is today.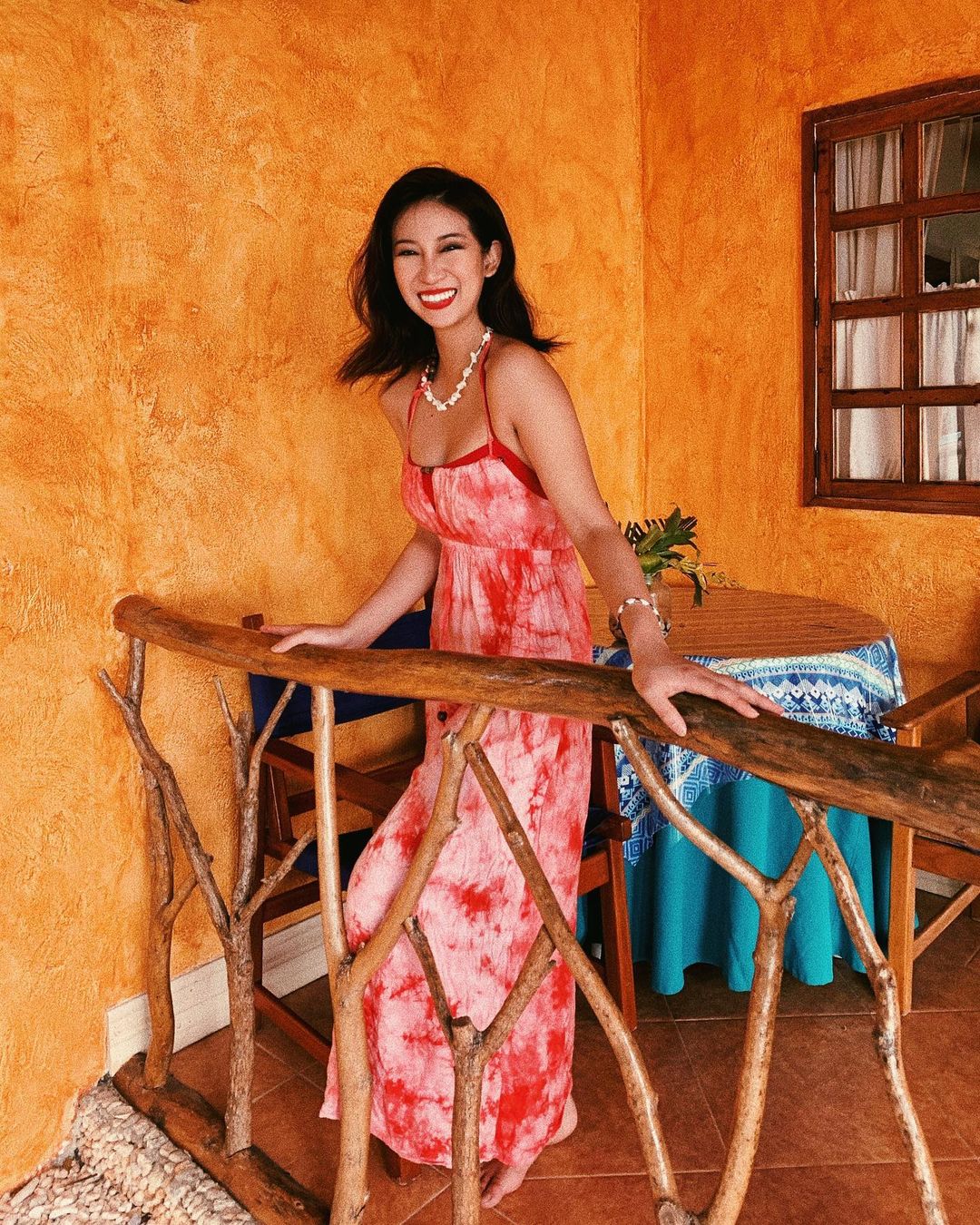 Among other things, the pandemic gave Ann all the reasons to slow down and appreciate the things she put on hold. Despite her fast-paced, on-the-go lifestyle, she highlighted that education is worth advocating and making time for. Right now, she's currently working on getting her graduate studies in Italy. Additionally, she stressed the importance of reflecting, evaluating, and blocking out all the noise from social media to truly be in a fulfilling journey with one's self.
ADVERTISEMENT - CONTINUE READING BELOW
Save for a quick feature by a local outlet back in 2017, we hadn't heard much from the stylish entrepreneur. So, Preview decided to catch up with her through an email interview. Among other things, she talked about her extended social media detox, going back to school, and some advice she has for aspiring fashion professionals.
Read our exclusive interview with Ann Louie Li below.
What have you been up to recently? Anything you've been excited about?
"I'm actually preparing to go to business school. I've recently been accepted to a master's program at SDA Bocconi (in Italy) but due to COVID, I had to defer my admission. I also plan to continue my studies and pursue an MBA later down the line so that alone has been taking over my life recently. It has been such a humbling process studying for the GRE, something that I've been putting aside because I couldn't face re-learning math and I just couldn't find the time to do so then. Re-learning math as an adult has been really fun actually and I've just completed the MBA math course online where I made sure I got 100% on all the subjects–just another part of the business school application process since not coming from a quantitative background (obviously) I need to put in a little more effort. After this I might need to complete some courses on calculus, too, and all of this is just to prepare for business school so I can keep up with the classes once I actually begin school. I tried to not neglect learning despite starting to work at such a young age, it was really hard to prioritize but my schooling was always at the back of my mind.
"When I turned 26, I suddenly felt this sense of urgency to pursue and explore this passion of mine. This is the side of me that wanted to learn not only through real practice but through a structured pedagogy! I have been social-media free for about a year now, I began doing things that I've put on hold for a very long time. It felt like my life had always something going on, places I had to go to and my schedule was just full. Don't get me wrong, I loved my 'on-the-go' lifestyle but I also used it as a reason not to begin my GRE studies, I never took a pause to really reflect on things that I wanted to do for myself and the timing felt right so hopefully next time we speak I'll have an update regarding with my test too."
How did your passion for fashion start? Did you always envision yourself pursuing fashion for a living?
"Figure skating is where I developed my love for fashion. I was 13 and training for a competition when I began sketching at home and showed my mum my sketches of costume ideas. My mum was so supportive that she helped me make my sketch come to life! She really encouraged me to pursue the things that I felt passionate about and that I feel is so crucial for a 13-year-old. It made me believe in possibilities and that I am in control of my life. I find it really important to exercise different areas of your interests and I break it down to mainly three categories: creativity, mind and well-being. I always try to incorporate at least two of those in each activity I choose to pursue and if I can get fulfilment in all three areas through one activity then I know I'm on the right path."
ADVERTISEMENT - CONTINUE READING BELOW
How would you describe your personal style? What guides you when putting together an outfit?
"My style depends on my mood that day. I like to mix and match unusual pairings. I love a classic bag but paired with a cute 100 peso shirt that I cut out and I love a good vintage haul. I usually decide on one piece of item, say, a bag and then style my entire outfit around it. Sometimes my main piece could be a vintage coat and usually starting with one statement piece, the rest will follow."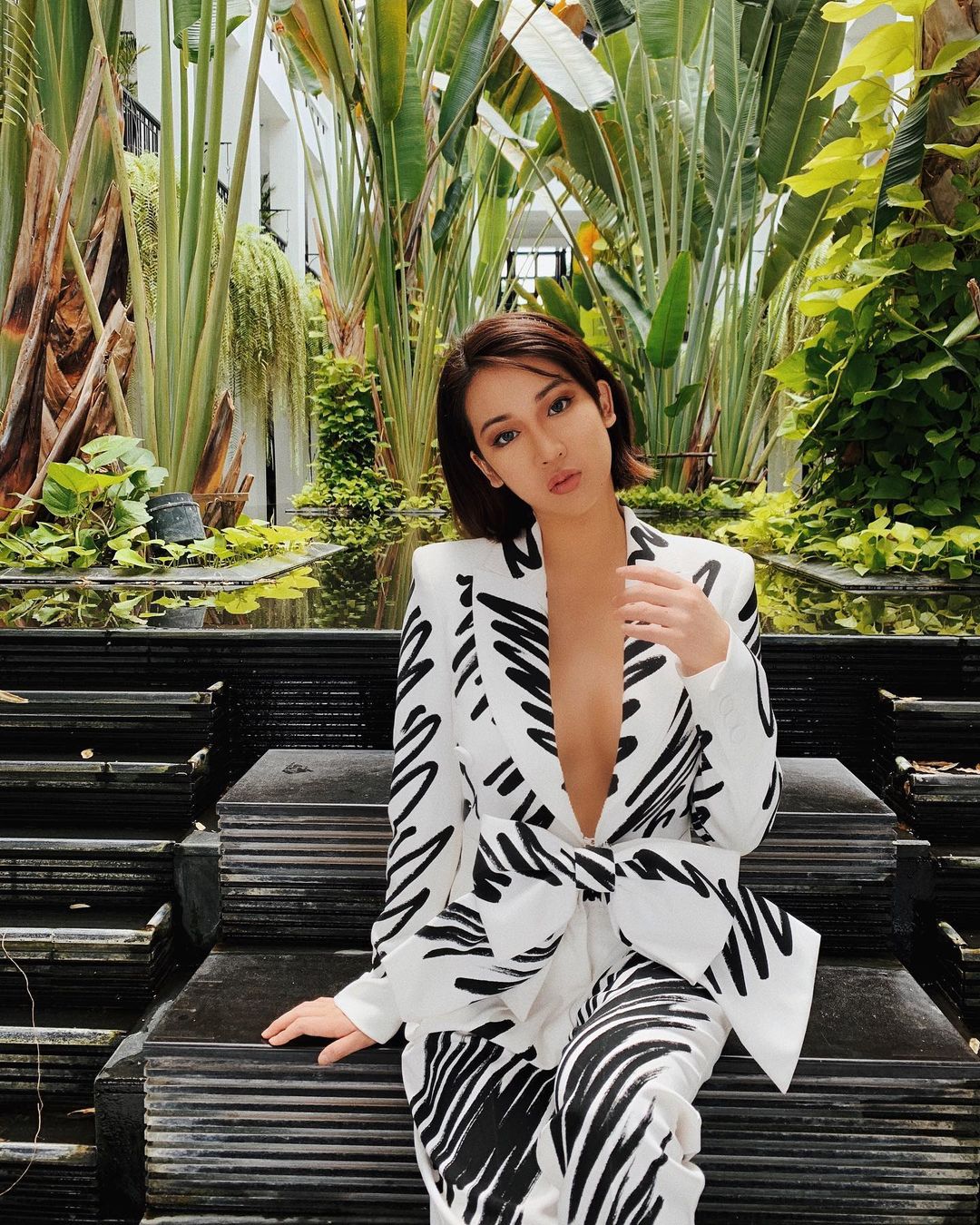 After PBB, how did things transition from there on?
"PBB was so much fun! Actually, there was one task I did where I was on roller skates all day and Big Brother even got THE DRESS that I designed when I was 13 for me to wear that day. Wow, so much nostalgia! PBB actually gave me an outlet to unleash all my creative ideas. I not only got to help direct our very own music video but I also got to direct the fashion show that made us win! I was really experimenting with what I like and even to this day, I feel like I'm constantly exploring and experimenting so I wouldn't say I've evolved but I'm still evolving and always will. Am I making sense? Haha. I don't feel like I can define myself with one thing that I've evolved into as I am always searching for new projects, new places and new opportunities.
"That actually gets me really excited, and my mindset has also changed a lot since then. I used to think that there was this end goal that we all had to reach, and at the time it was maybe get into a TV show or when I got into fashion it was to work with a big brand name, close a deal etc. But this year I learned that there really is no 'one' end goal but rather milestones throughout this never-ending journey of life."
You're quite the multi-hyphenate—entrepreneur, fashion influencer, former actress, model, and photographer. How do you balance all of these things?
"Balance is something that I try to work on everyday still and I've gotten better at it by learning to sometimes take a pause and prioritize. I used to be a 'yes'-to-everything type of person, but having experienced burnout, where my health has been compromised, I've learned that you don't have to do it all. Sometimes you also need time for yourself where you just read a book and sit by the beach and maybe treat yourself to your favourite cocktail and do just that for a day. Things that I've learned in the last two years is that your health should be your priority #1.
ADVERTISEMENT - CONTINUE READING BELOW
"I appreciate the little things in life much more now that I haven't been on a plane for over a year. I used to take over 30+ flights a year prior to COVID and as much fun as it was, I don't feel like I was really there in the new place that I'm at, I was there but my mind was already thinking of my next trip. I think it's really important to learn when to say no and when to stop and recharge.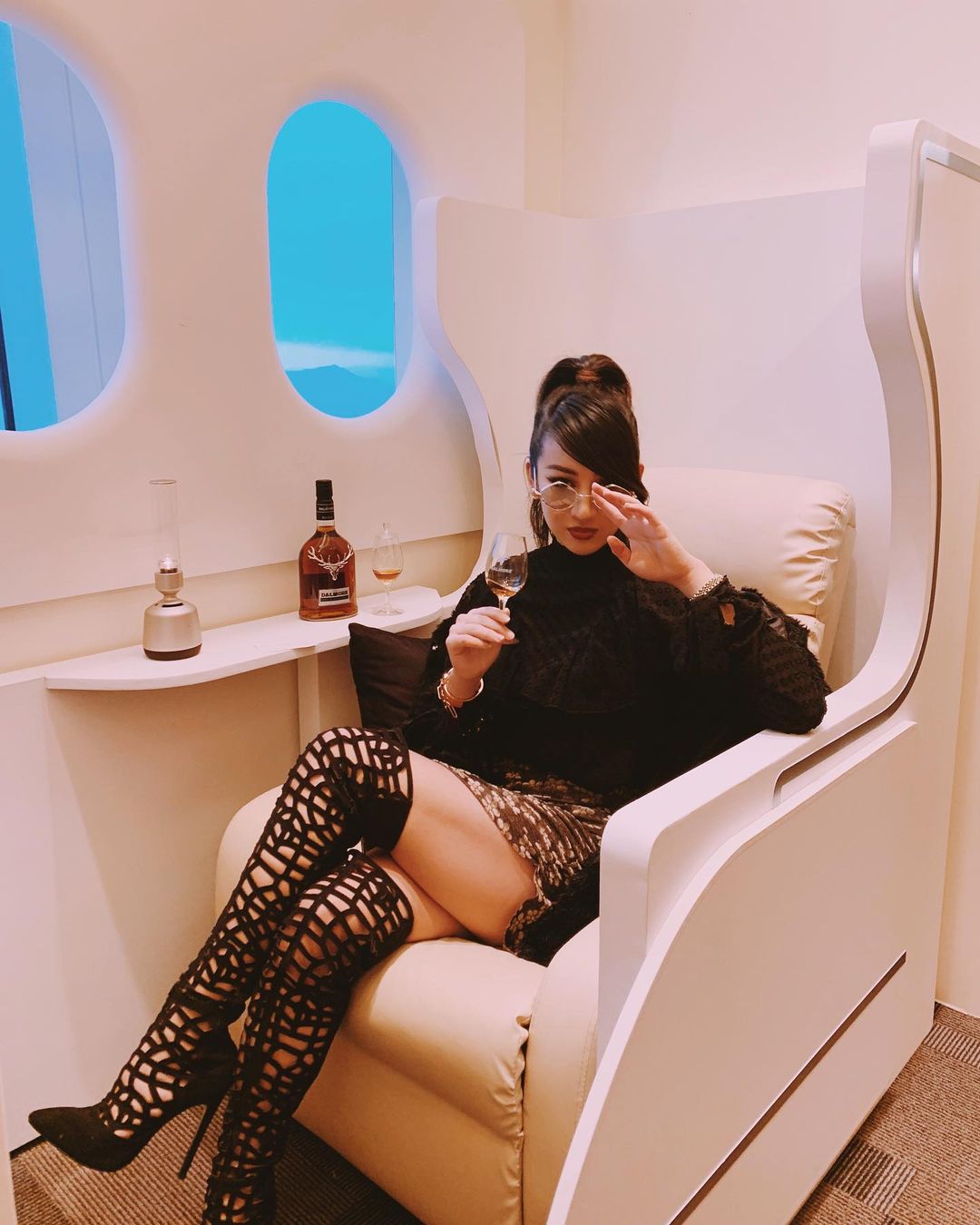 "Sometimes what you think you want might just be what your peers are doing, and disconnecting every now and then is the key to a balanced life! Actually, all my close friends know this about me—and people that find out about this thing that I do are usually shocked. And that secret is that I turn off ALL my social media notifications. My phone never gets notifications except for daily motivation quotes and calls through my cellphone. I would post something online and once I do that's it, this way I am (trying) to live in the moment and not get distracted by my phone buzzing. I usually tell my friends to do the same when they ask me 'How do you manage your time?' But as easy as it sounds to 'turn off all your notifications' many people actually won't do it, but I can assure you that [most] of the time we waste on-screen time is actually checking notifications, too, and that accumulates.
"Imagine if you just stop checking your notifications and you are in control of when to check messages/emails/comments and you just do that once or twice a day, setting this kind of routine really maximizes your productivity to do other things."
Tell us more about your experience with IMPCT. How do you think this has affected your perspective as an entrepreneur?
"I did not travel with IMPCT but I was in charge of developing their first-ever campaign. IMPCT's main message is EDUCATION and that is something I'm really passionate about and to be able to bring creativity and gamify the way you approach raising awareness with such a strong message that you believe in, with such a fun team was such an honor and a blast! I would want to head towards a direction where I could take on different roles and that kind of 'impact' in the future, where I could use my platform to support other causes and by platform I don't just mean the numbers, but really the opportunities that we—Gen Zs and Millennials—have, just by being part of the era of social media. I guess these projects are the ones that really help me understand my relationship with social media."
ADVERTISEMENT - CONTINUE READING BELOW
Do you have any advice for young Filipino fashion creators? Could you share three tips?
"Hmm, go to the children's and men's section! There's lots of good finds. Many times I get complimented with a shirt or something and it's usually when I'm wearing a top I got from the men's section or the children's section. As for the creative side, don't be afraid to experiment. You don't need to find a particular 'look' or style that defines you. Trends will come and go so it's ok to not have the 'it bag' that everyone is carrying. Most importantly, don't think too much or try to predict the outcome after sharing your work. I feel like many creatives are afraid of presenting their work because they want their outcomes to always be positive but not everyone will agree with you and that's alright. We learn mostly from thoughts that are different to ours and we should feel lucky that we live in this age where whatever we create can be seen by so many and that's a good thing—another benefit of social media! Whatever you present to the world is representative of YOU at that moment in time so don't aim for perfection, aim for completing your creation and taking the leap of presenting it to the world."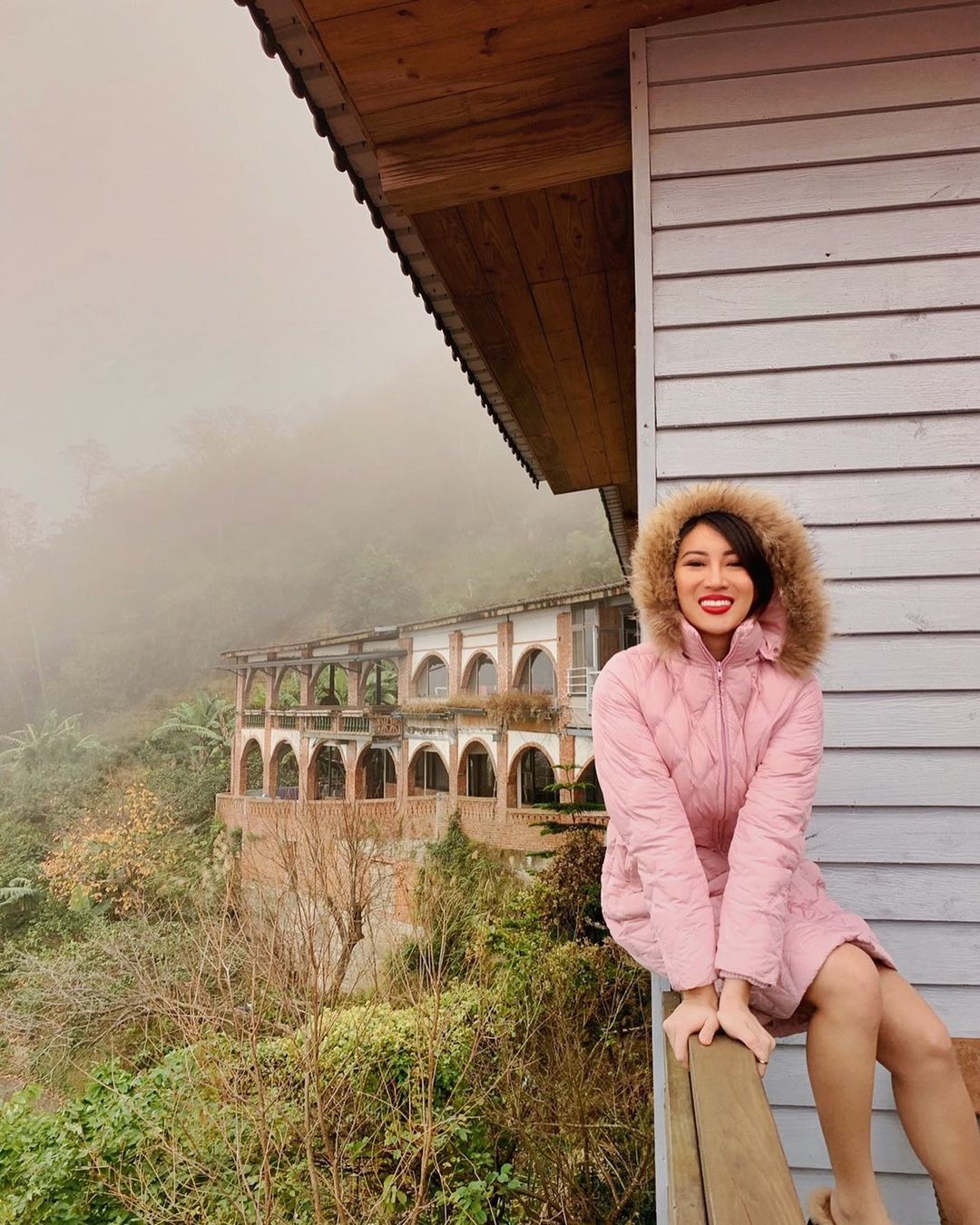 It's everyone's dream to be successful in their chosen career path(s). We all know what it's like to start from scratch, and we all share in the daydream of one day getting to passionately live your life. It's no secret it's one of the most challenging yet satisfying experiences one could possibly have. Luckily for us, we have Ann as proof that it's never impossible or too early to start building the life your dreams.
We wish you all the best in your endeavors, Ann!
Preview is now on Quento! Click here to download the app for iOS and Android and enjoy more articles and videos from Preview and your favorite websites!
Related Stories from Preview.ph



Hey, Preview readers! Follow us on Facebook, Instagram, YouTube, Tiktok, and Twitter to stay up to speed on all things trendy and creative. We'll curate the most stylish feed for you!