Complementing Angelique Manto's minimalist wardrobe is her wide collection of designer bags. With their clean lines, high-quality craftsmanship, and timeless appeal, these arm candies serve as the perfect companion to elevate one's OOTD.
See which pieces we spotted on the fashion influencer and how much they cost, below!
Angelique Manto's Designer Bags and How Much They Cost
1. BOTTEGA VENETA Mini Jodie
One of Angelique's designer favorites, the Bottega Veneta Mini Jodie in Fondant, has become an essential part of her signature style. That bag is a modern creation by the renowned Italian fashion house that pays homage to actress Jodie Foster. This chic arm candy quickly gained it-bag status for its modern design and artfully languid shape. We just adore how it effortlessly adds a touch of sophistication to her outfits, making it a must-have for any fashion-forward minimalist.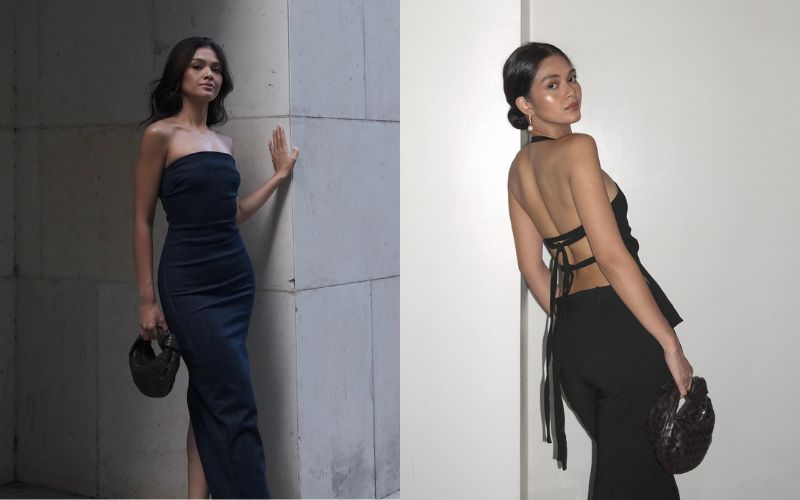 ADVERTISEMENT - CONTINUE READING BELOW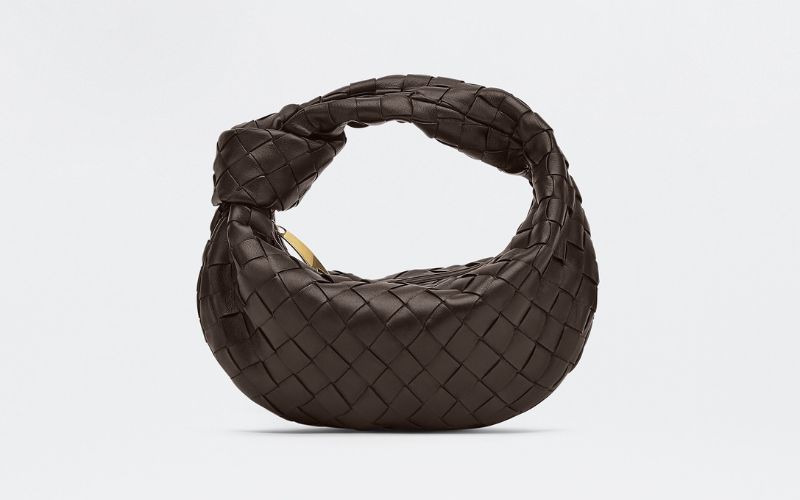 Mini Jodie Bag in Fondant, USD 2650 (approximately P144,761), BOTTEGA VENETA, bottegaveneta.com
2. DIOR Saddle Bag
Opting for a minimalist approach, Angelique chose the Dior Saddle Bag in white leather, deviating from the iconic blue Dior Oblique embroidery. The signature style's elegant and clean design perfectly complements her streamlined looks, offering a versatile accessory that seamlessly transitions from day to night.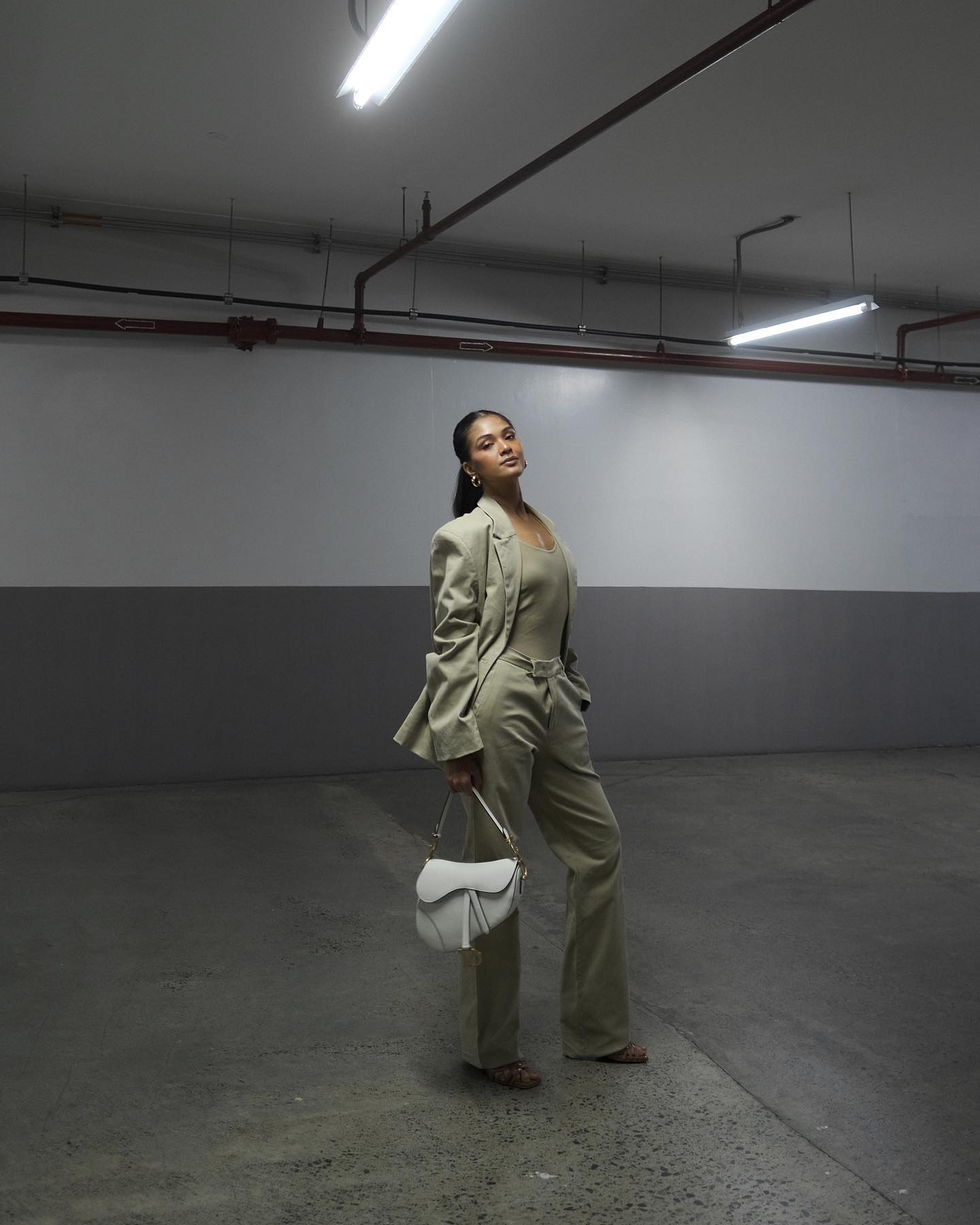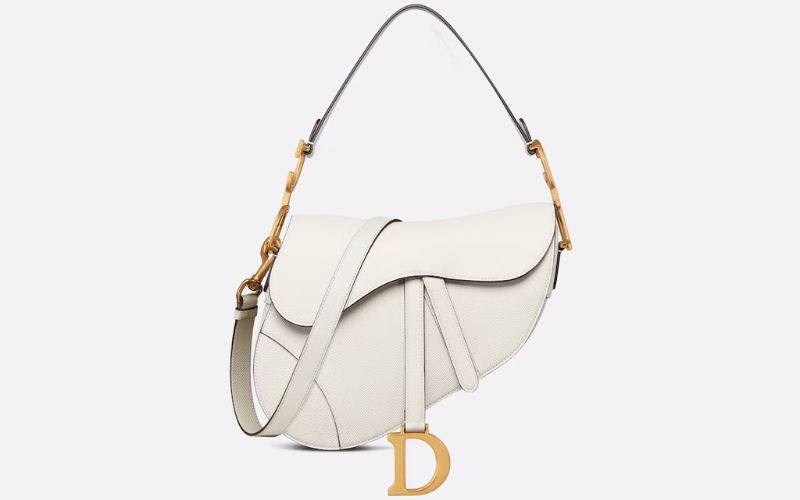 ADVERTISEMENT - CONTINUE READING BELOW
Saddle Bag with Strap, $4200 (approximately P234,555.30), DIOR, dior.com
3. GUCCI Jackie
A classic among classics, the Gucci Jackie bag boasts a sleek, half-moon shape and refined piston hardware. This emblematic handbag showcases minimalism at its finest, exuding timeless appeal and lending an effortlessly chic touch to any ensemble.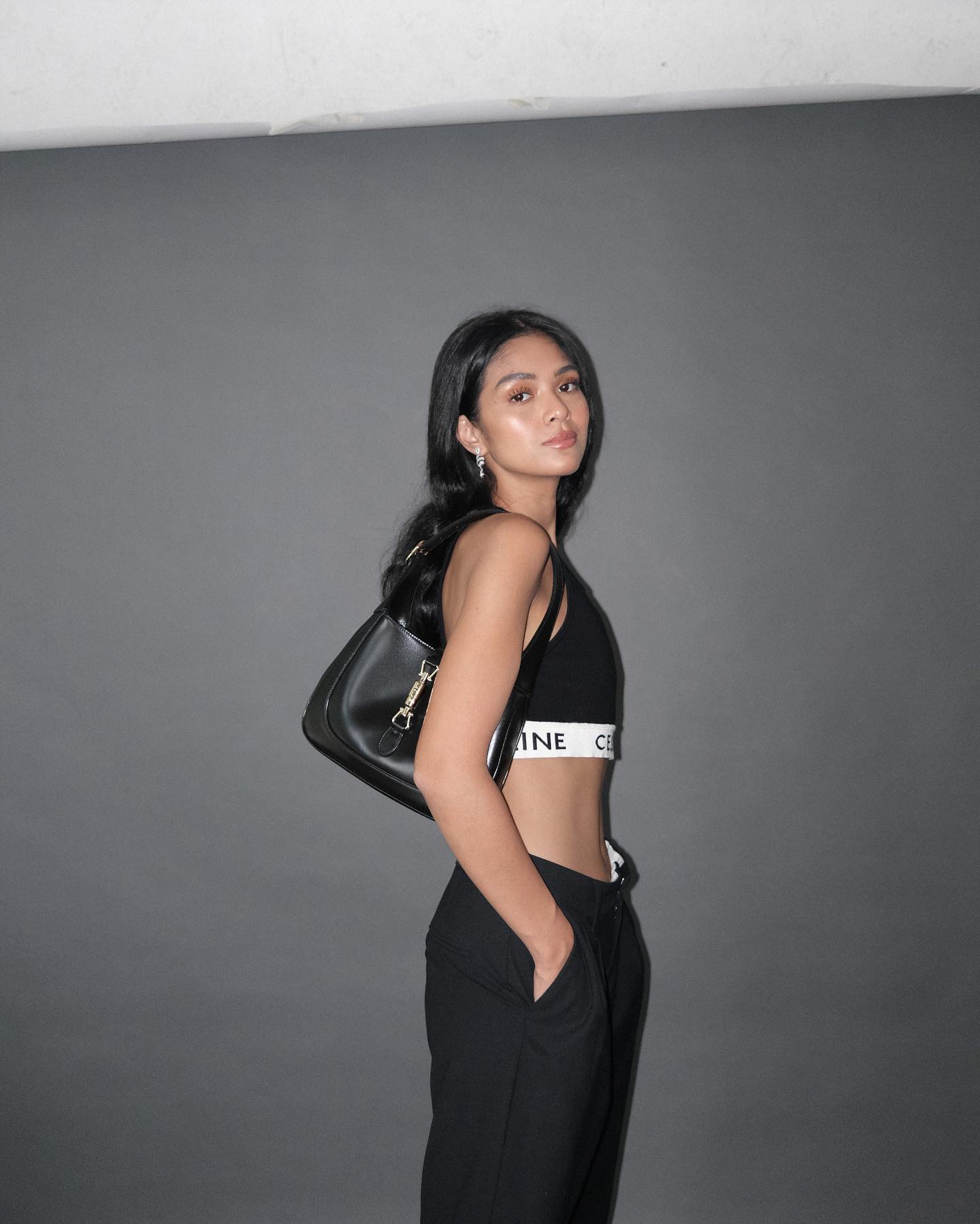 ADVERTISEMENT - CONTINUE READING BELOW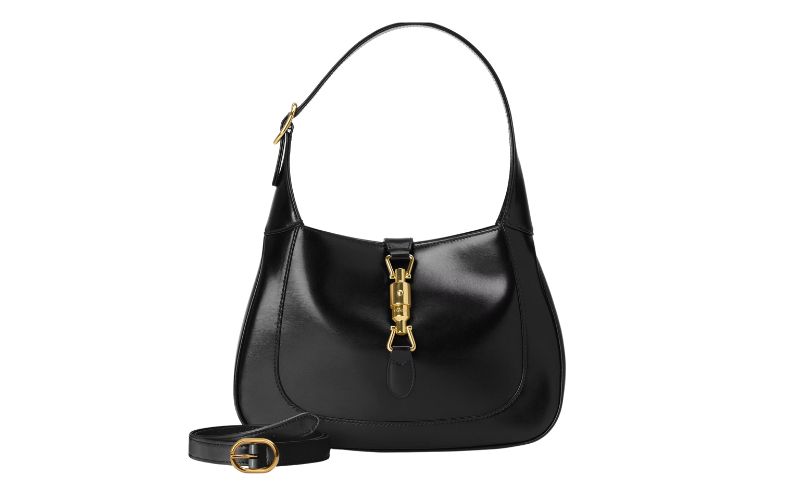 Jackie 1961 Small Shoulder Bag, $2950 (approximately P164,732.43), GUCCI, gucci.com
4. LOEWE Puzzle Bag
While Angelique is often seen in black and white, she knows the power of neutral tones. Her Loewe Puzzle Bag in Light Caramel beautifully breaks the monochromatic mold. With its distinctive geometric lines and soft grained calfskin, this mini version of the Puzzle bag exemplifies the perfect blend of artistic craftsmanship and minimalist allure.
ADVERTISEMENT - CONTINUE READING BELOW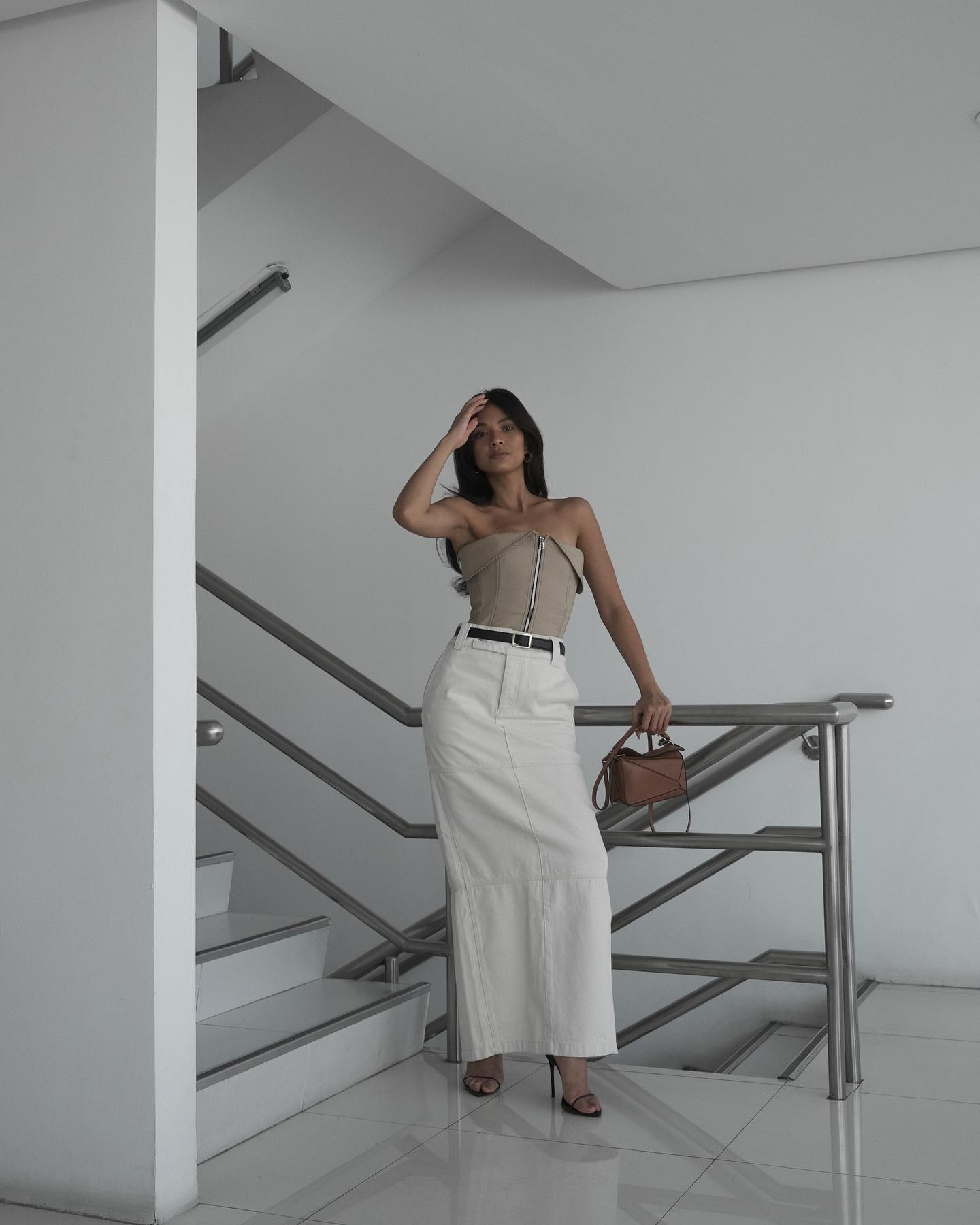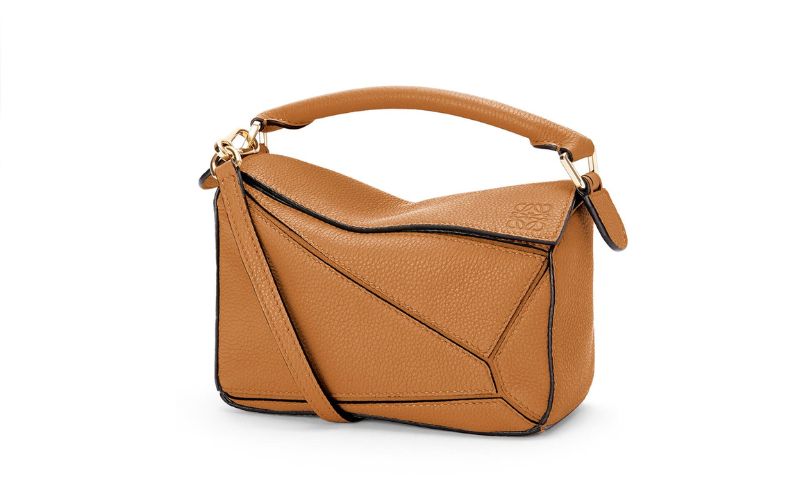 ADVERTISEMENT - CONTINUE READING BELOW
Mini Puzzle Bag in Light Caramel, P139,100, LOEWE, loewe.com
5. ORIAS ESSENTIALS Roller Bag
Featuring a modern cylindrical shape and adorned with the traditional solihiya weave, this chic accessory seamlessly blends contemporary design with Filipino heritage. The Roller bag serves as a statement piece, expressing Angelique's love for unique yet minimalist designs.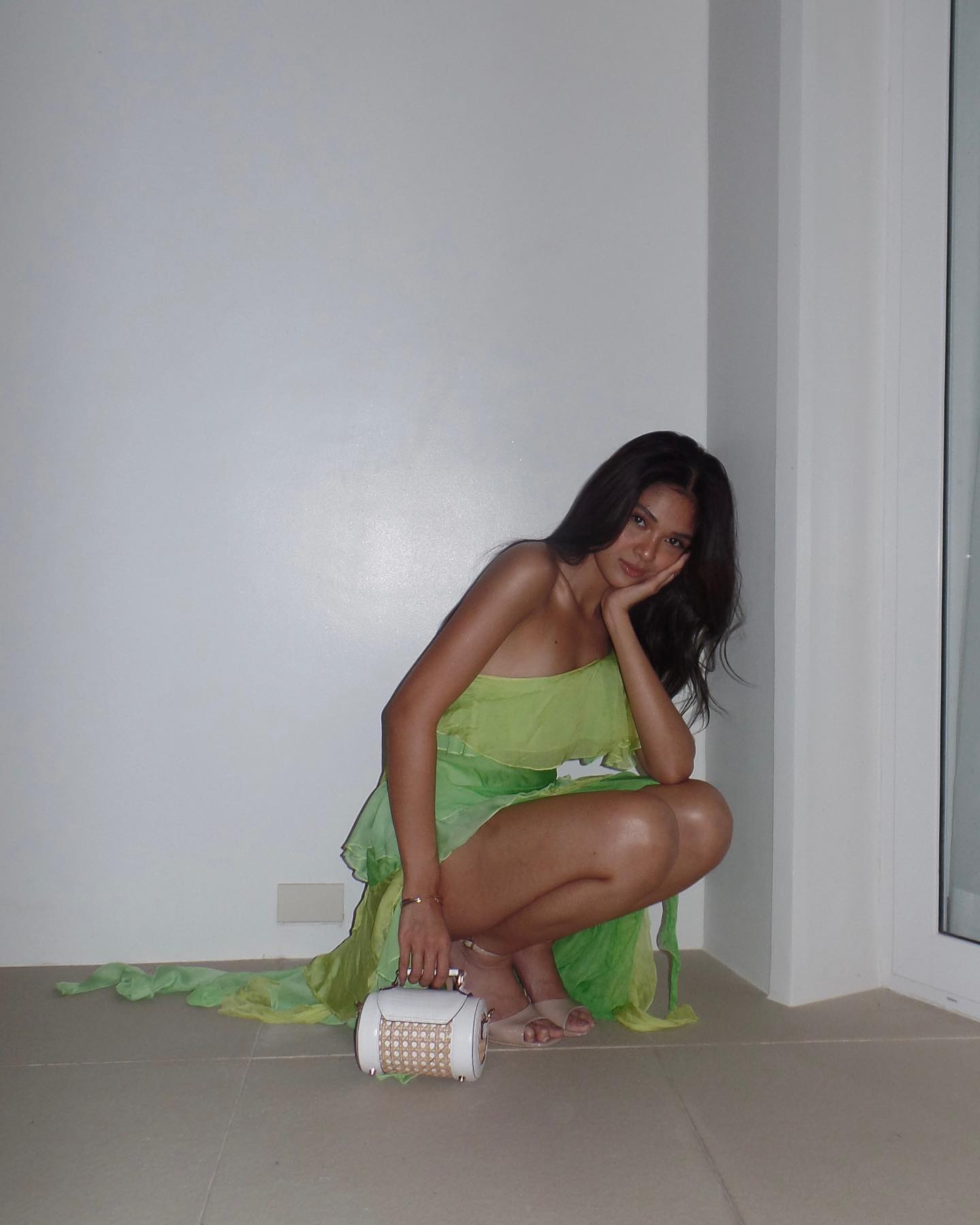 ADVERTISEMENT - CONTINUE READING BELOW