No doubt about it: Andrea Brillantes is always a name to watch out for. Whether it's her childhood-honed acting chops from Goin' Bulilit to Kadenang Ginto, or her budding status as a style maven, the Preview 50 Most Influential Artist awardee Andrea—or Blythe, as she's fondly referred to—always has a space in both fans' and onlookers' radar.
ADVERTISEMENT - CONTINUE READING BELOW
Of course, she doesn't walk alone. On the sartorial side of her loyal Team Blythe, she has stylist to the stars Eldzs Mejia, whose career has spanned almost 15 years. After a stint as a fashion editor and creative director in a publication, the creative shifted into the celebrity scene, racking up an impressible client list, including Catriona Gray, Pia Wurtzbach, Kelsey Merritt, Nadine Lustre, and yes, Andrea herself!
With a working relationship of five years and counting, Eldzs is a staple in Andrea's glamour posse. And with her star continuously on the rise, we're curious—what it's like styling this Gen Z icon? Read on to find out.
Celebrity Stylist Eldzs Mejia On What It's Like Working with Andrea Brillantes
Describe the first time you met Andrea.
"The first time I worked with Andrea, or Blythe as we call her, was back in 2017 for a magazine cover shoot. She was only 14 years old at the time and I remember how impressed I was with her the moment she stepped in front of the camera. She was alongside some of her generation's biggest stars, and while she was the youngest, it was undeniable that there was something truly special about her. I was so happy with how the photos turned out."
How did you end up working together?
"About a few months later, I had a project with a local clothing brand endorsed by Andrea. I had just taken a break from the magazine industry and was tapped to be the stylist and creative director for the shoot. I was able to work a bit more closely with Andrea this time. When the campaign came out, I got a call from Andrea's team that they were looking to have me style Andrea for an upcoming project, and from there, we just kept working together."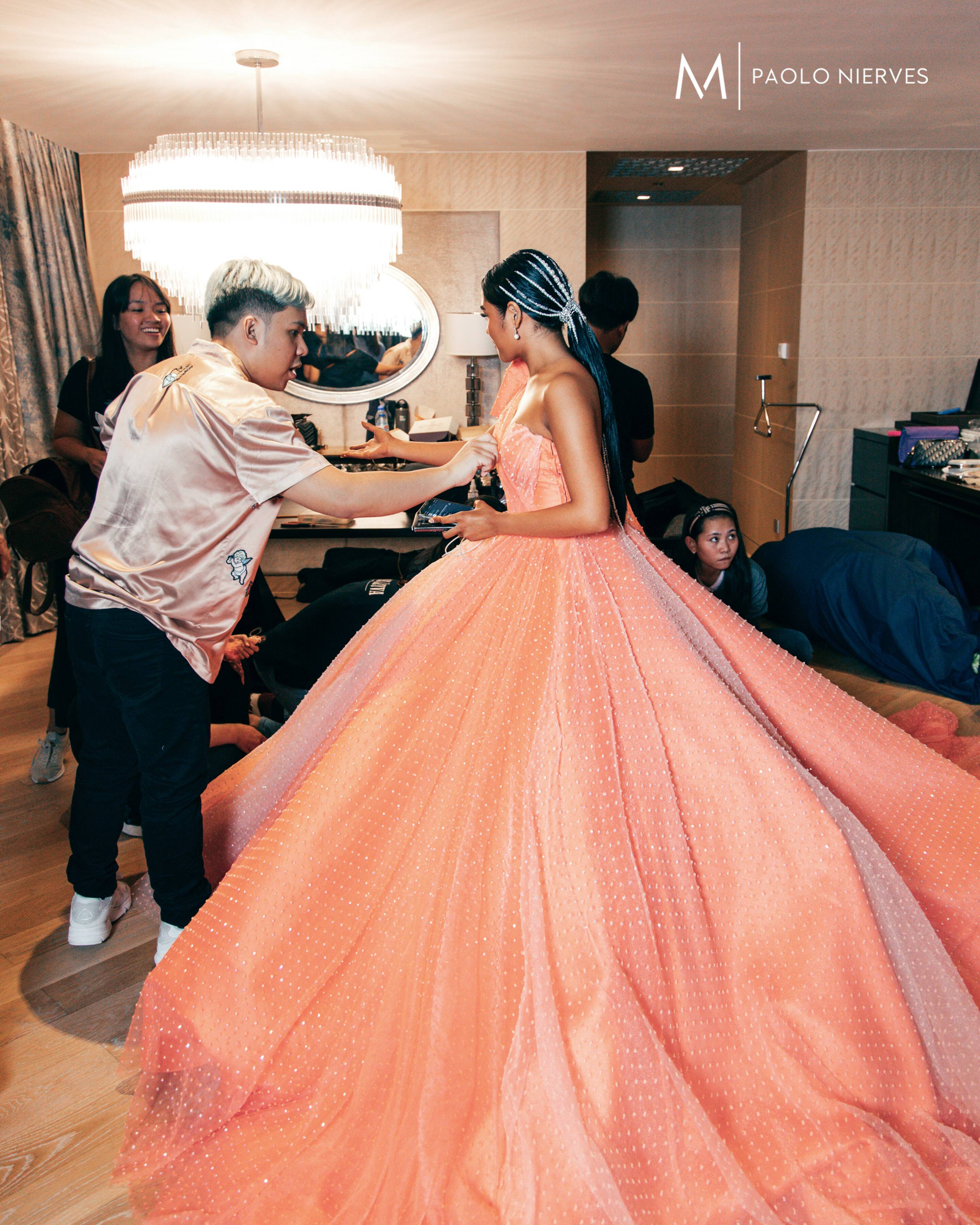 ADVERTISEMENT - CONTINUE READING BELOW
How long have you been working together since?
"We've been working together for more than five years now, but honestly, it [still] feels like yesterday."
How would you describe Andrea as a client?
"I think I came at a pretty pivotal moment in Andrea's career and really saw her blossom from a girl to a woman. I think, for any teenager, those years are quite important because they're steadily getting to know themselves more, and a way for them to tell the world who they are is through their personal style.
ADVERTISEMENT - CONTINUE READING BELOW
"It's been a constant collaborative process working with Andrea. She's very fixed on what she likes but likes to experiment every so often. She's very aware of different eras and current trends. As with any teenager, she likes playing dress-up and she's very game to try new things and step out of her comfort zone every now and then. I think that's a sign of how comfortable she is with herself. I think, most of all, the moment Andrea dons an outfit, she will embody and sell the look."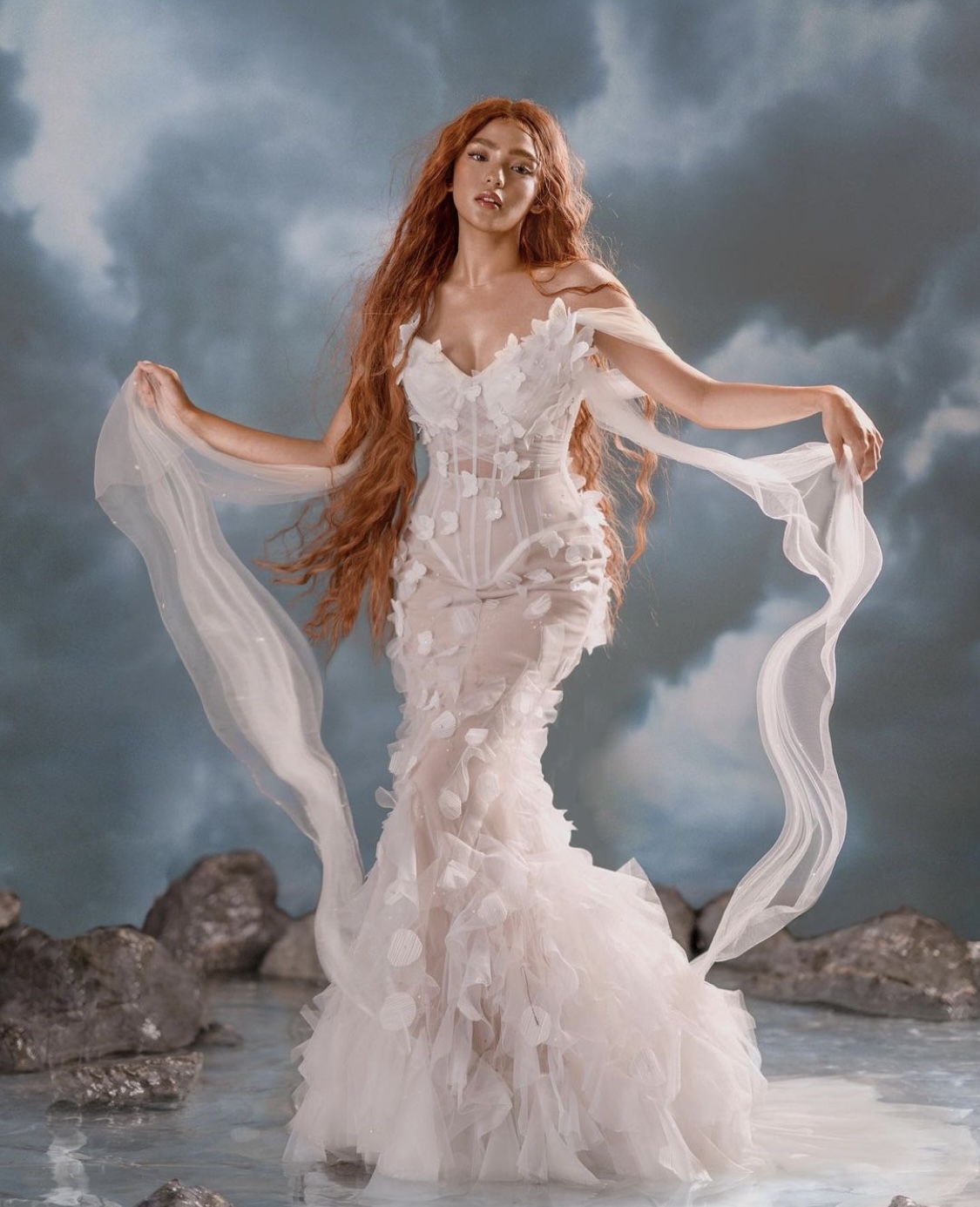 ADVERTISEMENT - CONTINUE READING BELOW
How has working with Andrea impacted your career as a fashion stylist?
"I'd like to believe that working closely with Andrea really ricocheted my career in celebrity and personal styling. I came from a magazine background, and while I was already styling covers and editorials, it was a different ballpark when I decided to focus on celebrity styling. I had to start from scratch and really relearn so many things, from how this new industry works and how to deal and communicate with people. In a way, I think we both grew together at the same time and I'll always be proud and thankful to be beside Andrea."
ADVERTISEMENT - CONTINUE READING BELOW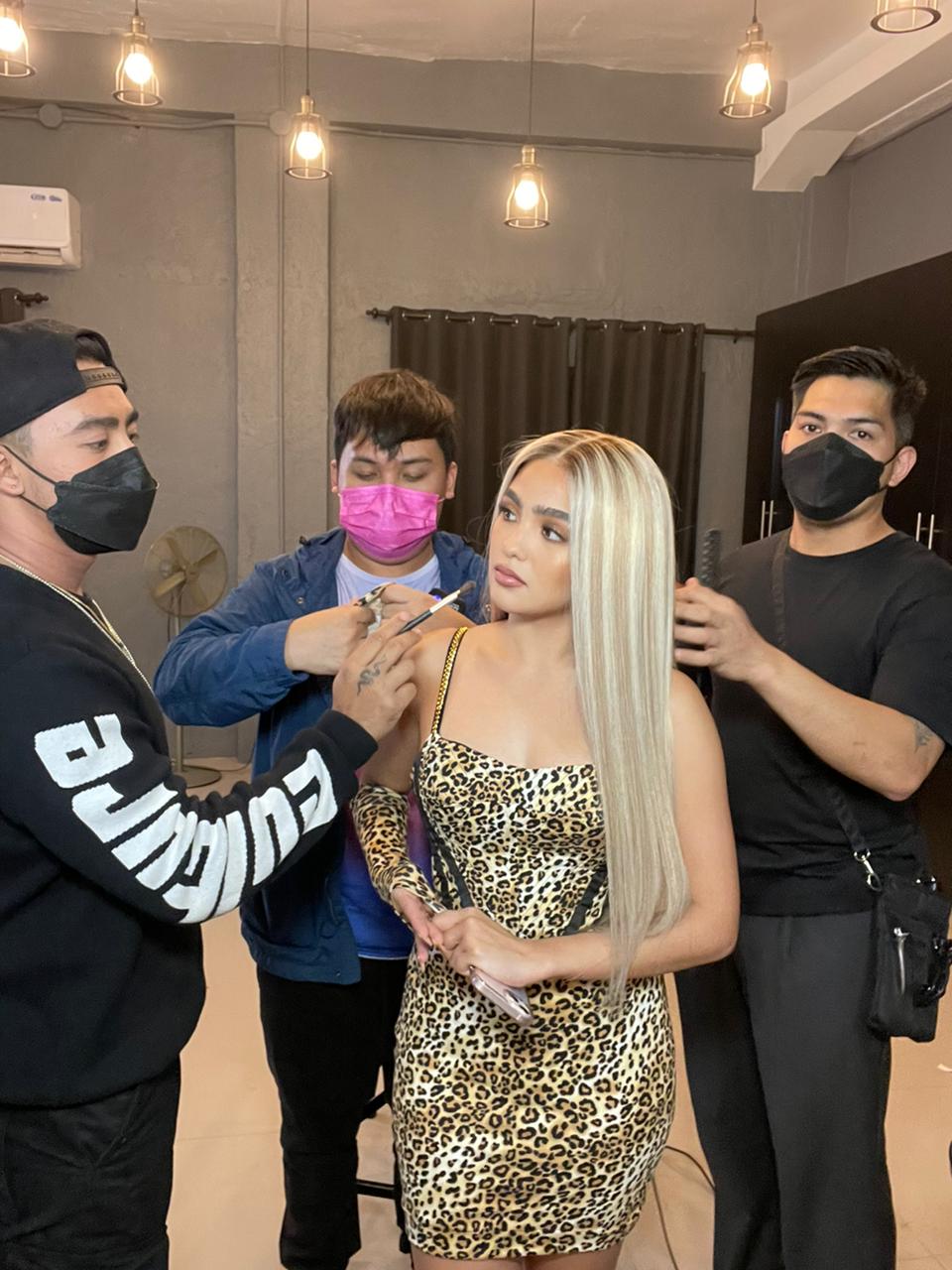 As her fashion stylist, what can you say about her personal style/aesthetic?
"The first couple of times I worked with Andrea, I already knew she had a pretty good idea of what she likes and dislikes when it comes to fashion and her personal style. She's quite a chameleon in the sense that some days she likes to dress super feminine, while on other days, she'll go for something a little more tomboy-ish.
ADVERTISEMENT - CONTINUE READING BELOW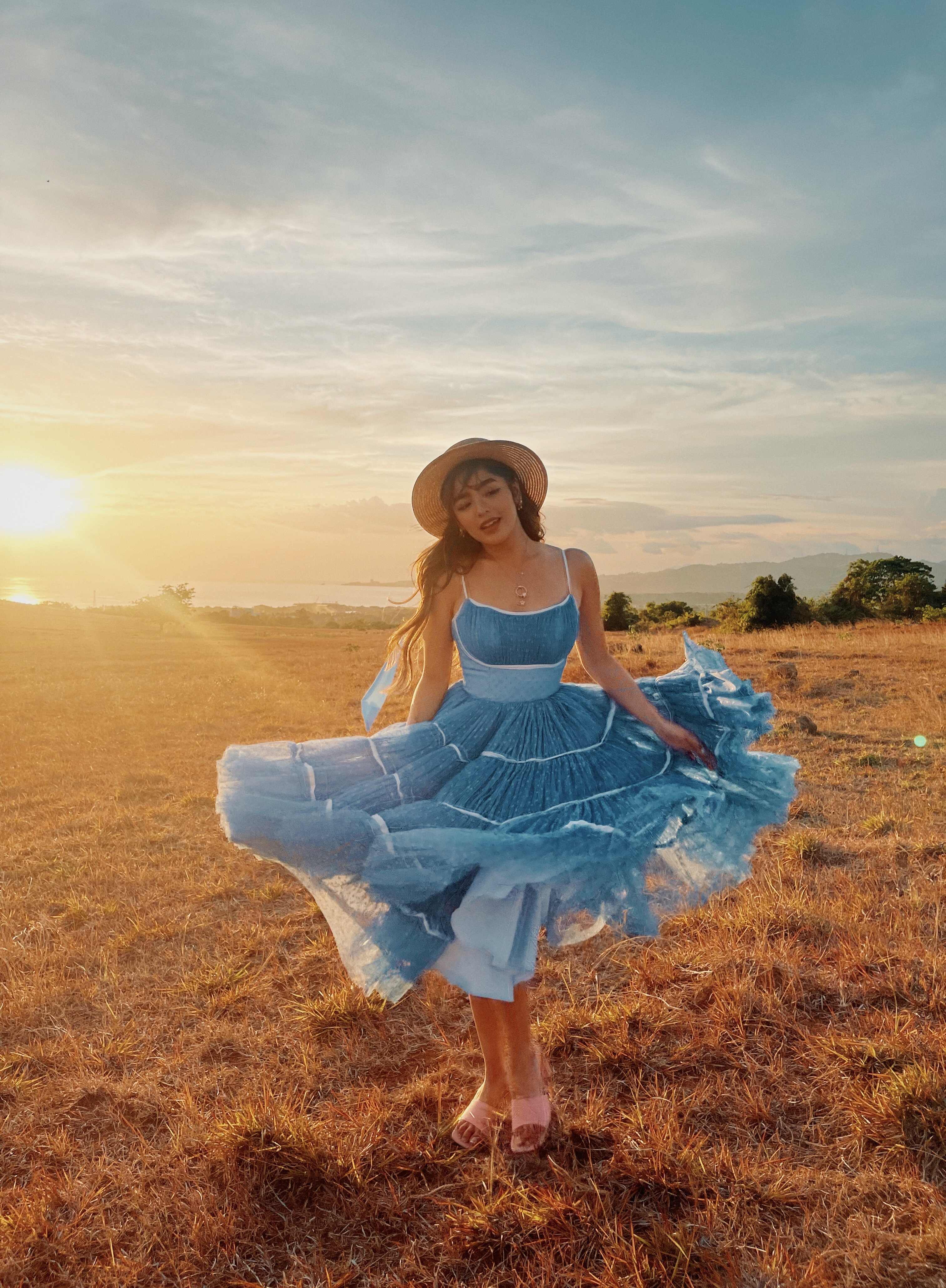 "What's undeniable though is she has an innate affinity for styles from the past. She likes referencing old Hollywood, rock 'n' roll music, and vintage fashion. I think this especially is evident in her bedroom's interiors where she has '50s elements. But we make sure that there will always be a subtle modern twist to her looks. It's great to look at the past for inspiration, but we always balance that out by looking at what's also currently trending just so her looks are contemporary and relevant to the times."
ADVERTISEMENT - CONTINUE READING BELOW
Has your personal relationship developed since you first met? How would you describe Andrea as a friend?
"When we started working together, we kept it very professional. I think despite what everyone sees on social media, Andrea and I are quite shy. We both spent a good time just really becoming comfortable with and getting to know each other well. I think it was just during the pandemic when our relationship grew closer. Now, in between fittings and changing outfits during shoots, we get to talk about life, love, and so much more. It's amazing to watch her mature not just in her personal style but also in how she thinks and speaks. But in spite of this, I will always treat her as my baby girl."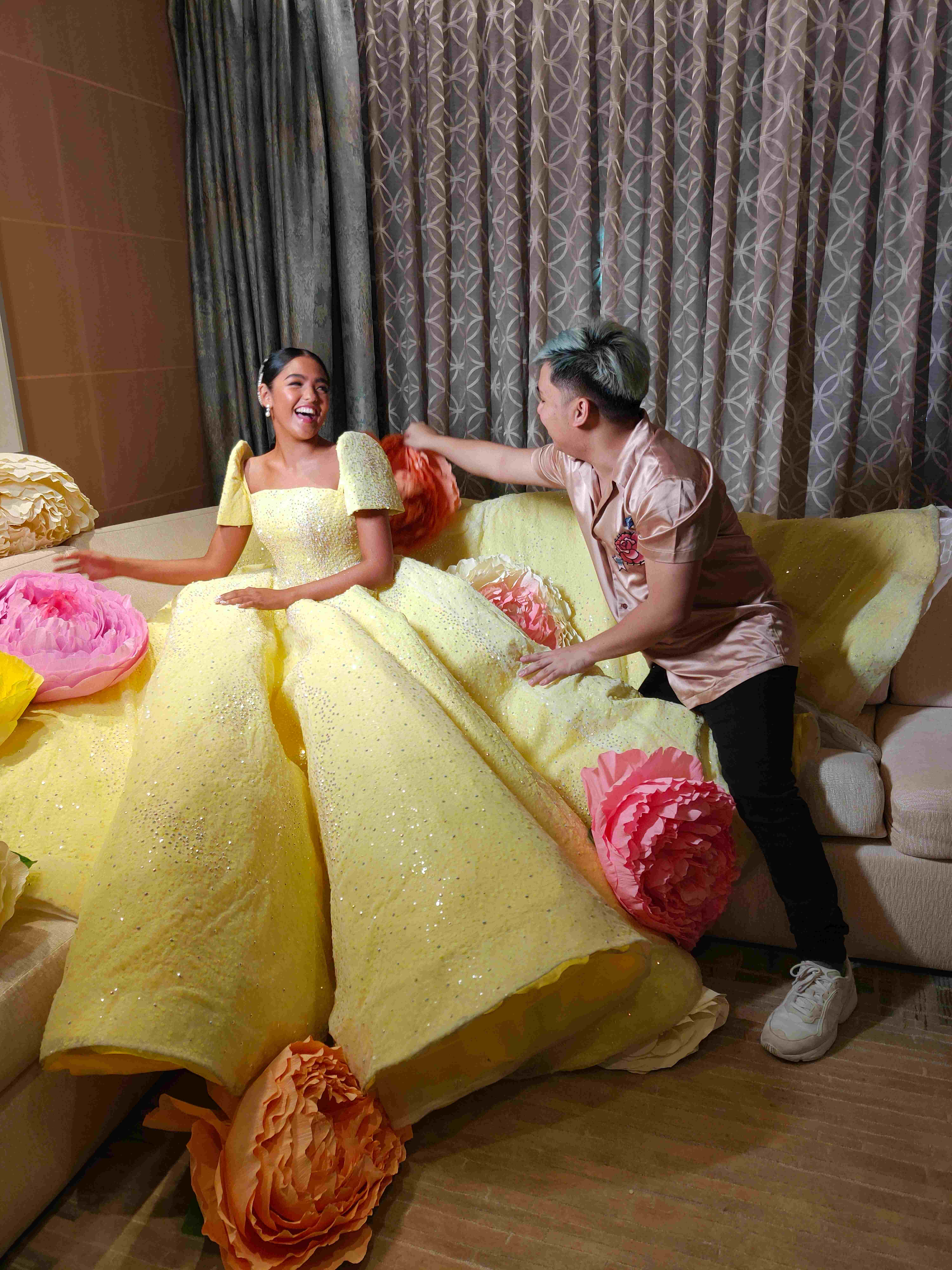 ADVERTISEMENT - CONTINUE READING BELOW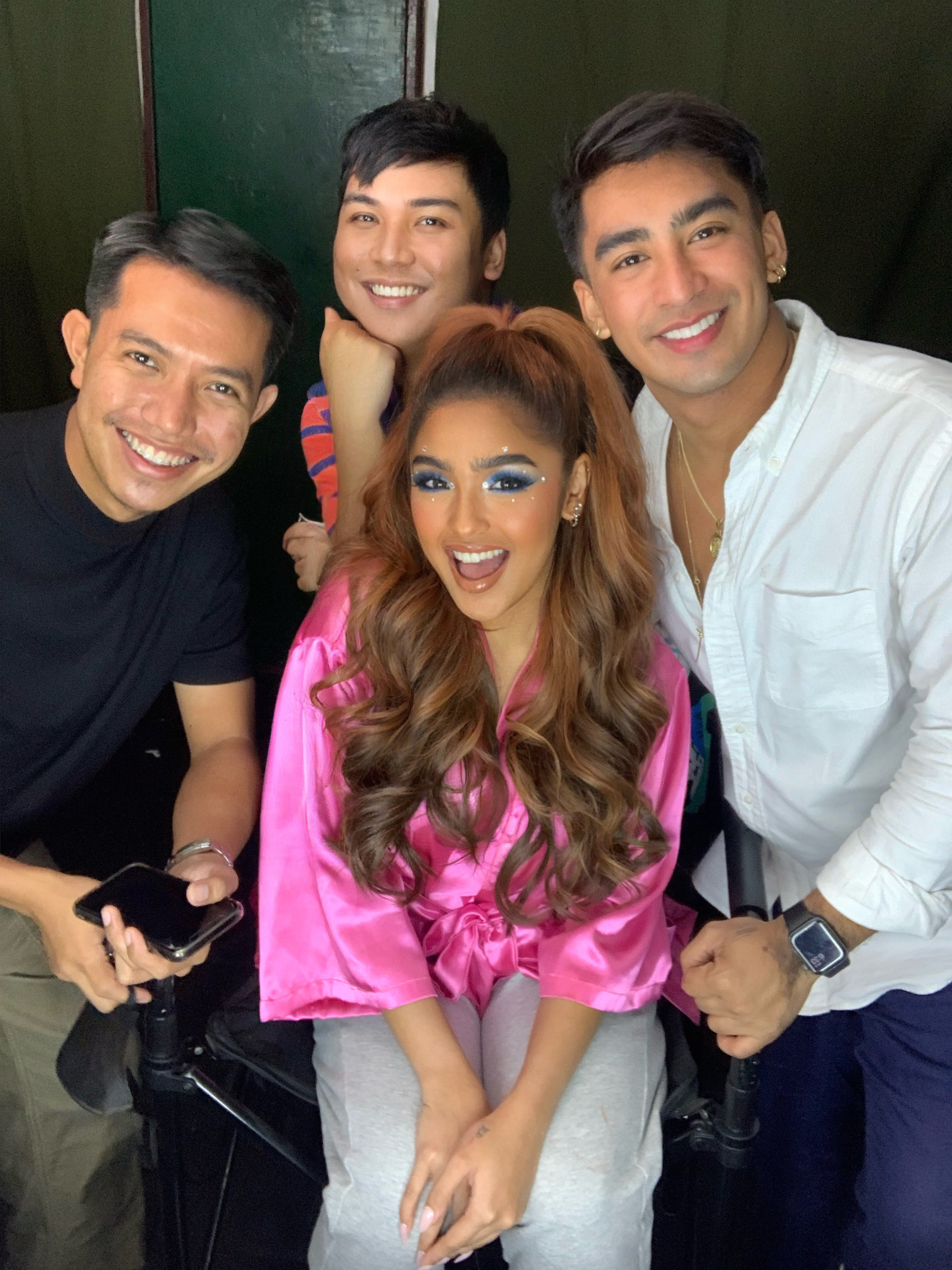 What's your most unforgettable moment working with Andrea?
"In the five or so years we've been working together, I think we've had so many unforgettable fashion moments. One would be Michael Leyva's bridal couture fashion show last year. As we were dressing her up, Andrea started tearing up as she recounted how she used to just dream about what it would be like to walk the runway. I think all of us in the room just started crying because that was a testament that dreams really do come true.
ADVERTISEMENT - CONTINUE READING BELOW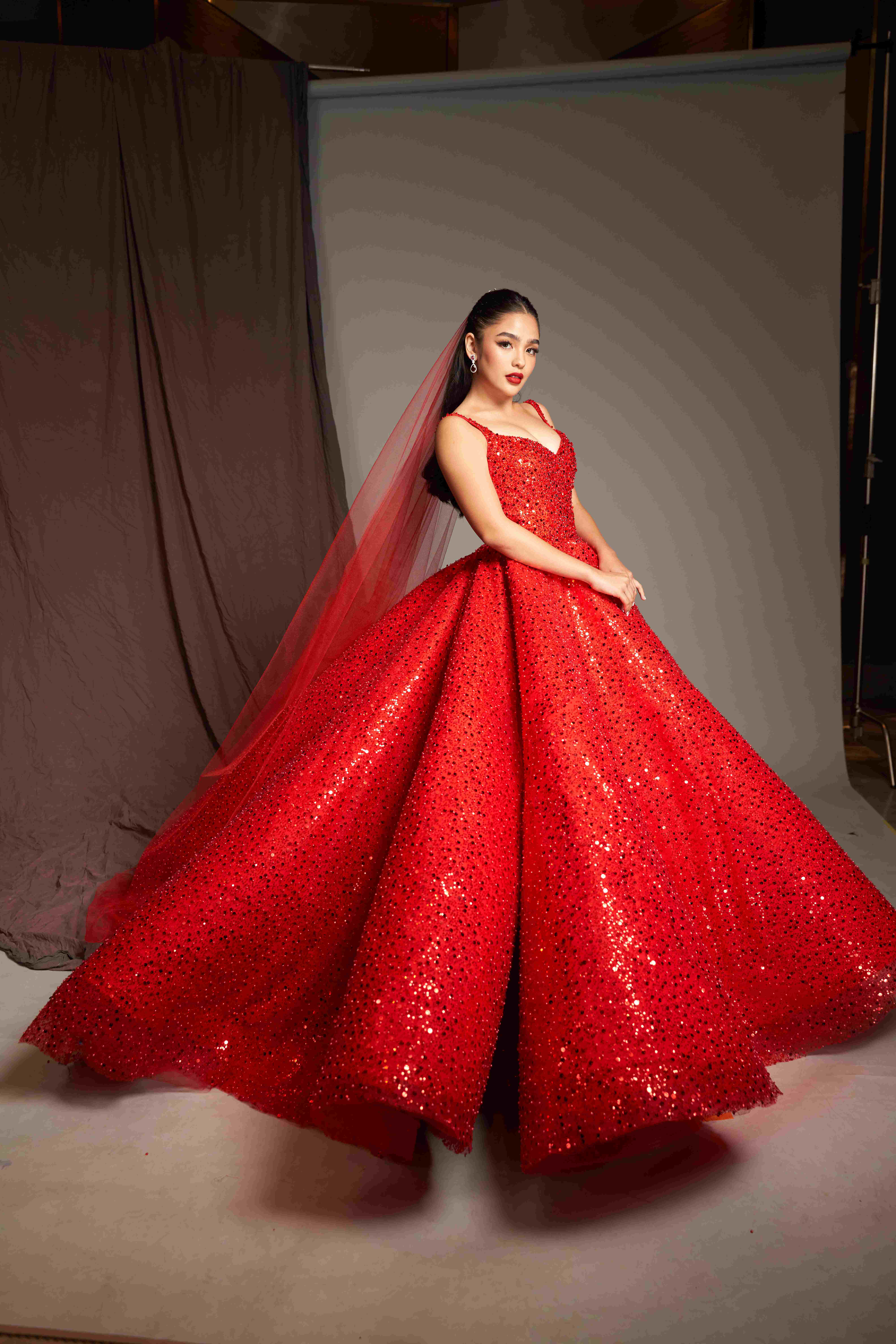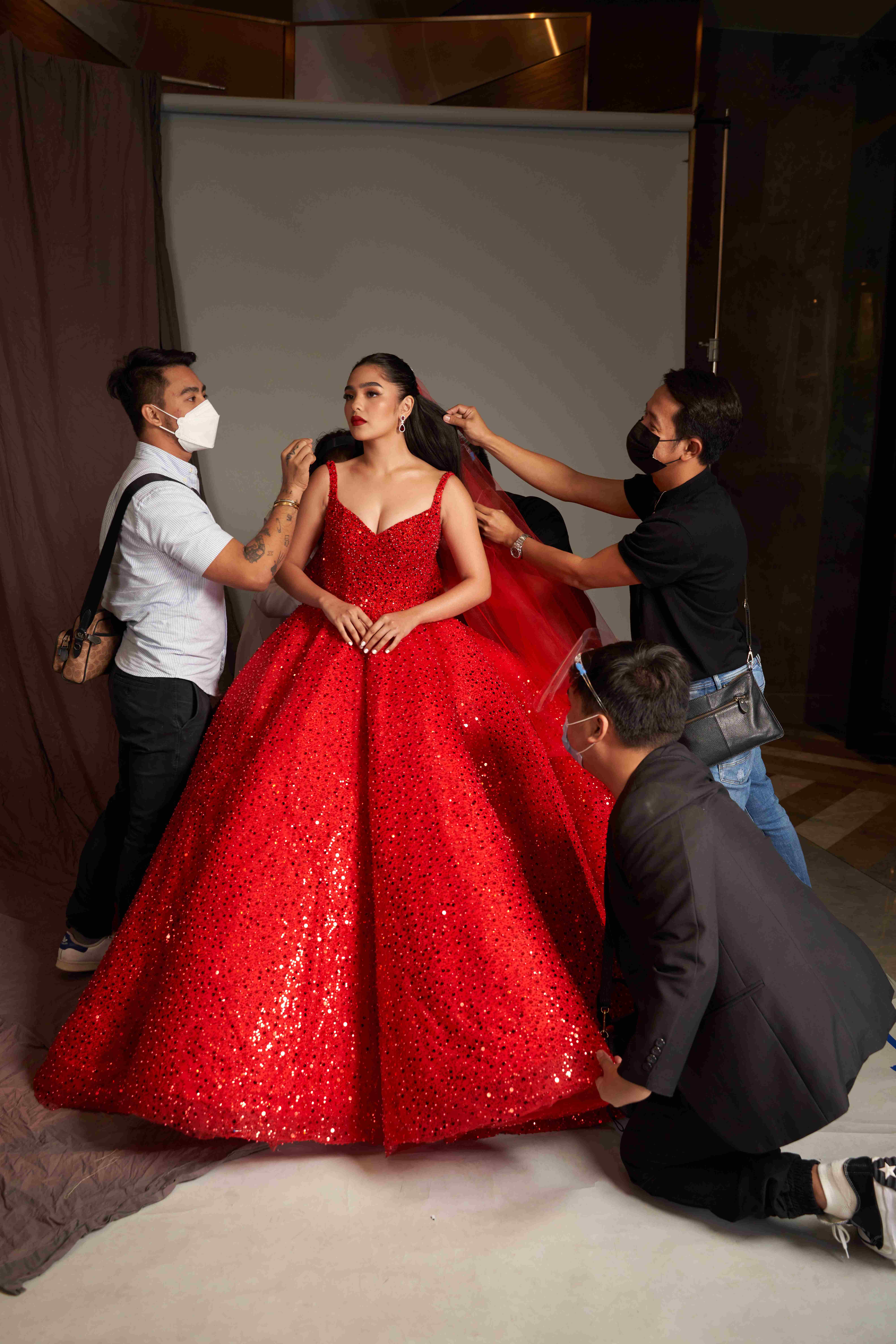 ADVERTISEMENT - CONTINUE READING BELOW
"Another would be her first solo campaign shoot with H&M, it was definitely one of our biggest achievements as stylist and muse.
"There are also a couple of really memorable looks we did for her live performances and some may be familiar with an outfit she's wearing for a certain viral TikTok dance that everyone did last year [laughs]. I'm really grateful that I got to experience so many things with her and I believe we have yet to make our most unforgettable fashion moment, so stay tuned!"
ADVERTISEMENT - CONTINUE READING BELOW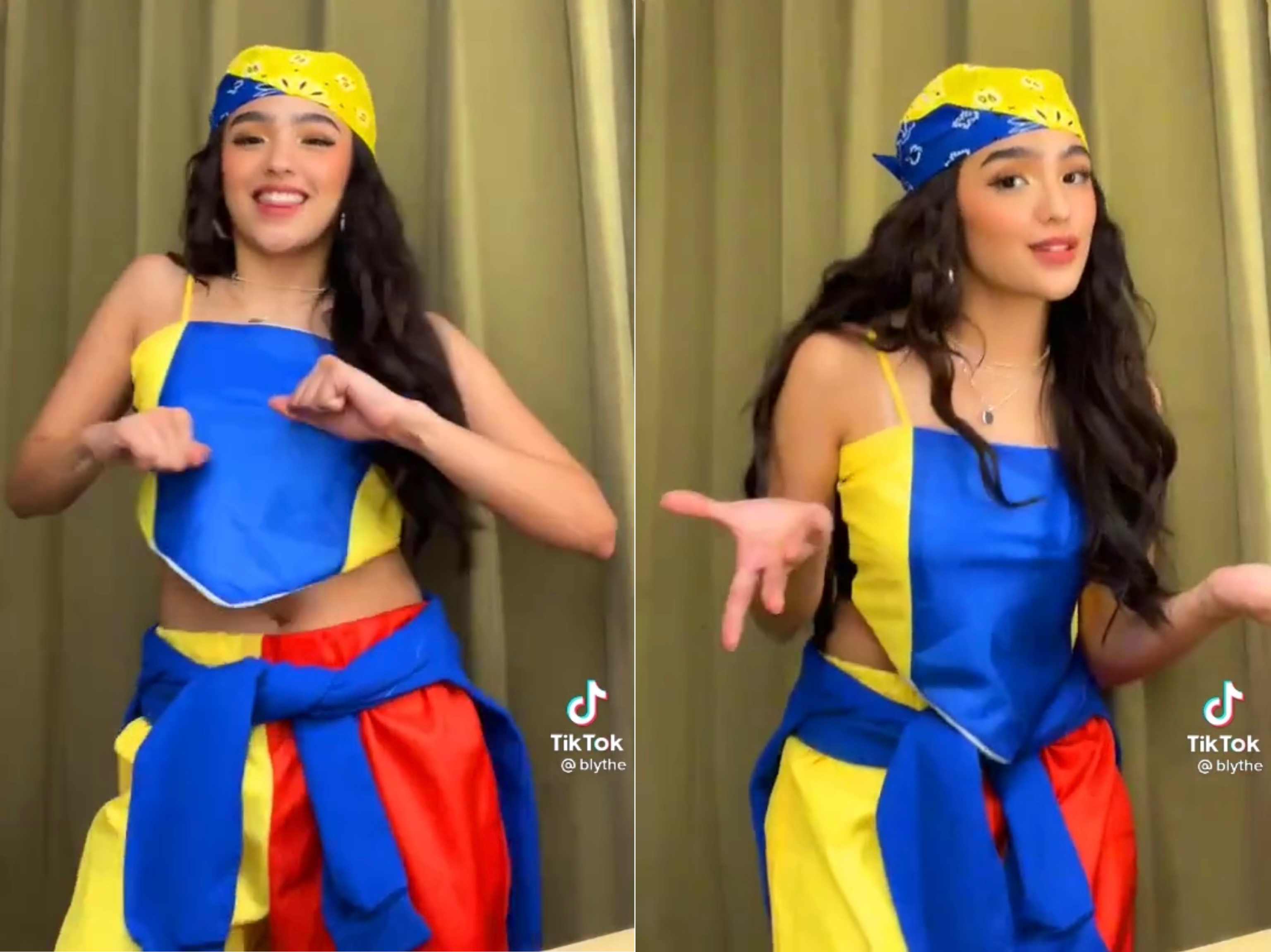 Tell us something interesting about Andrea that her fans don't know.
"Not everyone knows and realizes this, but Blythe is really smart and mature for her age. She always describes herself as an old soul and I agree. I think being in the showbiz industry for quite some time has really allowed her to develop a certain level of strength and maturity that not every person her age has. Blythe is also super creative and her mind really works non-stop. She's very forward-thinking and will make sure that her vision comes to life. That's something I really admire about her because that's also how I am with styling."
ADVERTISEMENT - CONTINUE READING BELOW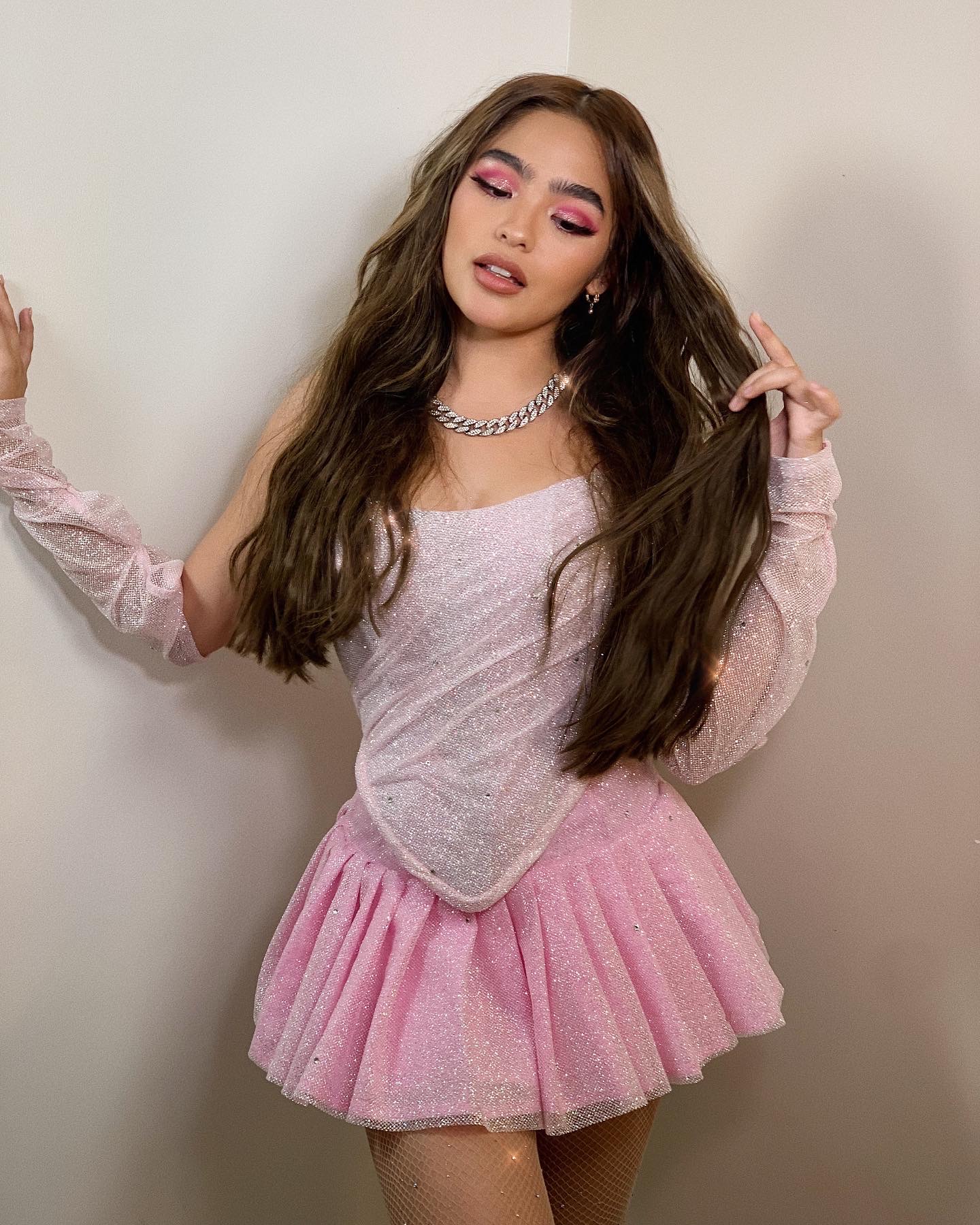 Hey, Preview readers! Follow us on Facebook, Instagram, YouTube, Tiktok, and Twitter to stay up to speed on all things trendy and creative. We'll curate the most stylish feed for you!