For all the low-level anxiety that hums within you because of deadlines, the stress-induced mini heart attacks that are guaranteed to come every time you produce a shoot, and the all-nighters every couple of weeks, we at Preview are rewarded with fun events to attend, whether it be beauty sessions, fashion presentations, boutique openings, press trips abroad and the like. My favorite, however, are the food events that now come so often in food-obsessed Manila. Eating, after all, is my eternal preoccupation. Despite the occupational hazards that come with this (shrinking clothes, expanding cheeks), I can't be swayed from the pleasures of the table, especially when the calories come from a chef whose culinary pedigree reads like a roll call of The World's Best French Chefs.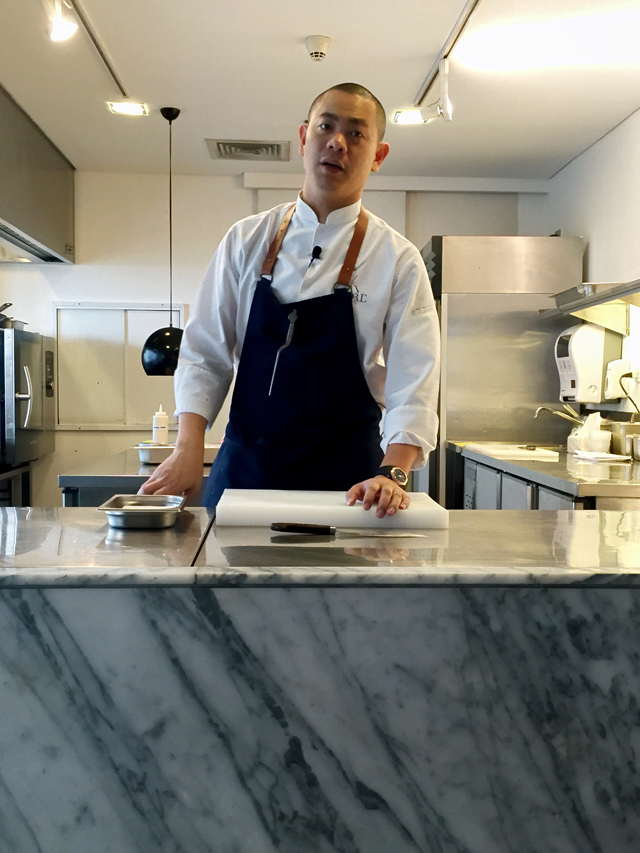 ADVERTISEMENT - CONTINUE READING BELOW
Taiwanese-born, French-trained chef André Chiang was in Manila recently to promote his book, Octaphilosophy. The copper and hunter-green tome is full of recipes and beautiful photographs of the dishes in his eponymous restaurant, Restaurant André in Singapore, which is the 46th best restaurant in the world and the third best in Asia this year, according to arguably the most well-fed pundits in the world. There was a lecture, book signing, cooking demo and an intimate lunch—the exclamation for me, naturally—spread out over two days. I came to the lunch prepared by way of a grisly appetite (just the general state of things) and a crisp, oversized Uniqlo x Lemaire shirtdress (the better to conceal the afternoon's sins; buttoned from the neck to the waist and worn open with black skinnies underneath).
Here's a quick abstract: Chef André builds his tasting menus around his interpretations of eight elements that are near and dear to him—unique, pure, artisan, memory, south, salt, texture and terroir—hence, octaphilosophy. I haven't had the chance to eat in Restaurant André, but I have had his food in Jaan par André, the first place he headlined after his 15-year training in France, so I was very keen to find out how he would be cooking now left to his own devices and without a hotel monolith looming over him.
CONTINUE READING BELOW
Recommended Videos
Here's what my shirtdress did so well to hide: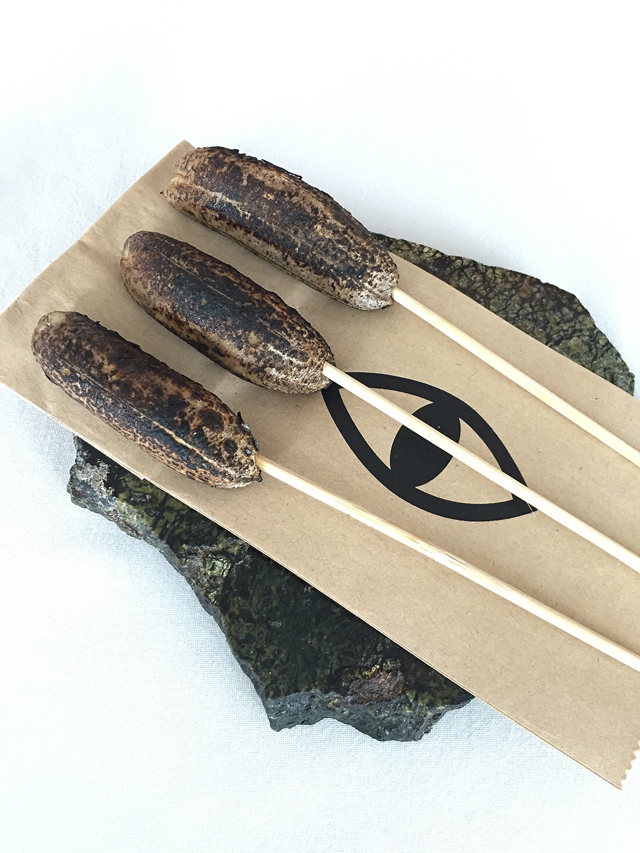 Because Vask hosted the lunch, Chef Chele Gonzalez provided several dishes, including the two amuse-bouches: the poshest Banana Cue you will ever have—señorita bananas stuffed with foie gras; and his riff on Ukoy, below.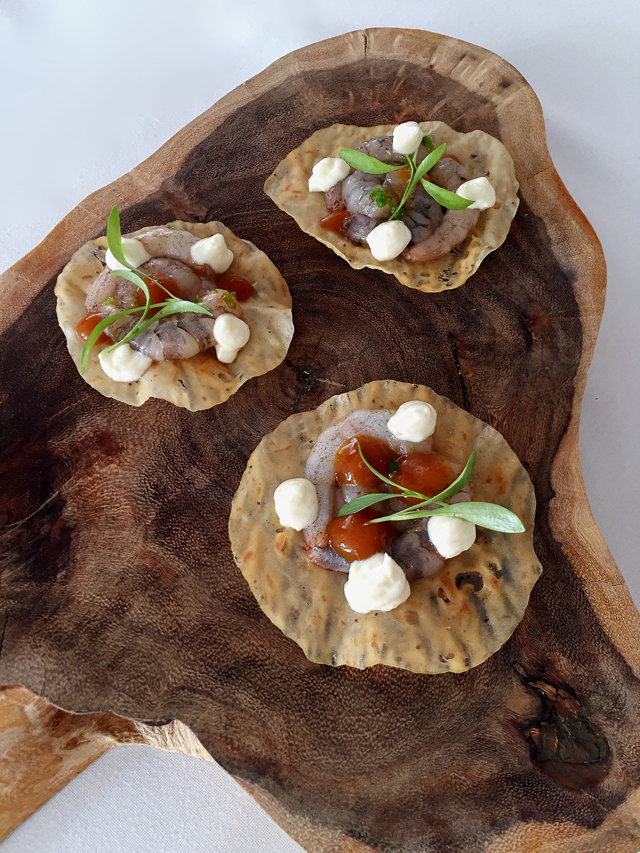 ADVERTISEMENT - CONTINUE READING BELOW
First major dish in and I kind of lost it: A seaweed crisp topped with abalone rolled around more seaweed, glued to the vessel by abalone liver, which is my absolute favorite thing now—buttery, obscenely unctuous, tasting mildly, innocently of the sea.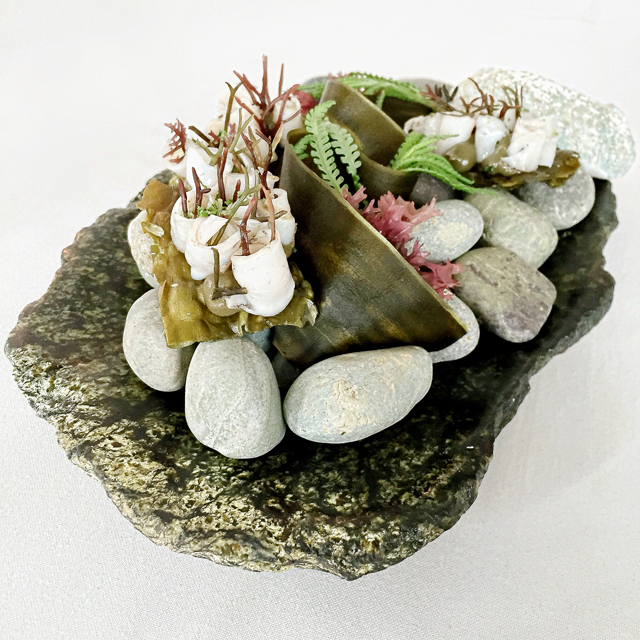 Chele's Tiradito, a crossbreed of the Peruvian dish of the same name and the Filipino kinilaw—yellowfin tuna with pickled arosep (or lato, or sea grapes).
ADVERTISEMENT - CONTINUE READING BELOW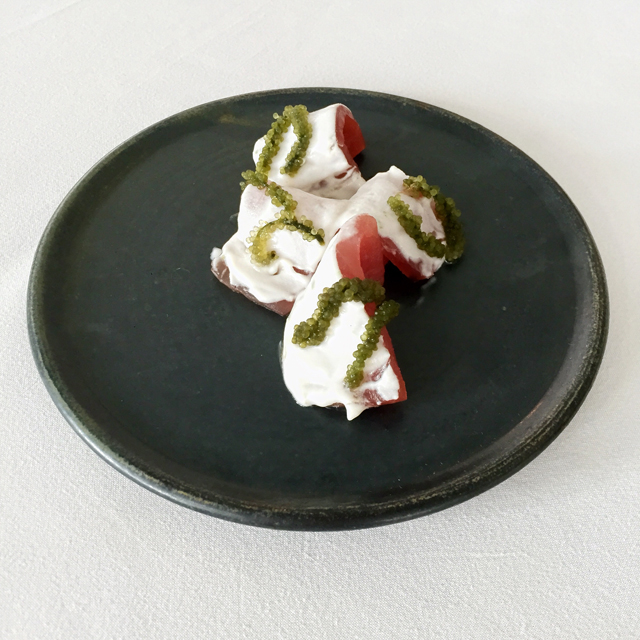 One of the dishes André cooked in his demo: blue lobsters from Brittany (coincidentally where Solenn Heussaff just got married), with matchstick celery dressed with truffle remoulade, topped with caviar because why not.
Related Stories from Preview.ph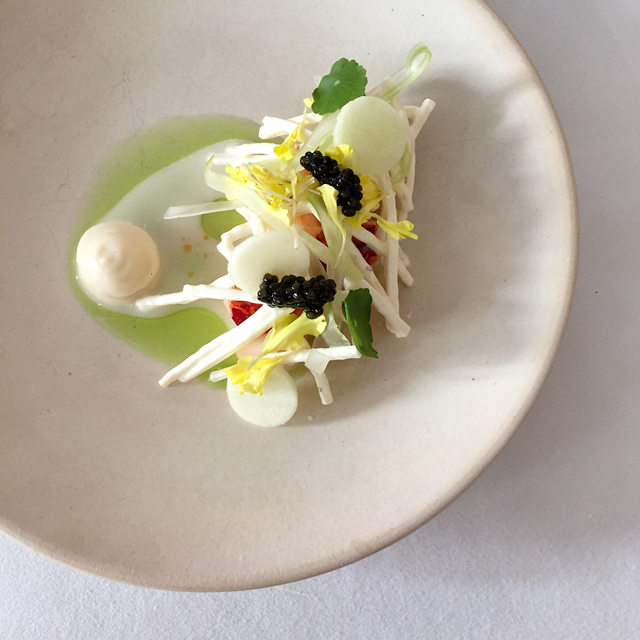 ADVERTISEMENT - CONTINUE READING BELOW
Another dish from the demo: Local squid cut into spaghetti-thin slices and cooked with butter, kelp jus and puffed rice. André's trick to cooking squid? Cook it with butter and remove from heat just as the butter splits. Immaculately cooked, non-chewy squid every time.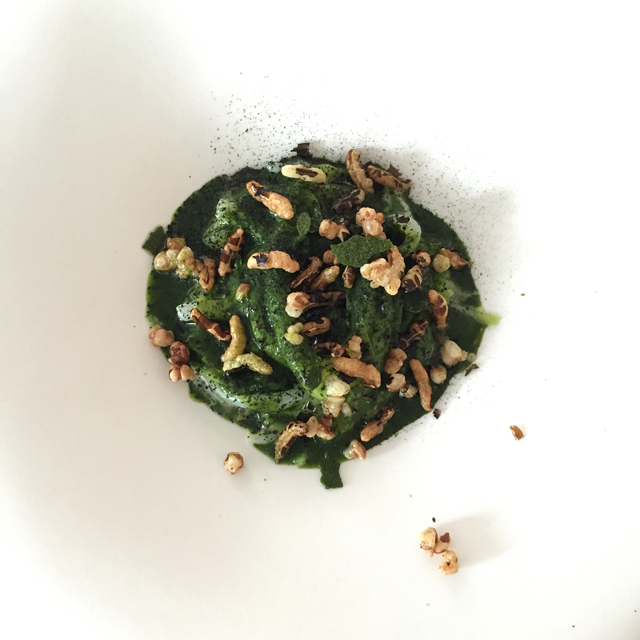 André's signature dish, called Memory: warm foie gras jelly with black truffle coulis—or sauce, simply. It's as delicious as it sounds—the foie gras unexpectedly airy, given substance by heady Périgord black truffles. This is the first dish André felt he could rightfully call his, having created it as a teen in the kitchens of the Pourcel brothers in France, where he was an apprentice.
ADVERTISEMENT - CONTINUE READING BELOW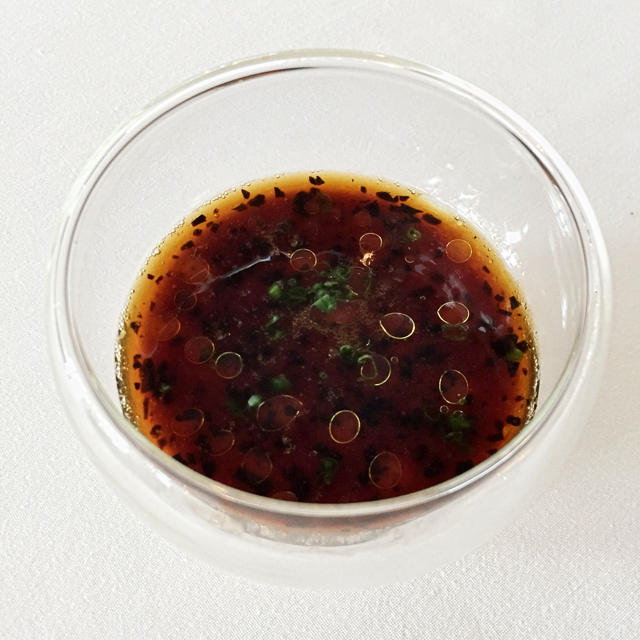 To appease the carnivores, Chele sent out wagyu. The menu says it has "soyamansi," onions, garlic casein (garlic cheese? garlic protein?) and talinum (the leaf?). Didn't dawdle on the particulars because meat is meat and delicious meat is delicious.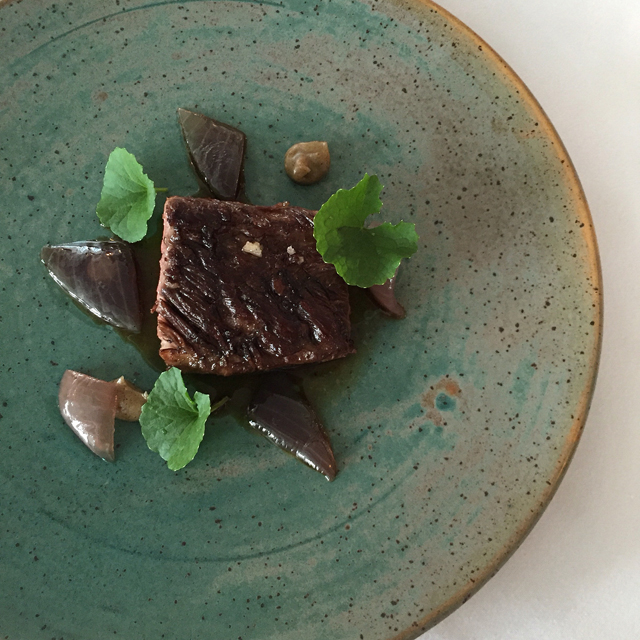 ADVERTISEMENT - CONTINUE READING BELOW
The final dish is also the cutest. A fit-for-Super Mario dish of porcini mushrooms and milk cooked in different ways: porcini crumbs, porcini chips, milk pudding, milk curd, milk skin.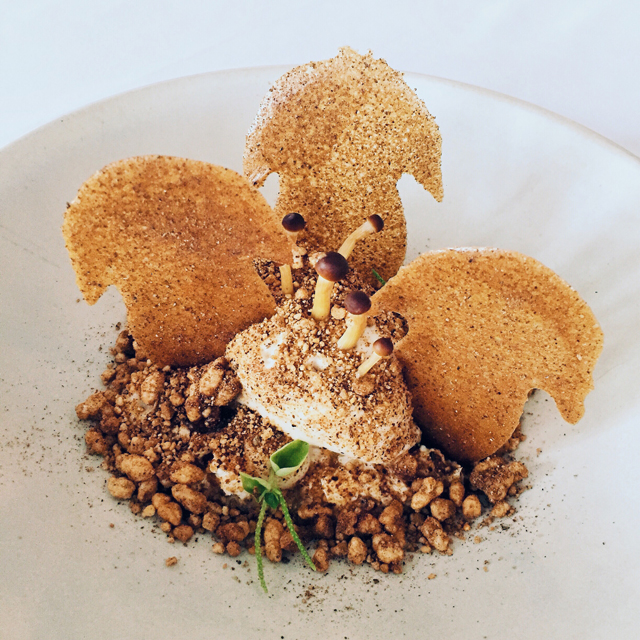 Cue the Super Mario soundtrack, and the extra inches on my waistline. All for the love of work, guys. All for the love of work.
ADVERTISEMENT - CONTINUE READING BELOW
Related Stories from Preview.ph
Hey, Preview readers! Follow us on Facebook, Instagram, YouTube, Tiktok, and Twitter to stay up to speed on all things trendy and creative. We'll curate the most stylish feed for you!