Recently, debate over the proper definition of luxury—and by extension, the idea of luxury goods—made waves on social media. And on a platform run by the likes of Heart Evangelista, Small Laude, and that gang, it isn't hard to see why folks all around dream of owning items from Western fashion houses. Now while traditional marketing, and, of course, Hollywood celebrities and nepo babies, have set a standard for what they define as "luxury", fact is, they don't own the word. Investopedia defines luxury goods as things that are "not necessary to live, but are highly desirable within a culture or society." Cambridge Dictionary, on the other hand, calls it expensive things "that are pleasant to have but are not necessary".
So while we don't live in a vacuum—and we're sure the ever-increasing prices of onions come to mind—there's nothing wrong with wanting, or at least, aspiring to have a bit of luxury in our lives. In case you've finally saved enough money, or have a little extra cash to spare, here are some brands that you might want to check out in case you've finally decided to treat yourself to a luxury item. It is an entire experience, after all.
SHOP: 10 Affordable Luxury Brands Worth Your Hard-earned Money:
1. Tory Burch
The brand, which is named after its founder, has been in existence since 2004 with Oprah Winfrey even calling it the "next big thing in fashion". The brand is often known to carry items featuring a preppy-boho aesthetic and was commonly seen in the hit tv show, Gossip Girl. They are most famous for their footwear given its comfy and flexible insole and leather material.
ADVERTISEMENT - CONTINUE READING BELOW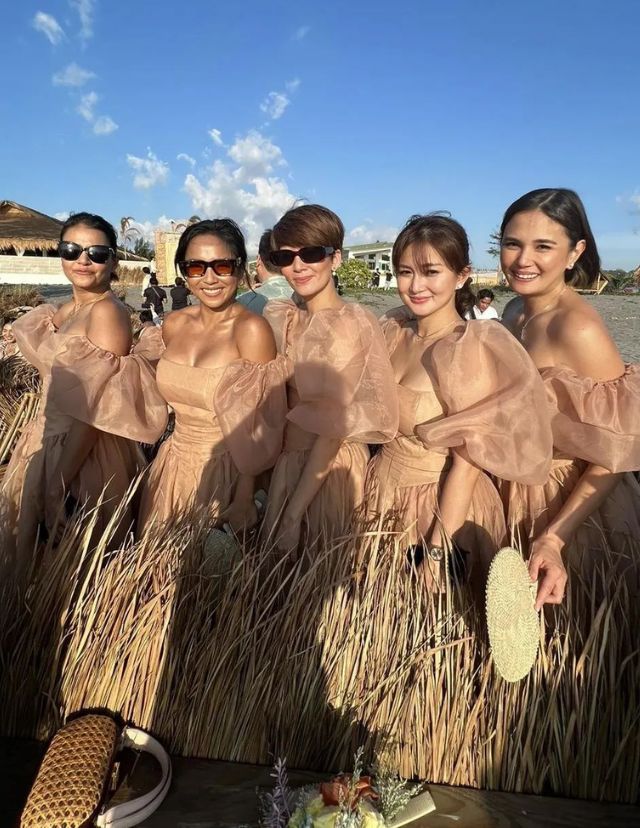 See a list of Tory Burch stores.
2. Dooney & Burke
One of the older brands on the list, Dooney & Burke was established in 1975 initially as a supplier of men's belts, suspenders, and ties. The height of the brand's popularity was during the early 2000s with Lindsay Lohan, Emma Roberts, and Mischa Barton often seen carrying a purse from their wide array of pieces. Dooney & Burke's long history dealing with leather makes it a great brand if you're looking for luxury goods in this material; think a sturdy and reliable tote.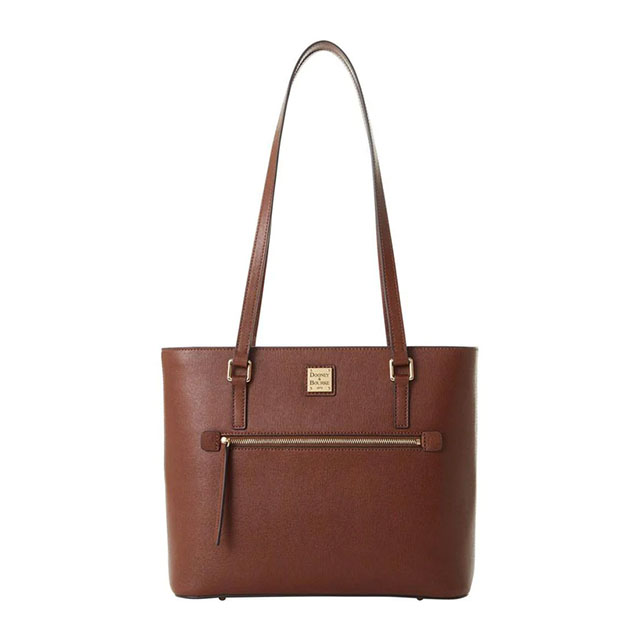 Saffiano II Shopper Amber, P21,500, DOONEY & BURKE, Rustan's
Dooney & Burke is at Rustan's Shangri-la Plaza, Rustan's Makati, and Rustan's Cebu.
3. Michael Kors
A balikbayan box staple, and for good reason. Michael Kors is known for its ready-to-wear collections, accessories, watches, and fragrances while its founder, of the same name, of course, was the first women's ready-to-wear designer for French fashion house Celine. The brand is known to have dressed a ton of prominent individuals in the United States like celebrities Nicole Kidman, Jennifer Lopez, and former US First Lady Michelle Obama to name a few. In the Philippines, the brand is known for its mid-range bags, watches, and small leather goods.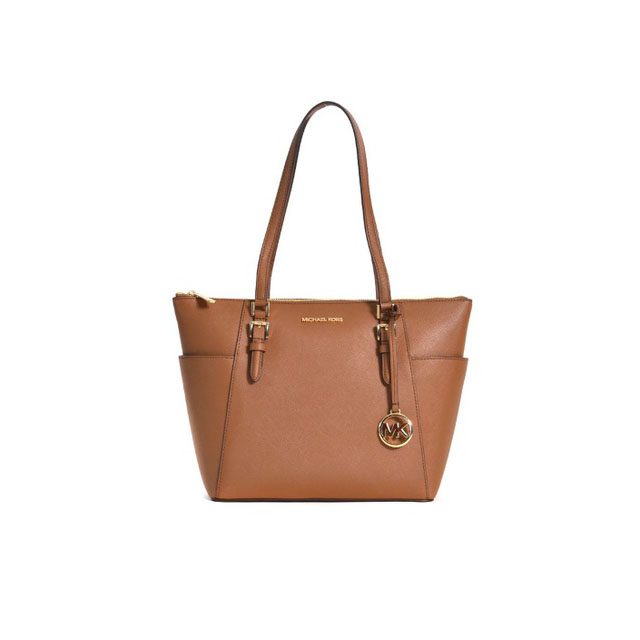 Charlotte Large Top Zip Tote Bag in Brown, P24,974, MICHAEL KORS, zalora.com.ph
See a list of Michael Kors stores.
4. Longchamp
In the Philippines, Longchamp was quite a popular brand in the early 2010s. Thanks to Gen Z and TikTok, the French brand is gaining renewed interest among shoppers. One of their bestselling items, the Le Pliage is a great introductory purse if you're looking at something from an upscale brand. Available in a variety of colors, the bag comes in both its signature waterproof canvas material as well a leather variant, Longchamp's Le Pliage makes for a good sturdy travel or work bag for someone who is always on the go.
ADVERTISEMENT - CONTINUE READING BELOW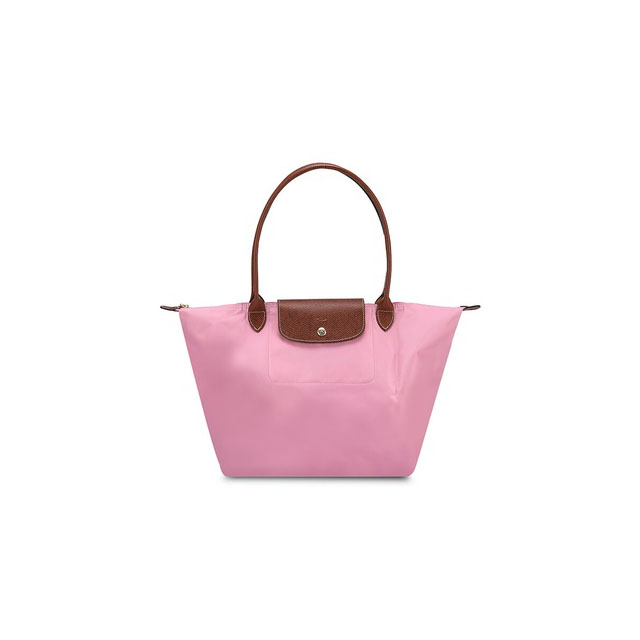 Le Pliage Shoulder Bag, P11,399, LONGCHAMP, zalora.com.ph
See a list of Longchamp stores.
5. Polo Ralph Lauren
Another brand you can find inside a balikbayan box or your OFW relatives' luggage, Polo Ralph Lauren is one of Ralph Lauren's many offshoot brands featuring his name. Not to be mistaken for the South African Polo Brand (which has a similar logo), Polo Ralph Lauren gained popularity amongst Filipinos due to its constant visibility in outlet malls located in key American cities. Typically treated as pasalubong, popular items include t-shirts, jackets, and yes, the men's polo shirt.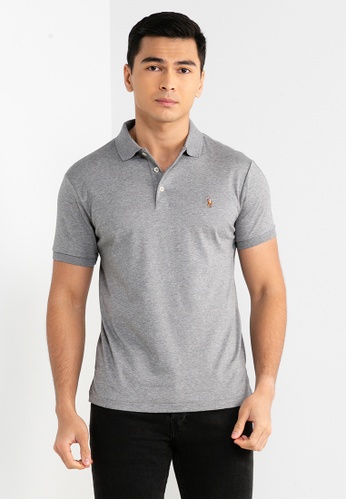 Logo Embroidery Polo Shirt, P9090, POLO RALPH LAUREN, zalora.com.ph

Polo Ralph Lauren is at Main Wing, Shangri-La Plaza, EDSA Corner Shaw Boulevard, Ortigas Center, Mandaluyong City.
6. Marc Jacobs
If you've watched Gossip Girl (the original, not the reboot), then you're probably familiar with Marc Jacobs. Founded in 1984, the brand is now currently under LVMH, or Louis Vuitton - Moët Hennessy Corporation, the world's largest luxury company. Despite it being managed by the head honchos of some of the world's most desirable brands, Marc Jacobs has stayed relatively affordable. In the past few years, you've probably seen a ton of your favorite content creators and influencers wear the Marc Jacobs Snapshot on their body, arguably one of the brand's more recent and popular styles.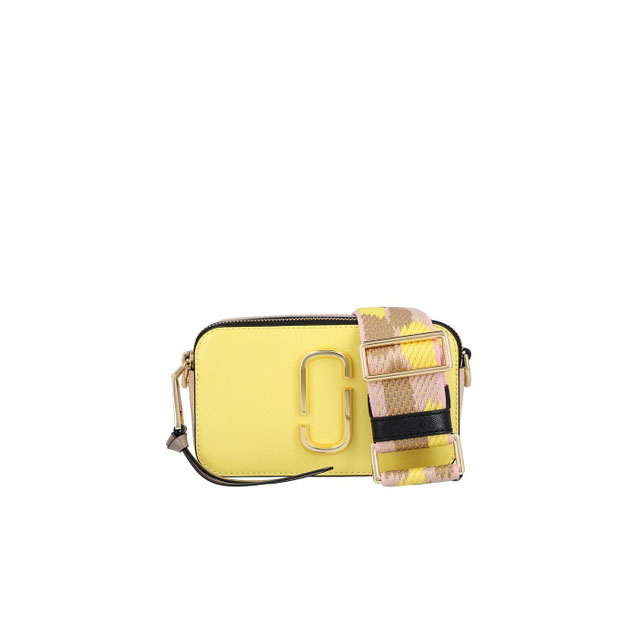 ADVERTISEMENT - CONTINUE READING BELOW
Marc Jacobs Snapshot in Yellow Leather and Printed Strap, P15,571, MARC JACOBS, zalora.com.ph
See a list of Marc Jacobs stores.
7. Kate Spade
Kate Spade is a great starter brand if you're eyeing to own a luxury item in line with your dainty and quirky aesthetic. The brand carries a wide range of pieces but is most known for its handbags, small leather goods, and home pieces which include bedding, china, as well as a variety of bath items—all, if not most, lean heavily towards pastel and bright hues. Kate Spade is more noticeable for their leather crossbody bags which you can wear on a casual day out.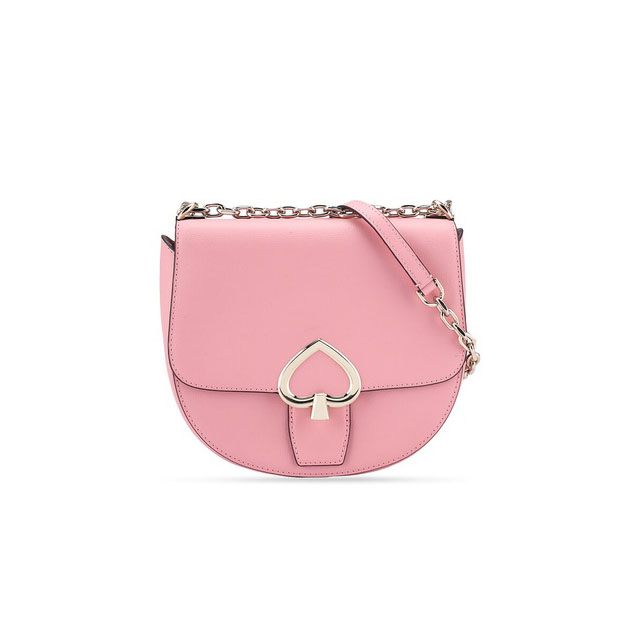 Robyn Medium Chain Saddle Bag, P41,649, KATE SPADE, zalora.com.ph
Kate Spade is at Shangri-la Plaza, Power Plant Mall, Greenbelt 3, Central Square, and Newport Mall.
8. Furla
Furla is one of those brands that you might have seen but definitely did not pay attention to. Well, it's high time to give the brand some love as the Italian luxury brand has been in the leather business since 1927. Since its inception in the '20s, the brand has since expanded from their original offering of bags to include small leather goods such as wallets, as well as eyewear, fragrances, and even jewels, all with the intent of promoting quality and creative Italian products.You'll also be glad to know that as of 2019, the company has declared that it will only use faux fur moving forward.