Too often, the metropolitan working woman finds herself in conflict. While she may have a penchant for fashion, the demands of an 8 to 5 shift don't exactly allow the expression of style. Office wear, no matter how you choose to interpret it, is subject to HR approval. Vibrant colors and wild prints don't exactly say "board meeting" either.
With these restrictions, how can a woman marry her fashion life and work life? Luckily, M.R.K.T. has given us the ring. The brand Mad Rabbit Kicking Tiger has finally made its way to the heart of every creative professional. Its unique approach to design consists of architectural inspiration, muted colors, and heavy-duty fabrics. When it comes to their products, it's not striking a balance between form and function—it's offering 100% in both.
Function
The brand's co-founder, Shaun Nath, reveals that he and his partner draw inspiration from architecture. They use its methodological concepts to create a clean and functional structure for the bag. But what sets their line of products apart is the fabric that only they use. Their exclusive cloths include environmentally friendly synthetic textiles that are durable and mildew resistant. These include vegan leather, micro suede, smart felt, and thermo resin. All easy to clean and easy to use.
ADVERTISEMENT - CONTINUE READING BELOW
CONTINUE READING BELOW
Recommended Videos
Form
Shaun also states that their primary message is fashion expression. This evidently cascades in their minimalist design and subdued colors. While their product line boasts of neutral shades, they also include hues of the moment such as burnt orange and copper. Not to mention, their warehouse is right in the heart of Downtown LA, beside our favorite brands Urban Outfitters and Acne Studios!
Taking cues from their distinctive visual, we've selected their best bags for the career woman and put it alongside local architectural marvels for a complete aesthetic. After all, who says the working woman can't have a creative soul?
Cultural Center of the Philippines, Pasay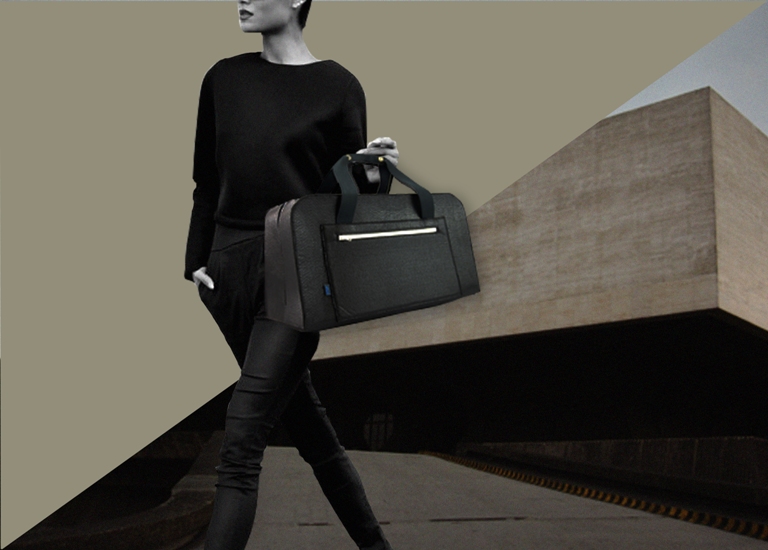 ADVERTISEMENT - CONTINUE READING BELOW
If you find yourself having to attend an event at CCP after work, then it's high time you bring out the Ted Weekender in Black. Its boxy frame complements the rigid and structure of the complex perfectly! This modern take on the duffel is spacious enough to be an in-flight carry on. So if you're looking to change from your corporate wear to evening wear, then you know what to do.
Zuellig Building, Makati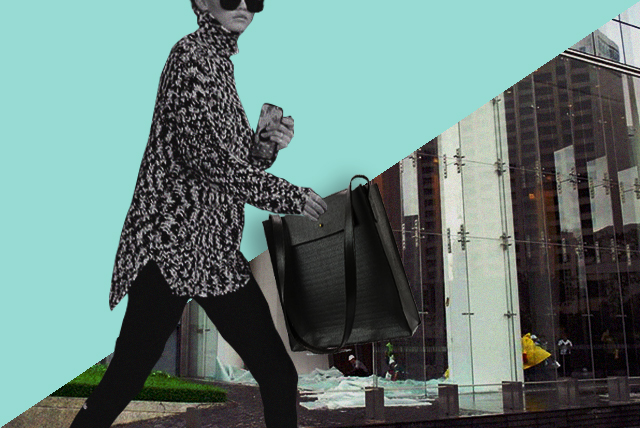 ADVERTISEMENT - CONTINUE READING BELOW
While Makati traffic is definitely a bust, we wouldn't mind having a little time to stare at the sleek Zuellig Building. If you happen to have a business meeting along the area, then why not show off your Parker Crossbody Tote in Black. Not only does its minimalist structure easily work its way into any office outfit, but also makes it commuter friendly. Fashion girls are always girls on the go.

The Mind Museum, Taguig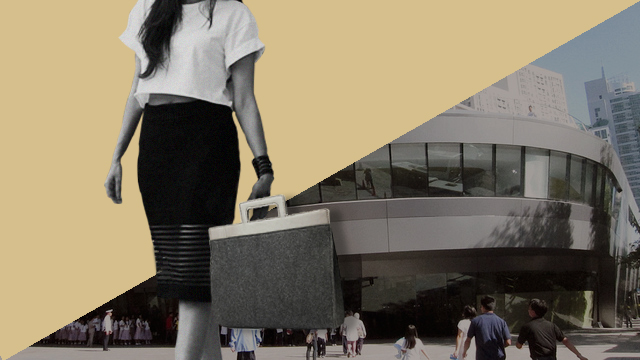 ADVERTISEMENT - CONTINUE READING BELOW
The architecture of Mind Museum in itself is a feast for the eyes. We'd like to brighten its limelight even more by visiting it with our Henry Briefcase in Charcoal. The subtle rounded edges and the bold silhouette makes it a fashion-architecture match made in heaven!
Qi Wellness Spa, Tagaytay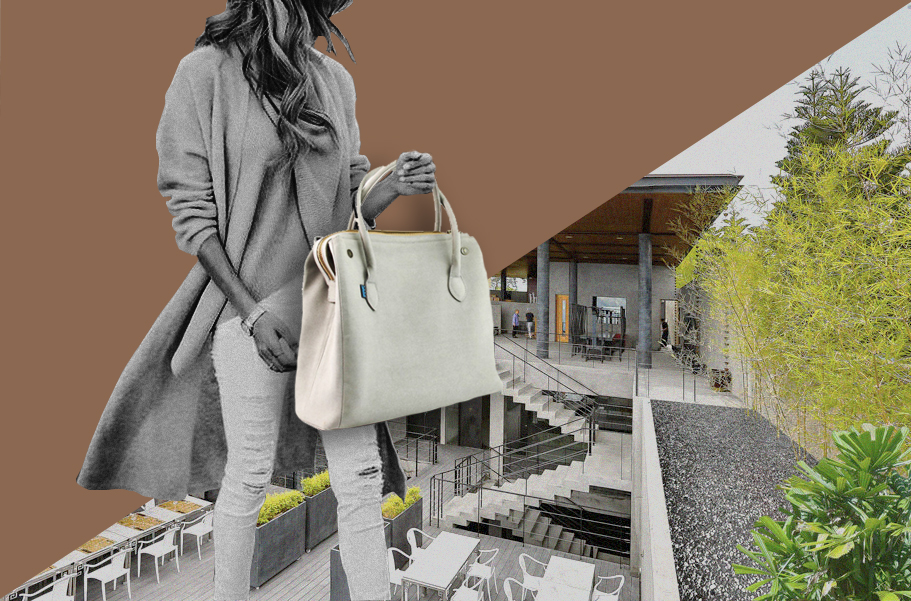 ADVERTISEMENT - CONTINUE READING BELOW
What's a working girl to do with a long-weekend? Have a road trip with her office barkada of course! If you're planning to head south for an RNR sesh, then it's best to finish off your daytime look with a Della Tote in Stone Grey. Not only is it elegant and versatile, but it also holds enough room for all your day-trip needs. Yes, we're talking kikay kits, sandals, and a few munchies.
Thunderbird Resort, La Union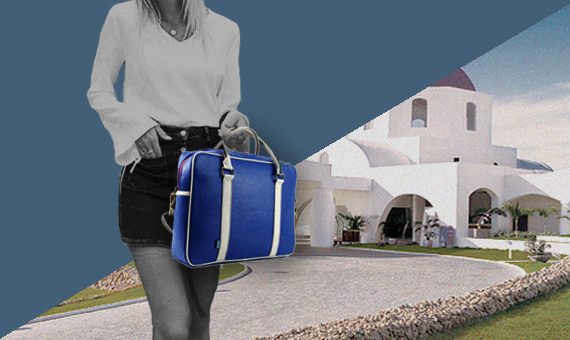 ADVERTISEMENT - CONTINUE READING BELOW
It's the end of the month and you're headed to this Santorini-like escape… but it's for your company's planning seminar. While it may still be a work-related trip, your tote can make it feel like a summer getaway. We suggest matching the signature white and blue of the resort with the Martin Briefcase in Ultramarine. The name means business but the style says vacation.
M.R.K.T. is available at Bratpack stores.
Main image from @bagsnob on Instagram, collages by Andrea Parungao