With the topical weather we have, shorts become our default choice of bottoms for most occasions. Though wearing them to certain gatherings might raise a couple of eyebrows, with a little bit of creativity and the proper styling, they can be just as appropriate as a pair of tailored pants or the usual skirt. We've come up with this short guide on how to use and abuse our favorite pairs of shorts. Click on the gallery as you read up and see our top picks for each.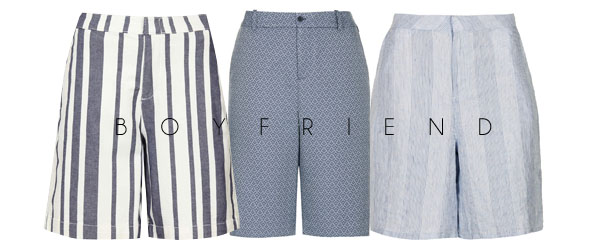 BOYFRIEND
Nothing beats the comfort of slouchy, low-crotch shorts which boys love so much.
BEST FOR: The long legged gals as with the skinny gams.
WEAR THEM WITH: Its length and fit make a good contrast against fairly feminine tops balancing it off for that man-repeller appeal.
See the gallery for our top picks!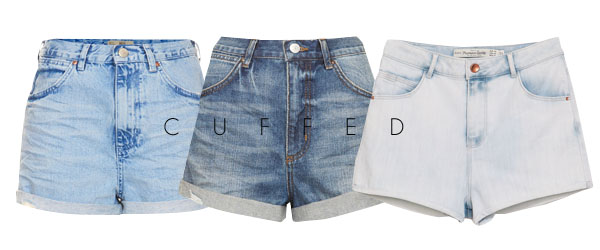 ADVERTISEMENT - CONTINUE READING BELOW
CUFFED
Cuffed shorts are the most versatile as they go with any shape, not to mention they look cleaner and more tailored as compared to the usual distressed cut-offs.
BEST FOR: Days when you want to look a little bit more polished. Denim shorts need not be mess.
WEAR THEM WITH: A classic short-sleeved button-up and a pair of brogues that's equally as dandy.
See the gallery for our top picks!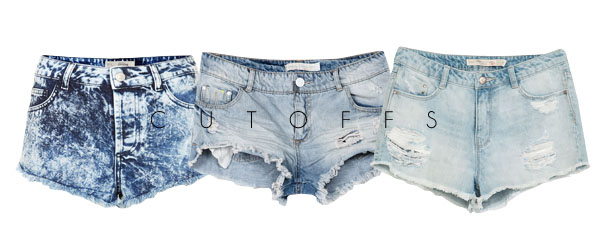 CUT-OFFS
Everyone has a pair of cut-offs stashed in their closet. It comes in that perfectly aged wash after being worn for years with a memory busting from its rips and tears. For all we know, they probably used to be jeans. It's that one pair we all swear we can DIY. But if its distressed look looks too in distress, know that it's time to throw them out.
BEST FOR: Petite girls who can rock the shortest of daisy dukes without looking vulgar.
WEAR THEM WITH: Anything and everything! This pair is a universal solvent.
See the gallery for our top picks!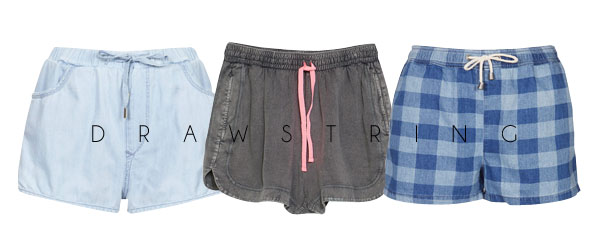 ADVERTISEMENT - CONTINUE READING BELOW
DRAWSTRING
Not only are loose-fitting options more comfortable but they also flatter almost anyone not to mention they're easy to slip in and out off. Just veer away from ones in terry to avoid looking like you're just about to hit the treadmill.
BEST FOR: Girls with a ruler shape as it creates a more flattering silhouette and makes legs (your thigh area to be specific) look thinner.
WEAR THEM WITH: A crisp white button-down with pushed up sleeves paired with a silky drawstring pair gives off a luxe loungewear feel.
See the gallery for our top picks!
PRINTED
A pair of printed shorts is a cool way to mix up your summer staples. It effortlessly keeps you from looking plain on days when you opt to wear just a plain old tank and worn-in sneaks. Be on the lookout for unique prints and washes that can easily find a match inside your closet.
BEST FOR: Fun girls who aren't afraid to experiment with a little print and color.
WEAR THEM WITH: Go all out with print on print by choosing a pattered top that's close to your shorts.
See the gallery for our top picks!
ADVERTISEMENT - CONTINUE READING BELOW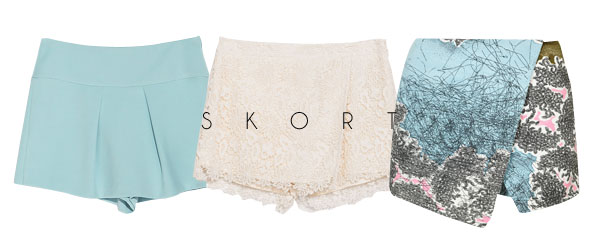 SKORT
In addition to the list of trendy-things-you-wore-as-a-kid, skorts have managed to creep its way back into our closets after becoming one of the biggest trends of the previous year. Choose cute prints with asymmetric cuts for a more updated look.
BEST FOR: Occasions where wearing a skirt seems like the proper thing to do. Pick out a pair in dressier fabrics like silk or satin or even have a trusted seamstress stitch one up in your own design.
WEAR THEM WITH: Balance the length with a sleek long-sleeved top or a slouchy pullover.
See the gallery for our top picks!
Like what you see? Head on over to the gallery to shop our top picks!