I did a survey among friends to see how far-reaching the sneaker culture has gone with the local folk. Many own less than 5 pairs, including those for sports and for working out. A few, mostly men, own at least 10 pairs. Three male friends lost count but upon my prodding found out they each have 30, 57, and 70 pairs. One female friend refused to count. She has too many, it might take her a couple of days to count them. I concluded that, at least within my circle of friends, the sneaker bug has been selective in it's choice of prey. But when it bites, it leaves you powerless over the lust for the next pair. And as the fashion cycle goes, it's always the early adapters at high risk.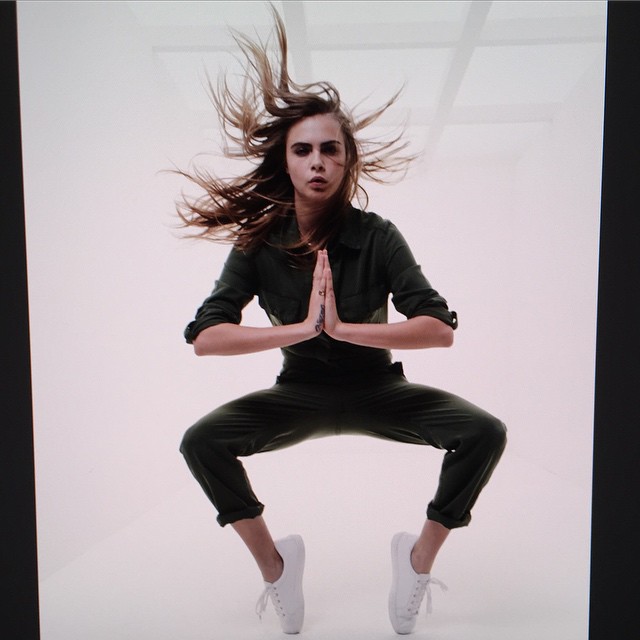 ADVERTISEMENT - CONTINUE READING BELOW
via @caradelevingne
No longer limited to parks, gyms, and tennis courts, sneakers have now become even more ubiquitous "off-court" than ever before. We see them worn by the likes of Cara Delevingne, Gigi Hadid, David Beckham, or Jake Gyllenhaal, flooding our Instagram and Pinterest feeds, competing toe to toe for virtual space with buratta cheese, french bulldogs, and cheesy quotes.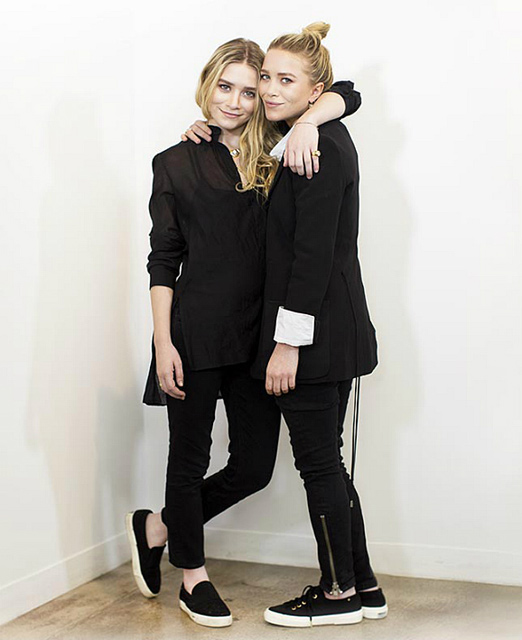 CONTINUE READING BELOW
Recommended Videos
Mary Kate and Ashley sporting The Row X Superga sneaks
In recent years, it's as if a fashion reform movement was launched wherein sneakers snuck its way into the boardrooms via Steve Jobs and Mark Zuckerberg; traversed into the Hollywood scene with Sophia Coppola, the Olsen twins, and Justin Timberlake; and stepped into the spotlight in music and pop culture through Kanye, Pharell, and Adam Levine.
These sneaky sneaks strode into the high-fashion arena with the best possible ambassadors - Phoebe Philo, Isabel Marant, Rick Owens, and Margiela. It took a leap into couture with no less than fashion gods - Karl Lagerfeld, Hedi Slimane, and Raf Simons paving its way, as a result, sealing the fate of this once lowly utilitarian fashion staple into a de rigueur component in a modern man/woman's wardrobe.
Designers and brands have been quick to jump on the trend, cashing in on this gold mine, while fashion followers snapped them up like cronuts, never mind if they cost an arm and a leg. Valentino and Yves Saint Laurent were not to be left behind, churning up their own sneaker assemblage every season. Recently, famed Japanese artist, Takashi Murakami launched his collection for Vans. Adidas went all out for their Supershell Artwork collection with Pharell, teaming up with, not one, but four creative big-wigs - NY based artist Todd James, architect Zaha Hadid, Japanese artist Mr and photographer/director Cass Bird. News is, lighting designer Tom Dixon is currently working with Adidas too. Can it get more exciting than this?
ADVERTISEMENT - CONTINUE READING BELOW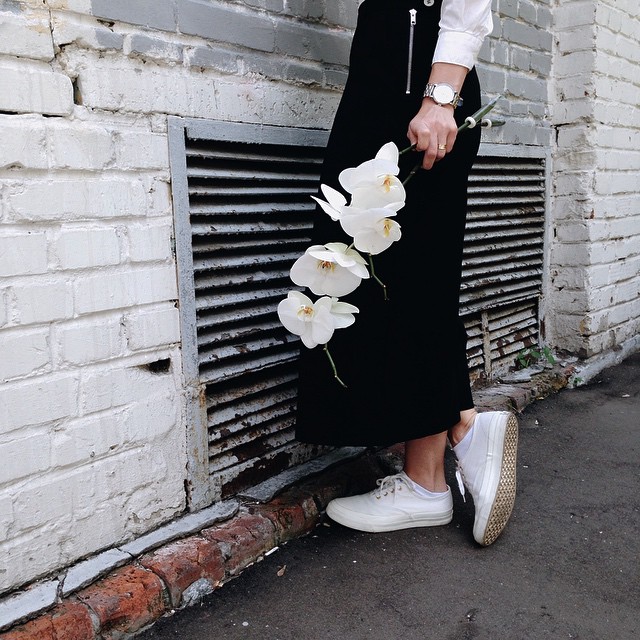 Asya Richardson in Maison Kitsune (@hellofromocean)
Countless collaborations and style mutations, one season after another proves there is actually no need to be name-dropping at this point because there is no debating that the indomitable staying power of sneaks surely deserves a highbrow nod with matching slow clap from the fashion tribe.

That said, we've rounded up our favorite sneakers in a two-part series, starting off with the most basic, essential pair to own-- the low-key, trusty whites.
ADVERTISEMENT - CONTINUE READING BELOW
1. Converse Jack Purcell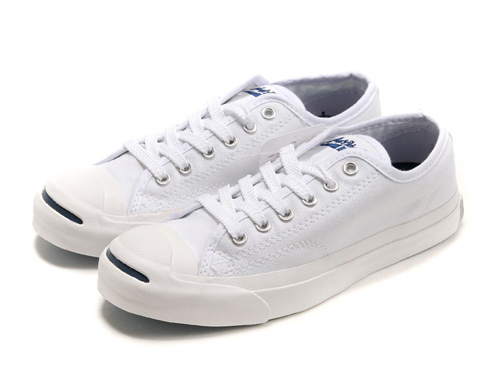 A favorite low-key, basic weekend uniform for teenagers and middle-aged dads. Actually, this is perfect for any age.
2. Adidas X United Arrows & Sons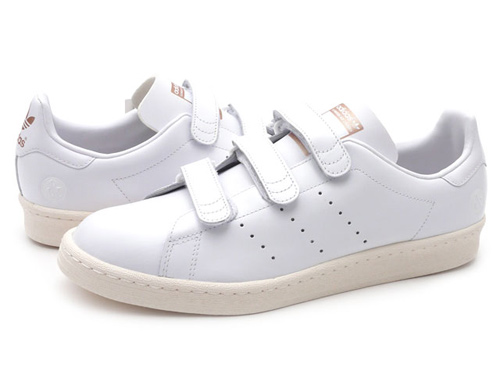 ADVERTISEMENT - CONTINUE READING BELOW
When a German and a Japanese brand collaborate, you surely want a piece of it. You need these, too, because those Velcro straps make you look 10 years younger.
3. EYTYS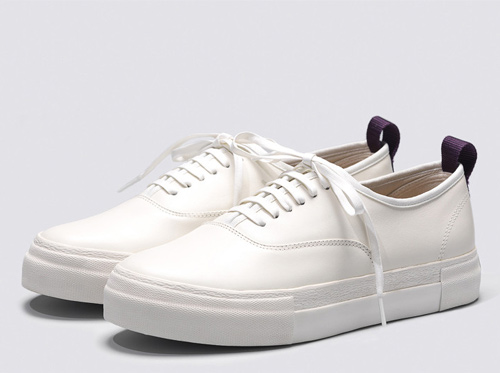 Because you can't go wrong with Swedish design and quality. (Available at Univers)
4. Fred Perry Ridley Canvas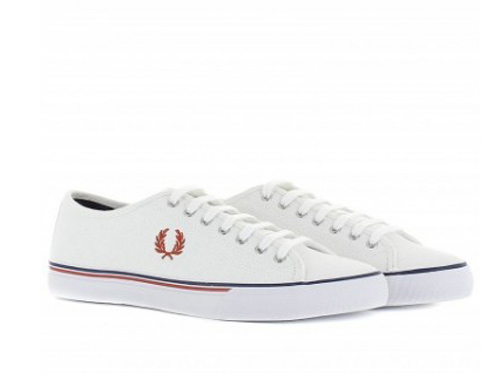 ADVERTISEMENT - CONTINUE READING BELOW
The next best thing to Fred Perry X Comme des Garcon version.
5. Nike Free Inneva Tech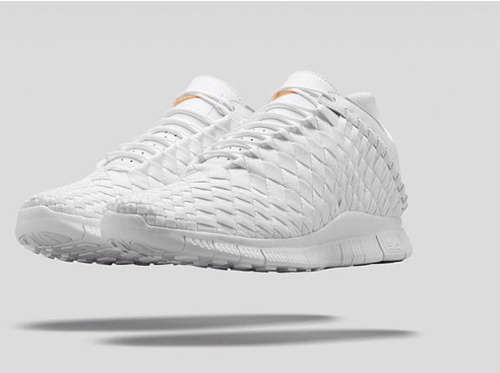 Because in Manila, we prefer cool and light versus the thick and heavy design of Air Force 1s (except for the Ricardo Tisci version).
6. Bata Tennis Shoe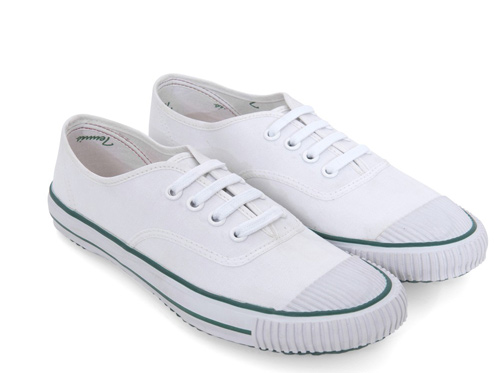 ADVERTISEMENT - CONTINUE READING BELOW
Not just another tennis shoe, for the romantics, a remake of an old classic is precious.
7. Shoes Like Pottery Lo White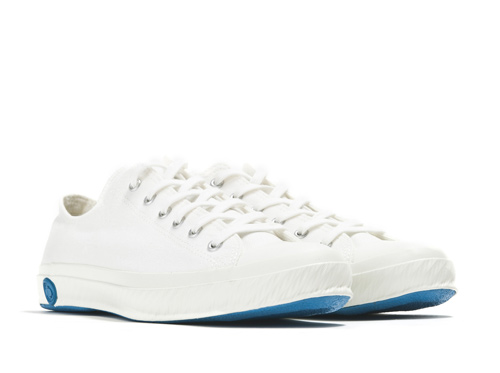 This is why we love Japanese craftsmanship. This shoe is fired in a kiln, just like clay pottery.
8. Comme des Garcon cotton mesh plimsoll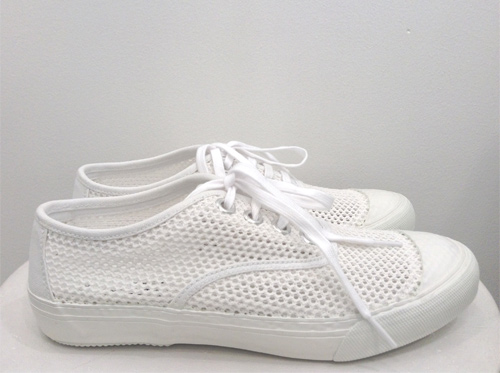 ADVERTISEMENT - CONTINUE READING BELOW
Stylish, lightweight, and because Rei Kawakubo will agree.
9. Margiela X Converse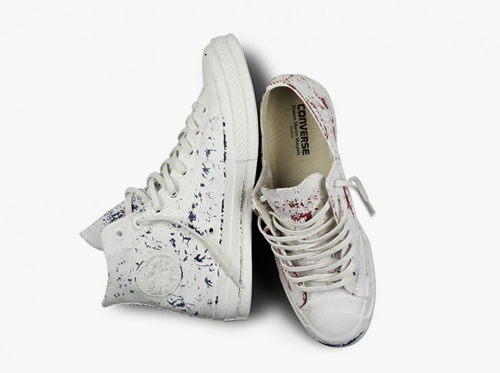 It's wearable, interactive art. These colored sneakers covered in a thick coat of paint, slowly reveals its color as paint chips off from wear and tear.
10. Maison Kitsuné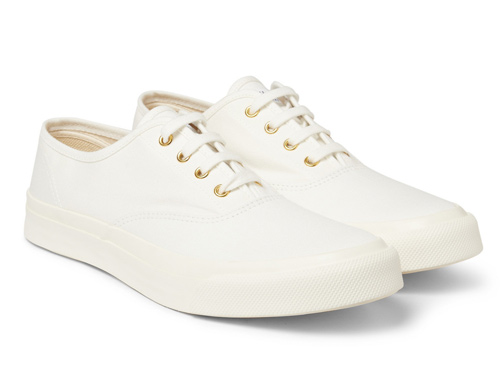 ADVERTISEMENT - CONTINUE READING BELOW
The gold rivets, the cute logo at the back and because these Parisiennes are so cool.
11. Visvim Elk Mocassin Boots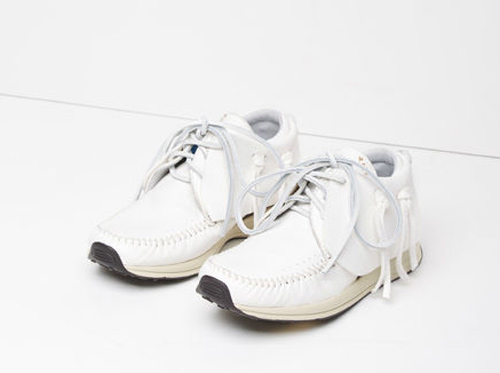 It's worth every peso of your half a month's salary because it will make you feel like a million bucks.
12. Isabel Marant Bart Low-top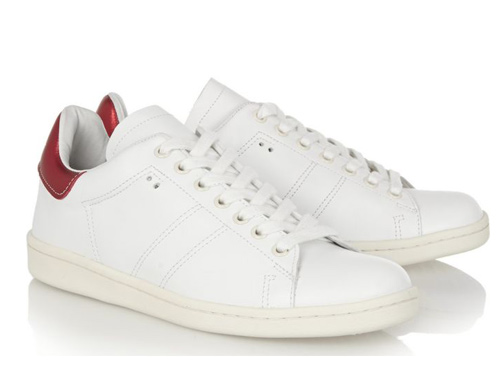 ADVERTISEMENT - CONTINUE READING BELOW
The pop of synthetic color makes you think another pair of sneakers, even though you already have five.
13. Valentino Stripe Leather Sneaker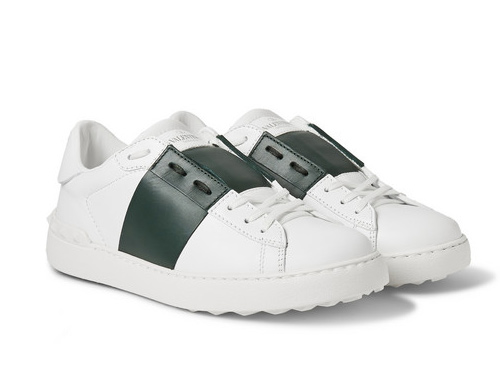 Because you need one pair in white leather, thick sole, with the strip of that perfect shade of blue.
14. Yves Saint Laurent classic trainers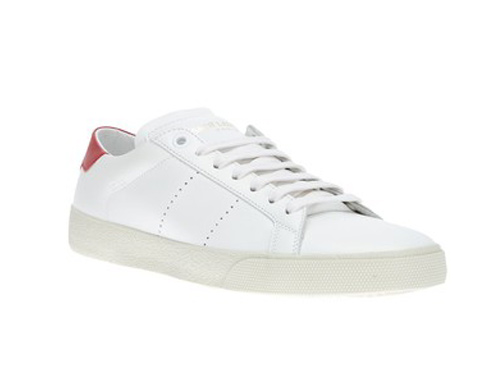 ADVERTISEMENT - CONTINUE READING BELOW
That combination of a little scarlet accent and those dotted lines boost confidence.
15. Triple Whie Y-3 Qasa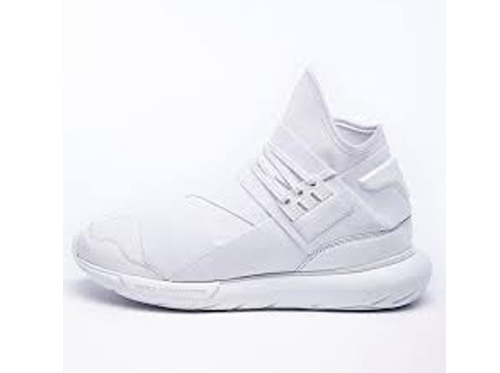 An aesthetic appeal creatively derived from the seamless mix of street chic elements and a modern space age shape.
16. adidas X Rick Owens Springblade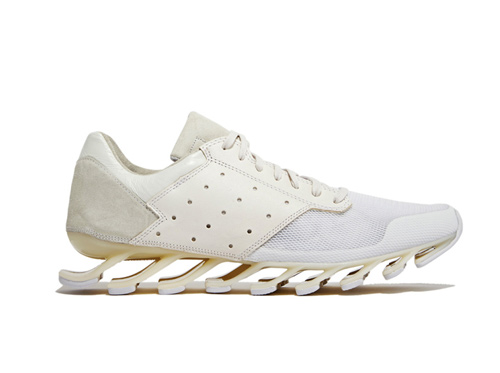 ADVERTISEMENT - CONTINUE READING BELOW
You can count on this guy to design something as edgy and fierce as these trainers with a blade-like sole.
17. The Slash by Comptoir des Cotonniers
It's easy to make a statement with these very stylish sneaks, designed by Anne Valerie-Hash.
18. Adidas Stan Smith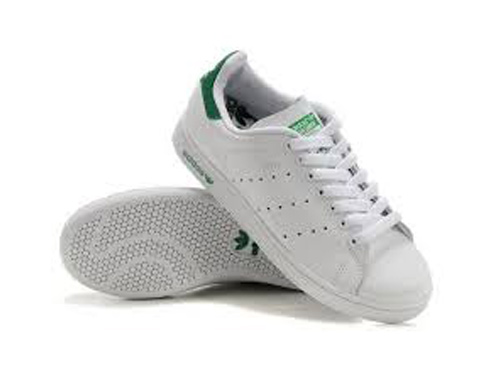 ADVERTISEMENT - CONTINUE READING BELOW
An old school classic from the '60s never looked this cool. Surely its status will be elevated from ubiquitous to iconic.
19. Golden Goose white Superstar sneakers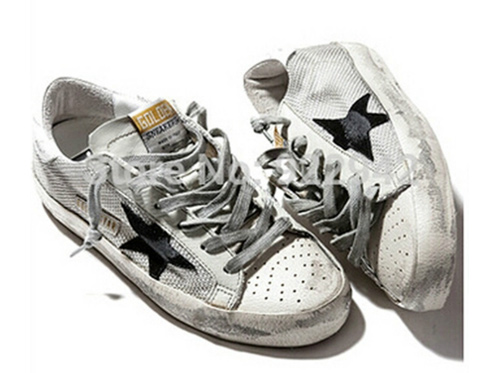 The star and the distressed look express a carefree, nonchalant attitude.
2o. Acne Adriana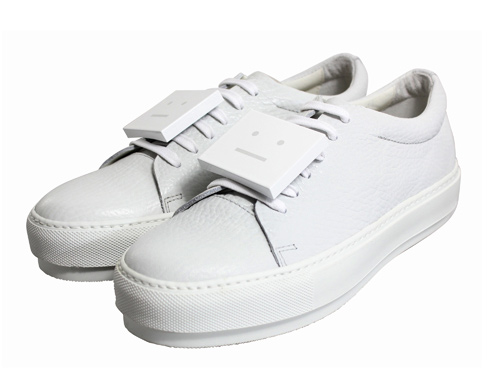 ADVERTISEMENT - CONTINUE READING BELOW
The emoji charm is so inviting.
21. Common Projects classic Achilles low sneaker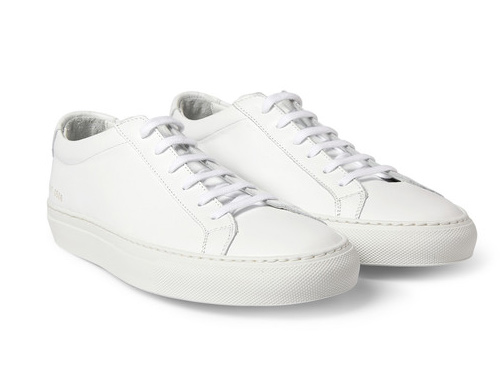 The ultimate white leather sneaker, the immaculate design and luxurious fit plus that gold stamped serial number detail has reached cult status. Style Bible says: Gary Pepper Girl approves.
Hey, Preview readers! Follow us on Facebook, Instagram, YouTube, Tiktok, and Twitter to stay up to speed on all things trendy and creative. We'll curate the most stylish feed for you!