Picture yourself having lunch with your girls. The waiter comes and serves you a steaming plate of tomato-based pasta, which you have been craving for. You take your fork, twist through the noodles, and then the most aggravating thing happens next—a saucy string lands on your silk blouse. Gasp!
There are those stains which seem impossible to remove even after more than one wash. So how do you make sure favorite pieces stay spotless even after they've been tarnished? Here are a few easy laundry hacks you might want to try.

HOW TO DO AWAY WITH THOSE ANNOYING STAINS
• White bread takes out lipstick stains. Just coff the crust, roll up the center into a ball, then blot. Whatever is left should come out in the washer.
• Hair spray takes out even the toughest ink stains. Just spray it on the affected area, wait for ten minutes, then wash it off.
• Chalk up grease stains before washing. Just rub it on and let the powder absorb all the oil.
• Cold water and hand soap swag wash away fresh blood stains.
• Do away with paint stains when you do DIY projects with the help of rubbing alcohol.
BONUS: If you've noticed that your clothes are turning yellow, here's a quick hack to make them spotless and white again.
ADVERTISEMENT - CONTINUE READING BELOW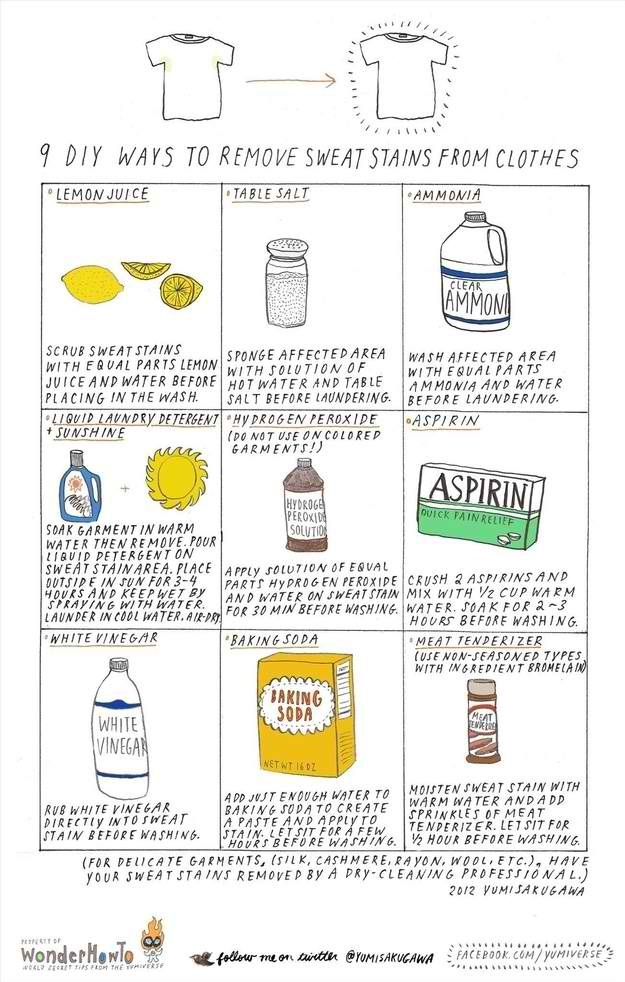 Photo from Giphy
Infographic from thesecretyumiverse.wonderhowto.com