Selena Gomez has been on television since she was a child (she was on Barney, too!), but really, she's only having her true moment now. After snatching the Queen of Instagram crown from her squad mate Taylor Swift and the most liked photo from Kendall Jenner (well technically it was Justin Bieber who posted it, but she was in the photo so that still counts, right?), people just can't seem to stop talking about the youthful Latina. We started taking notice of her when she hired a new stylist and we've been watching her ever since. Her latest fashion statement? All the designer looks for the Revival World Tour that kicked off a couple of days ago.
With the help of Christian Classen, who was hired as the fashion director of her world tour, the show and the costumes were divided into acts. See all the details of her extravagant and smokin' looks below. Be ready for A LOT of bodysuits.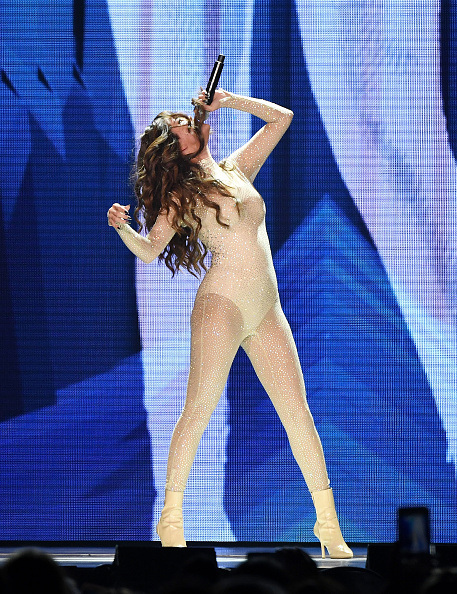 Act 1 was called Runway/ Masquerade. Selena opened the show in a look by the emerging New York label, Monse. The brand headed by Oscar de la Renta alums Laura Kim and Fernando Garcia created the sparkly bodysuit peppered with a whopping 96,480 Swarovski crystals. Wow! Monse made two of these sparkly suits: one in black and one in nude that she can alternate every night.
ADVERTISEMENT - CONTINUE READING BELOW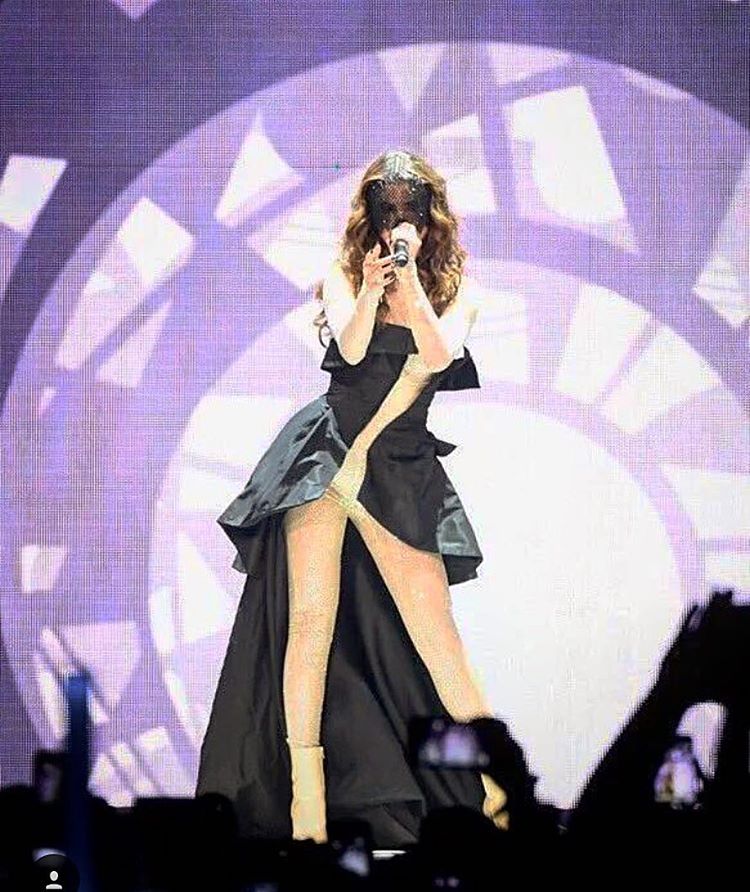 She switched up her look by adding a deconstructed Monse dress and a bejewelled Michael Schmidt mask. Her nude patent booties were from Louis Vuitton.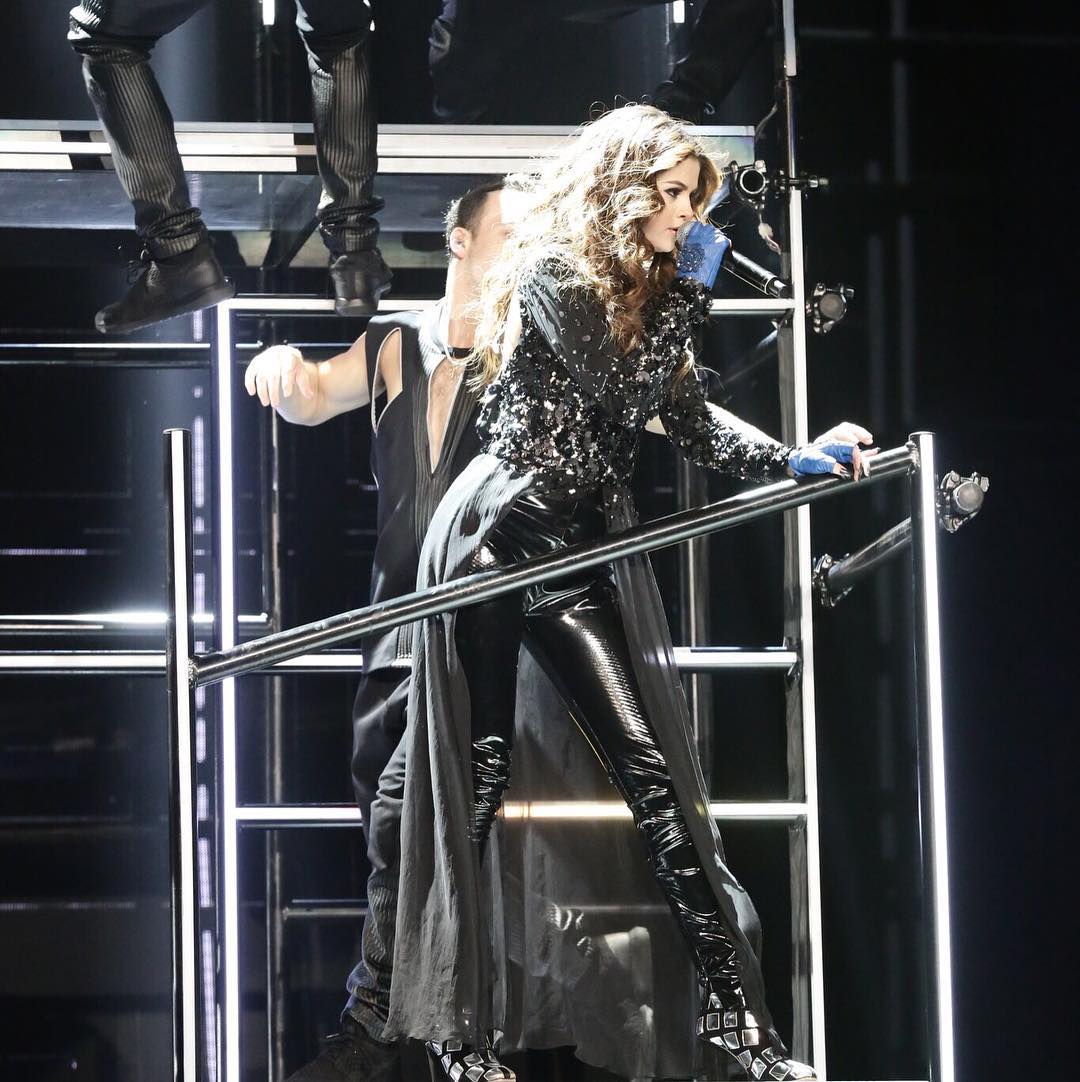 Act 2 was very reminiscent of the recently concluded Met Gala as the theme was Man & Machine/ Technology. The bedazzled deep V dress with sheer panels and patent leather pants were custom made by Karl Lagerfeld. The mirrored booties, on the other hand, were from Guiseppe Zanotti.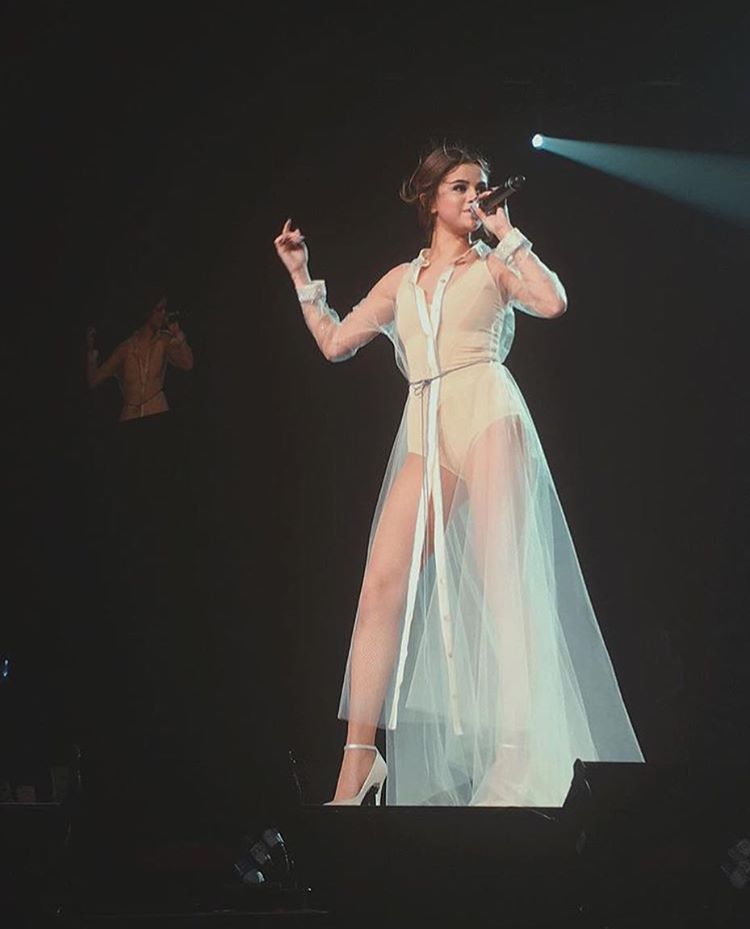 ADVERTISEMENT - CONTINUE READING BELOW
Selena then shifted from sexy to sweet for Act 3: The Sixth Sense. She wore a nude bodysuit worn under a sheer Vionnet shirt dress with sparkly cuffs and collar. She then paired the look with Guiseppe Zanotti satin ankle strap pumps.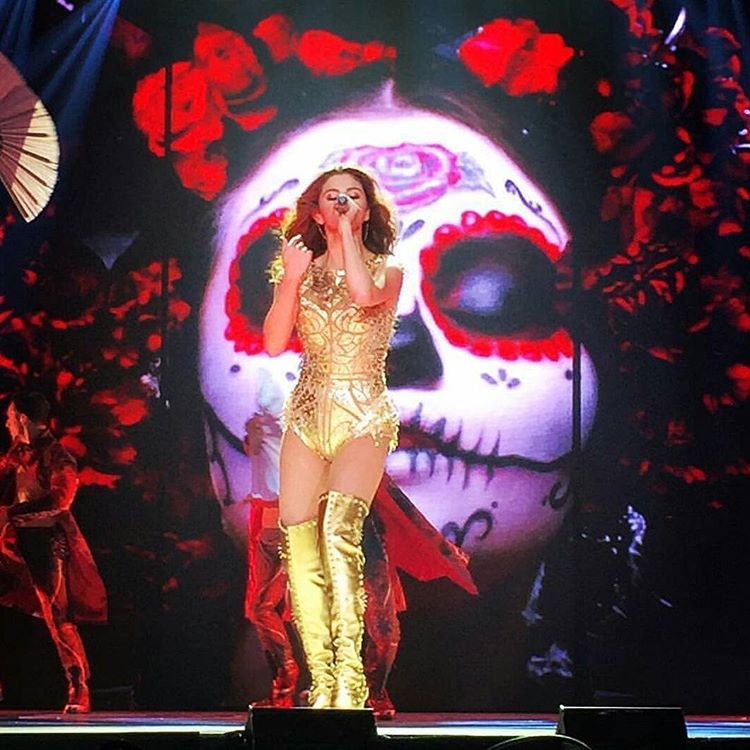 She pulled a Beyonce for Act 4: Dia de Los Muertos. She wore a Jessica Jones gold bodysuit embellished with Swarovski crystals, paired with knee-high Fausto Puglisi gold boots.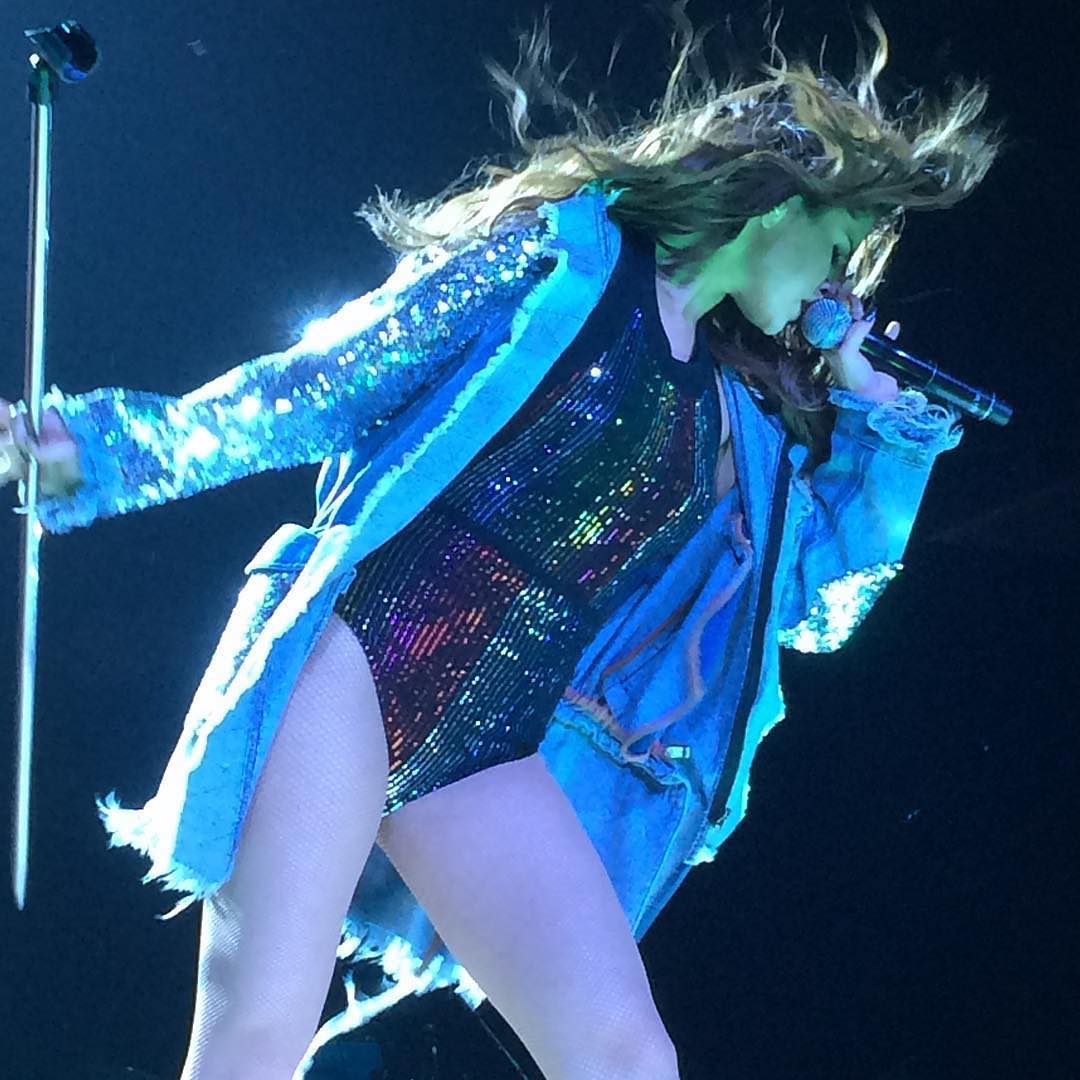 For the Final Act: Revival Celebration, Selena grunged up a Sonia Rykiel rainbow bodysuit with a frayed C2H2 denim jacket.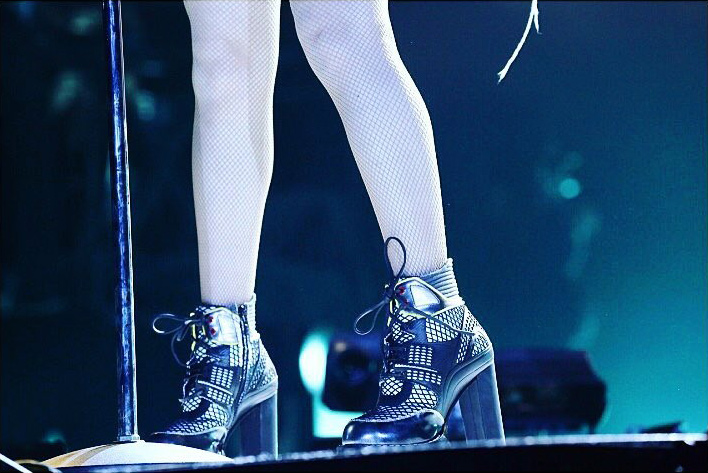 ADVERTISEMENT - CONTINUE READING BELOW
This was styled with some sick Louis Vuitton tie-up ankle boots.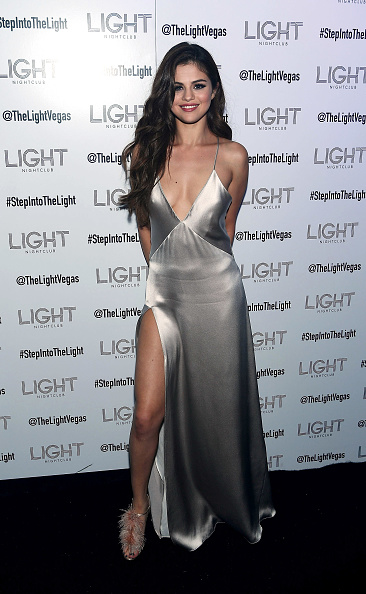 Bonus round! How great does she look in her after-party outfit? The Galvan platinum silk slip showed off her assets while the feathery Manolo Blahnik steppers made us green with envy.
Needless to say, Selena slayed all her looks! Right, Selenators?
Images from @chrisclassen, @karllagerfeld, @californiagossip, @mrselenagomez, @gomezupdates, @swarovski on Instagram, and Wire Image's Denise Truscello for Getty