Excited for the biggest music event of the year happening this weekend? While we're all preparing our ears for an aural experience like no other, we decided to first put the spotlight on a lady who will be performing at the event. In case you guys didn't know, the multi-talented Saab Magalona is also part of the band Cheats. While waiting to catch the stylish lady along with her mates this weekend, you can first check out their Facebook Page, and read on to see a look we love on her.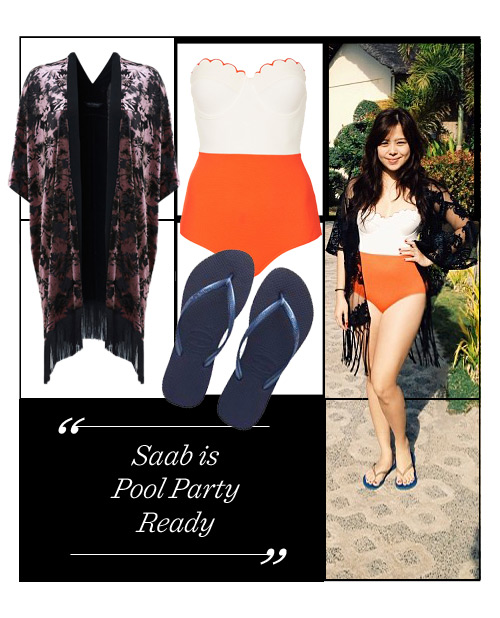 ADVERTISEMENT - CONTINUE READING BELOW
The ongoing swimwear trend is making noise throughout the fashion community and Saab sure knows who to look hot in it. The '50s high waisted bikinis and pin-up one-piece swimwear are so back and they come in an array of the most adorable irresistable colors and prints. Add in a bit of a boho vibe via a fringe kimono and you're good to go.
Like her look? Head on over to the gallery to shop the pieces.
Photo credit: @saabmagalona