Not only are they at the top of their modelling careers, the Victoria's Secret angels (and former ones) are also #winning in love. Aside from bonding with their fellow angels, they get to spend time with their besties and loves on the runway (and the underwear giant is only too happy to milk it for the cameras). Here are some of our favorite VS love affairs:
1. Behati Prinsloo and Adam Levine
Relationship Status: Married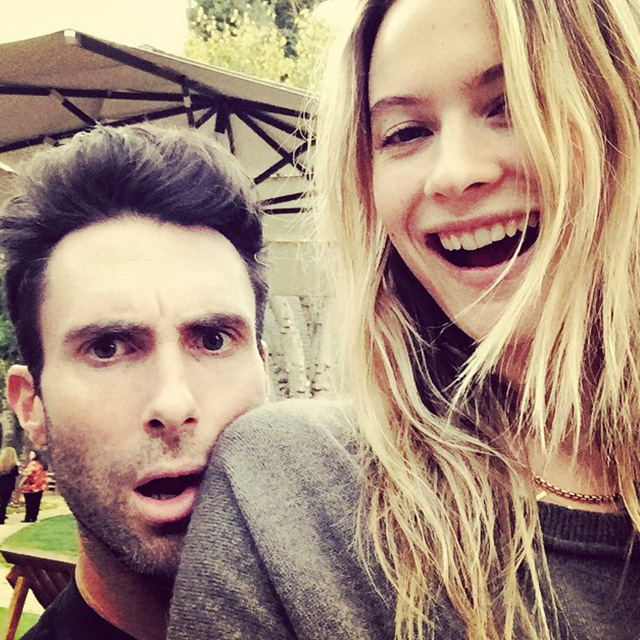 ADVERTISEMENT - CONTINUE READING BELOW
@behatiprinsloo: "Happy turkey day 🍗.......im thankful for so so soooooo much in my life."
Maroon 5's lead singer, Adam Levine, dated one VS angel after another, from Anne V to Behati Prinsloo to Nina Agdal, although he has now finally settled down with Behati. The couple got engaged in July 2013 and wed in Mexico a year after. The two are a perfect match as Behati is a self-confessed tomboy and Adam, well - what's a nice word for 'lovable douche?'
2. Karlie Kloss and Taylor Swift
Relationship Status: Besties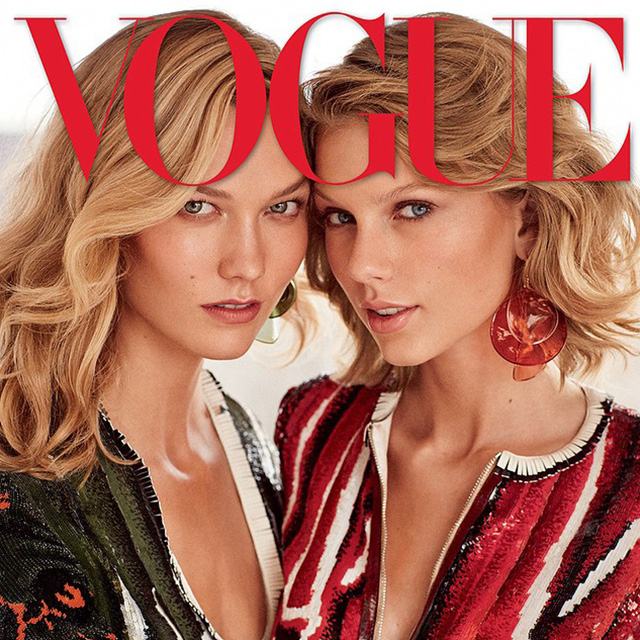 ADVERTISEMENT - CONTINUE READING BELOW
Recommended Videos
@karliekloss: "Nothing better than sharing the @VogueMagazineMarch #PowerIssue Cover with your best friend @TaylorSwift. ❤👯❤"
Karlie Kloss and Taylor Swift broke the fashion world when they posed together for the cover of Vogue and participated in their Who's the Best Best Friend? promo video. Both blonde, long legged, and suckers for baking, they're absolutely a representation of our #twinning #BFFGoals.
3. Alessandra Ambrosio and Dominick Puccariello
Relationship Status: Darlings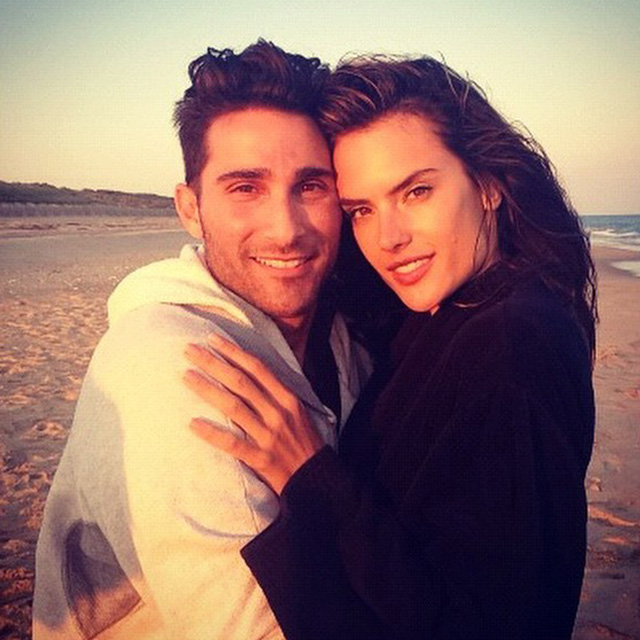 ADVERTISEMENT - CONTINUE READING BELOW
@alessandraambrosio: "Happy birthday my darling !!! U are such an amazing and talented person ! And I'm happy to have u in my life ... And happy we get to celebrate together 😘💇💆✨🎉 #birthdayboy #hairdresser #dominickscissorhands"
If you spend most of your time posing for magazines and travelling all over the world for pictorials, then it wouldn't be really surprising if you develop a special bond with your hair dresser. Veteran VS Angel Alessandra Ambrosio wouldn't look as effortlessly gorgeous as she is without the help of award-winning hair stylist Dominick Puccariello. (She even coined the nickname "dominickscissorhands" for him, how cute is that?!)
4. Adriana Lima and Dino Spencer
Relationship Status: Slave and slave-driver (in a good way)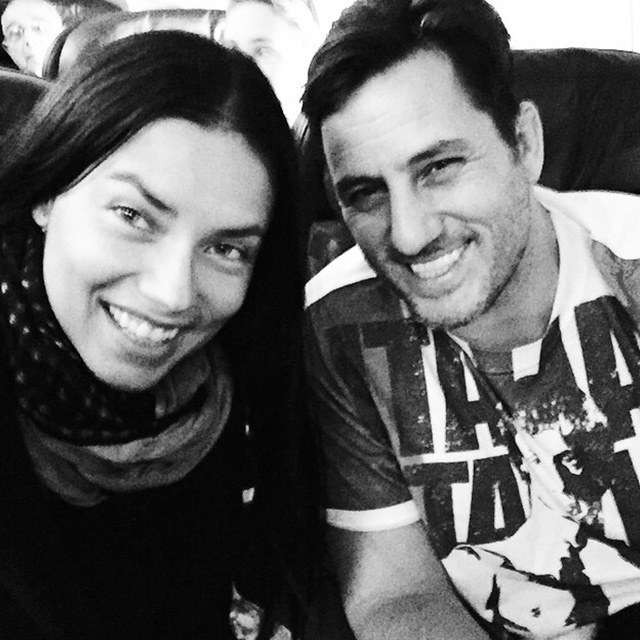 ADVERTISEMENT - CONTINUE READING BELOW
@adrianalima: "One stop before London, Nyc here I go. In very good company @dino5thstgym ! Let's go👊💪👊"
It is known that Adriana Lima is a passionate kick boxer and this is how she keeps her body in shape. But without the help of her coach – Dino Spencer from 5th Street Gym, we don't think she would've been able to get that body after giving birth to her two children. Dino travels with Adriana for most of her runway gigs and makes sure that she kicks ass both literally and figuratively.
5. Lily Aldrige and Alan Aldridge
Relationship Status: Father-daughter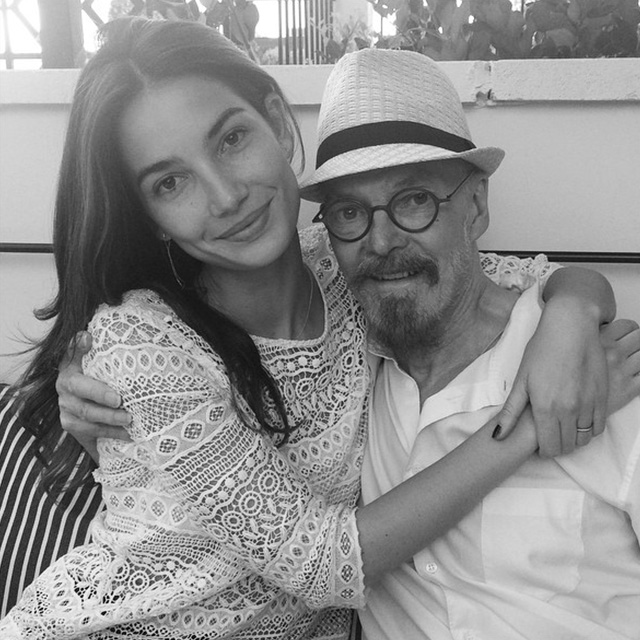 ADVERTISEMENT - CONTINUE READING BELOW
@lilyaldridge: "Daddy date night ❤"
During last year's Victoria's Secret Fashion Show, Lily Aldridge was beyond excited to have it held in London, England where her father was from. She's very close with her parents especially after finding out that her mom, Laura Lyons Aldridge, was a former Playboy playmate. This takes flaunting what your momma gave you to a whole new level.
6. Candice Swanepoel and Rusell James
Relationship Status: Photographer-Muse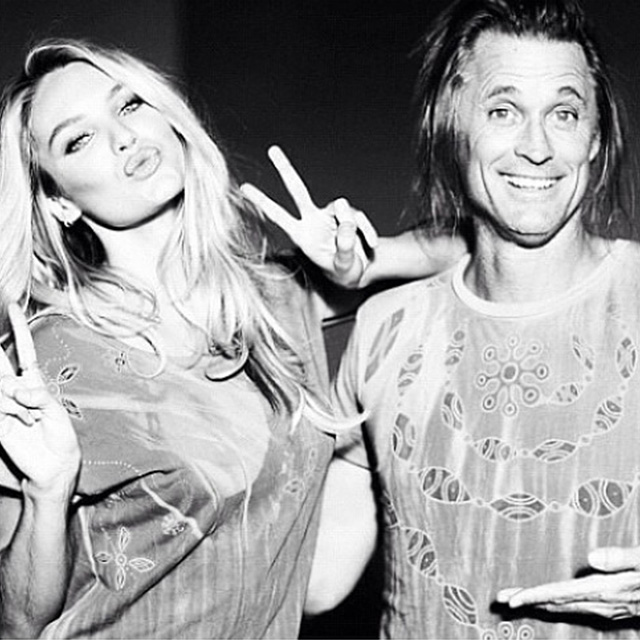 ADVERTISEMENT - CONTINUE READING BELOW
@angelcandices: "#tbt @nomadrj ✌💋✌"
Ever since she got casted by Victoria' Secret as one of their fit models, Candice Swanepoel has been making her way to the top of the modeling industry remarkably after her big break by becoming a VS Angel in 2010. She owes a lot to the lingerie label and this also developed a special friendship between her and famous beauty photographer Russell James.
7. Doutzen Kroes and Phyllon and Myllena Gorré
Relationship Status: Mother-Child
ADVERTISEMENT - CONTINUE READING BELOW
@doutzen: "Best moment of the day💗"
Doutzen Kroes may have left the brand after Karlie Kloss gave her wings up, but what she continues to demonstrate is her endearing love for her kids – Phyllon and Myllena Gorré. Her instagram feed is 80% composed of her two charming children and snippets of their family time.
Hey, Preview readers! Follow us on Facebook, Instagram, YouTube, Tiktok, and Twitter to stay up to speed on all things trendy and creative. We'll curate the most stylish feed for you!