The summer season ushers in a whole new set of styles and ideas to try IRL. But before you try them all, you better know what your wardrobe is getting into first. Ready for a quick class? These technical terms below will have you speaking fashion linguistics like your favorite magazine editor, stat!
Handkerchief Skirt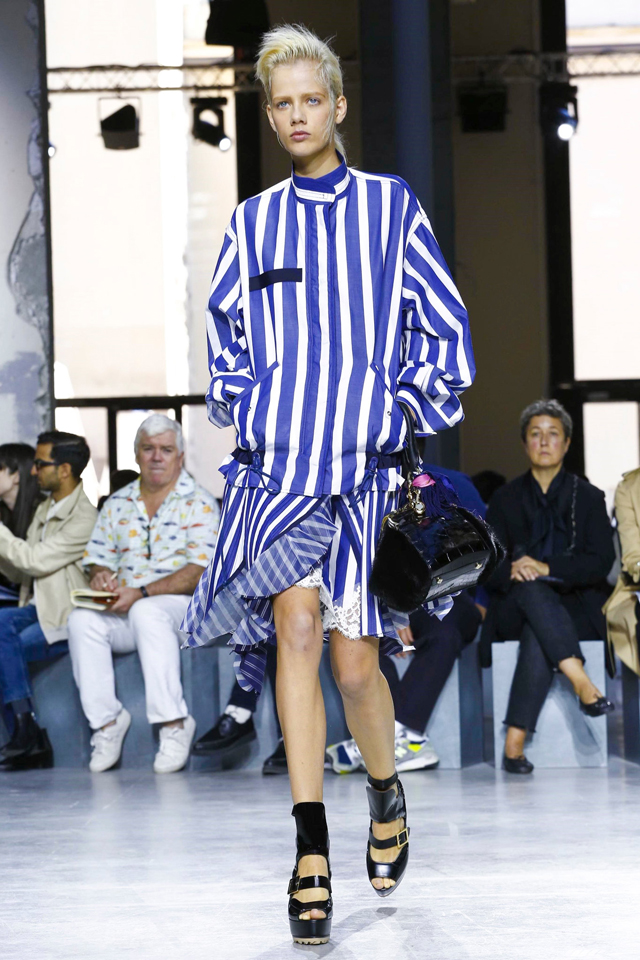 IMAGE Sacai Spring/Summer 2017
Has an irregular, asymmetric and fluctuating hem. It is named so because it mimics a scarf that is pulled at the center so that the corners hang down as points.
SEEN IN: J.W. Anderson, Loewe, Marni
Cabochon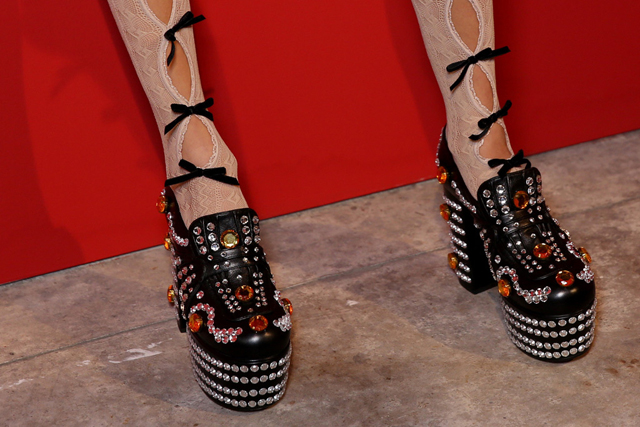 IMAGE Gucci Spring/Summer 2017
A polished, convex gemstone that's not faceted. Liberally decorates uppers, platforms and heels over at Gucci
SEEN IN: Gucci, Coach, 3.1 Phillip Lim
Tiers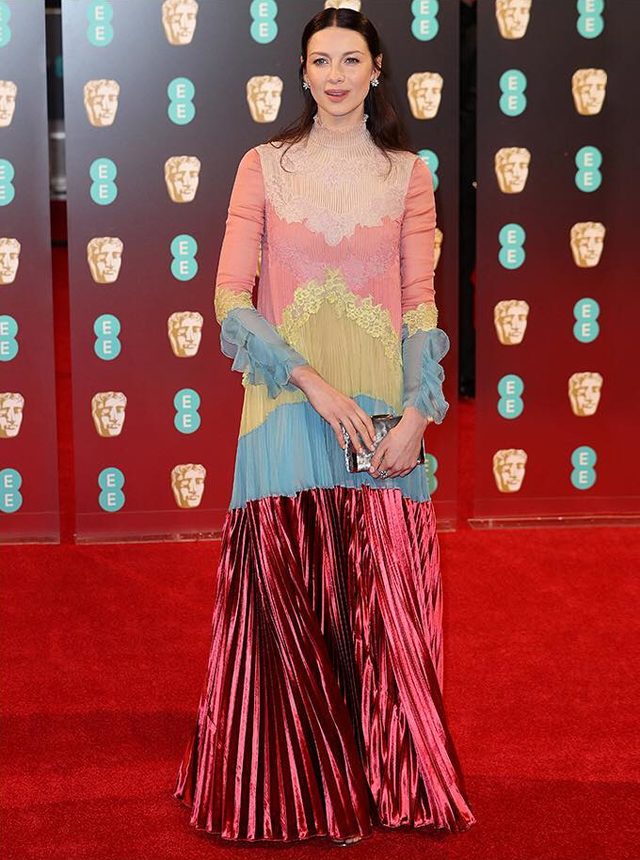 IMAGE Valentino Spring/Summer 2017
Rows or levels that create form or structure. Can be evenly or unevenly spaced and can vary in size.
SEEN IN: Gucci, Alexander McQueen, Valentino
Deconstructed Shirring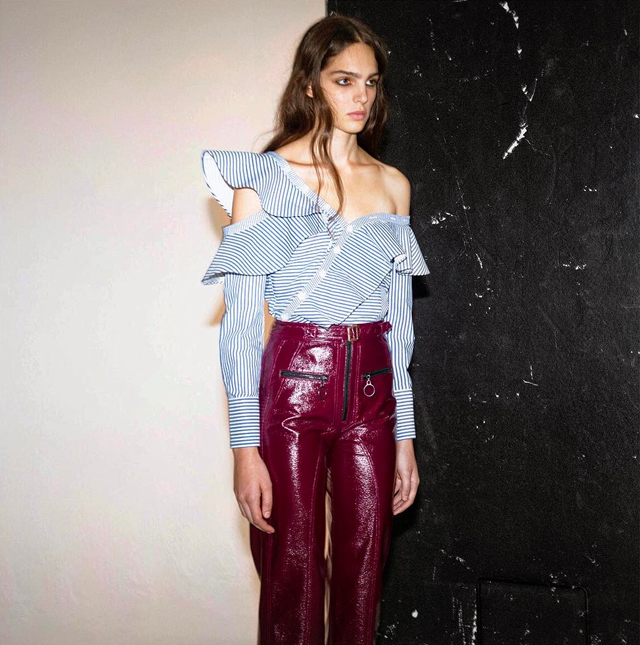 IMAGE Self-Portrait Spring/Summer 2017
The right way to wear the button-down shirt? None, actually. Be it off-kilter, buttoned up incorrectly or with sleeves not sewn on, anything goes. Oversized and in blue oxford stripes optional, but highly recommended.
SEEN IN: Jil Sander, Monse, Victoria Beckham
Marie Sleeves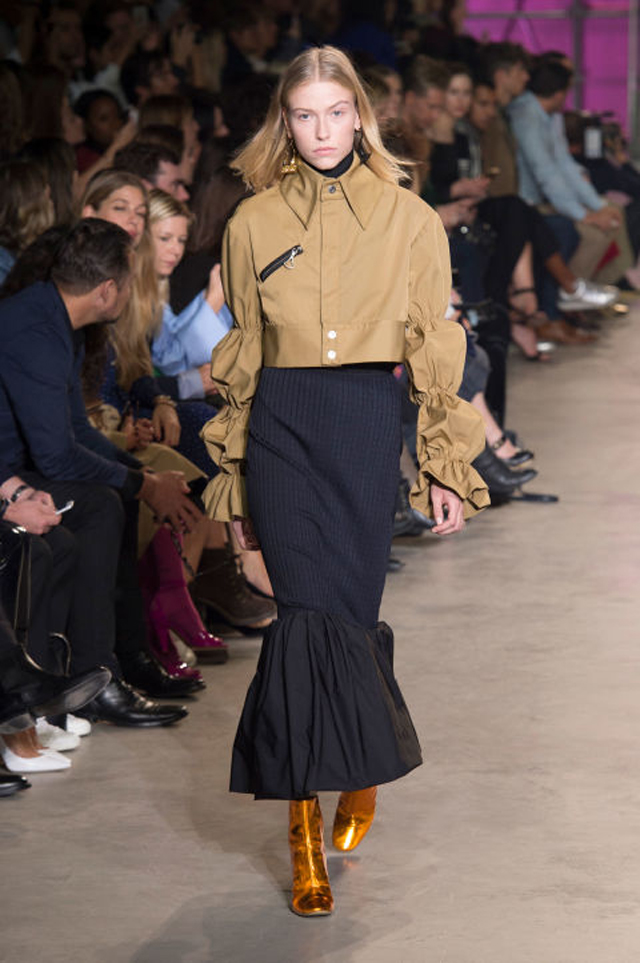 IMAGE Ellery Spring/Summer 2017
Full at the wrist and gathered at intervals, creating puffs. This series of air-filled sleeves (last popular in the Regency era) get a modern rework care of cropped tops and shirtdresses.
SEEN IN: Ellery, Erdem, Jacquemus
Rounded Dolman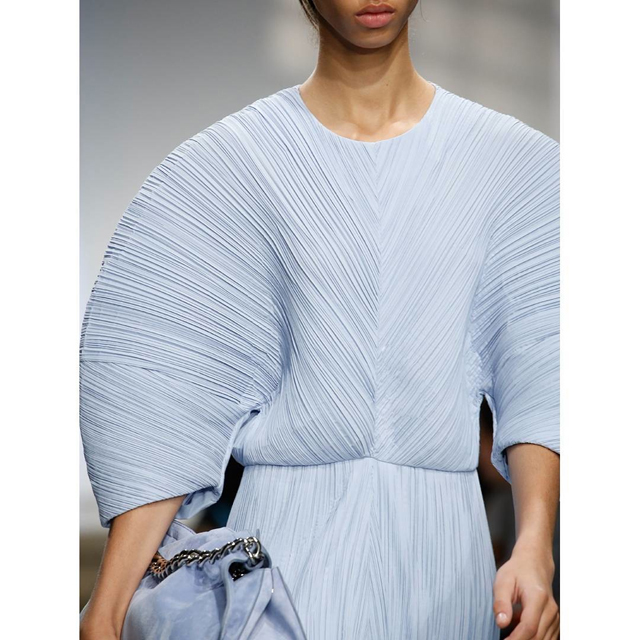 IMAGE Jil Sander Spring/Summer 2017
Spacious at the armhole and cinched at the cuff, this season's dolman is upscaled into blown-up circular proportions.
SEEN IN: Jil Sander, Proenza Schouler, Jacquemus
Chandelier Collar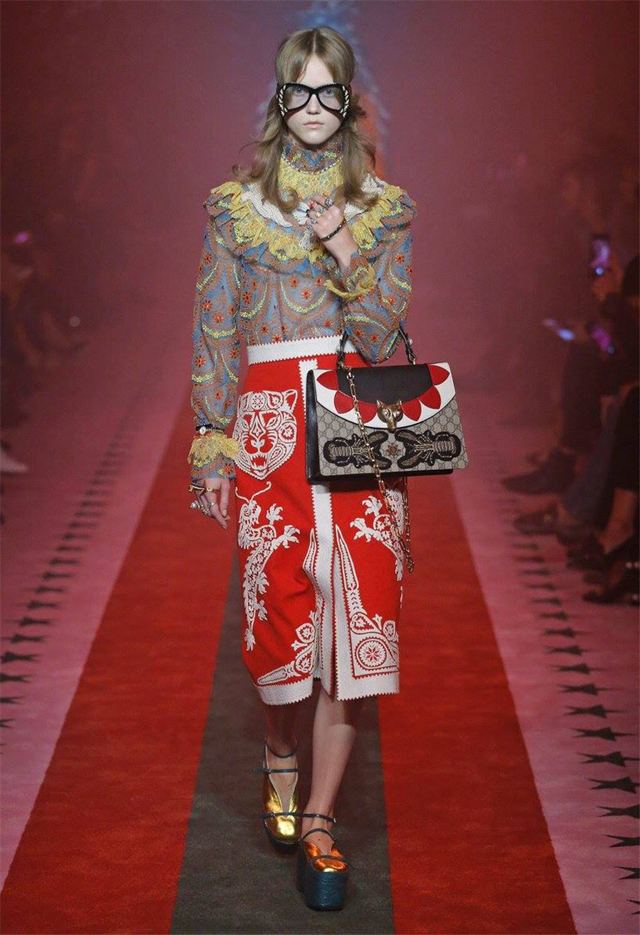 IMAGE Gucci Spring/Summer 2017
Suspended neckline ornamentation. From lace to pearls and drop beads, the neck is the new centerpiece of attention.
ADVERTISEMENT - CONTINUE READING BELOW
SEEN IN: Gucci, Dries Van Noten, Francesco Scognamiglio
Read more fashion tips and tricks inside our March issue here.