Trend-wise, plaid never really goes away! Rather, it gets redone in different shapes, sizes, and silhouettes as the years go by. And by the way, it matters exactly which kind of check is dominating the runways season after season! Confused already? Worry not, because you're sure to click out of here knowing the important differences between seven of fashion's fave checks. Below, let the class commence!
Gingham
Gingham comes from the Malay word genggang or "striped." It's a plain-woven fabric that derives its color and checkerboard pattern from carded or combed yarns. Best known in popular culture as the fabric of Dorothy from The Wizard of Oz's iconic dress.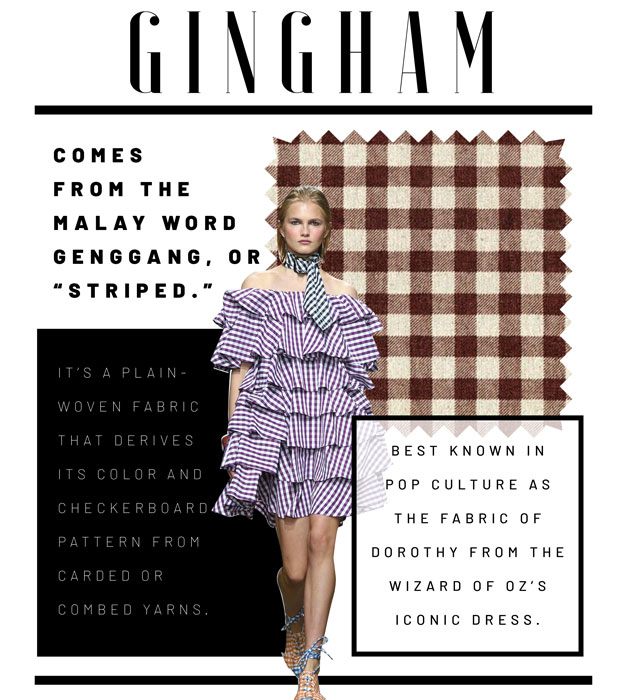 IMAGE Wikimedia Commons, House of Holland
Houndstooth
First found in Sweden circa 360-100 BC, Houndstooth is a large checked pattern in two contrasting colors with notched corners suggestive of a canine tooth. Its smaller iteration is called the puppytooth!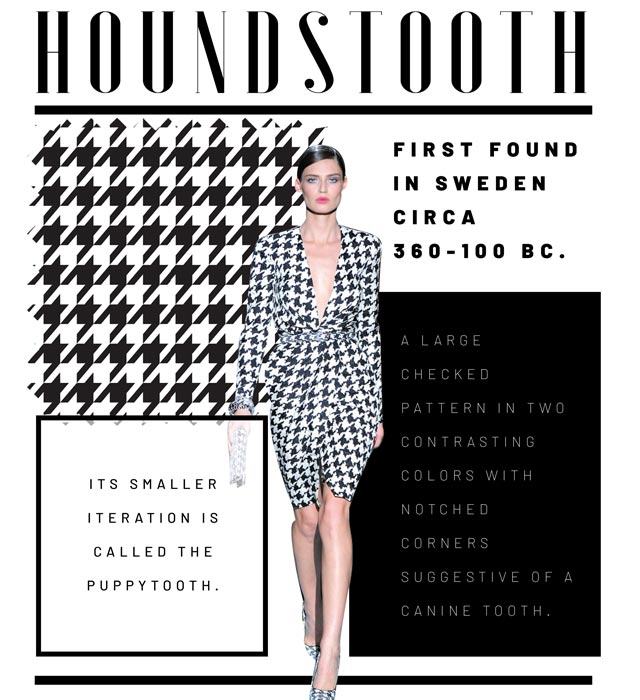 ADVERTISEMENT - CONTINUE READING BELOW
IMAGE Wikimedia Commons, Salvatore Ferragamo
Madras
This type of plaid originates from Madras (now Chennai), India. Characteristically dyed in bright, vibrant colors, it was first introduced to the American consumer in 1897.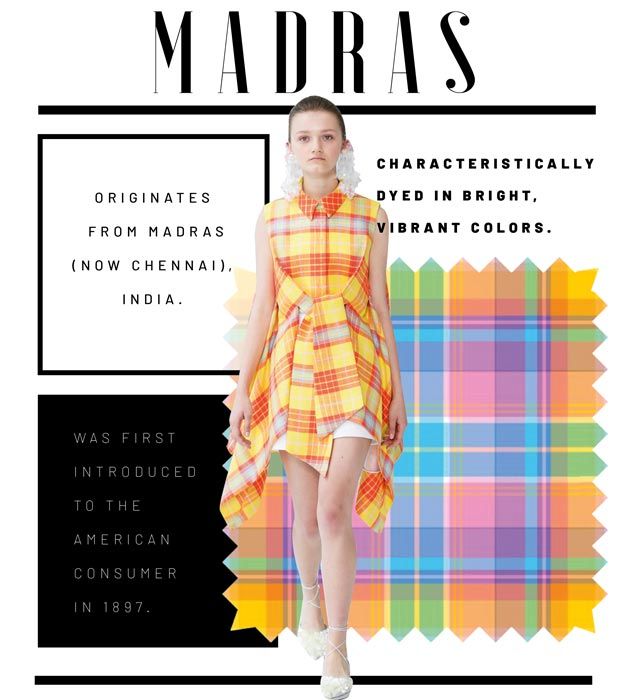 IMAGE Wikimedia Commons, Delpozo
Prince of Wales
Also called Glen plaid, this print was popularized by Edward VII and was named after his grandson, the rakish Edward VIII, Prince of Wales. Two dark and two light stripes alternate with four dark and four light stripes to create an intersecting pattern of irregular checks.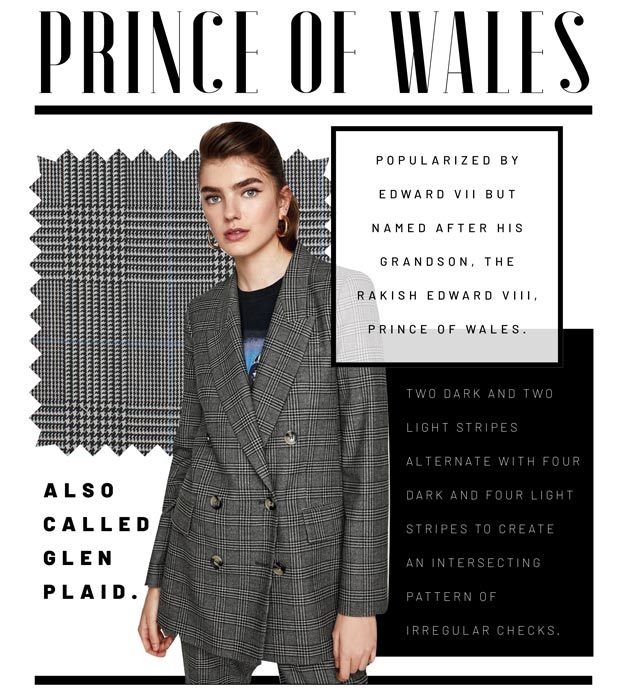 IMAGE Wikimedia Commons, Zara
Tartan
Tartan cloth is traditionally woolen, woven with stripes of different colors and widths crossing at right angles. It's worn chiefly by the Scottish Highlanders, each clan having its own unique plaid.
ADVERTISEMENT - CONTINUE READING BELOW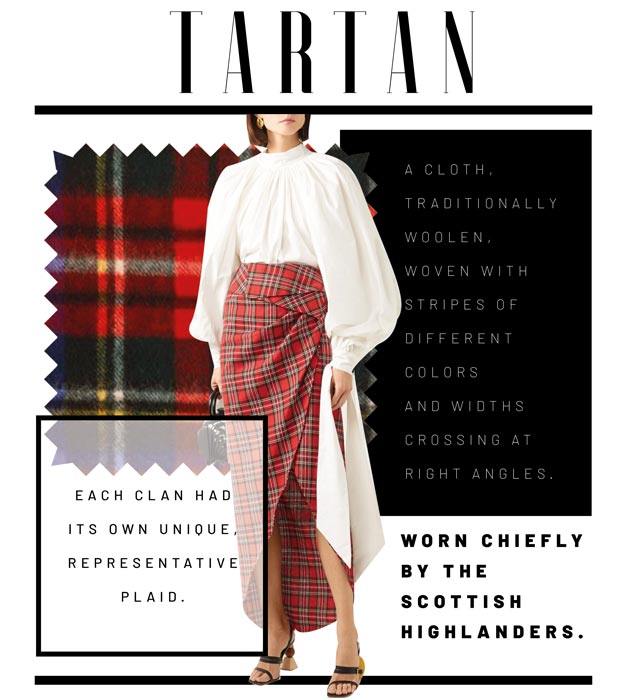 IMAGE Wikimedia Commons, Net-a-Porter.com
Tattersall
It's named after the British Tattersalls horse market founded in 1766. Carriage blankets in this plaid were a popular item for sale! The pattern is composed of thin, regularly-spaced stripes in two alternating colors, repeated to form squares.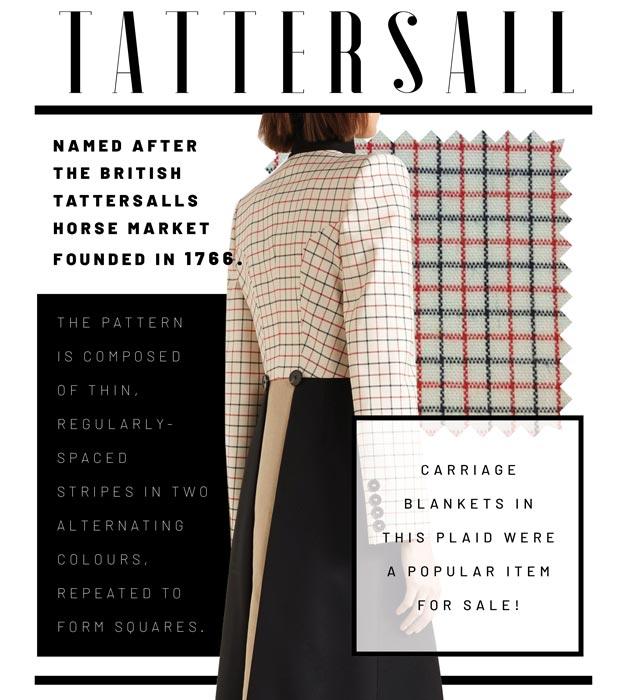 IMAGE Wikimedia Commons, Net-a-Porter.com
Window Pane
Window Pane takes its name from the distinctively wide, window-like, square pattern formed by two perpendicular pinstripes. Considered the most minimal of checks. Clark Gable and the Duke of Windsor were big fans!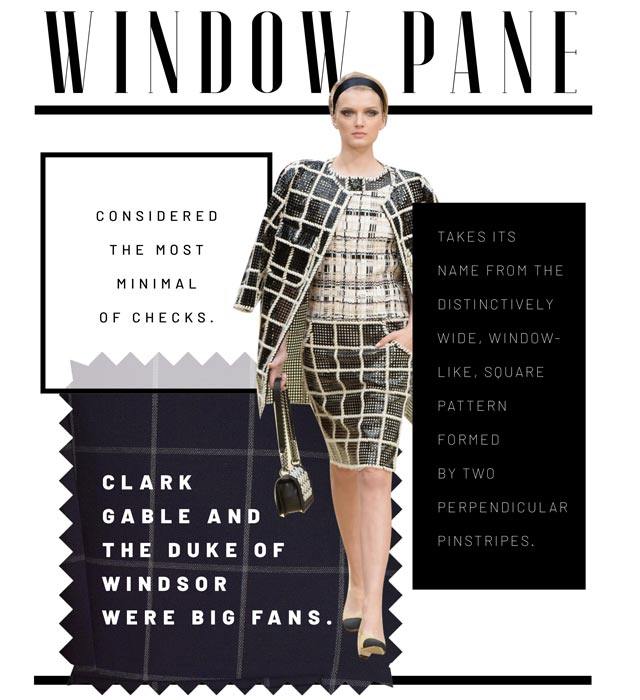 ADVERTISEMENT - CONTINUE READING BELOW
IMAGE Wikimedia Commons, Chanel