Filipino fashion megalabel Bench is marking its 30th anniversary this 2017, and what better way to celebrate than by looking back on some of the brand's most memorable moments? Below, we give you seven iconic, unforgettable ad campaigns that douse you in some serious nostalgia!
1. Sculler TVC (1991)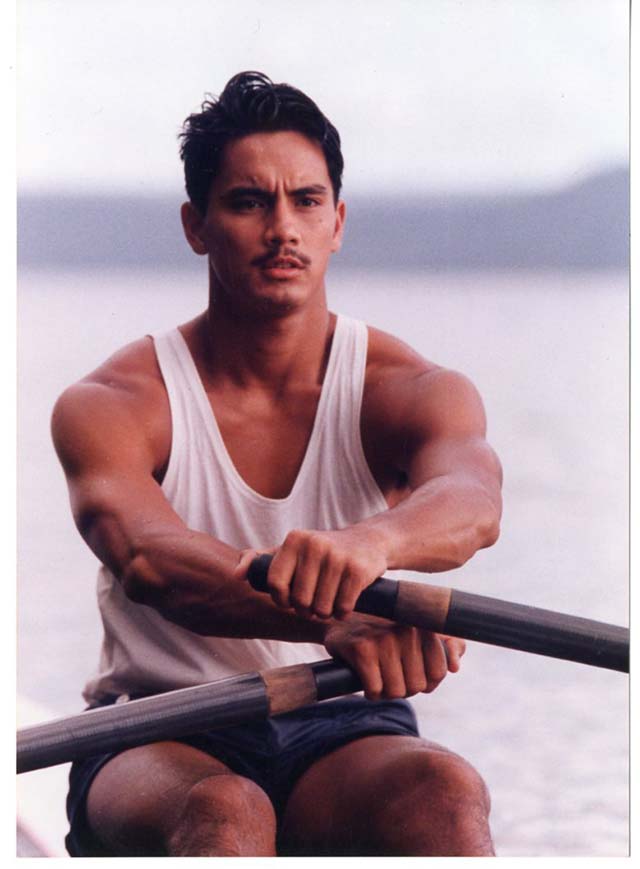 IMAGE Courtesy of Bench
Yes, we mean that commercial of Richard Gomez casually rowing a boat out on the water and straight into our hearts. Sculler won Best Cinematography from the 12th Advertising Congress at 1991's Araw Awards!
2. Saddle TVC (1993)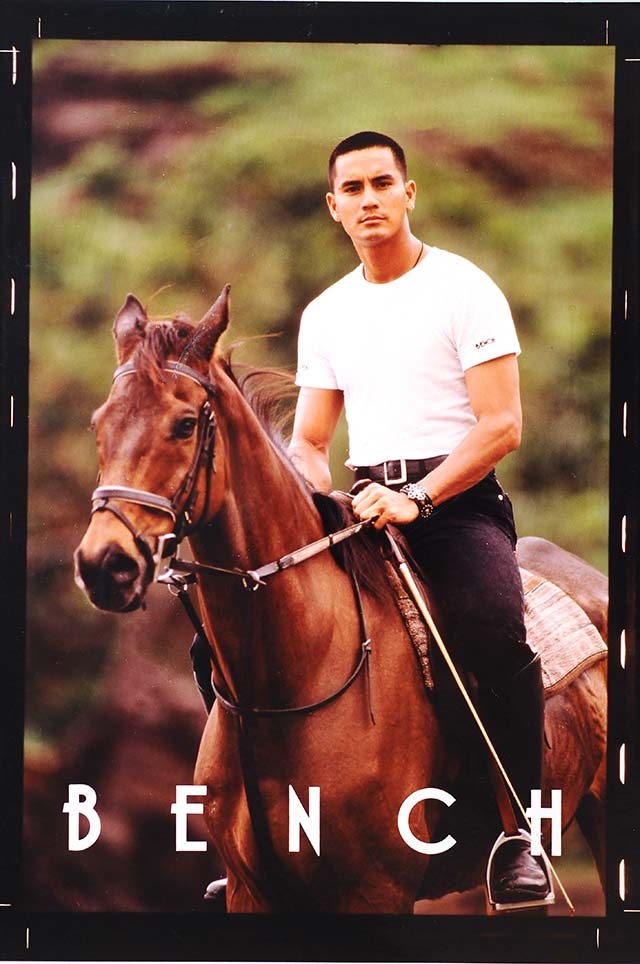 IMAGE Courtesy of Bench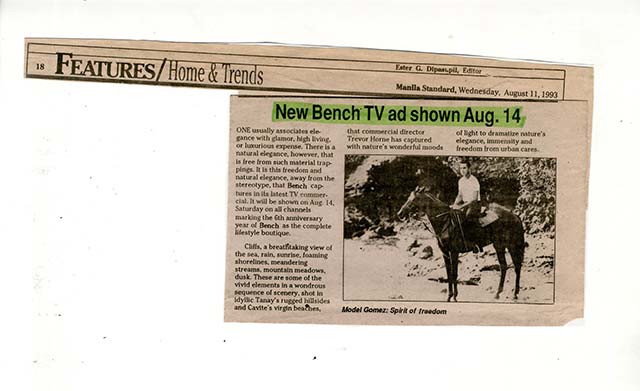 IMAGE Courtesy of Bench
Another classic Richard Gomez-headlined TVC, Saddle had the heartthrob gallop through "Tanay's rugged hillsides and Cavite's virgin beaches" on horseback. It's been more than 20 years and we're still swooning!
3. Elements TVCs (1994)
Composed of four separate clips for Bench's denim, stationery, beddings, and colognes lines respectively, Elements earned recognition and praise at that year's New York Festival International Advertising category.
4. First international brand ambassador - Nonie Tao (1995)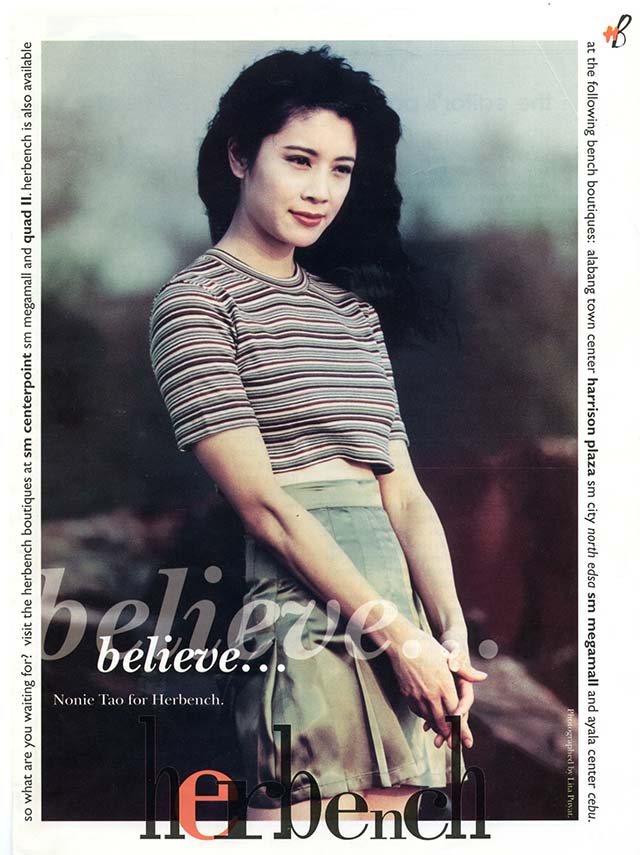 IMAGE Courtesy of Bench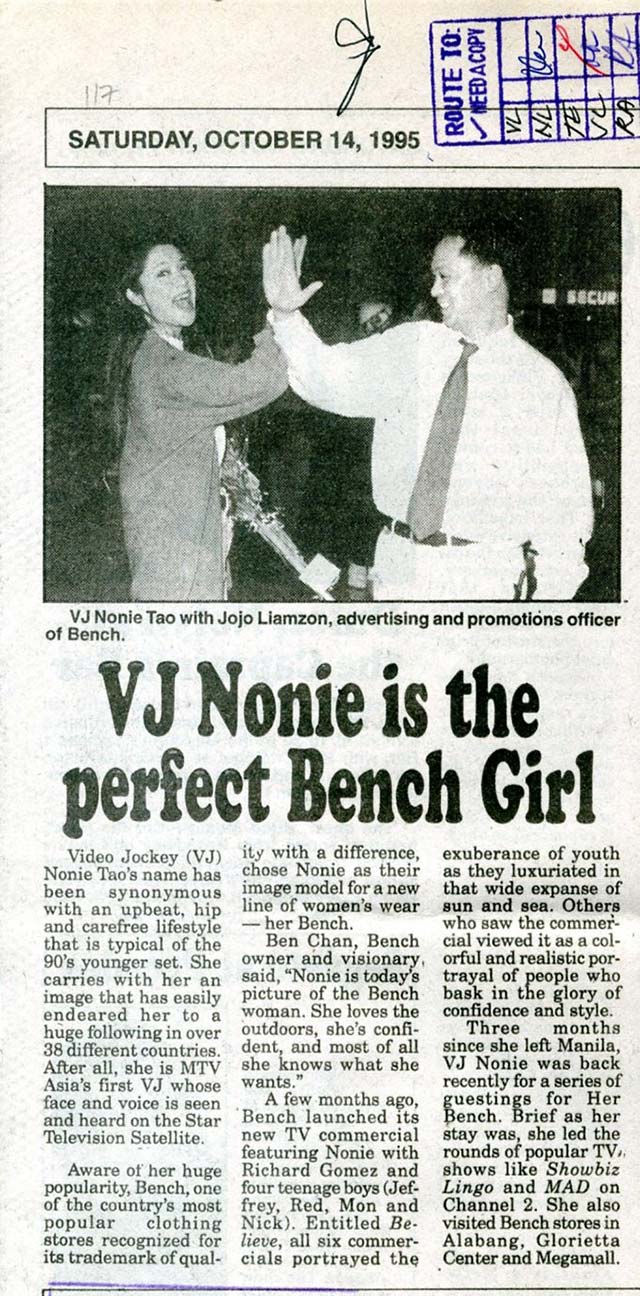 IMAGE Courtesy of Bench
Were you wondering who the brand's very first international ambassador was? Guess no more, because it was none other than Nonie Tao, MTV Asia's very first VJ! That's a lot of numero unos all in one go.
5. Beauty Pageant TVC (2003)
In case you needed a reminder to spray the deo on every morning, look to this hilarious commercial for a good laugh. Beauty Pageant earned the Bronze Award from the 18th Philippine Advertising Congress that year!
6. Jerry Yan for Bench (launched September 2003)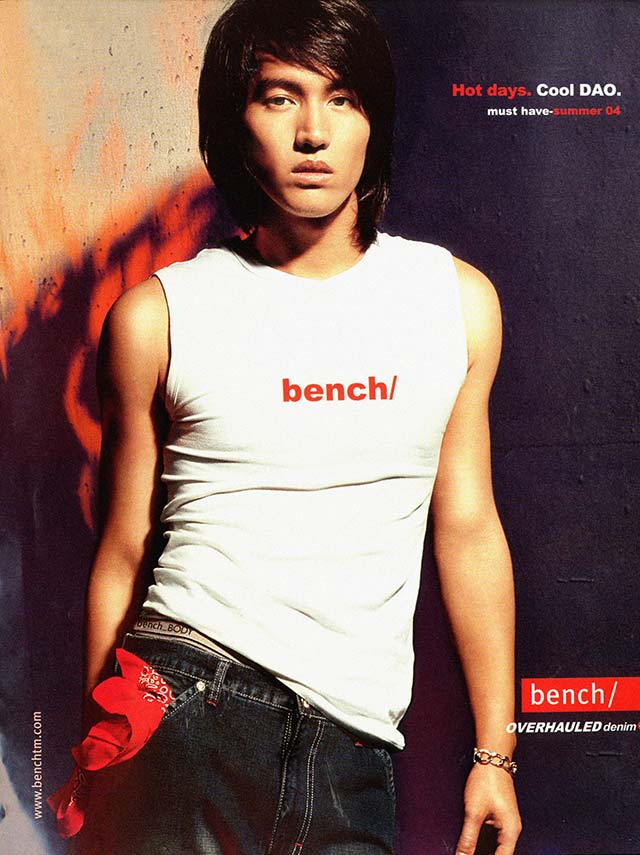 IMAGE Courtesy of Bench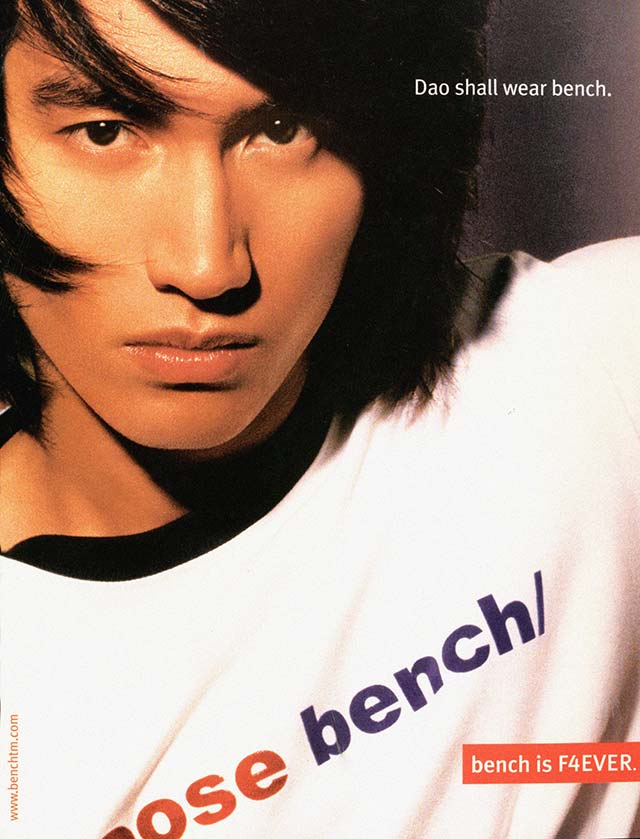 IMAGE Courtesy of Bench
We could never, never forget this, not as long as we live! Positively everyone was in love with Taiwanese drama Meteor Garden and its bad-boy leading man Jerry Yan. You may as well admit that Dao Ming Si was your first crush...
ADVERTISEMENT - CONTINUE READING BELOW
7. All Kinds of Love (launched February 2015)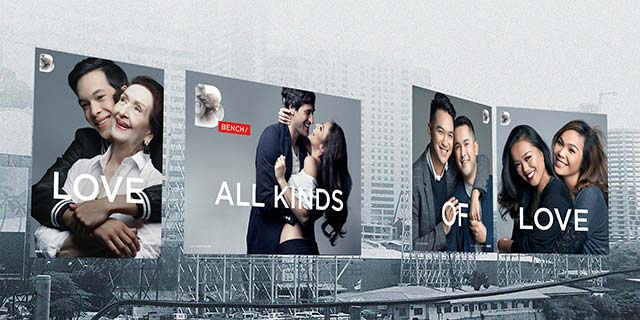 IMAGE Courtesy of Bench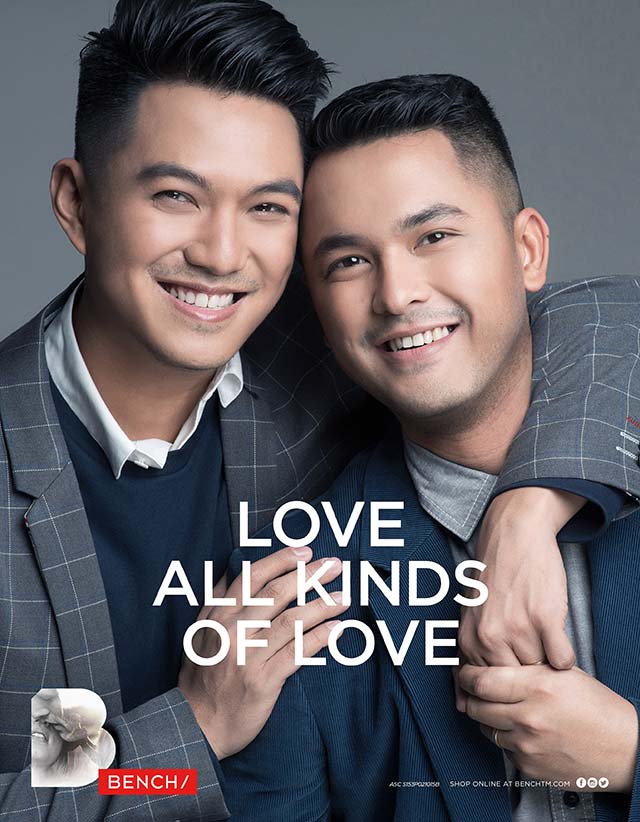 IMAGE Courtesy of Bench
Controversial yet 100% one for the books, Bench's All Kinds of Love campaign had tongues wagging from the very beginning. While netizens cheered the brand on for its bold move, censorship issues stirred fire on social media. Despite everything, it's become memorable for the message it's ultimately delivering: that love is love and it should be celebrated no matter the circumstance.