Quoting Ellen Degeneres in her acceptance speech at the People's Choice Awards where she was chosen as the Favorite Humanitarian, "I have to say it's a little strange to actually get an award for being nice and generous and kind, which is what we're all supposed to do with one another. That's the point of being a human." She continues by saying she doesn't think you need to have a talk show to be nice to people.
You see, Ellen, Mother Teresa, Mahatma Gandhi, and Steve Jobs are not the only ones capable of making a difference in the world. At the launch of Rexona MotionSense (an antiperspirant containing microcapsules filled with fragrance that burst with friction), the brand introduced us to 50 outstanding Pinoys, all movers and shakers in their respective fields. These are people who have made an impact—may not be anything out of this world, but done with good intention and in their unique way. Of course, the fashion industry has no scarcity of these inspiring people we can all learn from.
Below, we list the the steps you need to make a mark in the fast-paced world of fashion, according to the New Pinoy Movers.
1. Start now. You don't need to wait a single moment to start doing something you love.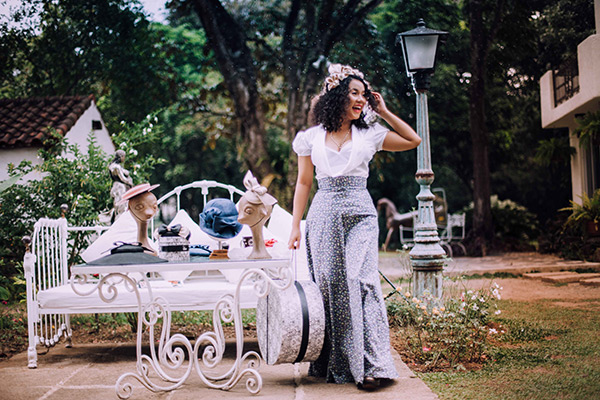 ADVERTISEMENT - CONTINUE READING BELOW
"I started from zero. I really worked hard. I knocked on people's doors until the world decided to listen." - Mich Dulce, milliner
Mich takes pride in having her creations recognized as luxury products, sold alongside international powerhouses like Chanel and Balenciaga. Earlier this month, the iconic Selfridges department store in London unveiled a window exclusively featuring Mich Dulce Millinery, which she proudly sees as the validation for all her hard work. "It's ironic because I used to walk past [Selfridges] when I was a student, and I always said that I'd like [to be in a window one day] but I never chose that store because I thought it was too big a dream," she muses. She continues to develop her brand as a social enterprise, working with Filipino weavers for textiles used in her hats.
Related Stories from Preview.ph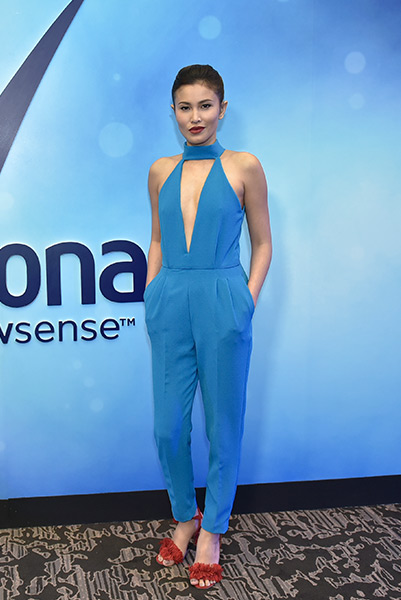 "There [is] such a big pool of talent here in the Philippines that it's time that we get known all over the world." - Charina Sarte, designer
Charina hit the international scene in 2015 when her collection was introduced to stores in Paris, and was housed in three showrooms in the City of Lights, including one along the iconic shopping center of the city, Champs Elysees. "It took a lot of hard work, and a big dream. I've been in the industry for 10 years and it was really a process for me, from starting in trunk shows, to having to open my store here in Greenbelt, and now being able to sell internationally."
2. You already have what it takes to contribute to the industry. The key is to have the heart to do it.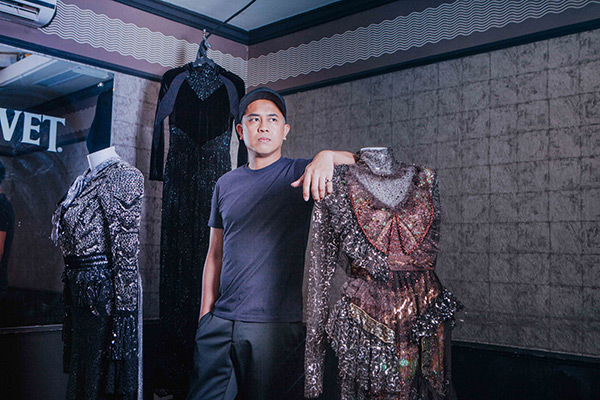 "I move by instinct. My passion moves me. I move for my vision and my craft. Because every move makes a difference." - Lesley Mobo, designer
Lesley got his start at a competition here in the Philippines, where he was discovered by his mentor Inno Sotto, who pushed him to pursue studies in fashion. He earned his fashion degree, including an MA, in Central St. Martins in London. There, his hard work has been recognized with a Colin Barns Award for fashion illustration, a nomination in the Chartered Society of Designers Fashion Awards, and was given the opportunity to participate in "Fashion in Motion"—where his work was featured on BBC News. His vision and aesthetic have also been made available through different collaborations, more notably with H&M and Uniqlo. Now, he plays the role of a fashion consultant, using his experience and creativity to provide direction for different brands and designers.
ADVERTISEMENT - CONTINUE READING BELOW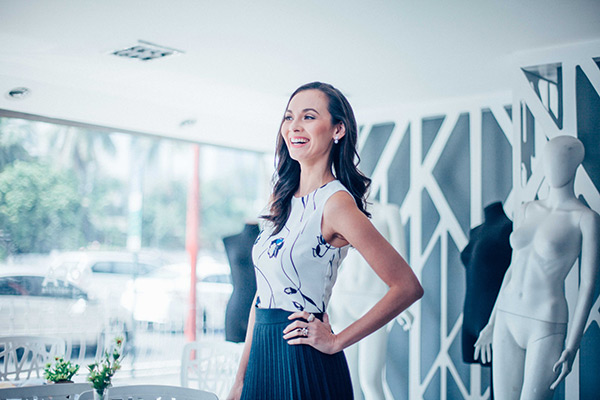 "Dreams have to be there because they will fuel you to move you into action. Dreaming is not going to work if you don't do anything. But you have to work, you have to move, you have to take action for your dreams [to become a] reality." - Amina Aranaz-Alunan, designer and owner of Aranàz, and co-founder of School of Fashion and the Arts (SoFA)
Amina is a crusader for creativity and design education the reason she ventured into her fashion accessories brand and eventually founded the school. At the helm of these two businesses, she feeds off the energy of her students and the people she works with. "Joy is manifested in their outputs because they love what they do."
3. When it comes to making a difference, nothing matters more than taking actions.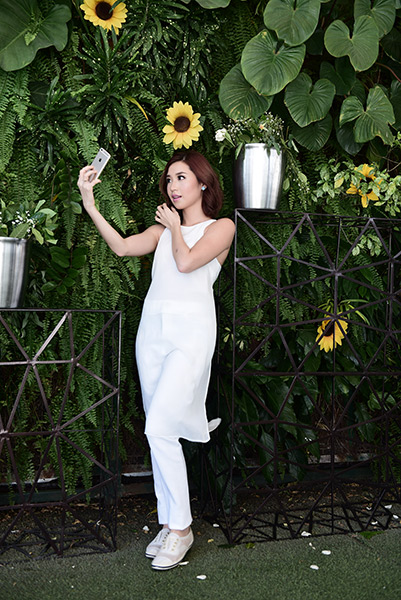 "When you have a goal to achieve, it doesn't just land on your lap. You don't just wake up one day and get everything you've ever dreamed of. You have to get up and get it going." - Kryz Uy, blogger
Kryz knows what it means to hustle, and what started out as a small project for school has eventually turned into a full-time profession that has kept her moving. "It's nice that people recognize what we do now. Years ago, it was unthinkable to make this a profession."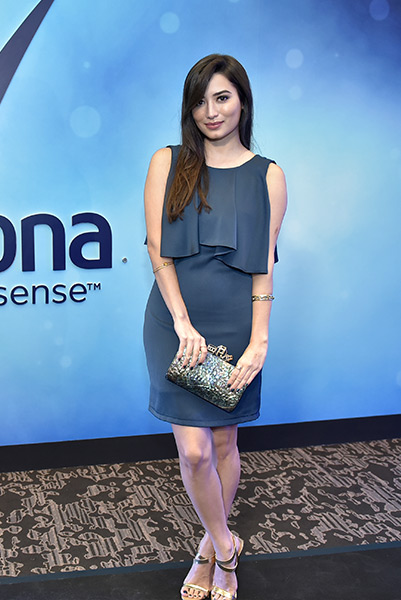 ADVERTISEMENT - CONTINUE READING BELOW
"It's not gonna happen for me if I just stay at home, I have to go do it myself." - Nicole Andersson, blogger
As someone who has always enjoyed socializing, engaging in conversations, and learning how different things come to life, hosting only came natural to Nicole. And when the opportunity to do so arose, she took it without hesitation.
4. Seek ways to contribute, large and small.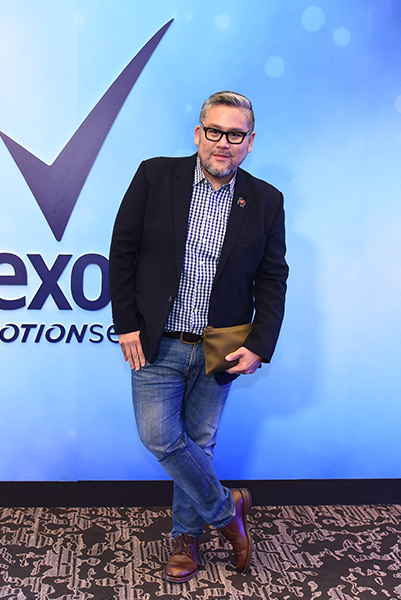 "Urban living in itself is already quite excruciating with the lack of infrastructure, with the lack of basic needs, and yet we have the tenacity to rise above it and smile, that tomorrow will be a better day. I'm an eternal optimist and I think this is all just part of the process of becoming a great nation, and part of that is really the people." - Rajo Laurel, designer
Rajo has a lot to be proud of with tons of accolades under his belt. Yet, when asked about his greatest achievement, he responds, "Being able to secure the livelihood of my 500 plus employees." Not one to allow fame and awards to get to his head, Rajo is proud of the business he has established that allows him to improve the lives and the future of the people around him.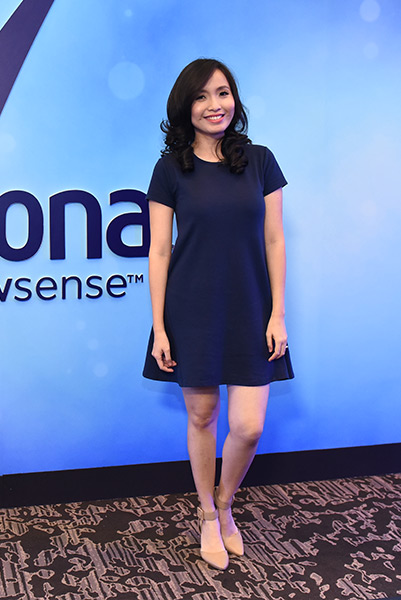 "You don't just stand by and see what happens. You become part of the solution and part of the change. That is very inspiring." - Reese Fernandez-Ruiz, founder of Rags2Riches, Inc.
One man's trash is another person's treasure. This famous saying certainly holds true to the vision behind R2R, one of the most successful social enterprises in the Philippines, and its founder Reese. Since 2007, her passion for creating beautiful and sustainable designs has translated into livelihood opportunities for artisans. These women upcycle overstock cloth, locally sourced materials, and indigenous fabrics, and transform them into elegant eco-ethical products.
ADVERTISEMENT - CONTINUE READING BELOW
5. Empower other people.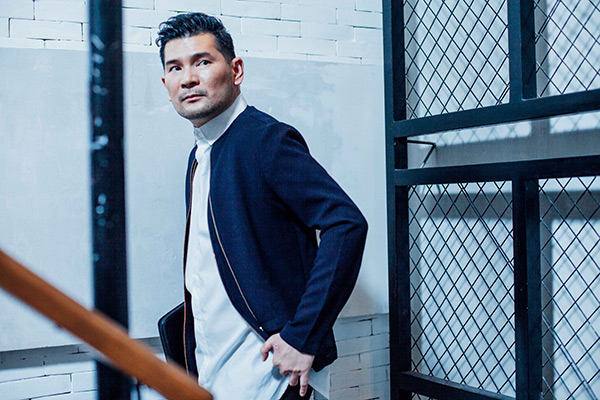 "I'm so proud of the people who have worked in Saga. I've trained a lot of people, and now they're doing their own thing. I think that's what movement is all about." - Robby Carmona, fashion event director and founder of Saga Events, Inc.
Robby started in the industry 20 years ago. "I started Saga with one typewriter—manual typewriter!—a fax machine, and three CDs to play in my shows," he shares. Two decades after, his experience and mentorship have helped move the careers of many others in the industry and inspired them to start their own businesses.
Hey, Preview readers! Follow us on Facebook, Instagram, YouTube, Tiktok, and Twitter to stay up to speed on all things trendy and creative. We'll curate the most stylish feed for you!