We can't choose our workmates, but we can choose who to be friends with in the office - unless, of course, you are your own boss. And if you're not, then you're pretty much stuck with a diverse mix of people, all together, climbing your way up the corporate ladder.
Here's another thing we have the liberty to choose: what outfit to put on for work. And in a competitive environment like the fashion industry, that daily decision says a lot about who you are and where you want to go. As the saying goes, "Dress for the job you want, not for the job you have."
Now meet these five different women who work for the mighty world of fashion. Who among them can you relate to the most?
The Lady Boss
Admit it, a whiff of her musky perfume can put ice-cold fear into your veins. Her uniform: a sharp-looking bespoke designer pant suit that most-likely cost twice your monthly salary. She totes around Hermes Kelly on Mondays, Givenchy Antigona on Tuesdays, Celine Phantom on Wednesdays, and the list goes on. She even glides through the office hallways with her 120 mm patent Pigalles as if she's having a stroll in the park. Her wide array of expensive designer bags inspire her employees to strive harder, and everyone knows she can afford everything - including you, your friends, and this office.
ADVERTISEMENT - CONTINUE READING BELOW
The Intern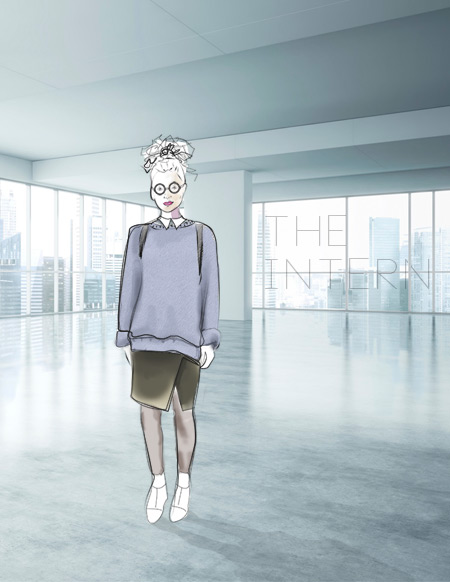 New to the playing field, her perception of work attire is still a learning process. She's still not sure whether or not to ditch her stockings, but she seems pretty certain about carrying a bulky backpack whatever her #OOTD may be (even if it's a sheer white blouse tucked in an ill-fitting pencil skirt). But considering her enthusiasm and eagerness to get the job done, she's forgiven. And besides, nobody's more willing to make you coffee than your intern.
The Corporate Vixen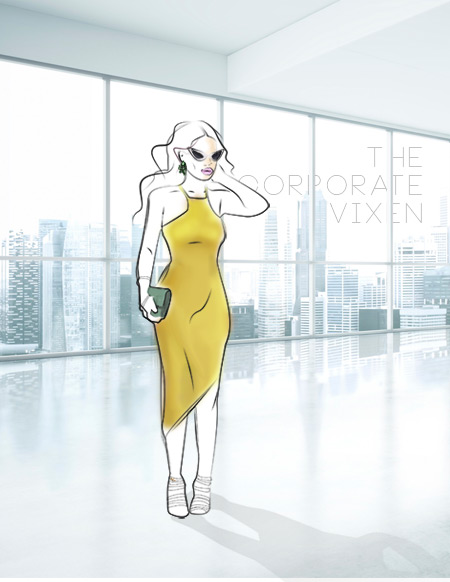 She is a goddess. Girls love to hate her for her overly dyed, curled to perfection set of tresses while men gawk on her cleavage-baring, tight-fitting bodycon dress that doubles as her uniform (by day) and party outfit (by night). She can easily close any deal with the help of her sultry demeanor paired with her God-given assets.
The Young Go-Getter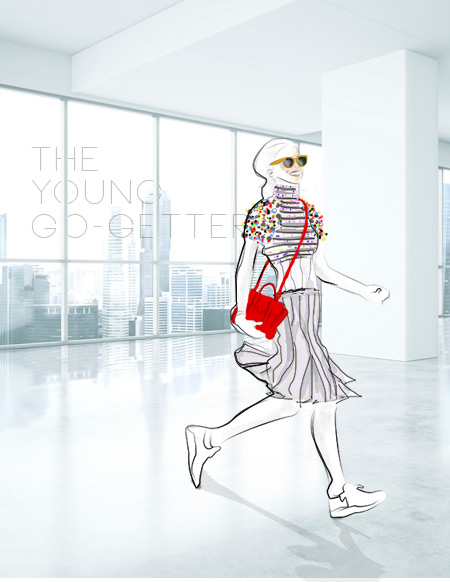 She's a modern day yuppie that takes cues from her lady boss - young enough to be experimental with her work wear (with an intention to squeeze in an #OOTD post in between work breaks). Her go-to brands like Zara and Topshop fit her budget. And that Phillip Lim Pashli she carries everyday? It's no doubt borrowed from her mom or a gift from daddy.
The Worker Bees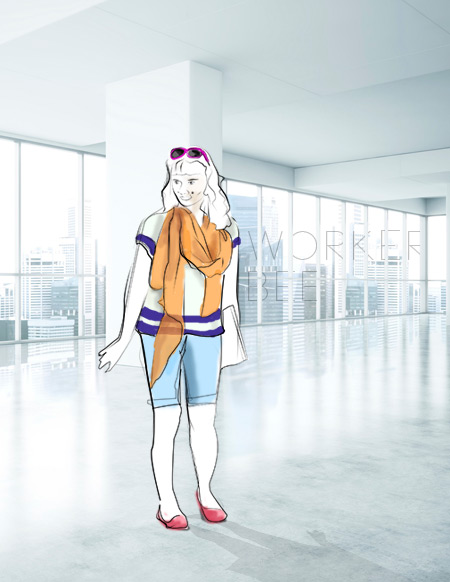 ADVERTISEMENT - CONTINUE READING BELOW
Hashtag #MayForever. Employees come and go, but not them. They've seen it all—from the company's first ribbon-cutting event, to numerous office renovations, to countless corporate Christmas parties. They were with the company and practically doing the same job since the beginning of time. When the "A.C." gets too cold, she takes out her trusty old pashmina so she can put it over her usual, commuter friendly, outfit, ie. polo shirt and skinny jeans. During lunch breaks, you can catch her browsing through a Natasha catalog, picking out the latest fashion offering that fits her humble earnings.
Illustrations by Mark Buenaobra
Hey, Preview readers! Follow us on Facebook, Instagram, YouTube, Tiktok, and Twitter to stay up to speed on all things trendy and creative. We'll curate the most stylish feed for you!