Uniqlo is a fashion brand that is undeniably both a bare necessity and a closet staple. It speaks volumes of fun and function, and is a favorite among fashionistas around the globe. The clothes may look basic but each piece gives that stylish punch.
What makes Uniqlo's clothes -well- unique? Let us count five ways:
1. Ever heard of the term LifeWear? Well, we say, you should!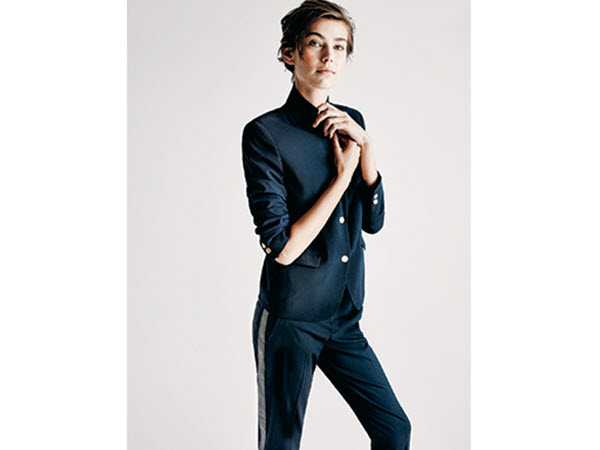 ADVERTISEMENT - CONTINUE READING BELOW
Clean-cut and comfy: Stretch blazer and denim micro shorts highlight Uniqlo ensembles

While terms like "timeless" and "classic" are standard fashion parlance, Uniqlo believes that some clothes should be so comfortable that you'd want to live in them forever—and thus the term LifeWear was coined. They're versatile pieces you can layer, style, or wear as is, and are technologically manufactured to give more ease to wearing clothes. Take Airism, for example—Uniqlo's super-breathable undergarment line that lets cool air seep within the fabric, making it feel like you're almost wearing nothing. Other LifeWear must-haves? The Pocketable Parka, Dry-Ex polo shirt, Bratop dress, and Sweat Full Zip hoodie.
CONTINUE READING BELOW
Recommended Videos
"To make really good fabric takes a couple of years. We talk about one-millimeter things that normal people don't care about but we care to make the perfect silhouette, design, and style," says Yuki Katsuka, head of research and design for Uniqlo Co. Ltd. and group senior vice president of Fast Retailing Co. Ltd. "We have to make the perfect single item and provide 100 percent good fabric, color and detail."
ADVERTISEMENT - CONTINUE READING BELOW
Needless to say, the concept to LifeWear may be simple but its clothes are truly a necessity.
2. It's the debut of a new fabric: Uniqlo introduces memory nylon.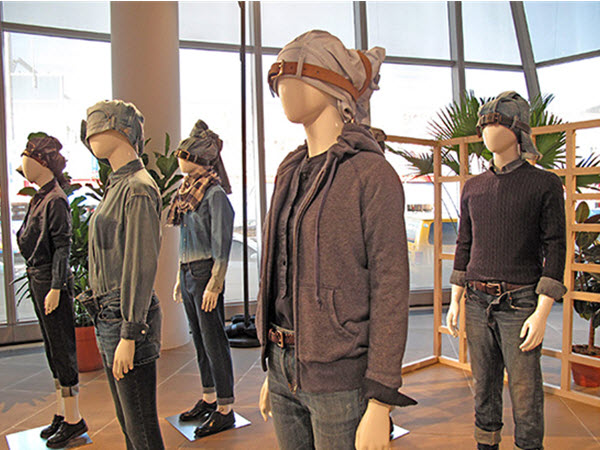 Jean-ius: Uniqlo jeans are cut from special Kaihara denim
A must-have right now? The Skinny Fit Jeans that have been cut from a new fabric that makes them 20 percent lighter than other brands. It's of Kaihara fabric from makers of original Japanese denim.
ADVERTISEMENT - CONTINUE READING BELOW
Leave it to the Japanese to churn out anything hi-tech—true to Uniqlo's, er, unique niche of introducing cutting edge clothing technology, it unveils an uber smart fabric—so smart, it aims to know all about its wearer. Memory nylon moves with its wearer's body, and reshapes to fit your specific body form. Soft and light on skin, Kaihara denim is 50 percent stretch fabric with 90 percent recovery. In short, however you work it in your Skinny Fit Jeans, it will go back to its original shape. Genius, right?
3. The man whose shirts Pharell and Kanye covet is the same man who designs the t-shirts for Uniqlo's UT Collection – all 1,000 of them.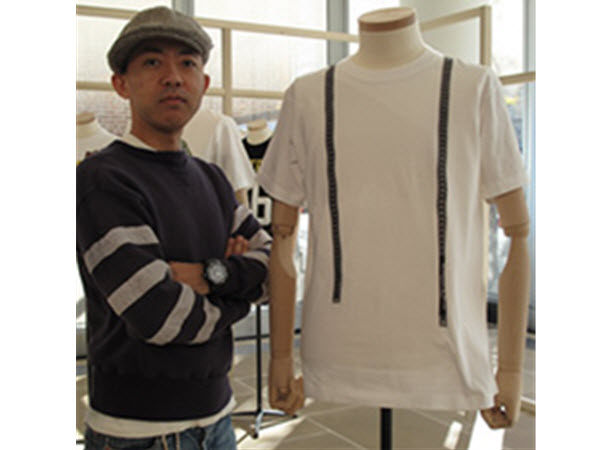 ADVERTISEMENT - CONTINUE READING BELOW
Streetwear icon Nigo with his favorite from the UT T-shirt line he designed
Just when you thought graphic shirts have overstayed their welcome, Japanese streetwear designer Nigo has managed to develop over a thousand designs for Uniqlo's UT line. Nigo—whose streetwear brand, A Bathing Ape, has a cult following led by Pharell Williams and Kanye West—is also the creative director of UT, and the genius behind the line's street-ready aesthetic.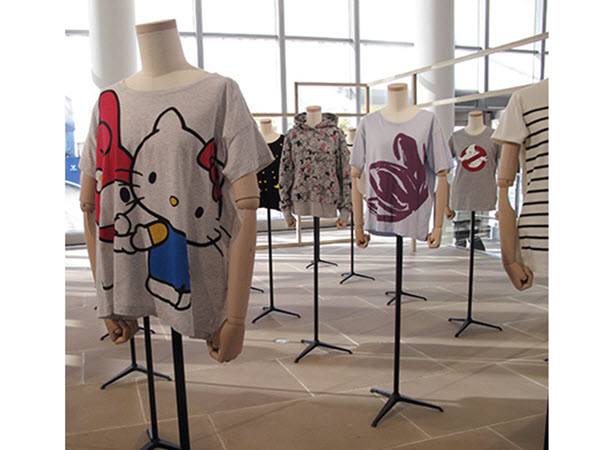 ADVERTISEMENT - CONTINUE READING BELOW
The New Model Ts: Nigo designed over 1,000 T-shirts for Uniqlo's spring-summer 2015 UT collection
4. Classic Chanel model Ines de la Fressange is back with a third Uniqlo collab.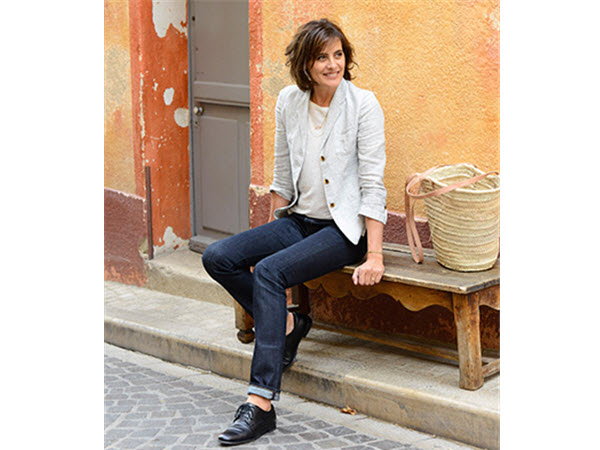 The South of France inspires style icon Ines de la Fressange's third Uniqlo collection

While her previous collection got us hooked on the revival of chic shift dresses and lining up for the mother of all white button-downs (trust us, that piece will be on rotation forever), the French icon's third team-up with the brand will have her producing linen pieces in neutral tones and vintage imagery. Yup, we're dying to have a third dose of Ines.
ADVERTISEMENT - CONTINUE READING BELOW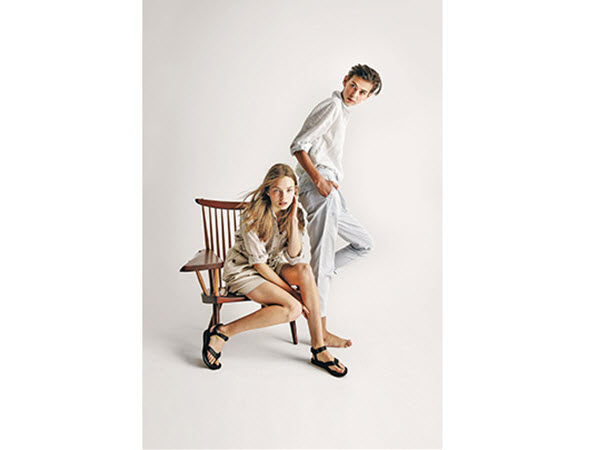 Natural materials: Uniqlo SS15 features a myriad of linen pieces for more relaxed yet fashionable looks
5. LifeWear is an art form.
As if this special line can't get any more ahrt (with pieces featuring the works of Andy Warhol, Keith Haring, Jackson Pollock, and Yayoi Kusama), Uniqlo is teaming up with noted MOMA (Museum of Metropolitan Art) artists in its Spring/Summer release this year. On deck? Abstract artist Jennifer Bartlett and late Bauhaus-trained textile artist Anni Albers.
ADVERTISEMENT - CONTINUE READING BELOW
From ULD (Ultra Light Down), Heattech, AIRism, SPRZ NY (Surprise New York), Uniqlo has transformed technology in clothing and design as an art form in itself. This is indeed LifeWear: great pieces that anybody can relate to that you can style up or down. So whether you're a young fashionista who wants to capture an awesome OOTD for your Instagram or a woman who rocks comfy clothes and yet stays in style, Uniqlo is the lifestyle clothing brand for you.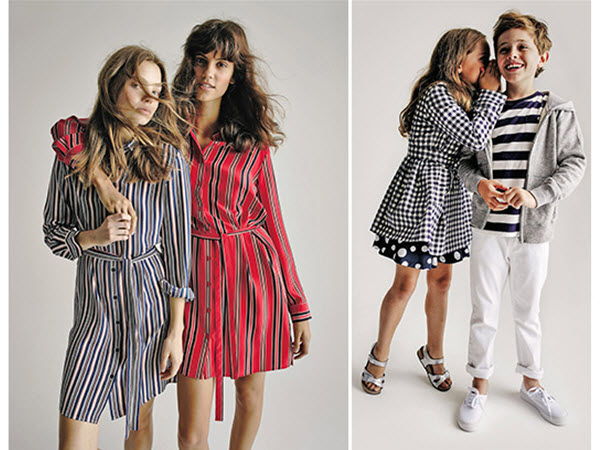 ADVERTISEMENT - CONTINUE READING BELOW
Style meets safety: Uniqlo silk striped dresses and clothing for kids
To get into the Uniqlo lifestyle, visit their website and follow them on Facebook, Twitter, and Instagram.
Source: Uniqlo SS 15: 'Tis the season for exciting collabs by Therese Jamora-Garceau