Many books have given life to a number of fashion icons whose style we admire most. Blair Waldorf, Serena van der Woodsen, and Jenny Humphrey all started out from the pages of Cecily von Ziegesar's hit series Gossip Girl before coming to the TV screen, as did Miranda Priestly of Lauren Weisberger's The Devil Wears Prada before actress Meryl Streep gave her a face.
But before these ladies gave us labels and love, those who came before them served up some pretty serious style game, too. Here, we rounded up five of our favorite characters of classic literature who have earned their stripes as icons of fashion. See below who made it on the list.
Holly Golightly, Breakfast At Tiffany's
There's a reason why women aspire to be as chic and classy as Holly Golightly. Take cue from her and remember that black matched with pearls will never go out of style.
ADVERTISEMENT - CONTINUE READING BELOW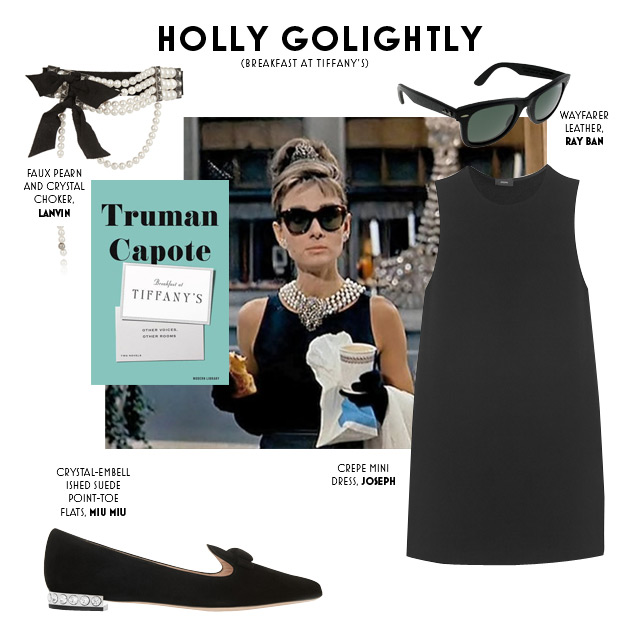 "She was still on the stairs, now she reached the landing, and the ragbag colors of her boy's hair, tawny streaks, strands of albino blond and yellow caught the hall light. It was a warm evening, nearly summer, and she wore a slim, cool black dress, black sandals, a pearl choker. For all her chic thinness, she had an almost breakfast-cereal air of health, a soap and lemon cleanness, a rough pink darkening in the cheeks. Her mouth was large, her nose upturned. A pair of dark glasses blotted out her eyes. It was a face beyond childhood, yet this side of belonging to a woman. I thought her anywhere between sixteen and thirty; as it turned out, she was shy two months of her nineteenth birthday." – Truman Capote, Breakfast At Tiffany's
CONTINUE READING BELOW
Recommended Videos
Kitty, Anna Karenina
Kitty stands in contrast of Anna with her debutante look for the ball. While Anna was decked out in all-black, Kitty's white ball gown and pink-rosettes gave her an all-around, well-polished and sophisticated look.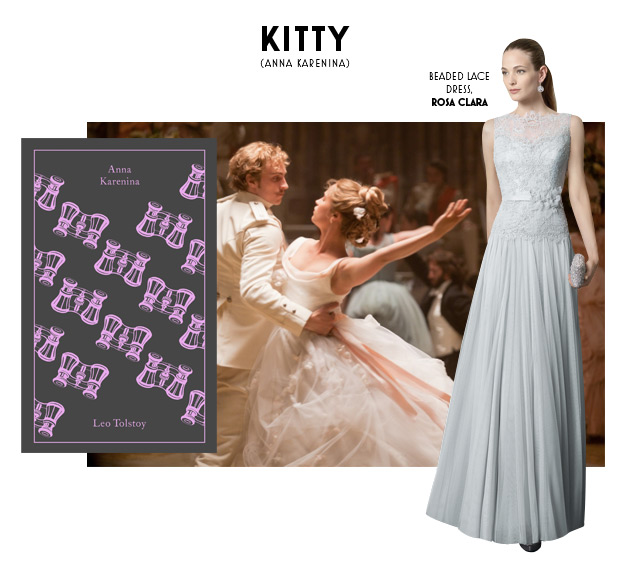 "Although her dress, her coiffure, and all the preparations for the ball had cost Kitty great trouble and consideration, at this moment she walked into the ballroom in her elaborate tulle dress over a pink slip as easily and simply as though all the rosettes and lace, all the minute details of her attire, had not cost her or her family a moment's attention, as though she had been born in that tulle and lace, with her hair done up high on her head, and a rose and two leaves on the top of it." – Leo Tolstoy, Anna Karenina
ADVERTISEMENT - CONTINUE READING BELOW
Daisy Buchanan, The Great Gatsby
Daisy Buchanan embodies the decadence of her era. Perpetually dressed to the nines in short flapper dresses, there's no question she deserves to be on this list.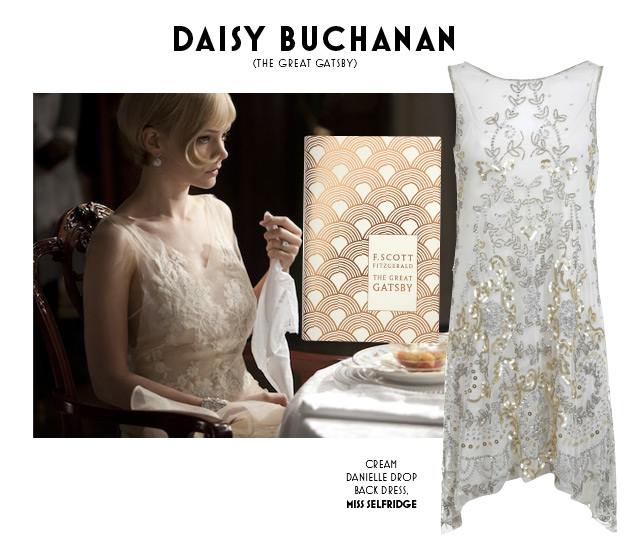 "They were both in white, and their dresses were rippling and fluttering as if they had just been blown back in after a short flight around the house." – F. Scott Fitzgerald, The Great Gatsby
ADVERTISEMENT - CONTINUE READING BELOW
Jay Gatsby, The Great Gatsby
If Daisy's on the list, of course, Mr. Gatsby and his opulent self deserves a spot as well.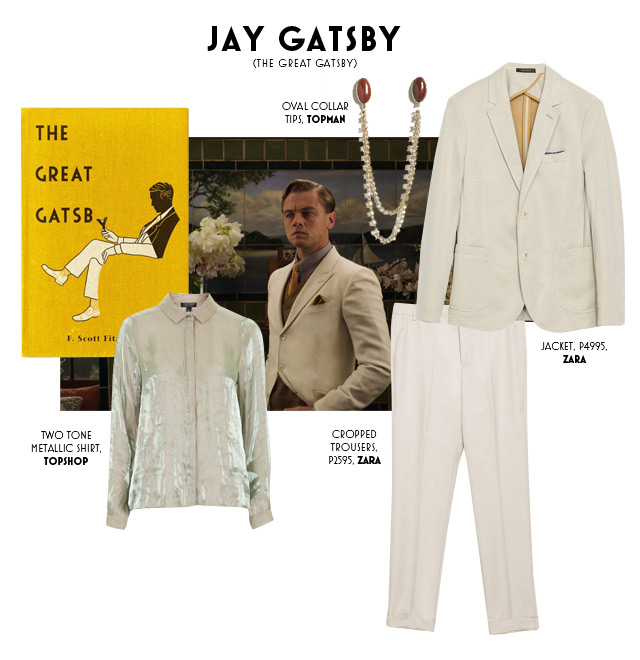 "An hour later, the front door opened nervously, and Gatsby, in a white flannel suit, silver shirt, and gold-colored tie hurried in." – F. Scott Fitzgerald, The Great Gatsby
ADVERTISEMENT - CONTINUE READING BELOW
Scarlett O'Hara, Gone With The Wind
Scarlett's green curtain gown in Gone With The Wind is one of the most iconic ensembles in the history of both film and literature. The gown was made from family drapes, and she wears it to entice Rhett Butler to tie the knot with her.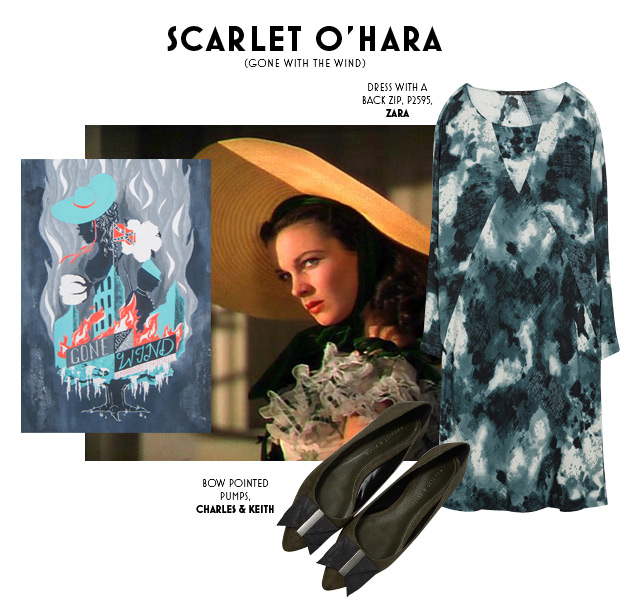 ADVERTISEMENT - CONTINUE READING BELOW
"Her new green flowered-muslin dress spread its twelve yards of billowing material over her hoops and exactly matched the flat-heeled green morocco slippers her father had recently brought her from Atlanta. The dress set off to perfection the seventeen-inch waist, the smallest in three counties, and the tightly fitting basque showed breasts well matured for her sixteen years." – Margaret Mithcell, Gone With The Wind
Who's your favorite?
Hey, Preview readers! Follow us on Facebook, Instagram, YouTube, Tiktok, and Twitter to stay up to speed on all things trendy and creative. We'll curate the most stylish feed for you!