Karylle Tatlonghari and Yael Yuzon got married last week and honestly, we still can't get over it. Celebrity weddings, well, weddings in general get us excited, giddy, and mushy—all at the same time. We've watched their Threelogy SDE multiple times and have browsed photographs by Pat Dy just to pacify our excitement and today, we're sharing with you the style elements that we loved from Karylle and Yael's garden wedding. And oh, we have tons of pictures to show you, too!
Karylle's wedding gown made by Dubai-based designer, Furne One, was beautifully detailed and stunning. We can't help but marvel over the texture, embroidery, and amazing fit on the glowing bride!
ADVERTISEMENT - CONTINUE READING BELOW
She opted for a classic bun that allowed the nice detailing of her veil sit perfectly on her head. Her makeup...there's something about her makeup that made her look younger! We think it's the brows. Or the blush. We can't decide! One thing for sure, she was glowing.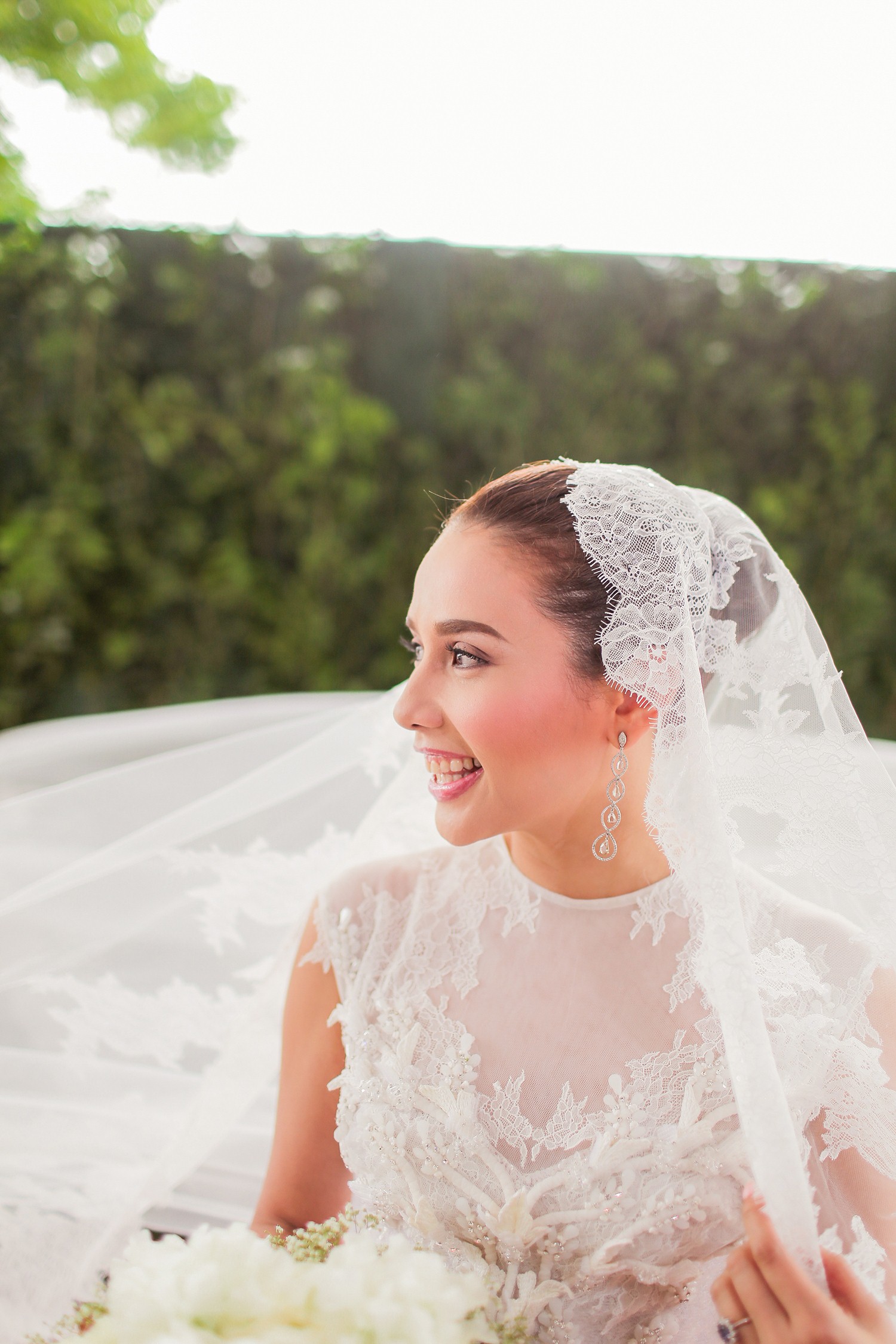 Yael, of couse, looked dapper in his three-piece suit made by Rajo Laurel. And oh, you cannot miss his adorable and quirky Mickey Mouse boutonniere.

The wedding entourage played around with floral and tropical prints for their dresses and it was the perfect fit for a wedding during the summer. It looked incredibly vibrant in photos, what more in person?

The wedding reception, Angel Fields, was filled with gorgeous flowers and lanterns that brightened up the place—the feel was very laid-back, personal, and so much fun.
Yael and Karylle also rapped their "thank you" speech and we loved it! They really are a couple filled with so much personality that it just overflows. (Watch their rap video through Divine Lee's Instagram account, one of Karylle's besties.)
Want more? Launch the photo gallery to browse through their wedding photos by Pat Dy and watch their SDE below which is Sponge Cola's music video as well.
ADVERTISEMENT - CONTINUE READING BELOW