There are so many reasons why we love Anne Curtis; why do you think she's on our cover so often? But today, on her special day, we narrow it down to five. Scroll down to see our list.
We love how dedicated she is with matters of career—as an actress, singer, and host, whatever it may be, she always, always gives her best!
ADVERTISEMENT - CONTINUE READING BELOW
Anne Curtis is a fashion chameleon, she looks great in anything she wears. Think about it: she looks good in sports attire, in a glamorous gown, in anything, really! She even looks good dressed as a guy! And even when she makes fun of herself and makes goofy faces, she just never looks not good.
ADVERTISEMENT - CONTINUE READING BELOW
CONTINUE READING BELOW
Recommended Videos
She's our fitness inspiration. Don't you just love the fact that she trains like a beast, but looks like a real beauty? We love her commitment to fitness and healthy eating, she shows us that it can be done!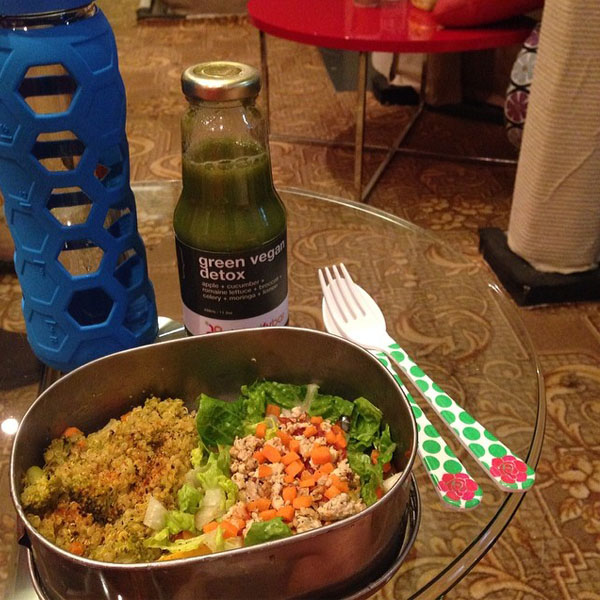 Anne Curtis loves animals—she has pets, a cat named Mogwai (yes, we assume it's named after the band!) and a dog named Pancho.
ADVERTISEMENT - CONTINUE READING BELOW
We absolutely love her taste in music. She listens to a wide variety of genres and doesn't just stick to one. We always spot her in music festivals and concerts! We recently saw her at Feb Fest 2014 . (Her photo below is one with Phoenix.)
Happy Birthday, Anne! We wish you all the best!
ADVERTISEMENT - CONTINUE READING BELOW
Do you love Anne as much as we do? Tweet us @stylebibleph and don't forget to tag our birthday girl @annecurtissmith.
Launch the photo gallery to see Anne's rockeoke party through her friends' Instagram accounts.