As the biggest names in fashion gather together in Paris for the runway shows, we once again marvel at the brilliant ideas of our international designers. Seeing that our tropical country restricts us from copping sartorial looks straight from the pages of Vogue, we give up on the idea of donning head-to-toe fur while we're in sunny Manila. So instead, we round up a list of trends inspired by the Fall/Winter 2014 collections of Valentino, Chanel, Givenchy and more of those that we can actually wear right here, right now.
Scroll down and learn how to snag these runway looks.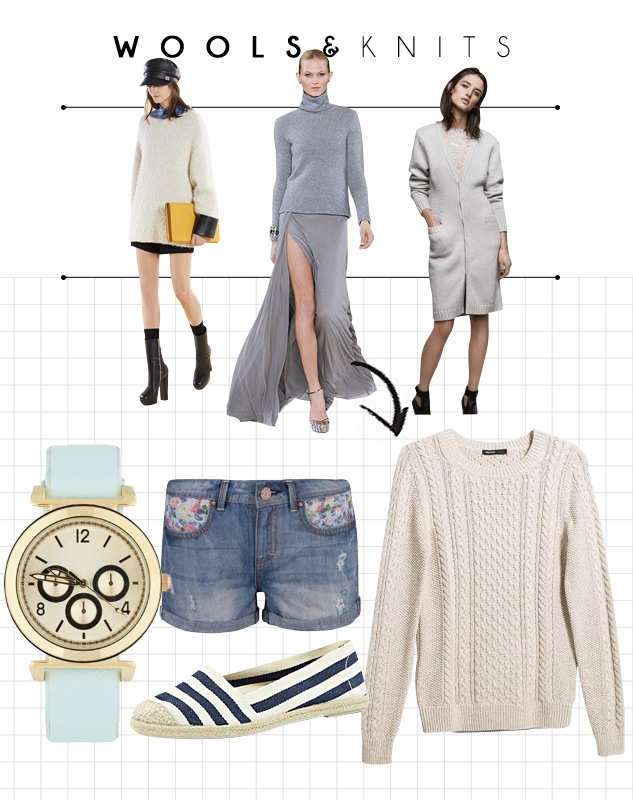 Wools and knits are key players in colder climates and this year was no different. Gucci, Nina Ricci, and Ralph Lauren were amongst the many sporting cowl-necks, fisherman's cardigans, and ribbed looks.
Local Twist: Incorporate knits to your wardrobe and cozy up to the fuzzy weather. The rainy season is the perfect time to pull out those sweaters from your closet and pair it with something cool and casual that you can sport on a lazy day.
ADVERTISEMENT - CONTINUE READING BELOW
You can still show off those legs as seen on Paris runway show. Valentino's Fall/Winter 2014 collection showcased mini trapeze skirts inspired by the sweet sixties fashion with collared shirts buttoned all the way up and layered with long sleeve ribbed tops.
Local Twist: Since we're not exactly dressing up for winter, opt for lightweight materials instead. Or, you can skip the layering altogether and just go for a buttondown and a pleated skirt for a cute, preppy look.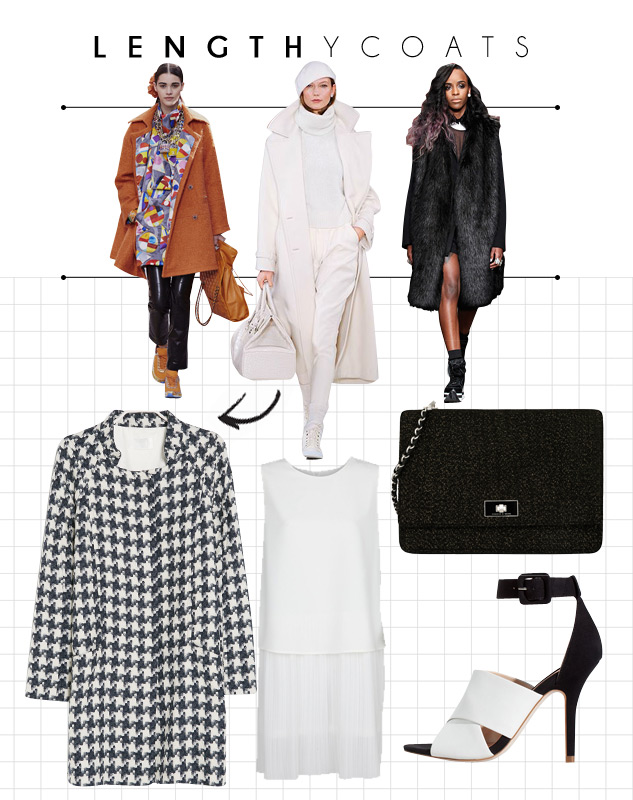 The classic coat gets longer length this season. DKNY and Ralph Lauren released collections ranging from the usual blacks, whites and greys, while Chanel took a slight detour by going for fun and vibrant shades.
Local Twist: Just because we don't have winter here doesn't mean we don't get to experience the fun in wearing a trench coat and entering the elevator looking like Miranda Priestley. You won't need too much texture to battle against the cold weather, but you can go for something chic that you can easily wear over your outfit.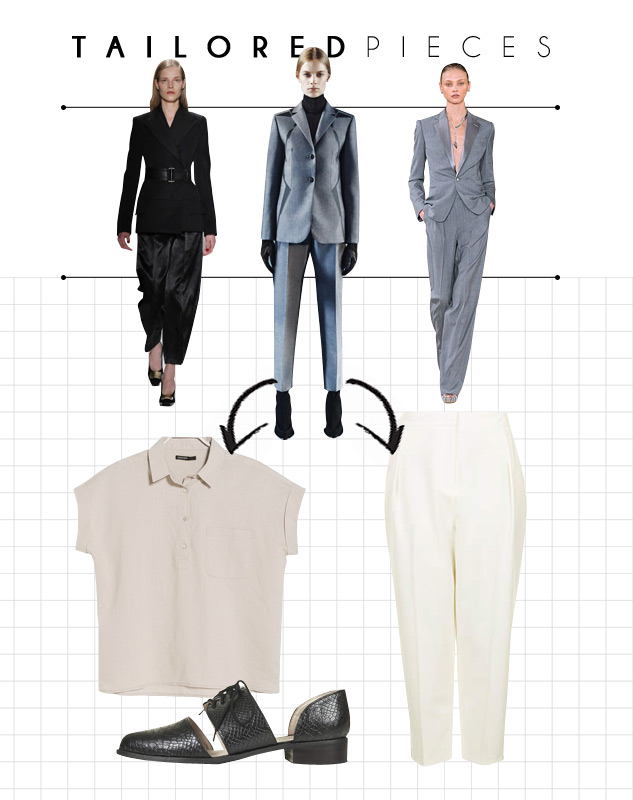 ADVERTISEMENT - CONTINUE READING BELOW
The girls dressed a bit more like the boys for the Fall/Winter 2014 collections. We spotted Calvin Klein, Ralph Lauren, and Balenciaga sending their models to the runway in boyfriend-borrowed ensembles.
Local Twist: Opt for normcore instead of limiting yourself to the suiting-up trend. Boxy shirts and trousers also suggest a more masculine approach to dressing.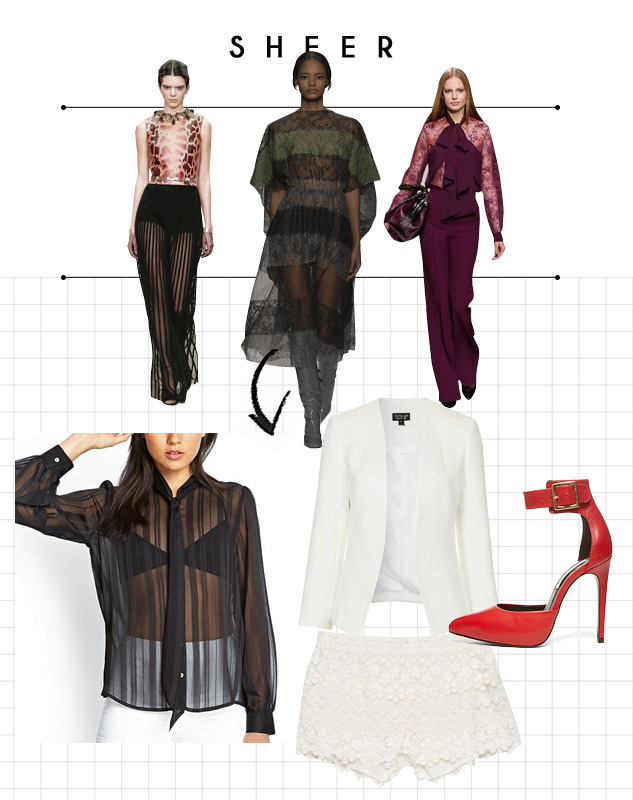 Showing skin is in even during the winter. From peek-a-boo cut-outs to sheer fabrics and laces, runway shows by Givenchy, Valentino, and Elie Saab find ways to cover up and still see through despite the gloomy weather.
Local Twist: Balance the skin exposure by covering up on the rest of the outfit. Throwing in a blazer or a jacket can switch things up.
Launch the gallery to shop the looks