Clearly we're still hung up on yesterday's MET Gala whose current exhibition zones in on one of the most powerful nations of our time, China. So to put us in yet another very Asian mood, we've rounded up five films that show off the country's majestic aesthetic, perfect for pegging for parties at the MET. Let's begin.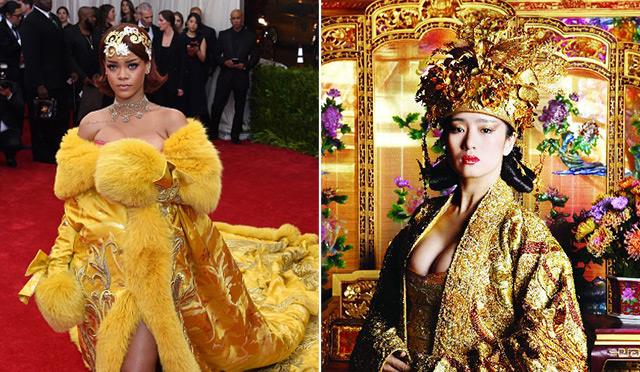 Curse of the Golden Flower
Set during China's Tang dynasty, the film tells the story of an emperor who has taken a princess of a neighbouring province as his wife. While struggle for power between them becomes the main focus, we couldn't help but get lost in all that gold. We figure Rihanna might have gotten the idea of wearing that long robe-dress from this action flick.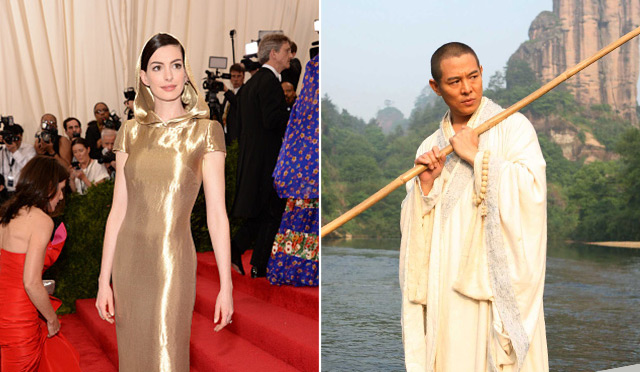 ADVERTISEMENT - CONTINUE READING BELOW
The Forbidden Kingdom
A kung fu-obsessed American teen discovers an ancient stick weapon which magically takes him on a journey to free the legendary Monkey King. A little less glamorous than the first movie but Jet Li's monk-ish outfits could have been a jump off point for Anne Hathaway's hooded ensemble.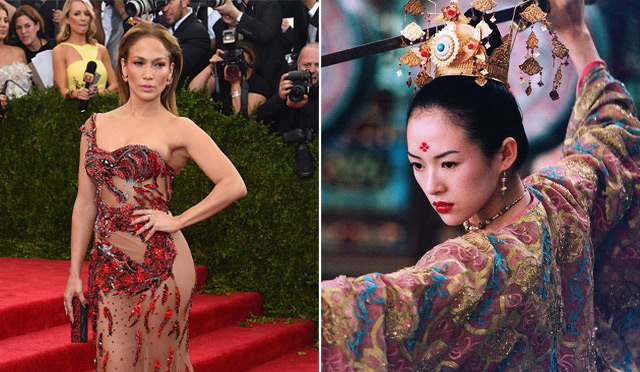 Crouching Tiger, Hidden Dragon
The 2000 blockbuster is set in the 19th century Qing dynasty where a warrior gives his sword, Green Destiny, to his lover for safe keeping. But suddenly it is stolen and the chase to find it begins. And though there were very few tigers seen on yesterday's red carpet, we guess it's safe to assume that Justin Bieber and J.Lo probably got ideas for their outfits from the movie title.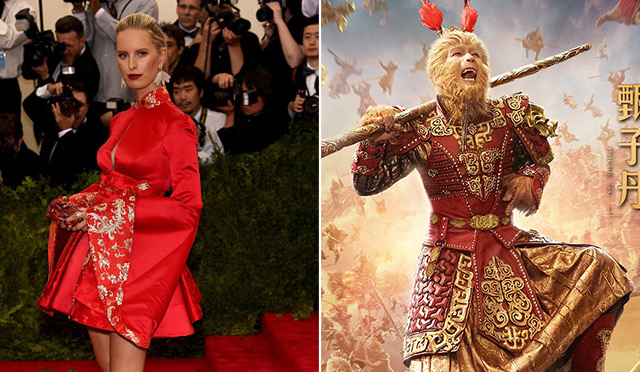 ADVERTISEMENT - CONTINUE READING BELOW
The Monkey King
The story follows certain chapters from Wu Cheng'en's classic novel Journey to the West, in which the Monkey King, born from a mythical stone, rebels against the Jade Emperor of Heaven. Though far from looking like a Monkey Queen, Karolina Kurkova's sexy red and gold number sort of reminds us of this mystical animal's garb.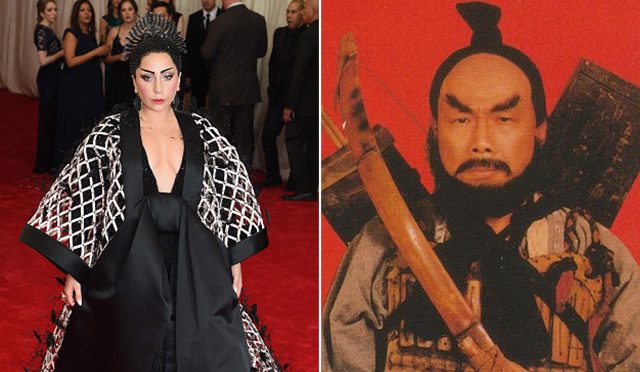 ADVERTISEMENT - CONTINUE READING BELOW
A Chinese Ghost Story
The 1987 film tells the story of a travelling tax collector who takes shelter in an abandoned temple. There he meets a maiden and eventually falls for her, only to find out that she is a ghost who serves an evil demon.
PS: the archer's brows somewhat reminds us of Lady Gaga's angular ones from last night, too.
Hey, Preview readers! Follow us on Facebook, Instagram, YouTube, Tiktok, and Twitter to stay up to speed on all things trendy and creative. We'll curate the most stylish feed for you!