There's no disputing that a tote bag is a must-have in a fashion girl's life. For one, you take your tote with you through all seasons, because it usually comes in a classic design. It's also a bag you can use on any occasion owing to its versatility. Need a sturdy work tote that can carry all your essentials? An everyday bag you can use with all your outfits? A tote ticks all the boxes.
This season, check out Longchamp's Le Pliage Club line. It's composed of the heritage label's nylon canvas bags, which gained fame for their utility and discreet yet distinct silhouette. Now, they have an updated design for women who want handbags that will last. With four color combinations to choose from, you can match them with any of your casual OOTDs. Find out what to put together below.
1. A crisp button-down and a pair of khaki trousers
If you're feeling playful, but also a fan of dressing in the more neutral side of the color spectrum, then choose this olive tote. It goes seamlessly with a muted palette for adding color to your look without being striking. The fun pop of color is in the tiny orange details.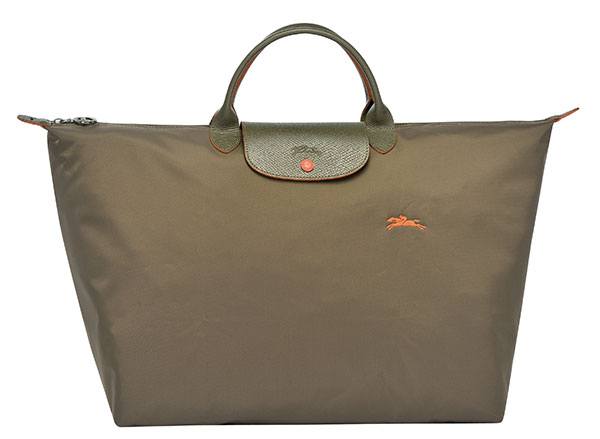 2. A floral dress and strappy sandals
Don't be afraid to flaunt your feminine side! If you love color, then this bright, ruby-toned hue is the perfect accent piece to all your printed looks. Pair this with garments and accessories in matching hues to get the full effect.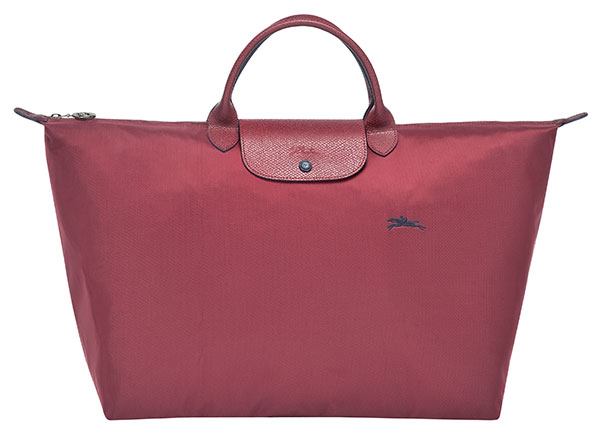 3. A power suit
As a career woman, you like to take things head-on instead of waiting for things to happen. This forest green tote is ideal with all your power ensembles for feeling right at home in the no-nonsense boardroom, while still adding cheer and a sense of optimism with its lime highlights.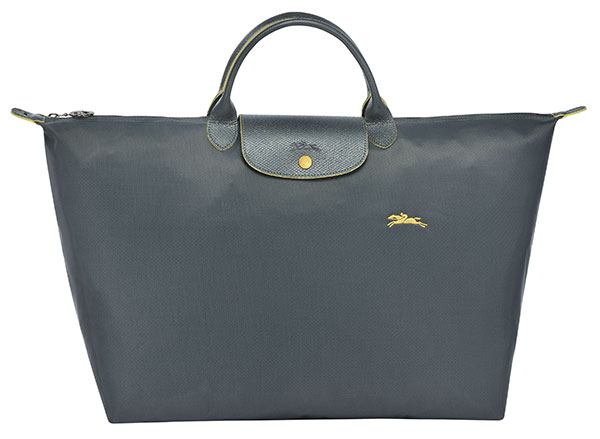 4. A vintage tee and jeans
You're enthusiastic about life in general and like to go with the flow. If you like living in your blue jeans, this tote is for you. With the color close to a dark wash, it's the perfect carryall for adding sophistication to your denim outfits.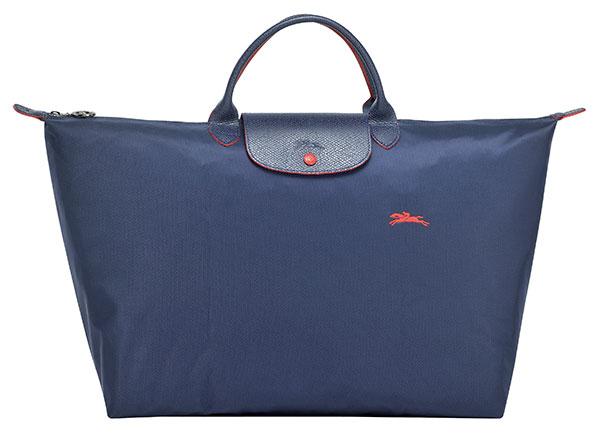 Longchamp stores are located in Greenbelt, Rustan's Makati, Rustan's Shangri-La Mall, and Rustan's Cebu. Find out more about Le Pliage Club collection by following Longchamp Philippines on Facebook.