Fashion girls know the plight of dressing up during the rainy season. One minute you're dressed in a linen dress and sandals for the sunshine, and the next minute, you're stuck in a sudden downpour and regretting your outfit decision.
If you're the type who enjoys documenting her style, rain or shine, you're going to need the right phone to do it. OPPO Find X has dual rear cameras with AI scene recognition technology that can identify 800 scenes and adjust the camera settings based on the situation. For a more dynamic shot, the portrait mode has a depth of field feature that lends a more professional look to your outfits.
Bad weather can literally put a damper on your social media posts, too, since taking photos in the rain isn't the most IG-worthy thing. But not all hope is lost. Below, a few fashion solutions that won't rain on your OOTD parade, shot with OPPO Find X.
1. Light Blazer + Ripped Jeans + Ankle Booties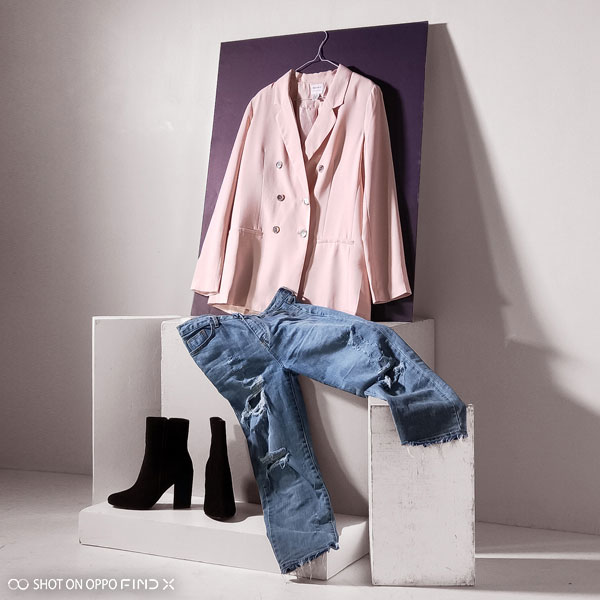 If the weather's looking indecisive, layer up. Instead of donning thick clothes that will keep you cozy, wear a lightweight blazer to cover up when it's cool or drizzling, and take it off when the weather decides to let up.
2. Pullover + Midi Skirt + Clutch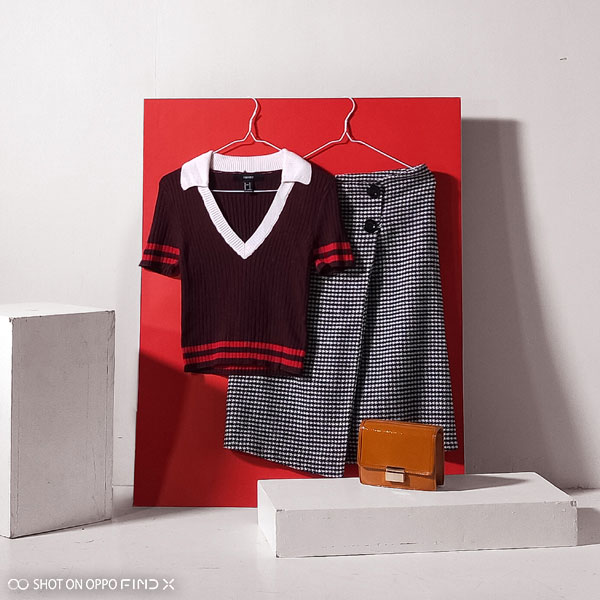 Not too keen on trousers? A skirt is a great way to keep your legs warm, but it's also breezy enough to keep you from feeling toasty. Style it with a pullover for extra cozy points.
3. Long Vest + Slip Dress + Mule Slides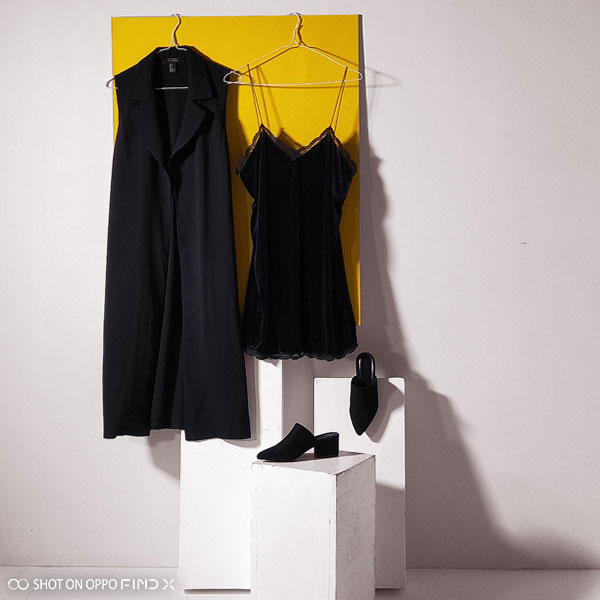 Staying indoors during torrential rains? Pull off lazy day dressing by enlisting a languid slip dress for a casual vibe. Next, put on a long vest to ensure you stay warm during any sudden downpours, and finish off your look with a pair of slides to keep everything easy.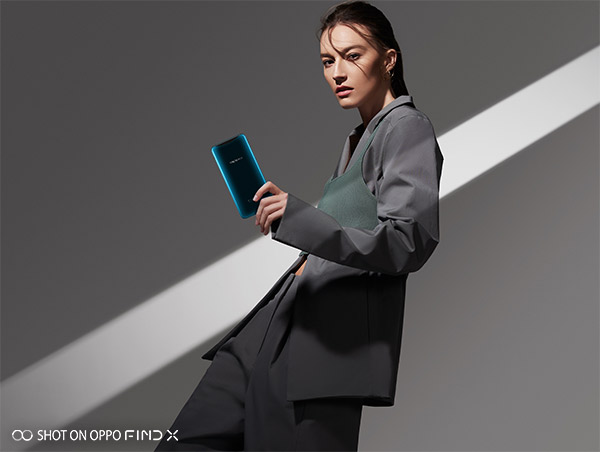 For more information on the OPPO Find X, visit the OPPO website and follow them on Facebook.