Wondering what accessories to top your outfits with for a little extra oomph? Look no further. We gathered the trendiest add-ons fresh from Milan Fashion Week that you can mix into your capsule wardrobe as you prepare for the holiday season. Check them out below!
SUNGLASSES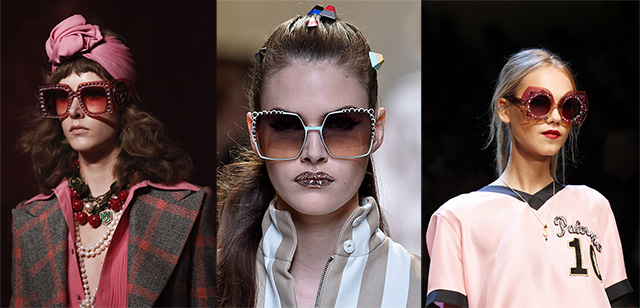 IMAGE Yannis Vlamos via Vogue, Victor Virgile via Getty
L-R: Gucci, Fendi, Dolce & Gabbana
Statement sunnies can give your eyes the love they need sans the makeup. Oversized textured sunnies like Gucci's and Fendi's are the non-aviator pairs you need in your life, while Dolce & Gabbana's bright printed frames will definitely remind everyone where your eyes are.
DANGLING EARRINGS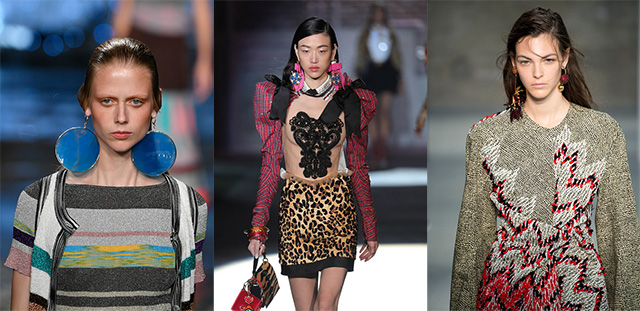 ADVERTISEMENT - CONTINUE READING BELOW
IMAGE Pietro D'aprano via Getty, Antonio de Moraes Barros Filho via Getty
L-R: Missoni, Dsquared2, Marni
Slicked back hair or any away-from-the-face hair style is the perfect complement to dangling earrings, especially if they're as loud as the earrings in Missoni and Dsquared2. Marni, however, opted for mismatched length earrings for an elegant edge and a rough finish to the brand's tailored pieces.

HAIR ACCESSORIES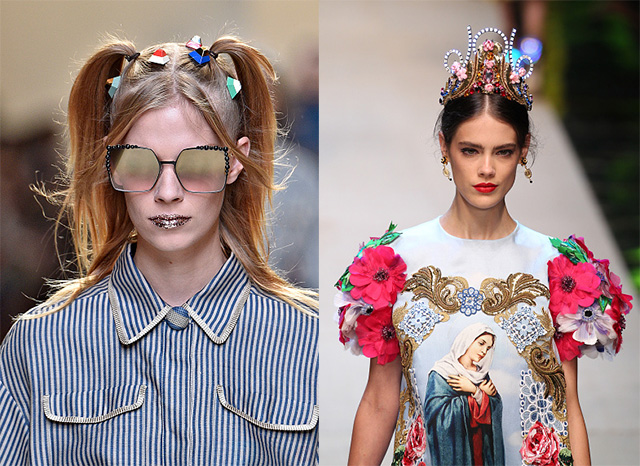 IMAGE Victor Virgile via Getty, Antonio de Moraes Barros Filho via Getty
Fendi, Dolce & Gabbana
London and Milan went bold with the hair accessories this season. Fendi opted for something young and playful like studs, sprinkling color on the hair like one would with glitter. Dolce & Gabbana's golden crowns, on the other hand, was the collection's literal crowning glory and final luxurious touch.