Dominique Cojuangco doesn't need a television show or a movie to get people to take notice. Some people just have it, effortlessly, and currently, Dominique is "It." Studying fashion, travelling the world, and opening herself to all the things that life has to offer, we don't need to be fortune tellers to predict that this young girl will go places.
Since she's no celebrity per se, compared to her cousins and mom, it's a given that Dominique's personal life is more private. Last night, we opened up the door for you guys to get to know the girl we can't stop talking about and you guys were amazing! We were flooded with questions and Dominique gladly answered 'til midnight. Scroll down to see 20 of the most interesting things we learned from Dominique because of your curiosity.
1. She adores her mom and her mom's Chanel. (See her Gretchen Barretto's sweetest gift to her here)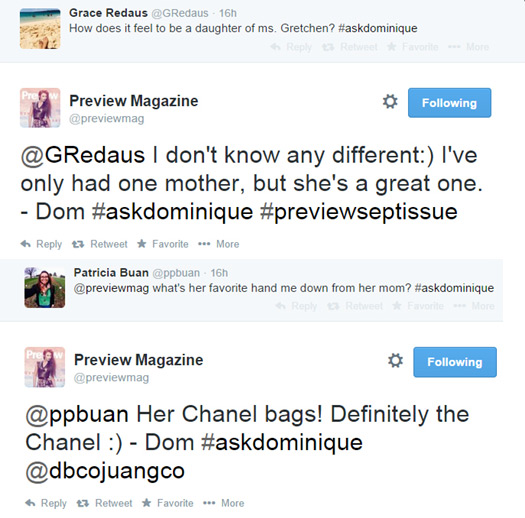 2. And she might even follow in her footsteps one day.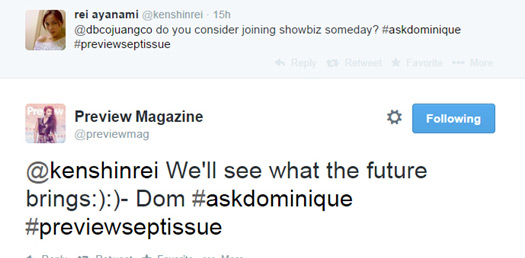 3. But she does look up to both her folks.
4. She also reveals the members of her extended family.
5. The Cojuangco residence is a farm.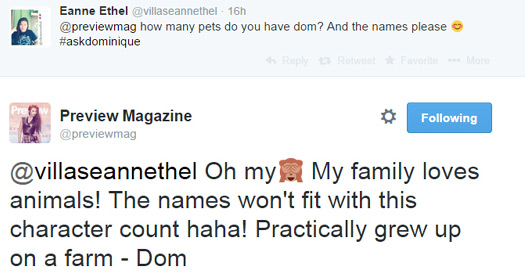 6. She dreams of going to Divi.
7. Of course, she can speak Tagalog.
8. And she eats street food, too!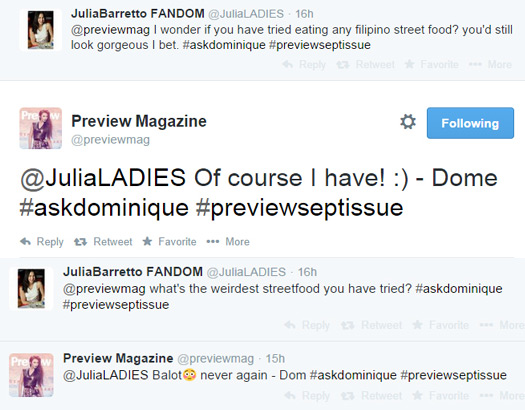 9. Oh, and some humble pie as well...
10. She loves school and she's never late for class.
11. And her Valentinos are her current favorite shoes.
12. Her fave scent is...(surprise!)
13. She reads. (Check out what other celebrities are currently reading at the moment)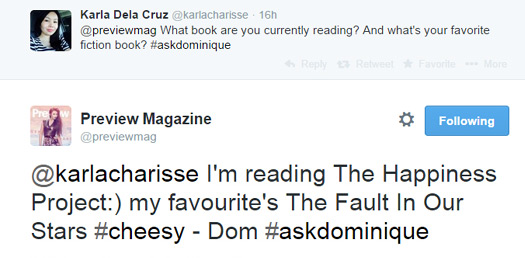 14. Kendall is not her favorite Kardashian
15. She's a Gossip Girl fan.
16. She appreciates good manners.
17. Her best purchase... (her answer in this video)
18. Her favorite emoji...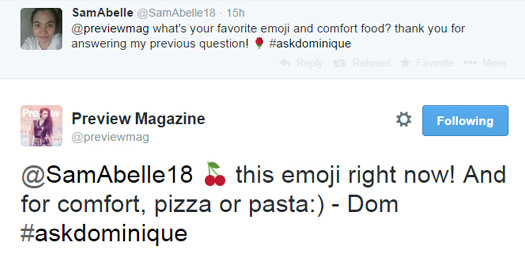 19. She dresses as she pleases.
20. She's friends with crushable cuties.
Can't get enough of Dominique? See BTS photos from her Preview cover shoot here.
ADVERTISEMENT - CONTINUE READING BELOW