In between the Friday night high of the Preview Best Dressed party and the Pinoy pride-inducing appearance of Hannah Locsin on the Gucci runway on Sunday local time was the surprise of Jennifer Lopez's walk at the Versace spring 2020 show. Wearing an even hubadera version of the jungle print dress she first wore at the 2000 Grammys, J.Lo broke the Internet over the weekend—the same one that she inspired two decades earlier.
Instagram and digital media outfits raced to deliver the footage as soon as J.Lo stepped onto the runway, hands on hem, arms spread out, as if singing a reprise of Pre-Y2K anthem Waiting for Tonight. For sure, Donatella knew that a reissue of the storied dress—a piece from her Versace, and not Gianni's—was novel, but having the same woman wear it was epic.
"In 2000, I thought (as did everyone else), 'Whoa, cleavage!' And then, how did it not slip off?" recalls early aughts Preview fashion editor Ana Kalaw. "That's when double-sided fashion tape achieved global notoriety. J.Lo in that dress was scandalous and risqué, but so glorious. She was the only one who could have made that dress into an unforgettable fashion moment. And to think the dress had been worn three times on the red carpet prior. One time by Spice Girl Geri Halliwell, no less."
ADVERTISEMENT - CONTINUE READING BELOW
It shouldn't come as a surprise anymore how Versace loves a good throwback. But even more exciting than supers Naomi Campbell, Cindy Crawford , and company closing the labels' Spring 2018 show was J.Lo's appearance over the weekend. It wasn't a mere case of "same same, but sleeveless" as it is a declaration of "bolder and even better."
"I'll be honest and say that I felt jealous because, damn, she looks so good at 50," remarked former Preview and Cosmopolitan Philippines beauty director Agoo Bengzon. J.Lo's age-defying runway look was major beauty news to her—and understandably so. "I love that she's all-natural, and is 100% confident, and comfortable in her own skin. Seeing her walk in that reworked dress made my jaw drop—literally."
Preview founding editor Leah Puyat enthuses, "She was pure Amazonian power, like some kind of eco-warrior goddess who can put out jungle fires and use her mind-bending magnetism to single-handedly solve climate change!" J.Lo's physical preparations—pole dancing and extra exercising, among others—for upcoming movie Hustlers have paid off on her few seconds down the Versace runway. "Yes, she's beautiful but she's not particularly tall nor skinny and the fact that her body has been sculpted from dancing and working out rather than some genetic roll of the dice is a fantastic message to send out."
CONTINUE READING BELOW
Recommended Videos
Inspiring and iconic as J.Lo's Internet-breaking runway appearance may be, these fashion girls—their careers started or stabilized in the late '90s and early aughts—have mixed feelings about the return of 2000s fashion in present times.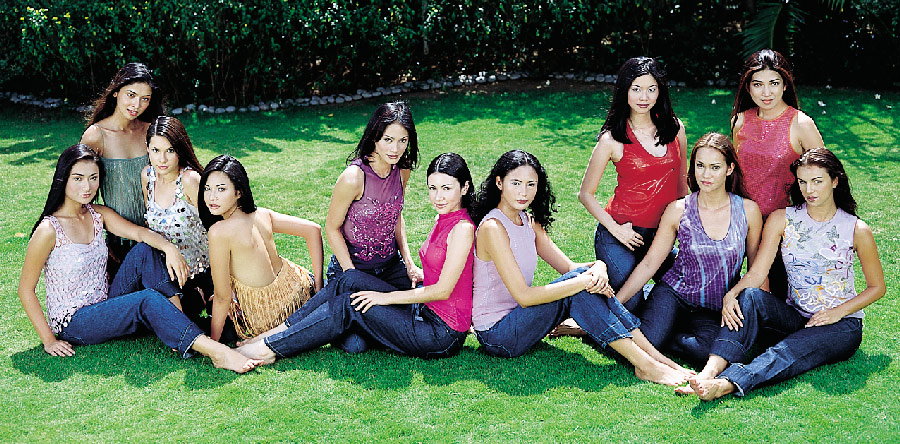 Leah, whose encyclopedic and instinctive command of fashion nourished Preview from 1995 to 1999, says, "I've always been fascinated by fashion history, it might actually be my favorite part of the fashion world, and so, I always expect trends, directions and to come back. That being said, I am also personally ambivalent. But I never want to feel stuck, so I feel that I have to really look for the pieces that are different enough to still inspire me without feeling that I'm trying to go back in time."
ADVERTISEMENT - CONTINUE READING BELOW
"So I'm anticipating the return of 2000s fashion with a bit of trepidation," states Ana. Do we really want to see girls wearing flouncy dresses over flared jeans and platform sandals? Or peasant tops with tiered skirts?" She recalls trends of the day like she was still pulling out post-Y2K: paillette-studded tops, kitten heels, shirred dresses, tiny shrugs, tank tops, and jeans so low-rise they showed off your butt crack. "I look back at it now and shudder."
ADVERTISEMENT - CONTINUE READING BELOW
Donna Cuna-Pita, former Cosmopolitan Philippines fashion editor, is curious as to how designers and brands will rework popular 2000s codes. "I've always loved bohemian fashion, so that's something I want to see again. Also, tube tops! I don't think I ever let those go. I also want to see how wide belts will be designed for the present."
ADVERTISEMENT - CONTINUE READING BELOW
Agoo, who still loves to layer her tunics over denim and can never get enough of the halter neckline and looks forward to seeing iconic looks from the 2000s reimagined for a new generation of fashion girls. To her, J.Lo's Versace dress is only one of many other hits from that era that deserve a reboot. "These are those that truly stand the test of time—and having them interpreted for the times allows others to experience the excitement that we experienced when we first laid our eyes on those designs."
ADVERTISEMENT - CONTINUE READING BELOW
"Right now, I can only think of what I don't want to see coming back—the velour tracksuit (Donna seconds this), baby tees, and tight everything," says TV personality Daphne Oseña-Paez, whose time as co-host of acclaimed lifestyle show F allowed her to combine her personal wardrobe with the trends of the era. "We kept it pretty minimal and classic back then. Once in a while we would try trends, but not go all out. We did boho tops, romantic lace, or cheongsams and dress them down with low-rise jeans. I think I just expressed myself through shoes—Ann Demeulemeester, Tom Ford's Gucci, Prada, Miu Miu and classic Louboutins."
She particularly remembers the early aughts to be the era pre-stylist and pre-It bag, when style was most organic. "It wasn't about brands or affluence. High street stores and fast fashion were just coming to Manila then. So to be stylish, one really had to know herself and work real hard to acquire a certain piece or learn how to make it. It's a lot easier now—shops and brands are here, online shopping is a reality, and everyone travels."
ADVERTISEMENT - CONTINUE READING BELOW
Leah confesses to having always felt attached to '90s minimalism—not the boho spirit of the early aughts. "I find it so empowering to distill a look to just a few key elements and let a woman's essence really shine through. I also find it authentic to the way women live; there's really no time to spend on getting ready, whether it's for work or for partying." She particularly connects with the monochrome looks at Max Mara and Burberry as seen on the Spring 2020 runway as well as chunky loafers, geometric prints, and the juxtaposition of structure and fluidity at Prada. "At the turn of the millennium, it was called ugly chic, and this year, Sally Singer of Vogue Runway called it 'timeless hipness.'"
"Then again, the last few years have proven that the fashion industry can learn from its mistakes," says Ana. "I'm amazed how it has managed to slant Dad trainers and jogging pants as 'athleisure' or how it has made the return of logos and brand names edgy rather than tacky."
ADVERTISEMENT - CONTINUE READING BELOW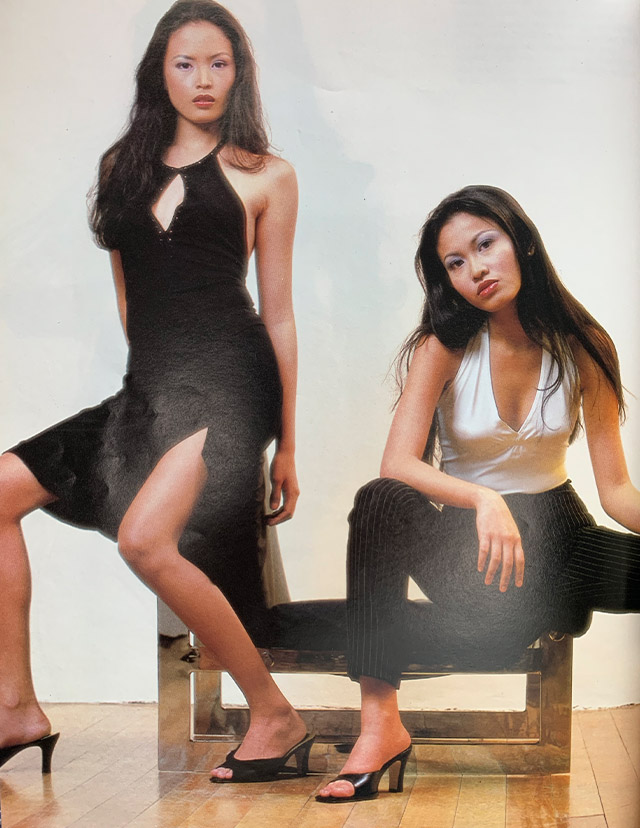 There are a few 2000s hits she doesn't mind seeing on people's backs again—or for the first time on younger followers of fashion. "Halter tops should definitely be brought back— the right cut could be very flattering. And strappy sandals—we do need to bring back the sexy shoe. And perhaps the one-sided poncho top—those things flatter every body type and can go with nearly everything in your wardrobe," she recommends.
ADVERTISEMENT - CONTINUE READING BELOW
"But the rest of it can burn, starting with those awful tiny shrugs."
Related Stories from Preview.ph
Hey, Preview readers! Follow us on Facebook, Instagram, YouTube, Tiktok, and Twitter to stay up to speed on all things trendy and creative. We'll curate the most stylish feed for you!