Neat whites and trusty blue denims are no doubt any girl's ultimate summer staples. Still, like all go-tos, this well-loved look can start feeling pretty stale...so it's time for a quick style inspo roundup! There an infinite number of ways to wear the timeless color combo—all you need are some ultra-chic outfit pegs! And as always, we've got your back. Keep scrolling!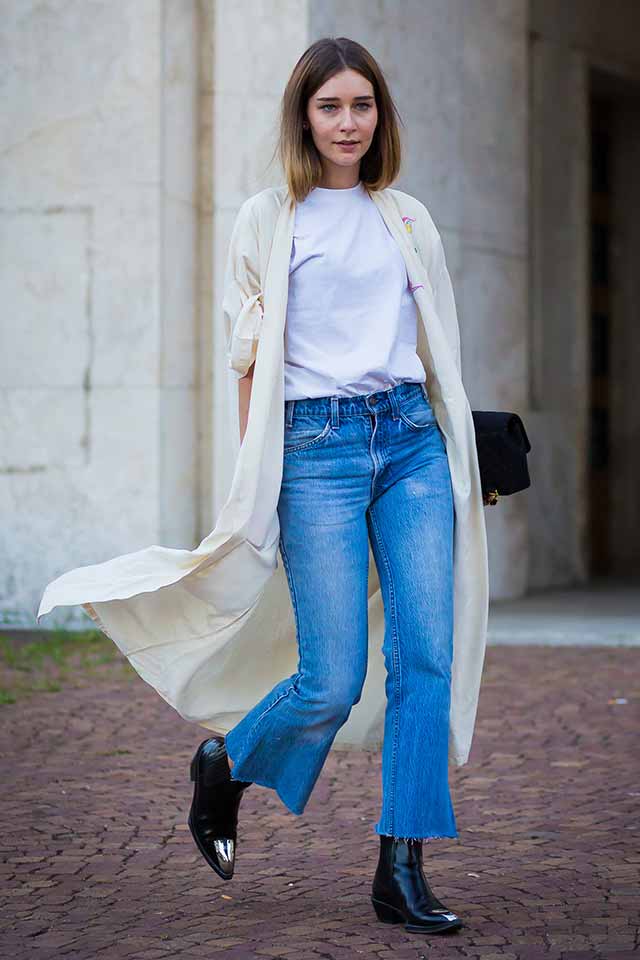 IMAGE Getty Images
The flared jean has made a comeback of epic proportions, FYI. Pair yours with a simple white tee and patent leather ankle boots for a lowkey lewk. Add on a light duster coat if you feel like it!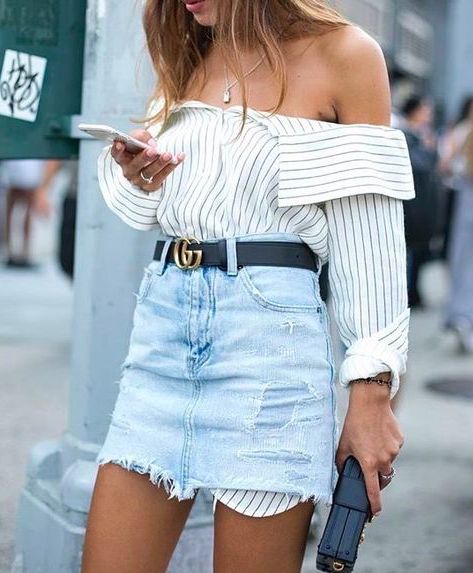 IMAGE Getty Images
Key piece: logo belt! Wear yours cinched around a denim mini and a bare-shouldered button-down (with the edges peeking out from under your hemline, natch).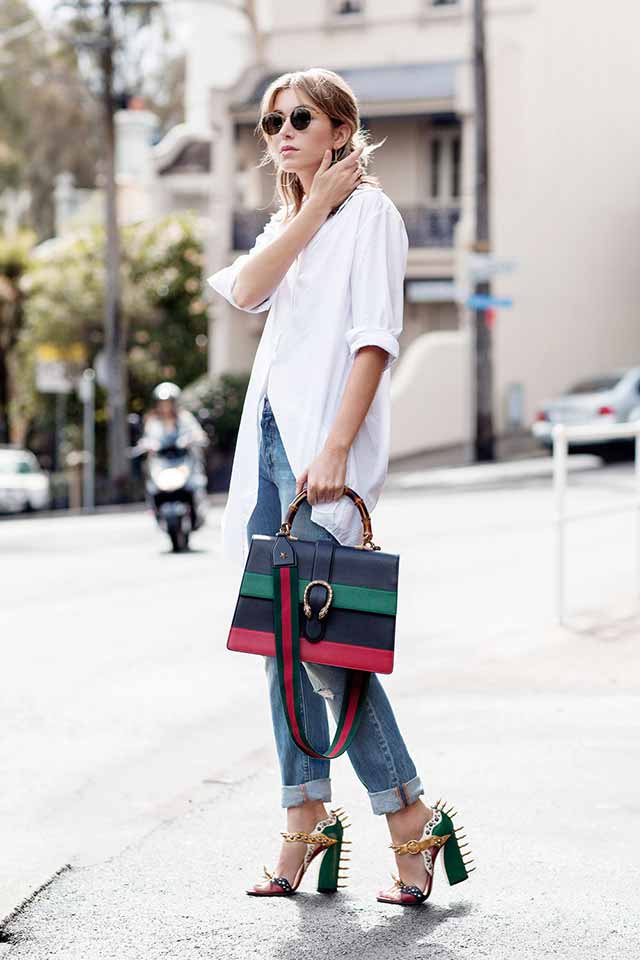 IMAGE Getty Images
Leave an extra-long shirt partly unbuttoned so it trails prettily behind you as you walk—Gucci accessories optional, but oh-so-welcome.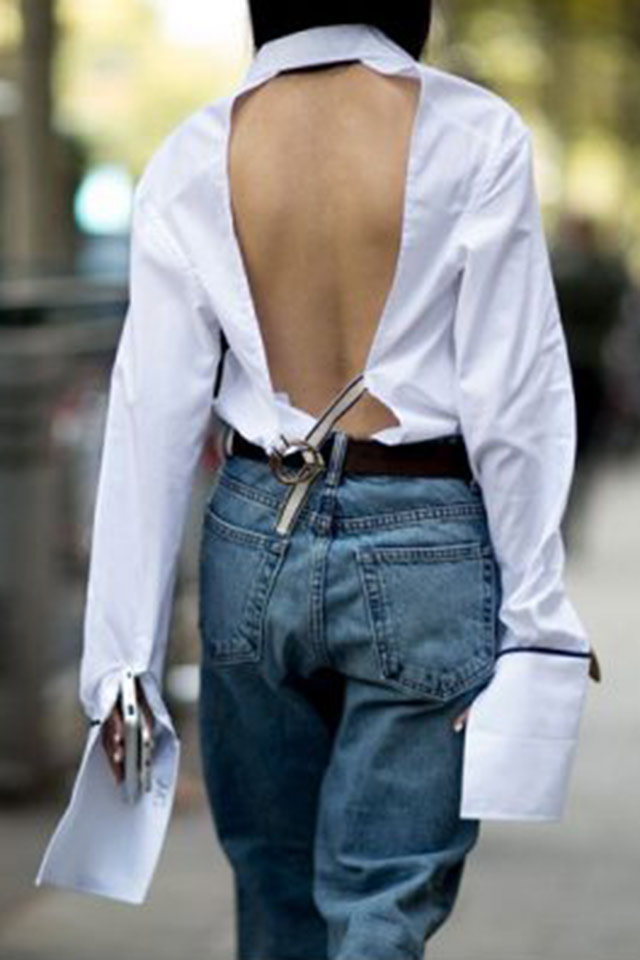 IMAGE Getty Images
You're invited to this party in the back.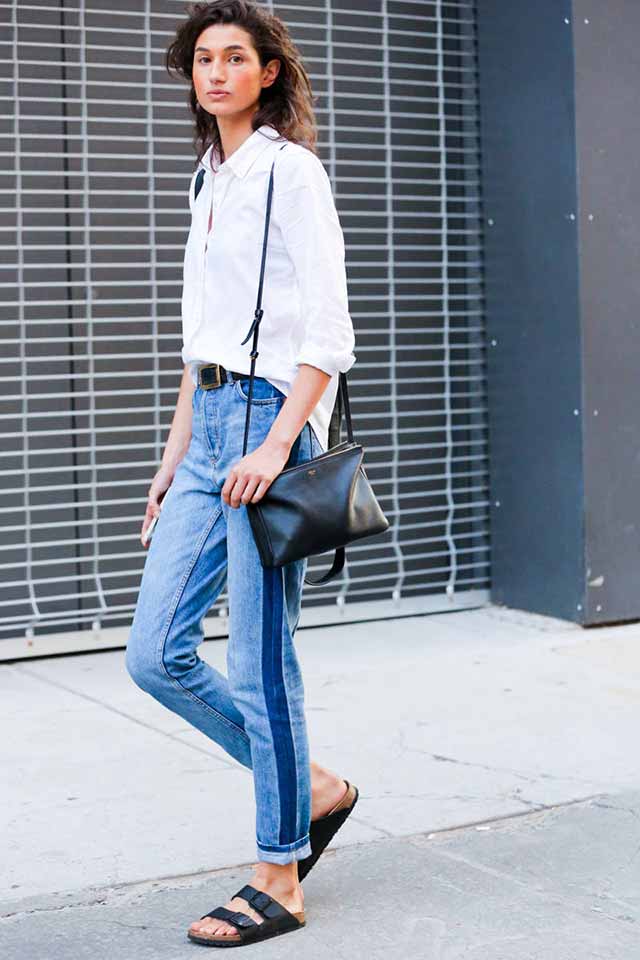 IMAGE Getty Images
We looove this fusion between mom jeans and track pants. Track jeans? Yes, please.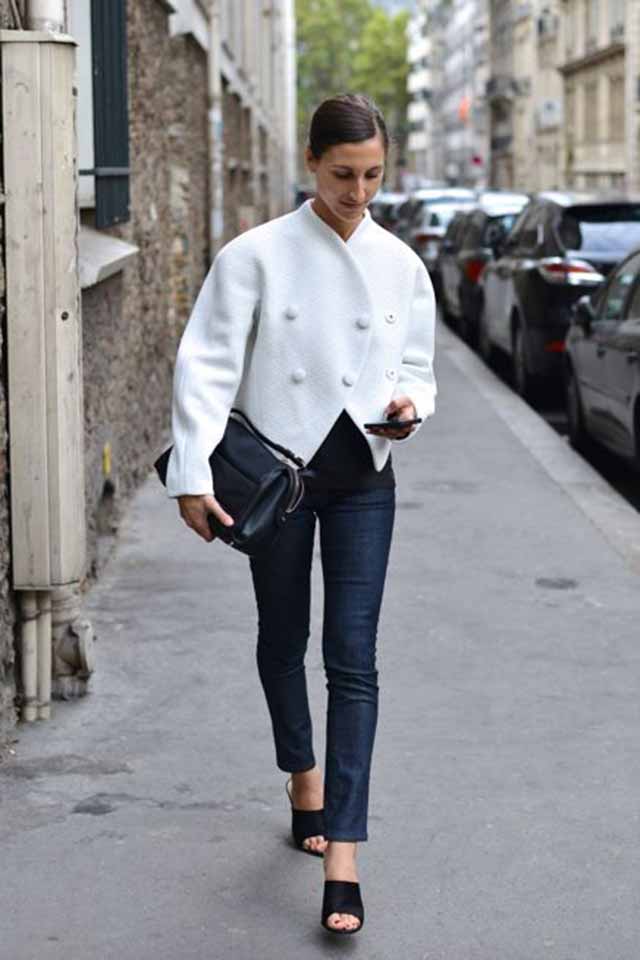 IMAGE Getty Images
Workwear inspo! Slim, dark jeans and black suede mules pare down a structured white jacket enough to see you to the office and after-hours plans.
IMAGE Getty Images
The classic t-shirt and jeans combo gets an upgrade care of a layered black cami, printed neckscarf, and striped gym socks.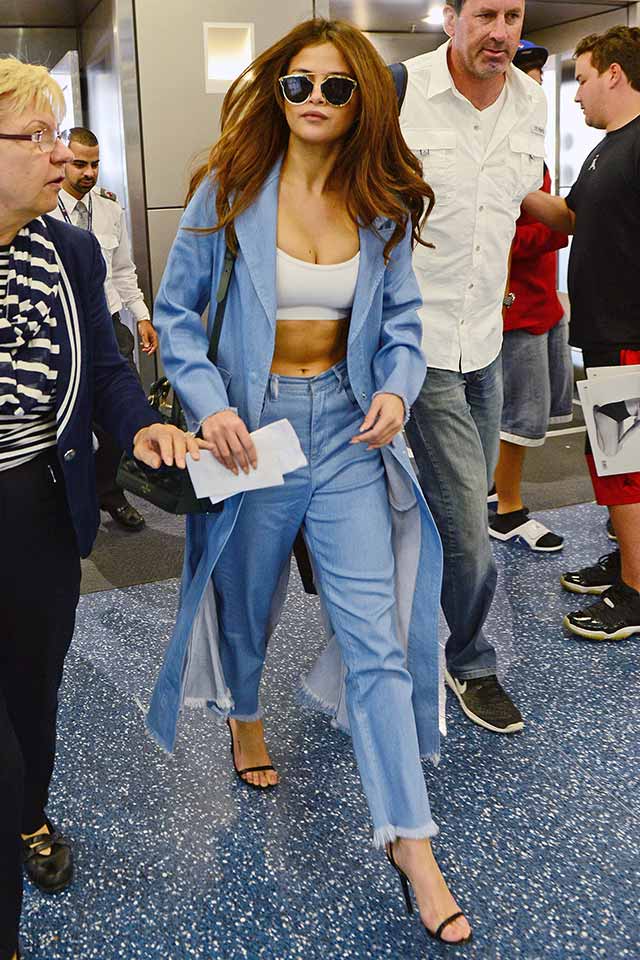 IMAGE Getty Images
Selena Gomez (and her awe-inspiring midriff) sure can werq denim on denim.
IMAGE Getty Images
Cropped flares and a belted wrap top serve as the perfect, understated backdrop for those gorgeous lace-up pumps.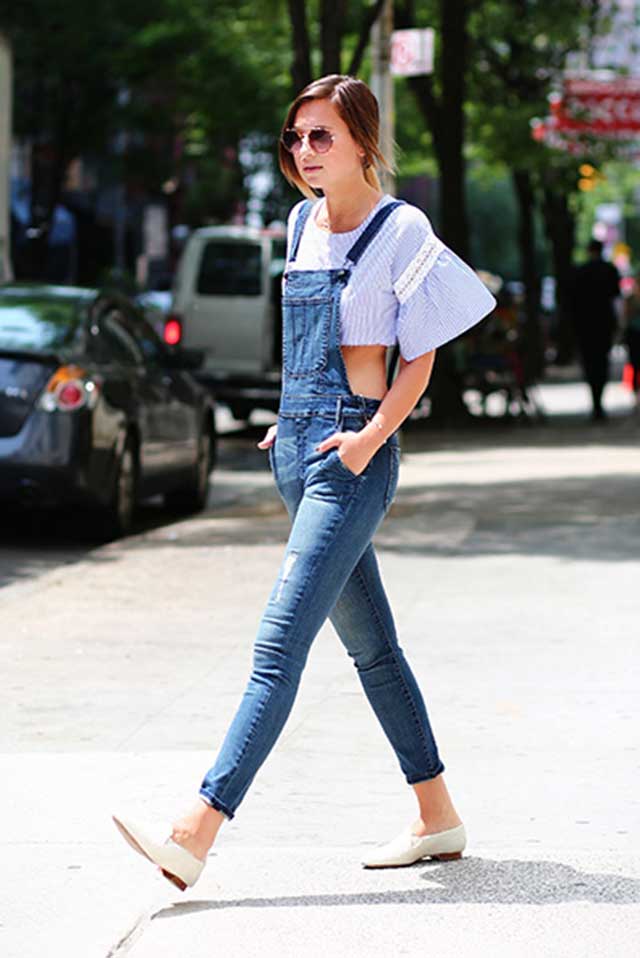 IMAGE Getty Images
Danielle Bernstein declares that, yes, you can wear overalls like the big girl you are.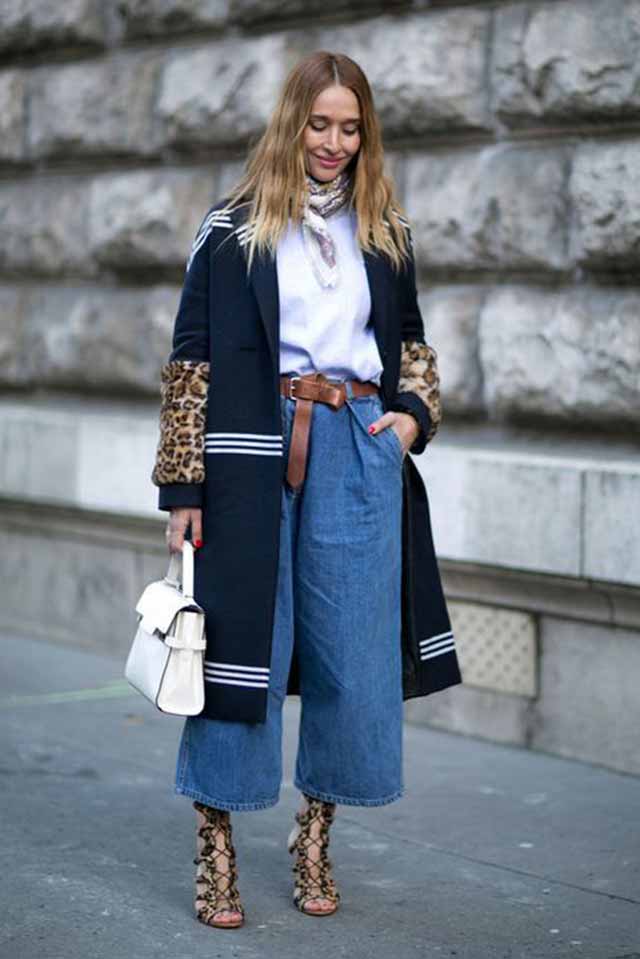 IMAGE Getty Images
Denim culottes are fantastic alternative to your usual boyfriends or skinnies.
ADVERTISEMENT - CONTINUE READING BELOW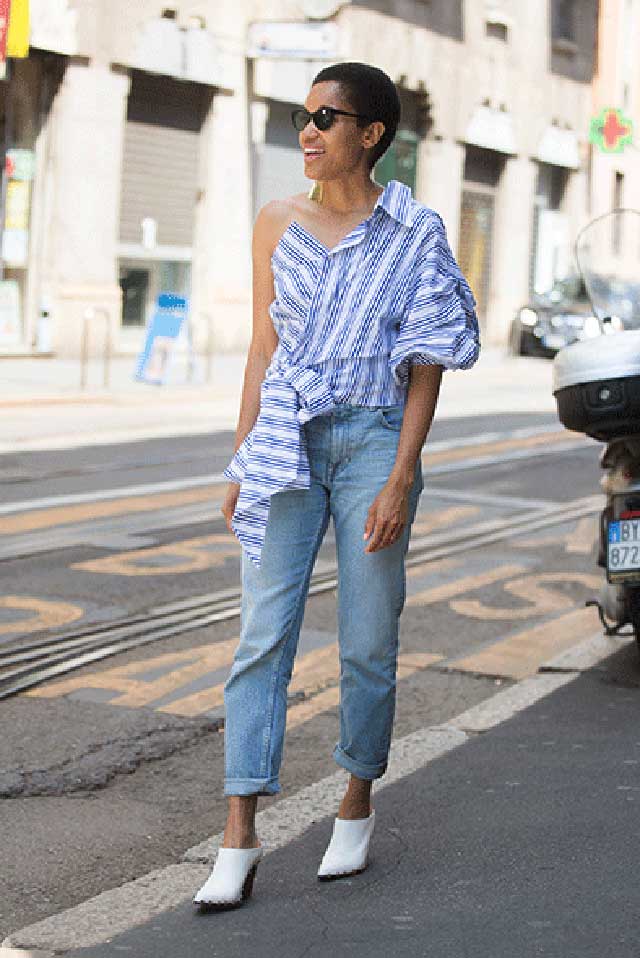 IMAGE Getty Images
Opt out of the usual by deconstructing your favorite shirt in the most outré way you possibly can. Fashion is all about experimenting, ladies!
IMAGE Getty Images
Here's an idea, brought to you by Gigi Hadid: throw a distressed denim mini over ripped jeans and call it a day.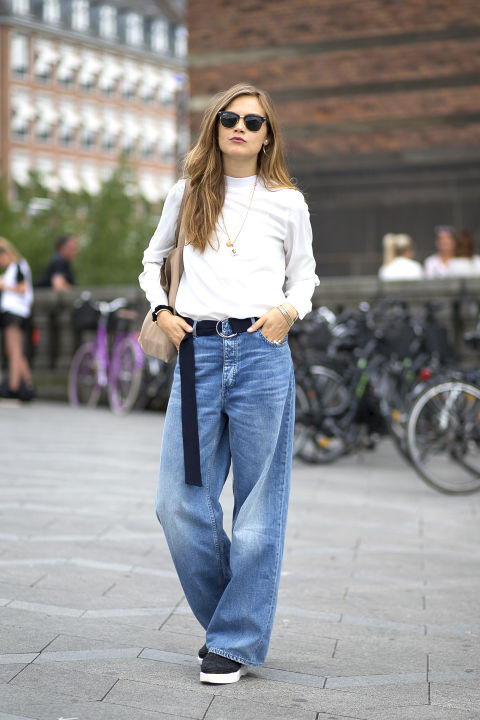 IMAGE Getty Images
Thank the early '90s for this loose, loungey look! We're welcoming it back with wide-open arms.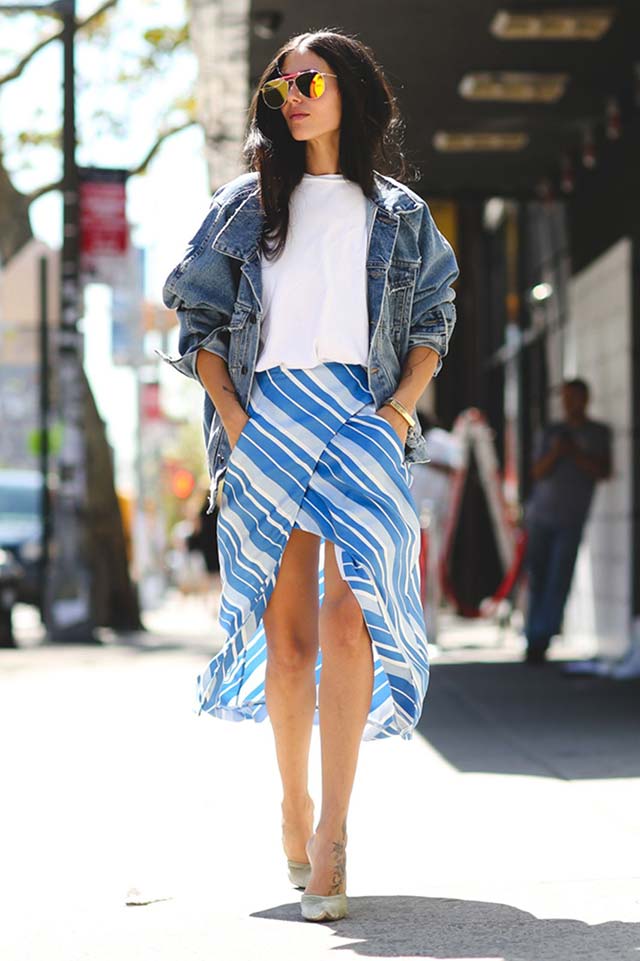 IMAGE Getty Images
Swathe yourself in a breezy, striped wrap skirt for that feminine, I'm-summering-in-Santorini touch.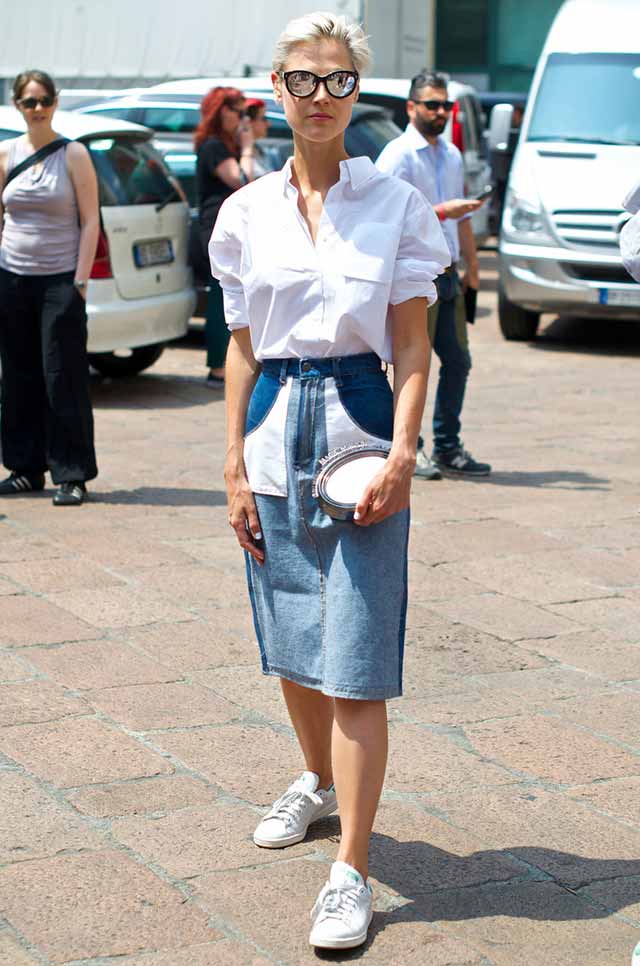 IMAGE Getty Images
Introducing the patched denim pencil skirt of our dreams, care of Linda Tol.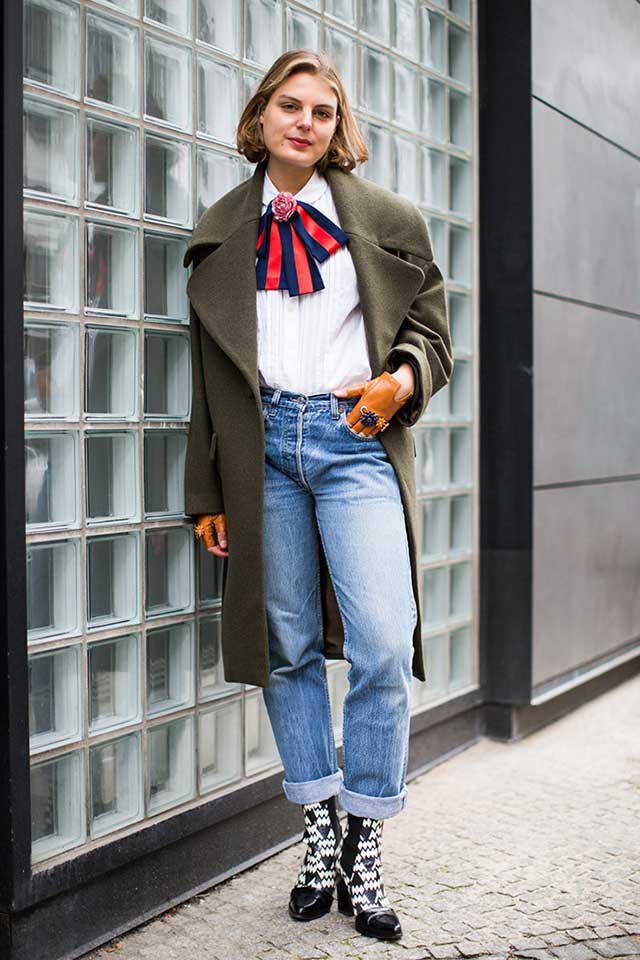 IMAGE Getty Images
Styling tip: add the wide, striped ribbon but subtract the coat (we are in sunny Manila, after all).