You know how sometimes you're just drawn to certain people because they make you curious? Well, that's what happened to us with this pretty lady. Aside from the fact that she's pretty hard to miss at fashion events, her kind aura, down-to-earth vibe, sweet smile, endearing charm, and natural beauty attracted us in ways we can't really explain.
Meet Miss Jones of http://www.kimcamjones.com.
ADVERTISEMENT - CONTINUE READING BELOW
"[Moving here] gave me the freedom to pursue my passion, to pursue things I wouldn't really have had the opportunity to do where I am from in Australia. I'm from a small city so it really opened a lot of doors."
Kim's transition from Australia to the Philippines has all the makings of a modern day fairy tale. Traveling to a far away land (a.k.a the Philippines), to find herself and explore what the world has to offer were her reasons for leaving her old job and quite comfortable life in the land down under. But just like in the movies, no matter how hard it was for her in the beginning, it all eventually worked out. At an attempt to explain her life in one sentence―she came here to try out modeling, started from scratch and didn't know anyone, got a few lucky stints, worked her way up, achieved her goals, discovered what she really wants to do, and in the process met her prince charming. Whew! If that didn't get you curious then we don't know what will.
CONTINUE READING BELOW
Recommended Videos
Learn more about Kim by checking out this list of 11 things we bet you didn't know about her.
1. She's a Fil-Brit with an Aussie accent.
She's not really Australian! Well, she is by citizenship, but her mom is Filipino and her dad is actually British. She just happened to grow up in Australia.
2. She used to be a banker.
Believe it, this beauty worked at a bank! "It's a funny thing, I studied interior and architecture because I drew when I was younger, like I've always been inspired by the creative side, [but] it's really hard to pursue it in Adelaide," she shares. She never thought that the one-way trip ticket she bought to the Philippines would give her life a 360-degree turn and get her to pursue something she's really passionate about.
3. She started as a commercial model.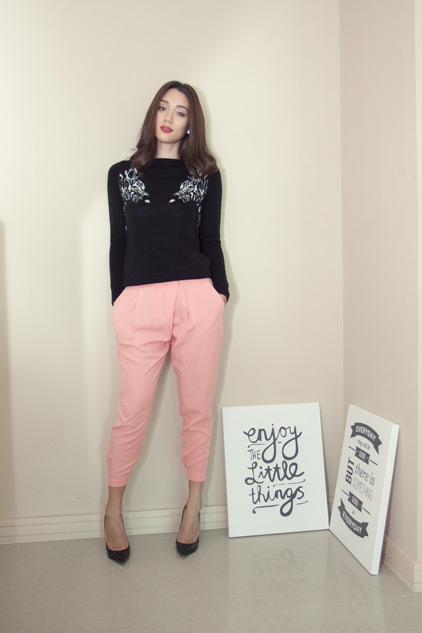 ADVERTISEMENT - CONTINUE READING BELOW
She started with small roles in ads for Jollibee and Colgate before she bagged her first lead for Sun Cellular. Kim didn't come out of nowhere, because just like everyone else, she went to casting after casting and worked her way up from the bottom. Which leads us to fact number four...
4. She experienced having a flooded apartment and riding tricycles.
"I really started from the bottom. Where I was staying was the worst, like it would flood all the time and it wasn't in a safe neighborhood either. I was catching tricycles to castings and stuff."
Unlike most halfies who have huge families to go home to whenever they visit the Philippines, Kim was alone and barely knew anyone. Her brother tried modeling here before but he eventually went back to Australia while her mom's few relatives were based in the province.
When we asked if the thought of just going back to Australia ever crossed her mind she said, "Yeah, a lot, really. I mean it crossed my mind but never really went for it. I missed home, I missed Australia, I missed my friends and sister. [But] slowly it faded away. Just over time I had to stick through it and then it got easier. Then I fell in love."
ADVERTISEMENT - CONTINUE READING BELOW
5. She met the love of her life through a blind date!
"I met him (Jericho Rosales) through the Sun Cellular commercial. I became friends with the makeup artist, Effie Go, and she said, 'Oh you should meet this guy he's an artist.' I googled him real quick, I just wanted to see who I was meeting with. It was a real blind date, but we weren't alone, we had our mutual friends, it was really chill. We went out to dinner in Rockwell and went out for beer after."
Fast forward to 2013, they're happily engaged.
"I'm so happy. The excitement for getting engaged lasts for weeks then the excitement for getting married sets in. Then you'll start planning the wedding, then you realize you're going to have a dress, a wedding ceremony and all that."
As for her wedding dress, here's what she has to say: "It's going to be a simple dress. We want a beach wedding so it's gonna happen mid next year. We want it somewhere where it's not going to rain."
ADVERTISEMENT - CONTINUE READING BELOW
6. Just because she's from Australia doesn't mean she learned how to surf there.
"Everyone's like, 'Wow! You must've been surfing since you could like stand up!' That's a common misconception. Everyone thinks that and I wish it were true but I learned it here. My fiancé taught me back in 2011, so that was my first time to try surfing in La Union."
And when she's not surfing…
"I live a very active lifestyle, because I get bored if I'm not doing anything for so long. I play soccer, I workout a lot, I run, anything active, sometimes I skate, sometimes I go boxing, anything physical."
7. She plays the guitar.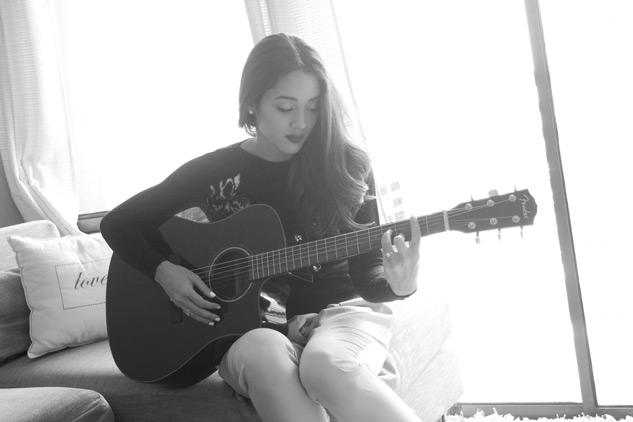 ADVERTISEMENT - CONTINUE READING BELOW
8. She changes her accent when she's on air.
She's been hosting the show Etcetera with Patti Grandidge for four seasons now and you'll be surprised to know that the way she sounds in the show is not the same when you talk to her in person. She's asked to turn off her Aussie accent and change it to American whenever she's on air because it's easier to understand.
9. Facials and dermatologists are alien to her.
With skin like hers, you'll be shocked to know that she doesn't have a beauty regimen nor does she get monthly facials and all those treatments. "I never go to facials. Actually, my fiancé is so shocked because he's been to hundreds of facials but I've never been. He actually introduced me the first time to a derma I was like I didn't know what to do."
10. She loves adobo, sinigang, and tortang talong.
ADVERTISEMENT - CONTINUE READING BELOW
Even though she's living a healthy diet, being in the Philippines for almost three years now has taught her to eat and appreciate our local delicacies.
"I'm very careful with what I eat. I think it's a natural progression when you age; you just really want to start having a healthy body and so the more you work out the more you eat healthy. The more you eat healthy the more you're inspired to workout. But I love Adobo, I love sinigang, I love tortang talong."
11. She's now part of the Style Bible family!
Yup, you read that right! We're excited to announce that beginning today, Kim Jones is Style Bible's new resident blogger. Welcome to the club, Kim! Click here to read her first entry!
Can't get enough of Kim? Click on the gallery now to view her five favorite things and favorite films of all time.
ADVERTISEMENT - CONTINUE READING BELOW
Hey, Preview readers! Follow us on Facebook, Instagram, YouTube, Tiktok, and Twitter to stay up to speed on all things trendy and creative. We'll curate the most stylish feed for you!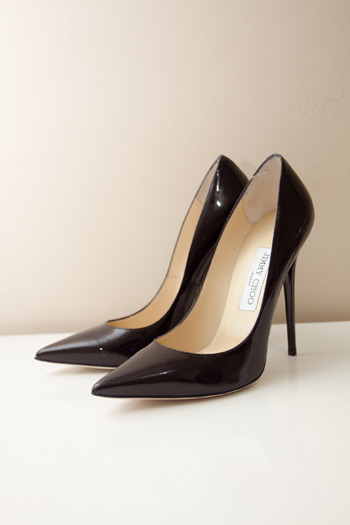 ADVERTISEMENT - CONTINUE READING BELOW
CONTINUE READING BELOW
Recommended Videos
Hey, Preview readers! Follow us on Facebook, Instagram, YouTube, Tiktok, and Twitter to stay up to speed on all things trendy and creative. We'll curate the most stylish feed for you!