December signals an avalanche of reunions and parties scheduled too close to one another. Being the social butterflies that we are, we try our best to make it to every single one—even if it's just for a quick hello and a glass of champagne. Truth is, finding a way to hop from one party to the other has never been a problem. The real challenge is making sure we don't run short on the outfits.
From days one to 12, here's a rundown of looks, pegged from the runways of Spring 2015, to keep you going this holiday season.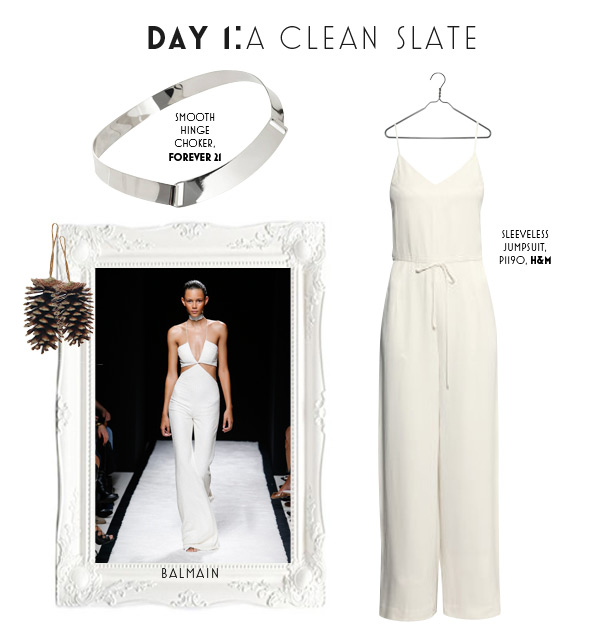 THE PEG: BALMAIN
Get a head start with a look that's blank as an unsoiled canvas.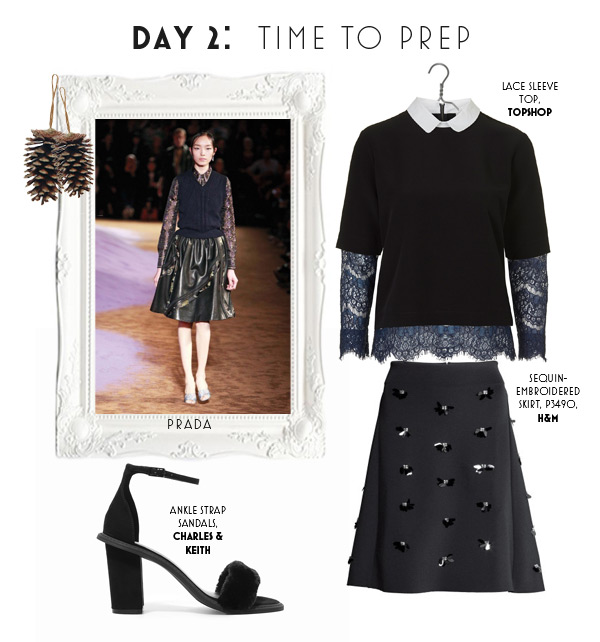 ADVERTISEMENT - CONTINUE READING BELOW
THE PEG: PRADA
Get into the spirit of the Holidays as you type away on your office computer with a little layering.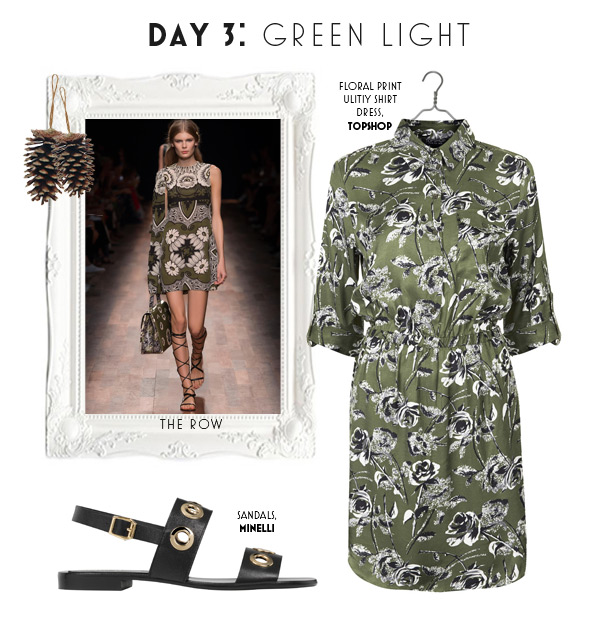 THE PEG: VALENTINO
Fighting the Holiday rush? Slip and slide your way through the crowd in an easy shift dress.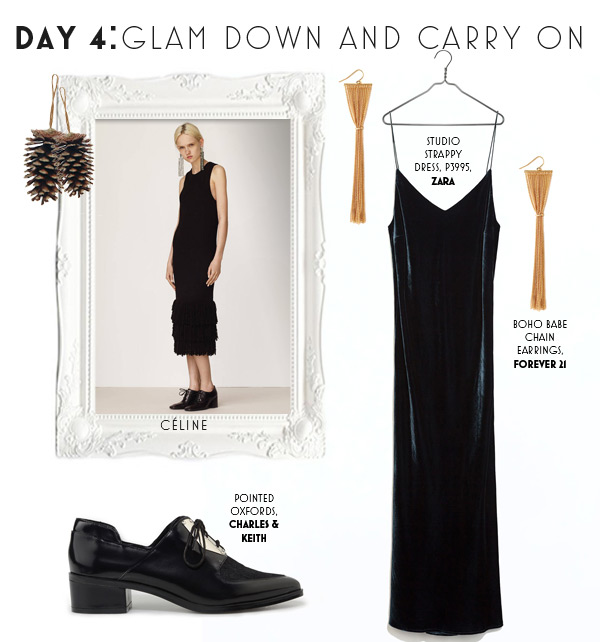 THE PEG: CÉLINE
Keep it cool and effortless in a slip and oxfords while at the company dinner.
ADVERTISEMENT - CONTINUE READING BELOW
THE PEG: PROENZA SCHOULER
Make your rounds through the metro with a shift dress that's easy to move in.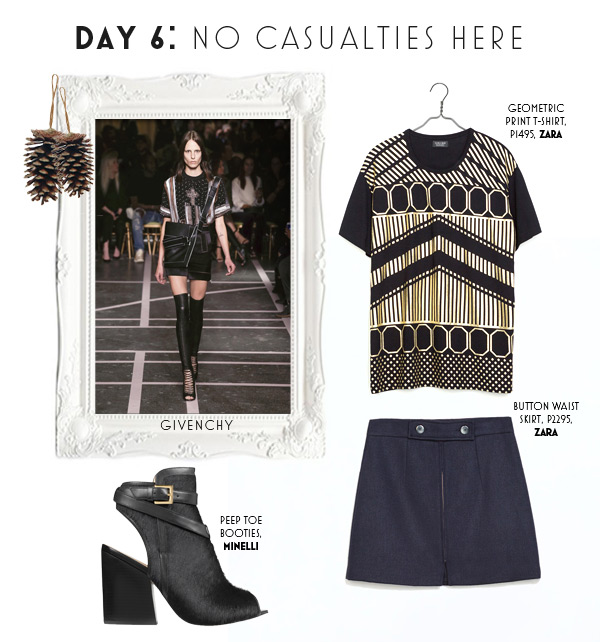 THE PEG: GIVENCHY
Just in case a sudden change of plans occur, make sure you're always ready and well-dressed.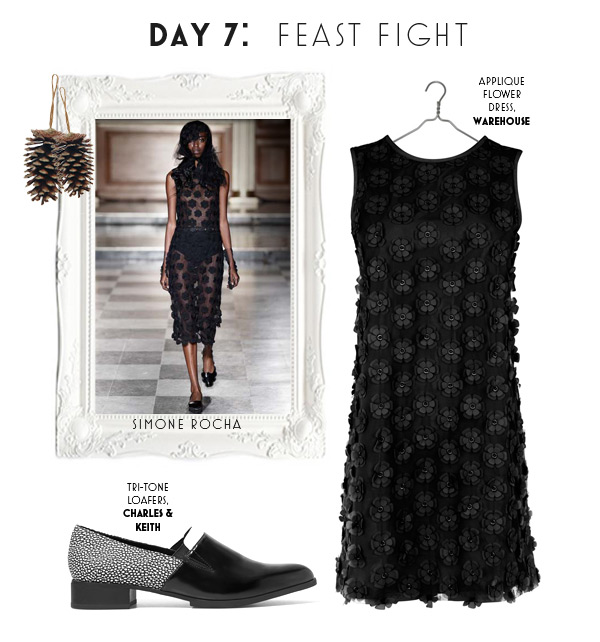 THE PEG: SIMONE ROCHA
Hide your food baby in a shapeless frock and stand your ground in a pair of dressy flats.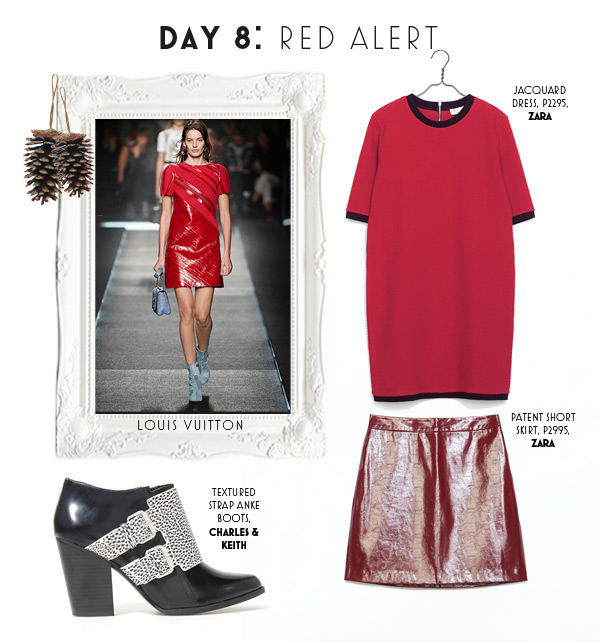 ADVERTISEMENT - CONTINUE READING BELOW
THE PEG: LOUIS VUITTON
Christmas is never complete without a red hot number.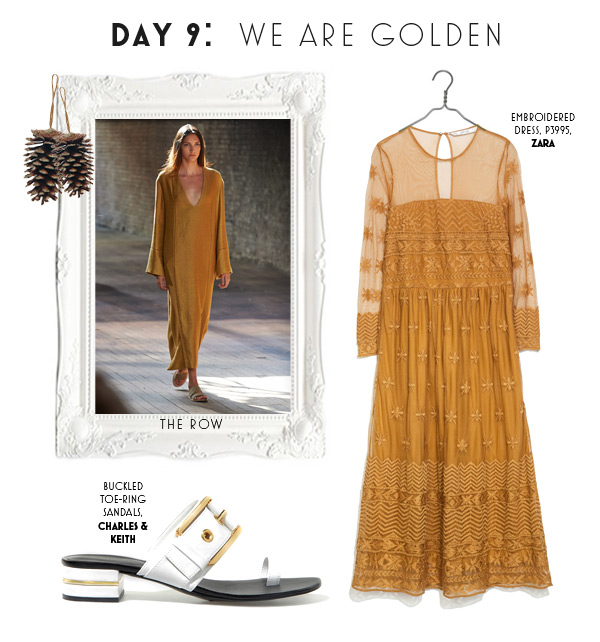 THE PEG: THE ROW
Match your glittering gifts in a dress that's fit for a queen.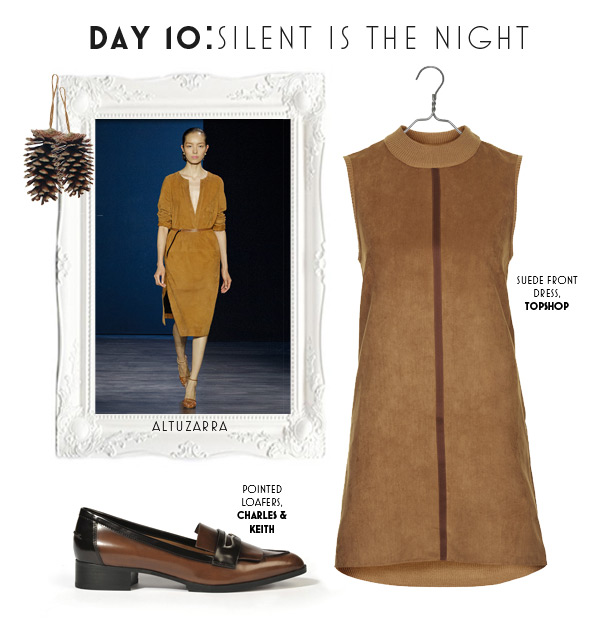 THE PEG: ALTUZARRA
Channel (a chic) shepherd boy as you give thanks for all the blessings that have come your way.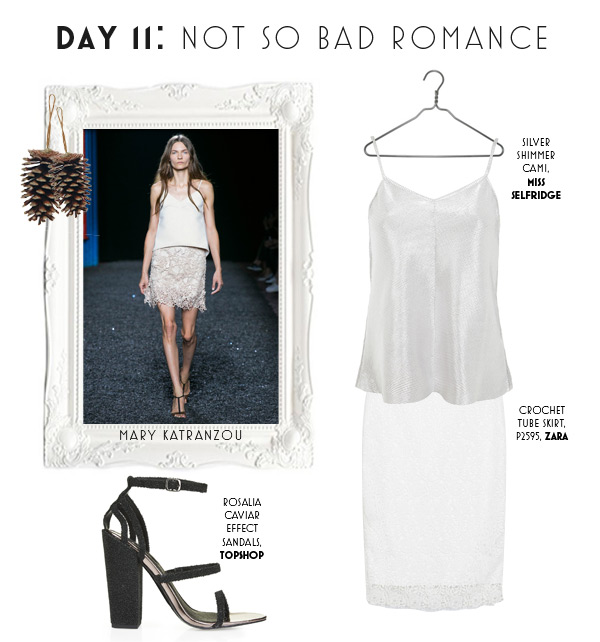 THE PEG: MARY KATRANZOU
ADVERTISEMENT - CONTINUE READING BELOW
Get caught under the mistletoe in a skin baring number that doesn't give too much away.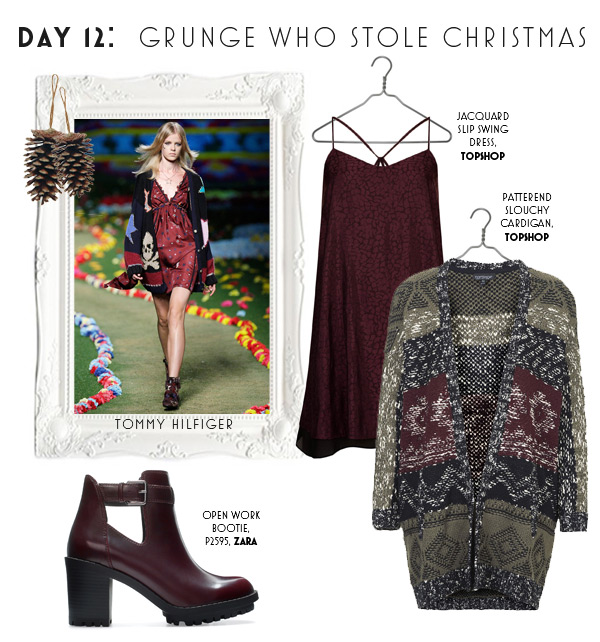 THE PEG: TOMMY HILFIGER
Kick your feet up and grunge down as you end another season of topsy-turvy madness.
Cheers to a stylish Christmas!
Runway photos from global.tommy.com, marykatrantzou.com, altuzarra.com, therow.com, proenzaschouler.com, simonerocha.com, louisvuitton.com, celine.com, prada.com, balmain.com, givenchy.com, valentino.com