The perfect formula to a winning ad campaign is fairly simple. It will feature a svelte young model in expensive clothes, some moody lighting, and sometimes a picturesque backdrop. But in a recent turn of events, we've seen brands like Céline and Dolce & Gabbana favoring poster girls with a bit more age over the Kendall Jenners of the world. Proving that age is not a barrier to great style, here's a roundup of 12 global citizens over 60 whose flair for fashion we can't help but adore.
ADVERTISEMENT - CONTINUE READING BELOW
ANNA WINTOUR, Vogue US editor-in-chief, 65
The Ice Cold Stepford Lola
Anna is the kind of lola that you'd be scared to mess around with. Though she can't help but tug on the hem of your skirt when it looks a little too short, she flashes an invisible grin whenever she sees you in your Sunday best. Just don't wear all black when you're meeting her.
CONTINUE READING BELOW
Recommended Videos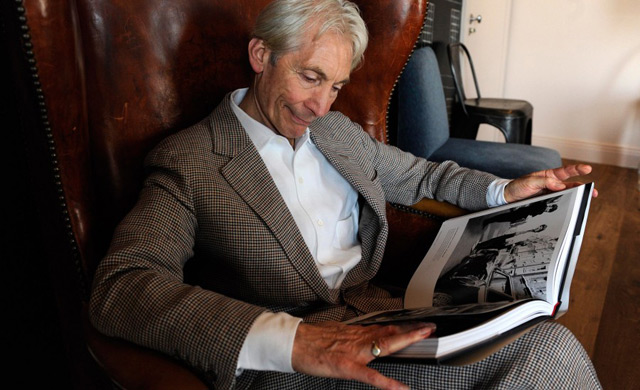 ADVERTISEMENT - CONTINUE READING BELOW
CHARLIE WATTS, The Rolling Stones drummer, 73
The Dandy Rockstar Lolo
Though he may have traded his fitted crewnecks that once showed off his veiny and lean arms, he has moved up to something more age appropriate such as twill suits and starched dress shirts. But what you're really hoping to inherit from him aside from that killer collection of records are his well-tailored jackets and trousers.
ADVERTISEMENT - CONTINUE READING BELOW
GRACE CODDINGTON, Vogue US creative director, 73
The Cat Lola
She's probably not your actual grandma, but perhaps your grandpa's friendly younger sister. She's got a lot of cool memorabilia from her younger days and loves to tell you stories about them. Like that time she left the convent to pursue a modelling career.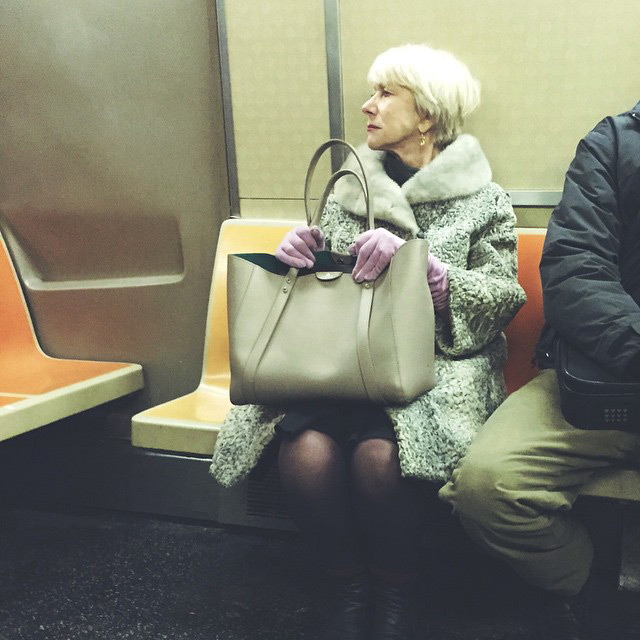 ADVERTISEMENT - CONTINUE READING BELOW
DAME HELEN MIRREN, award winning actress, 69
The Lola That Takes You to Tea
Unlike your strict lola Anna, lola Helen is a lot more chill. You'll want to keep visiting her so you can have some girl time shopping in department stores and sipping earl grey. You both can take the subway, as Dame Helen did in New York recently, looking ever so put together.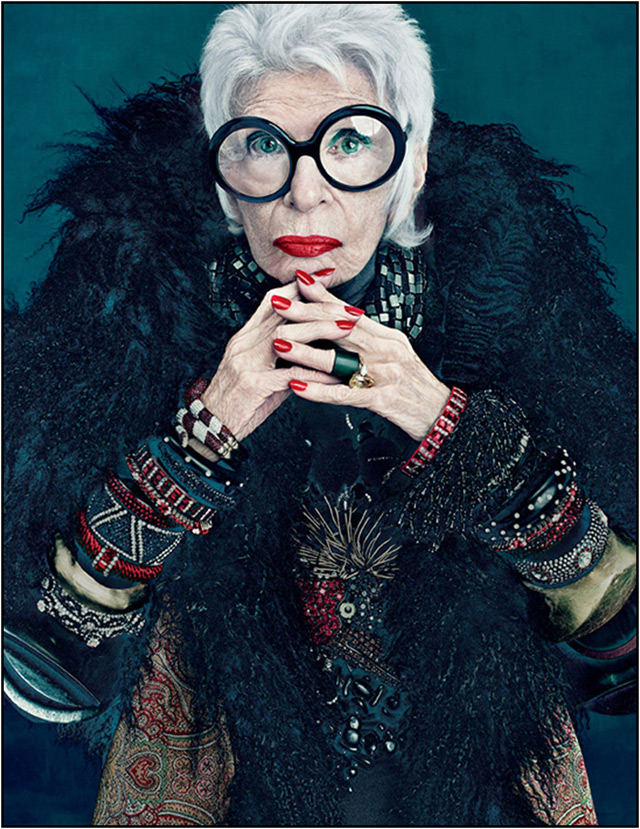 ADVERTISEMENT - CONTINUE READING BELOW
IRIS APFEL, interior designer, 93
The Kikay Lola
Raiding this grandma's closet is like wandering into Aladdin's cave of wonders. SO MANY ACCESSORIES, SO FEW LIMBS.
JOAN DIDION, author, 80
The Lola with the Coolest Stories
Her wit is still as sharp as it was when she was younger, making it hard for you to outwit her. Regardless, you love listening to whatever she has to say because she always seems to be right.
ADVERTISEMENT - CONTINUE READING BELOW
KARL LAGERFELD, fashion designer, 81
The Stylissimo Lolo
Meet your mom's fantabulous uncle. No need to go shopping when looking for an outfit to wear as he'll whip something up just for you. Truth is, you're the doll he never had growing up.
ADVERTISEMENT - CONTINUE READING BELOW
LEE RADZIWILL, socialite, 81
The Lola That Takes You for a Round of Bellinis
This lola is the life of the party. Attention just gravitates towards her every time she walks into the room. She's just as bubbly as that flute of champagne she can't get enough of. It's like seeing Holly Golightly as a senior citizen.
ADVERTISEMENT - CONTINUE READING BELOW
PEPE SMITH, rockstar, 67
The Crazy Lolo That Slightly Scares You
His badassery will make you go Mental, no kidding. He probably has more tricks up his worn-in denim jacket's sleeve, courtesy of the local brand, which he endorses (pictured).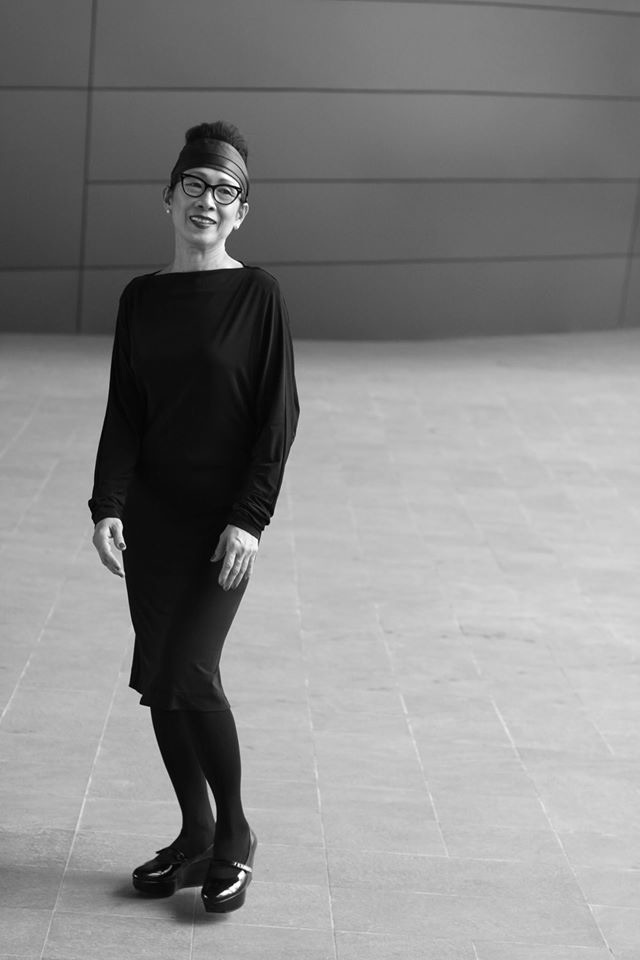 TESSIE SINGSON, entrepreneur, 62
The Lola Androgynous
If you think fashion is just for the young then think again. Her style game is way more on point than those half her age. From Céline bags to Jil Sander muscle tops, she's already beaten you to some of those pieces you've been eyeing since they were released.
ADVERTISEMENT - CONTINUE READING BELOW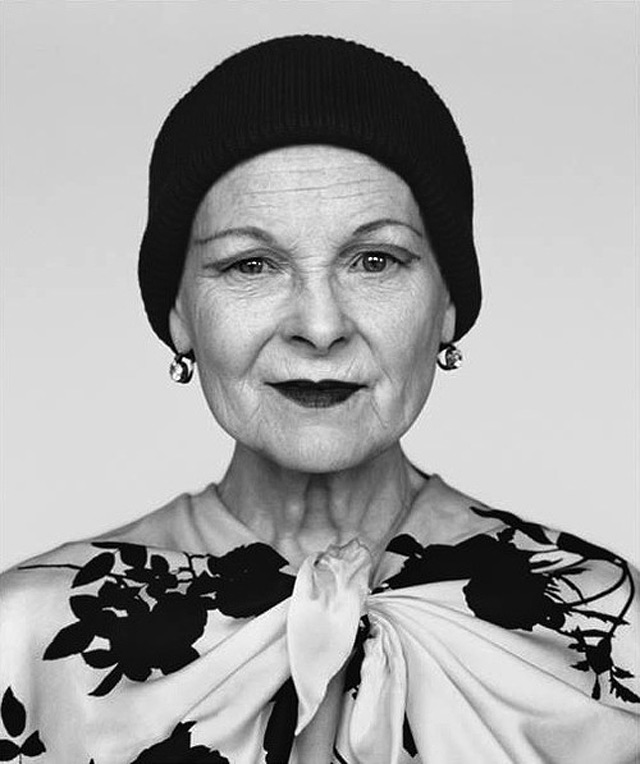 VIVIENNE WESTWOOD, fashion designer, 73
The OG Punk Lola
She's the female version of your crazy and slightly scary lolo only she's a lot more approachable. She won't raise an eyebrow at the sight of your ripped stockings, flannel shirts, and dirty Docs. She gets the punk rock music and the crazy hair color. She might even go with you to get that undercut you've always wanted.
ADVERTISEMENT - CONTINUE READING BELOW
YAYOI KUSAMA, artist and writer, 85
The Eccentric Lola
Walking into her home might make you feel slightly dizzy with all that's going on. What's with all the polka dots? But no matter what, you can't deny that this lola certainly has an eye for art.
Photos from The New York Times, i-D, The Rolling Stones, Lola Androgynous, Chanel, Vogue on Youtube, and @j_l_nyc on Instagram
ADVERTISEMENT - CONTINUE READING BELOW