Gay men are great to have as fashion consultants, as they have amazing instincts (that's a Marni, yes?), but will also tell you when a pair of jeans doesn't work for you. Here's a list of guys whose style we simply adore.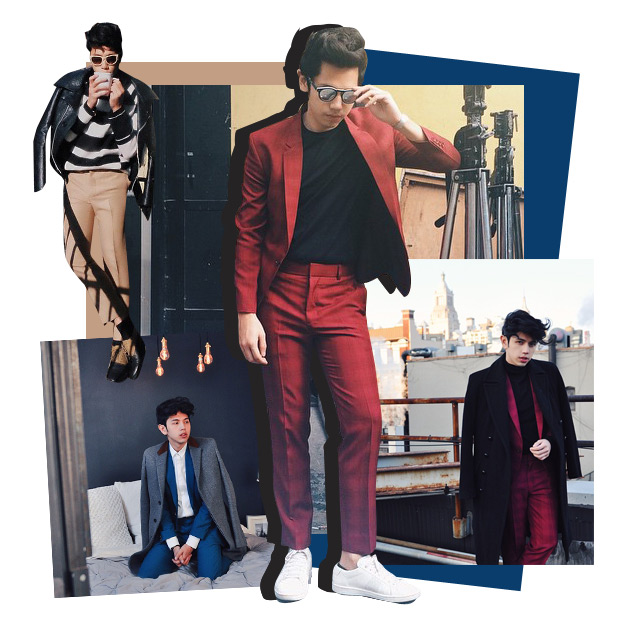 (Photos via @bjpascual on Instagram)
BJ Pascual, Photographer
ADVERTISEMENT - CONTINUE READING BELOW
BJ likes to keep it casual with crew necks, kicks, and sweaters but that certainly doesn't mean he can't pile on the layers when it gets chilly outside. His NYFW outfits had us double tapping the moment we laid eyes on those sleek coats and tailored suits.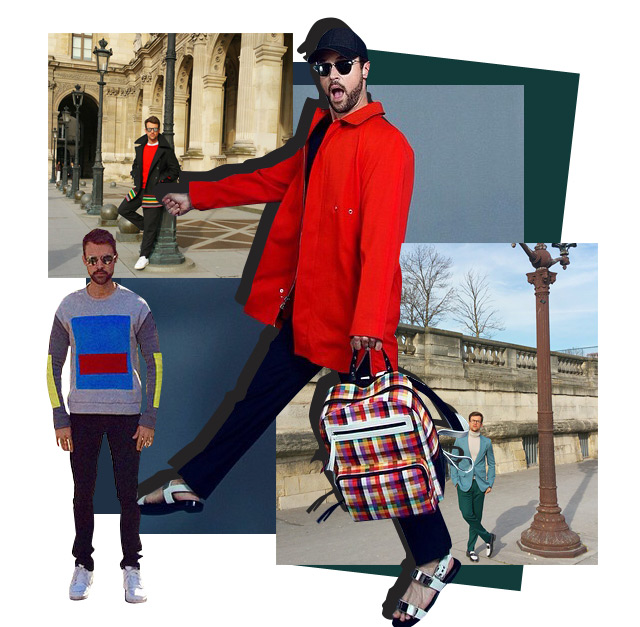 (Photos via @mrbradgoreski on Instagram)
CONTINUE READING BELOW
Recommended Videos
Brad Goreski, Celebrity Stylist and co-host on E!'s Fashion Police
Brad is like your chic gay bestie from prep school. He's always in something pressed and starched and his hair stays neatly coiffed throughout the day, even if Rachel Zoe dumps a ton of pullouts over his head. He's that guy you turn to whenever you need REAL fashion advice because he knows you deserve to hear the truth no matter how ugly it is.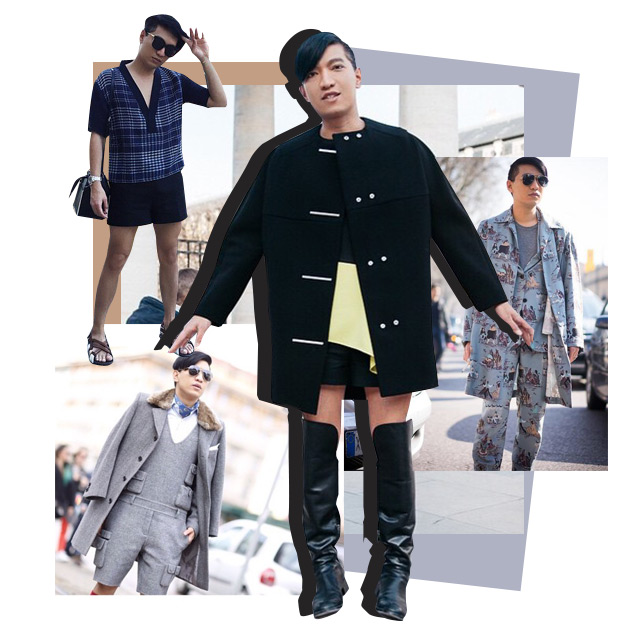 ADVERTISEMENT - CONTINUE READING BELOW
(Photos via @bryanboycom on Instagram)
Bryanboy, Blogger
If you're looking to gossip or simply just want to geek out on the latest runway shows, then Bryanboy is your man. From scandals to sneak peeks, he's seen it all. And if you're lucky, he might just spill. One thing we're hoping he also might share, those handbags and designer shorts. Maybe even the chinchilla?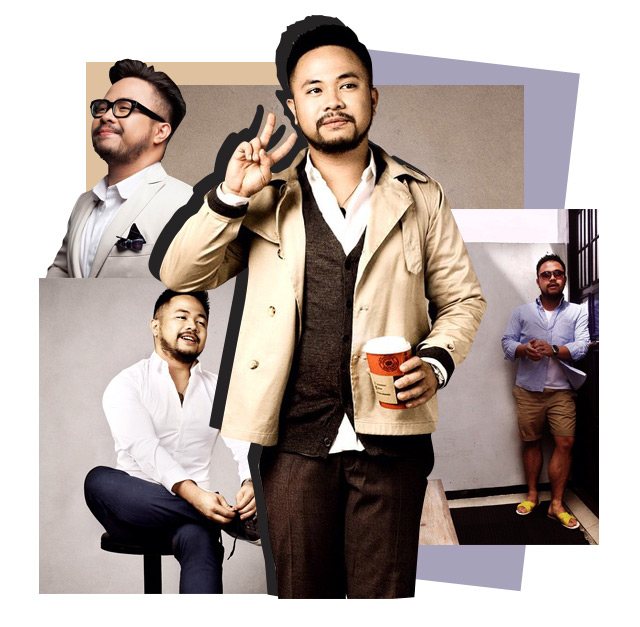 ADVERTISEMENT - CONTINUE READING BELOW
(Photos via @cholodelavega on Instagram)
Cholo Dela Vega, Photographer
Cholo is a certified tito. Friends like him come in handy when it's the boyfriend/dad/brother's birthday month as he'll advise you on which gift to get, and can even be obliged to take your photo when you're super feeling your OOTD. His taste for the finer things in life will make you want to bring out your inner tita.
ADVERTISEMENT - CONTINUE READING BELOW
(Photos via @mrdavidmilan on Instagram)
David Milan, Editor at Philippine Star SUPREME and YStyle
David could be your gay boyfriend. Read: The kind you'd steal blazers, tees, and sweats from. While his style today is relatively toned down and very casual, you still might be able to find those floral trousers he once wore to Coachella.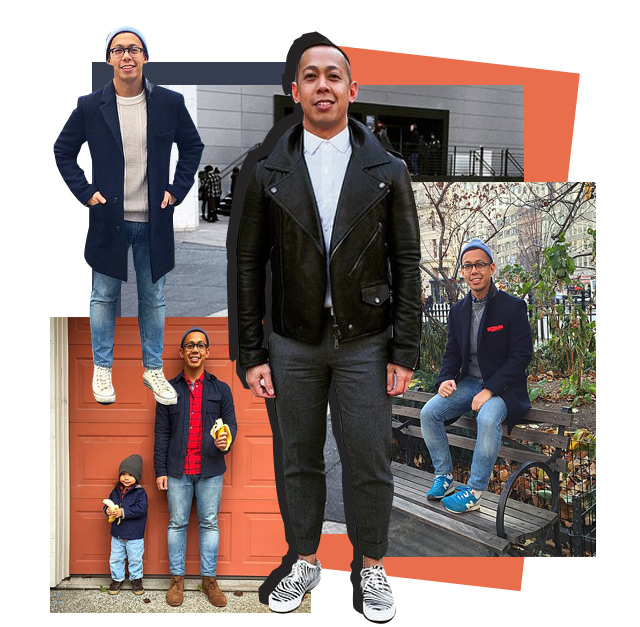 ADVERTISEMENT - CONTINUE READING BELOW
(Photos via @ejsamson on Instagram)
EJ Samson, Digital Media Men's Group Director of Content Strategy at Hearst
If Chuck Bass were a real life character—in the book, he's actually gay—we'd imagine him to look something like EJ. With his endless assortment of bowties and pocket squares, the former GQ digital director (who also happens to be Filipino) dominates the board room one dapper outfit at a time.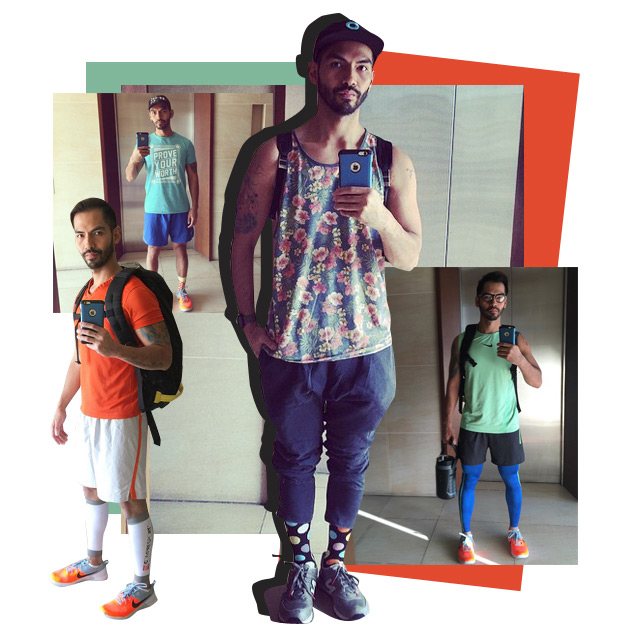 ADVERTISEMENT - CONTINUE READING BELOW
(Photos via @jigsmayuga on Instagram)
Jigs Mayuga, Makeup artist
Who needs a fairy godmother when you have Jigs around to keep you looking pretty? With a wave of his brush, he can instantly transform you into a real-life Cinderella (or Lady Tremaine for Halloween!) His love for colors can also be seen in his quirky athletic outfits that look so cute, they could be worn out of the gym.
ADVERTISEMENT - CONTINUE READING BELOW
(Photos via @kyleeditor on Instagram)
Kyle Anderson, Marie Claire Style & Accessories Director
Front row access? Look no further. Just follow Kyle on Instagram and he'll feed you with the latest happenings from fashion weeks from around the globe. Scroll through his grid and drool over his endless collection of bomber jackets and colorful sweaters.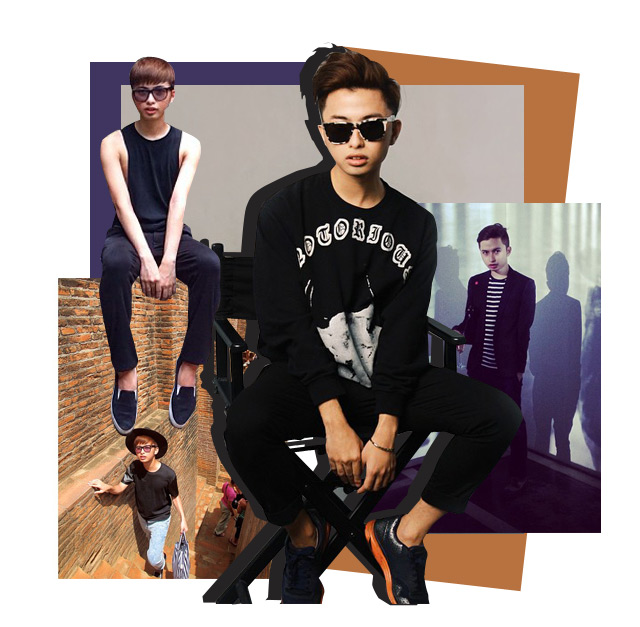 ADVERTISEMENT - CONTINUE READING BELOW
(Photos via @markbuenaobra on Instagram)
Mark Buenaobra, Preview Associate Art Director
Marky is such a cutie! Seriously, his legs are more toned than some of us here at Preview and Style Bible HQ. And what better way to flaunt those gams of his than with a pair of itty bitty shorts and brogues. One day we might just steal those from his closet.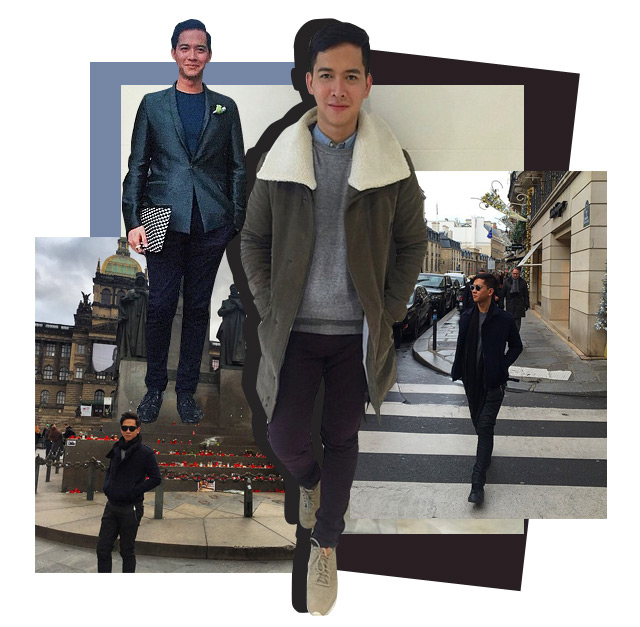 ADVERTISEMENT - CONTINUE READING BELOW
(Photos via @nixalanon on Instagram)
Nix Alañon, Interior Designer
Looking to re-design your space? Call on Nix and have a furniture shopping party. The interior designer creates the loveliest spaces, his partner Rajo Laurel's atelier included. The same clean aesthetic can be seen in his outfits that are composed of crisp buttondowns and tailored trousers, which he sets off with quirky footwear.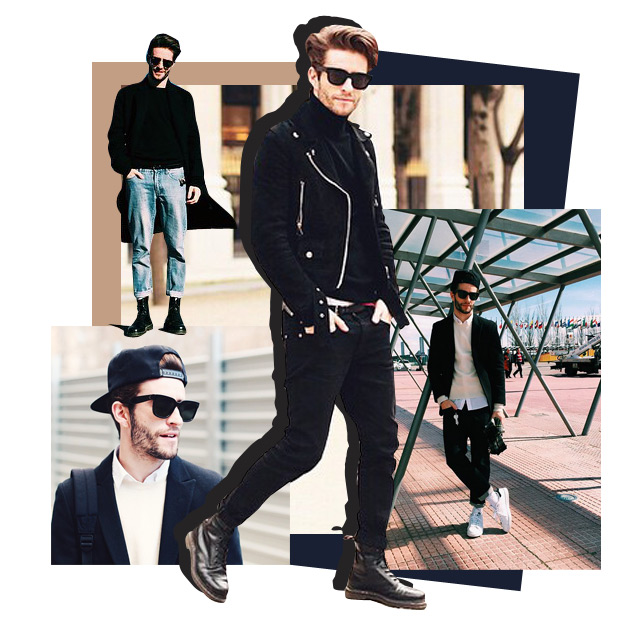 ADVERTISEMENT - CONTINUE READING BELOW
(Photos via @princepelayo on Instagram)
Pelayo Diaz, Blogger
He may not be a fresh prince of Bel Air but surely the Kates (Moss and Middleton) love him just as much as we do, or so he hopes. This digital influencer behind katelovesme.com trots around the globe dressed in his faded blue jeans and patch-worked leather jackets while keeping us posted on the sights, scenes, and fashion each country has to offer.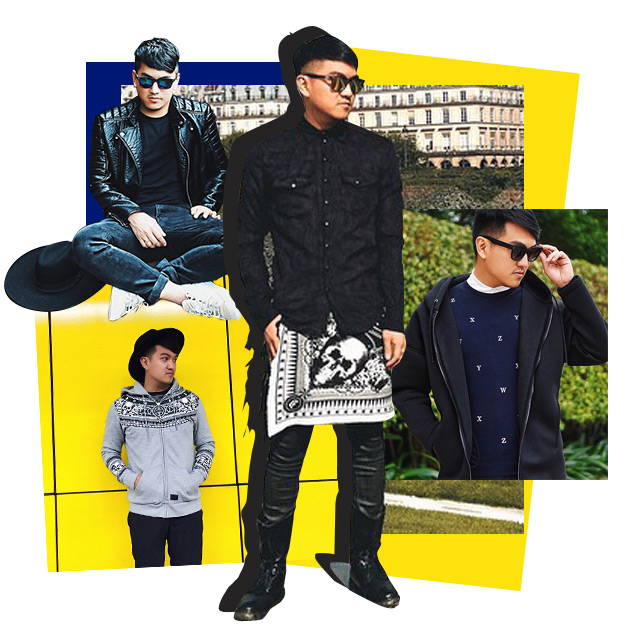 ADVERTISEMENT - CONTINUE READING BELOW
(Photos via @vince_uy on Instagram)
Vince Uy, Preview Creative Director
If there's one guy at the office whose style advice we take seriously, it's Vince. Not only does he dress well with his printed button-ups, chinos, and backpacks but he also has a keen eye for what looks good on a girl. Just flip through the pages of the magazine and spot his fashion editorials. You'll immediately see why.
Hey, Preview readers! Follow us on Facebook, Instagram, YouTube, Tiktok, and Twitter to stay up to speed on all things trendy and creative. We'll curate the most stylish feed for you!