While Princess Diana's wedding gown was all the buzz in 1981, you can't honestly say you're going to peg that for your own wedding, right? Fashion has shifted a lot since, and if you refuse to be a basic bride, then please allow the Spring 2016 runways to serve as inspiration.
The best advice we can give you if you're not ready to take both feet out of the box is to pick a classic shape and add your own twist via a small detail that will make it your own.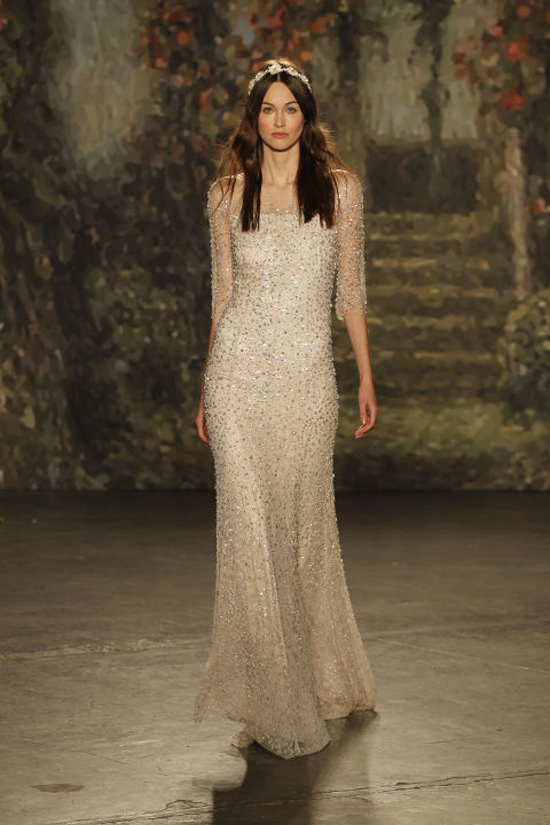 Jenny Packham
It sparkles from shoulder to toe, but it doesn't overwhelm. Imagine how stunning it would look when hit by sunlight.
Wear it if: Blair Waldorf is your life peg.
Zac Posen
Don't limit yourself to lace or crystal-embellished veils.
Wear it if: Flair is your middle name.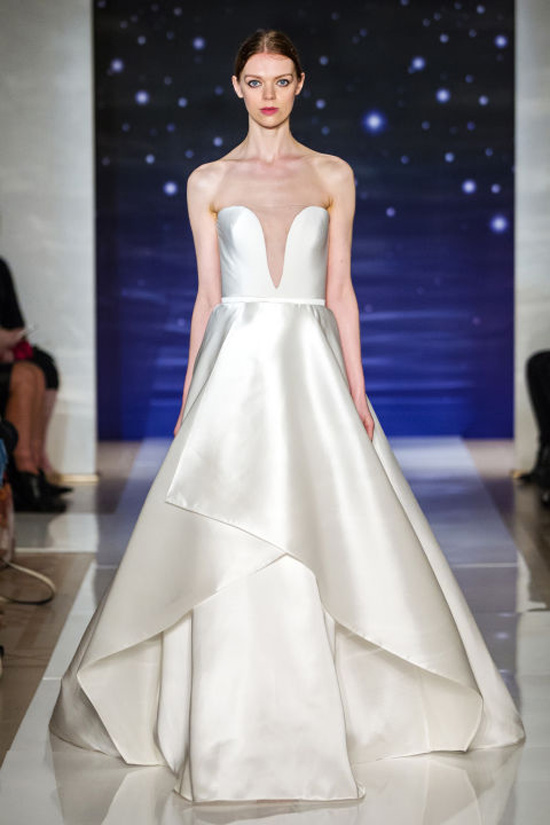 Reem Acra
The modified A-line still gives you the grand entrance you like, sans looking like a cake.
Wear it if: You're all for minimalism.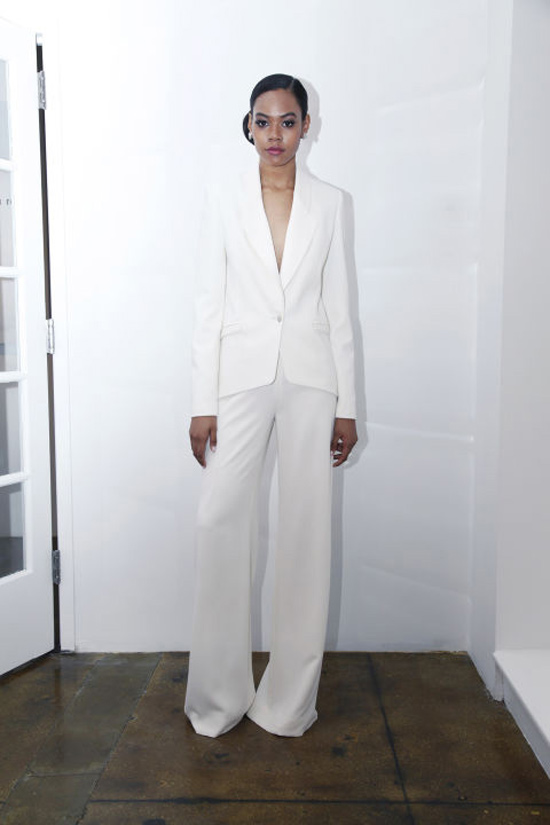 Pamela Rolland
Tailoring is everything if you're planning to wear a suit. It's white so imperfection is not an option.
Wear it if: You want to pull off a Bianca Jagger.
Oscar de la Renta
The new take on lace.
Wear it if: You're planning a garden wedding.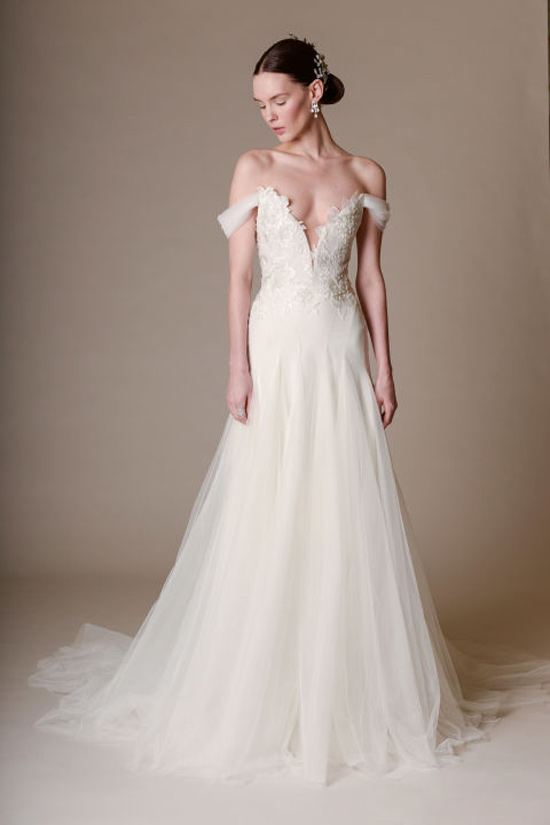 Marchesa
If you're planning to ride the off shoulder trend, make sure you pick the style that won't restrict your arms from moving. You want to be able to throw back that bouquet.
Wear it if: You want to show off your décolletage.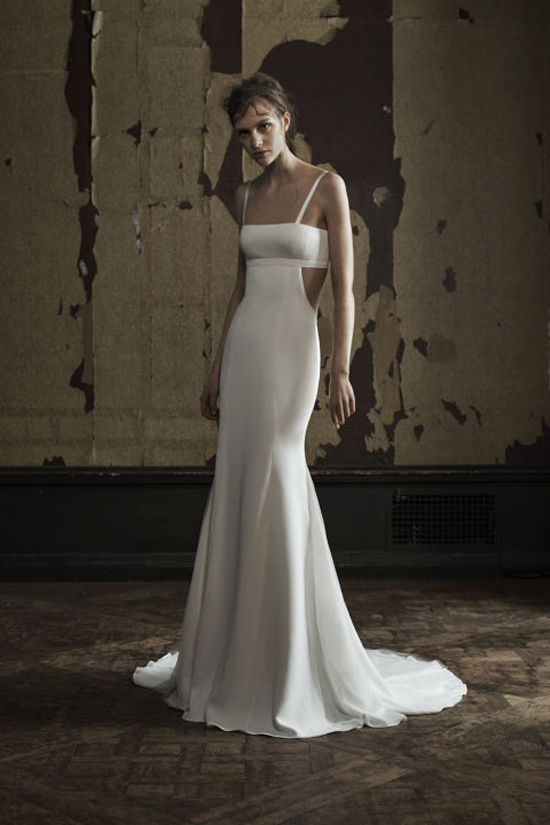 Vera Wang
Cutouts are tricky, but the positioning of the holes and the material used are key. Do not combine it with embellishments at all costs.
Wear it if: You're stick thin with a pixie cut.
Theia
Crop tops and butterflies are not for everyone, but when done tastefully, it could work.
ADVERTISEMENT - CONTINUE READING BELOW
Wear it if: you live for embellishments.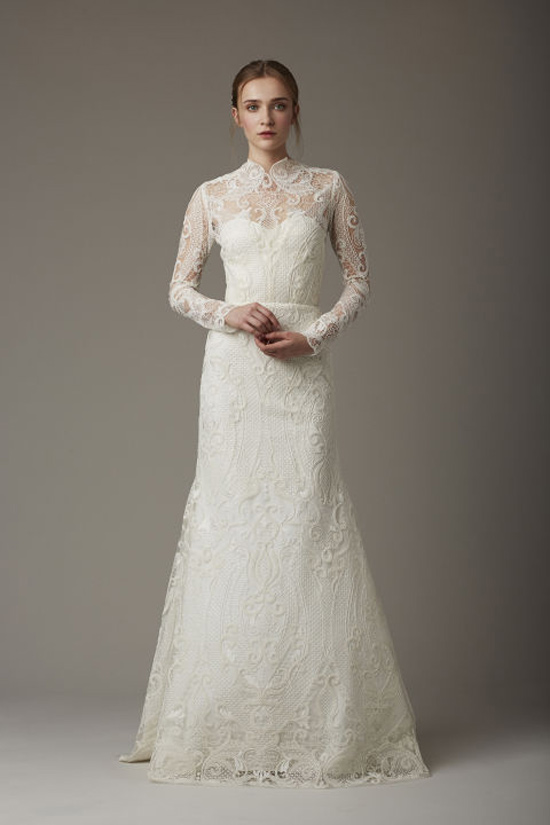 Lela Rose
Find new types of lace to use if Kate Middleton or Grace Kelly is your peg.
Wear it if: You're getting married in that super strict cathedral.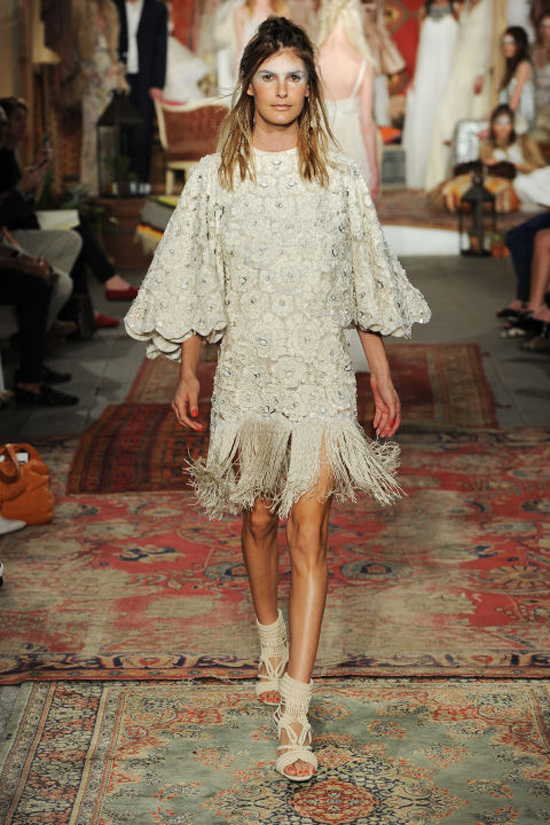 Houghton
Short, fringed, and embellished—the better to show off those gams with.
Wear it if: You're a cool bride.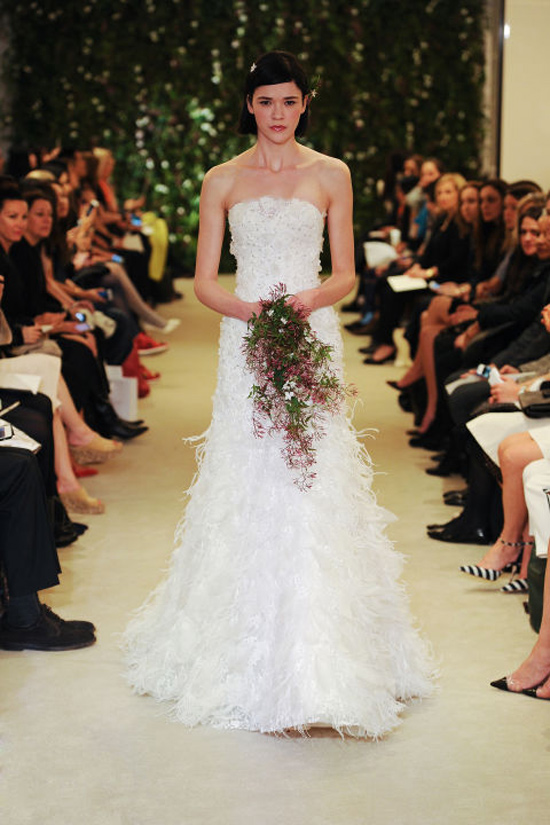 Carolina Herrera
Soft appliques add movement to the basic tube.
Wear it if: You've been dreaming of a classy tube frock since you first held hands with your boyfie.
Remember: The goal is to look like the figure on top of the cake, not the cake.