I won't lie, this is probably one of our most memorable shoots to date. I remember at the height of OTWOL (a.k.a. On the Wings of Love) some of the Preview editors and I had simply dreamed of shooting these two together. Fast forward to May 2016 and we finally did. Though the photos look effortlessly "on-point" and stylishly put together, there was actually more going on behind the scenes than you'd have expected.
Here are 10 things you might've missed about our #TeamRealForPreview shoot:
1. The set was made from scratch, took eight hours to build, and was around 12 feet tall.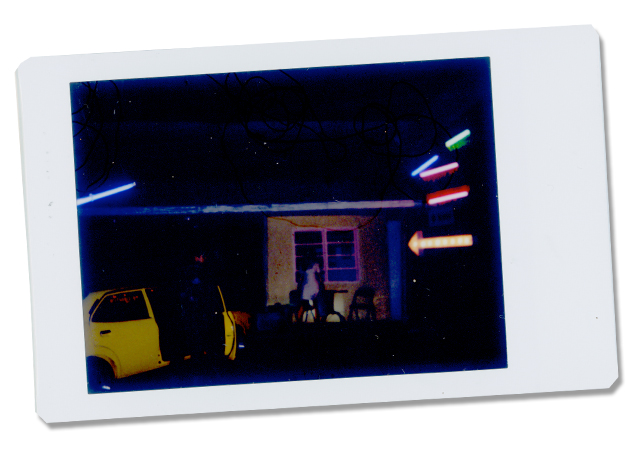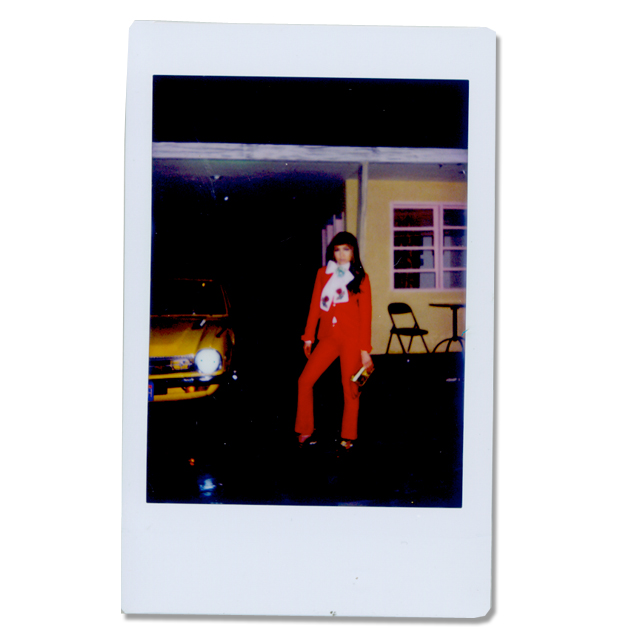 Nadine poses in front of the Preview Desert Inn.
We've worked with Dindo Pangalangan of Rooster Production Design previously for editorials (including our Babaylan story this month) and our internet-breaking AlDub cover, but the scale and degree of functional detail on this one wowed everybody.
2. James did his own hair. Seriously.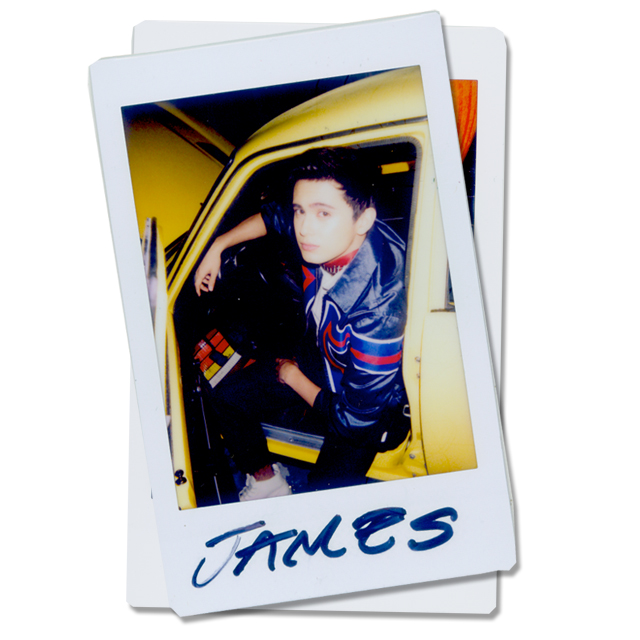 That loose, attractive tendril on his forehead in one of the layouts? All his doing.
3. Nadine spazzed about the LV headband that unfortunately was not used for the shoot.
"OMG! This is the same one Lightning used for the Series 4 ad!" was the first thing she said when she saw our pullouts.
4. Both James and Nadine were supposed to have only two hours to spare for the shoot.
But extended for us so we could finish all our planned layouts. Because the're really nice and professional like that.
5. We flew select runway pieces from Louis Vuitton and Gucci just for the shoot.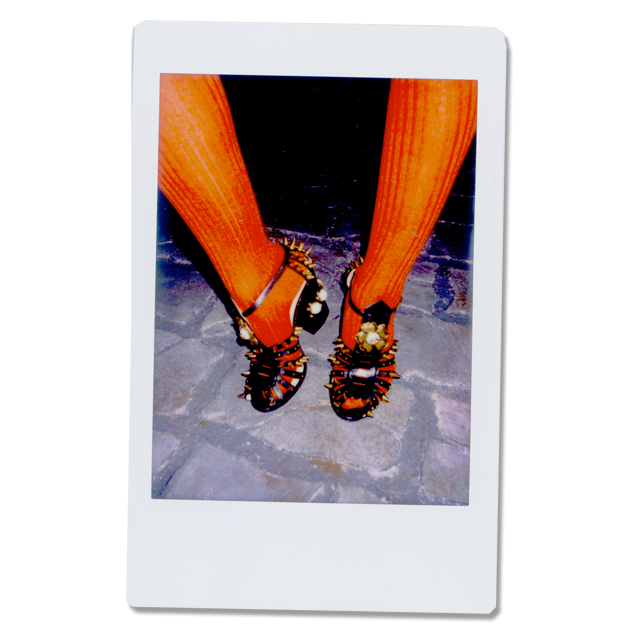 Gucci studded T-straps. Killer heels. Quite literally.
6. James dozed off at the (non-airconditioned) studio lobby sofa in between layouts.
Our Editorial Assistant Yanna Lopez had to wake him up. "It took two minutes to wake him up. I'm not even kidding!" He was also not feeling well that day.
ADVERTISEMENT - CONTINUE READING BELOW
7. Nadine took some of these instant photos during the shoot.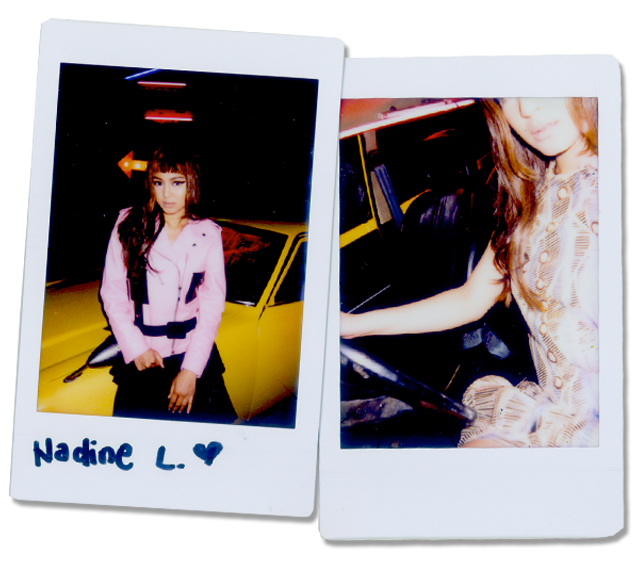 She snapped the one on the right while in the car.
8. James' mood brightened as soon as Nadine entered the dressing room.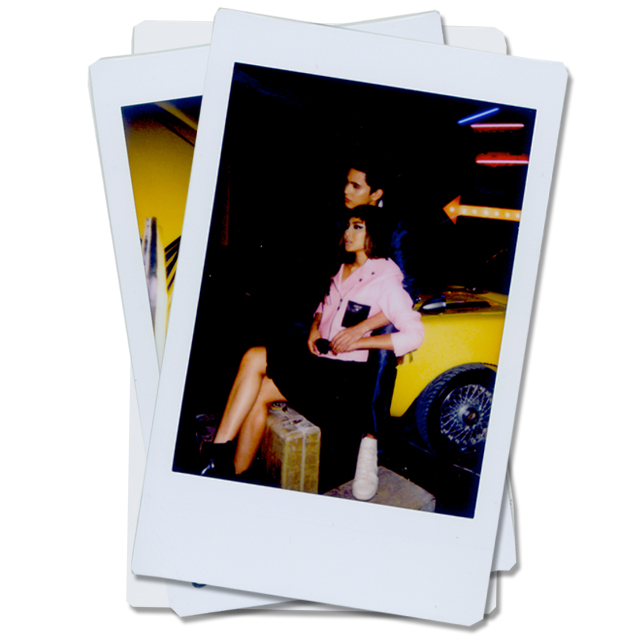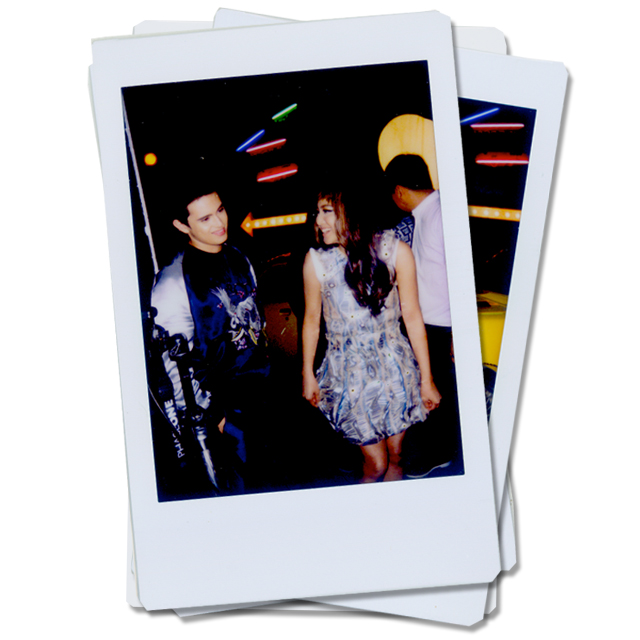 James and Nadine fooling around in between takes.
At some point James subtly reached for her hand and they also hugged before their last layout together. We all just sort of looked away, stung with kilig.
9. James genuinely liked the furry Gucci loafers.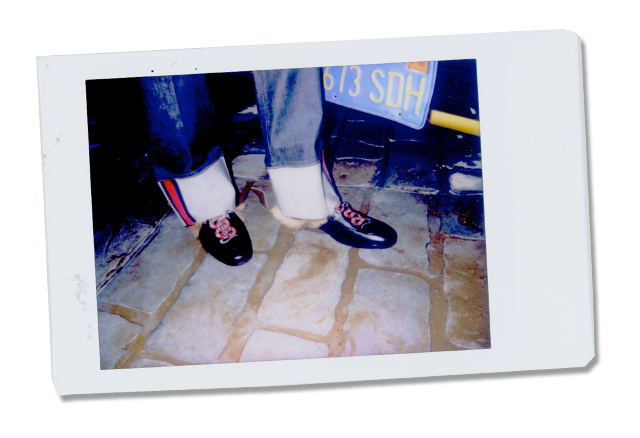 Especially after our Associate Fashion Editor Loris Peña said A$AP Rocky owns a pair.
10. Nadine owns the exact same vintage Mitsubishi Lancer (hers is yellow too, apparently!) used for the shoot.
Shoutout to Andrei Torres for the perfect getaway vehicle for #TeamReal!
See this month's cover story here.