If you're cooped inside your room due to the bad weather, quit moping around and look on the bright side instead. For one, a good old movie marathon with a bowl of popcorn sounds like a nice idea. And whether or not your girlfriends are there to keep you company, you can always turn to your collection of chick flicks starring fashionable cliques wearing knee-high socks and ruling over high school.
ADVERTISEMENT - CONTINUE READING BELOW
That said, we've cherry-picked the best of stylish cliques on-screen. So, which posse fits your fancy?
1. Heathers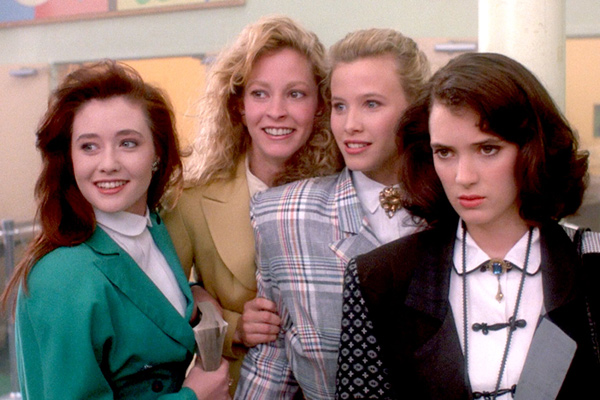 Here's a throwback to '80s fashion where shoulder pads and scrunchies reigned supreme. Since Halloween is drawing near, who's in the mood for some dark comedy about the perils of being in a popular clique? Surely we can count on Winona Ryder to make things interesting.
ADVERTISEMENT - CONTINUE READING BELOW
Recommended Videos
2. Jawbreaker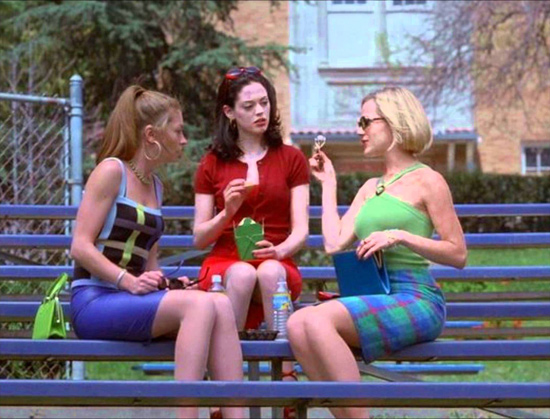 Speaking of Heathers, often compared to it is another dark comedy film also in a high school setting but sans the shoulder pads. Don't worry though, it has a lot of bodycon dresses and color-blocking going on to keep you occupied. And if friends killing each other over Prom Queen title is your thing, then Jawbreaker is a must-watch for you.
ADVERTISEMENT - CONTINUE READING BELOW
3. Clueless
The co-ords are obviously making a comeback this season, but you know what else is timeless? Alicia Silverstone, Stacey Dash, and Brittany Murphy aka the coolest clique of the '90s. So if you're looking for pegs on the matchy-matchy trend, it never hurts to learn from the original.
ADVERTISEMENT - CONTINUE READING BELOW
4. Mean Girls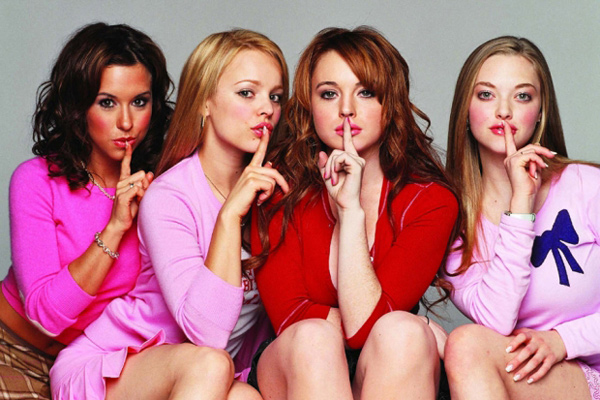 No, you can't sit with them. And no again, butter is not a carb. And yes, on Wednesdays they wear pink. And should you complain, you'll most definitely find your name written on these mean girls' little "burn book."
5. Charlie's Angels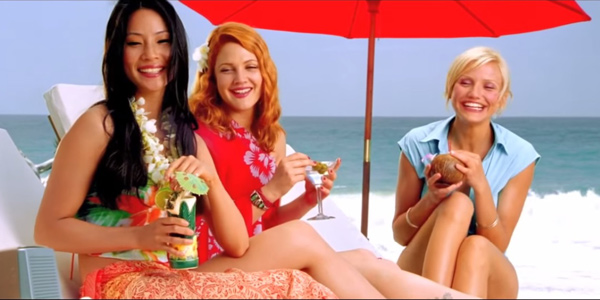 ADVERTISEMENT - CONTINUE READING BELOW
They're charming, beautiful, and oozing with sex appeal. Cameron Diaz, Drew Barrymore, and Lucy Liu might look like angels, but don't be deceived just yet. Because the best part? This trio can kick some ass.
6. Pretty Little Liars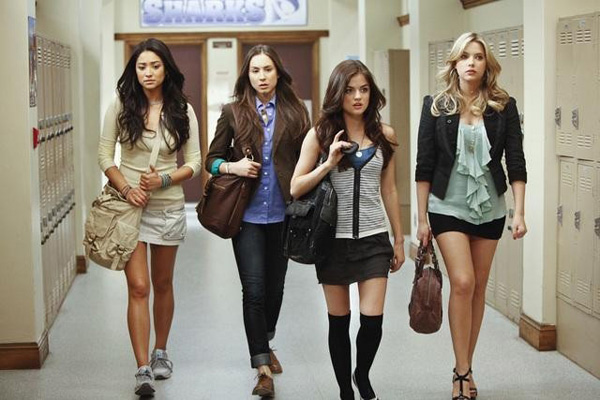 These BFFs have their fair share of dark secrets, but at least this we're sure─ these Pretty Little Liars have their own signature style. So whether you're sporty, glam, preppy, or a little bit in the boho zone, you can find your place in this clique.
ADVERTISEMENT - CONTINUE READING BELOW
7. The Coven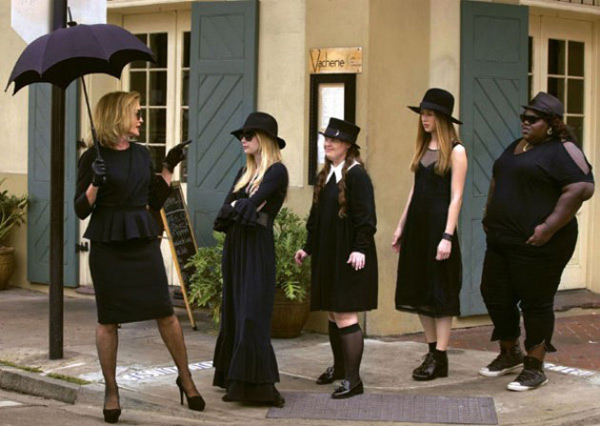 Is it just us, or aren't they wearing the wrong witch hat? It's time to throw away those old costumes, ladies. Seems like this stylish coven has a more fashion-forward wardrobe in mind. Now, who wants to play witch this coming Halloween? We sure do!
8. Sex And The City
ADVERTISEMENT - CONTINUE READING BELOW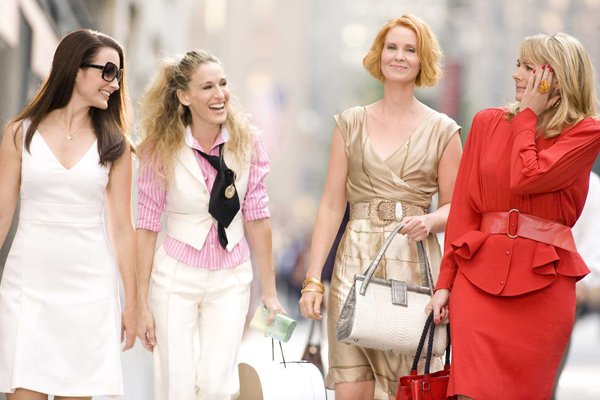 Who doesn't know Carrie Bradshaw, Samantha Jones, Charlotte York, and Miranda Hobbes? There can't be a TV show that taught us more about love, life, men, friendship and fashion altogether better than how Sex and the City did.
9. The Carrie Diaries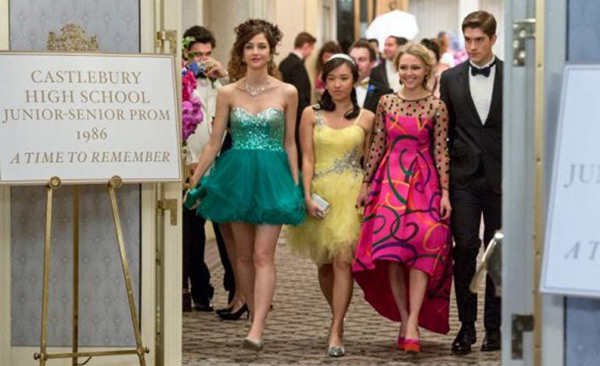 ADVERTISEMENT - CONTINUE READING BELOW
If by any chance you're not familiar with Sex and the City (which would be very unfortunate, by the way), we sure do hope The Carrie Diaries is up your alley. And since it's a prequel, it's likely the same iconic Carrie and Samantha─ only with scrunchies.
10. Gossip Girl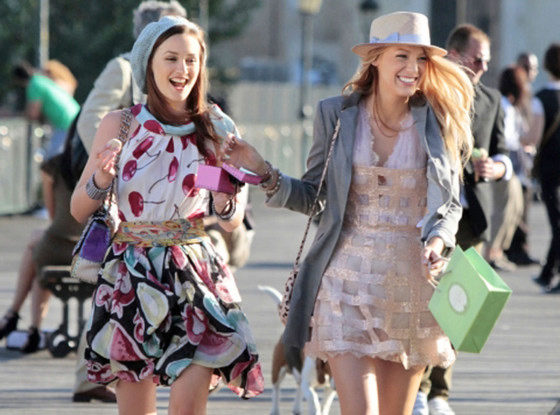 ADVERTISEMENT - CONTINUE READING BELOW
Who needs an army if your BFF is Serena van der Woodsen or Blair Waldorf? If there's a thing or two we've learned from the scandalous lives of these Manhattan elites, it's that a petty catfight can be resolved with a box of Ladurée and a slumber party is never complete without a discussion about Chanel and Breakfast at Tiffany's.
Hey, Preview readers! Follow us on Facebook, Instagram, YouTube, Tiktok, and Twitter to stay up to speed on all things trendy and creative. We'll curate the most stylish feed for you!