A beauty pageant such as Miss Universe is a platform where personal style, trends, theatrics, fan feedback, and competition converge and oftentimes, collide.
While the goal of dressing up as a beauty queen is to stand out and look her best, getting to that winsome look—not just necessarily for the finals—is tricky. There has to be a balance of what the girl wants, what registers well in photos, what looks good on screen (Social media commentary can be brutal!) and what looks chic.
After the Miss Universe Governor's Ball, the very first official event with 80+ countries in attendance, we sorted the looks of the girls into four predominant style tribes: Classic and Classy, Femme Fatale, Culture Vulture, and (our wildcard choice) Full-fledged Fashion Girl. From there, we drew a short list of 10 women who stood out and looked their best per tribe.
Here are our winners:
Style Tribe 1: Classic and Classy
Culling inspiration from high society, romance novels, and real-life royalty, these women nail fail-safe Miss Universe looks in ways all their own.
Philippines, Maxine Medina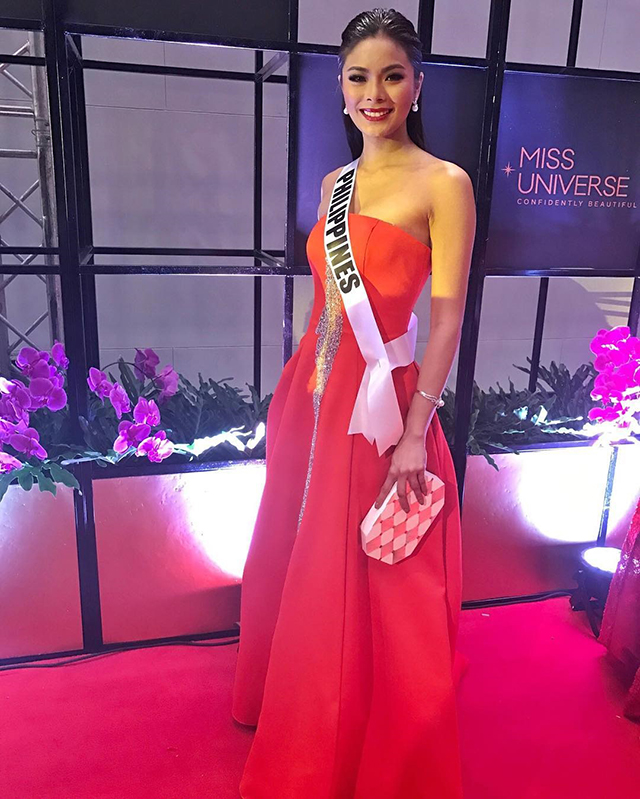 IMAGE INSTAGRAM/maxine_medina
Our hometown bet exuded restraint and good taste in a scarlet Rhett Eala, Joanique Love clutch and Jewelmer earrings. It's an ensemble the likes of Natalie Portman would wear to the Oscars.
Venezuela, Mariam Habach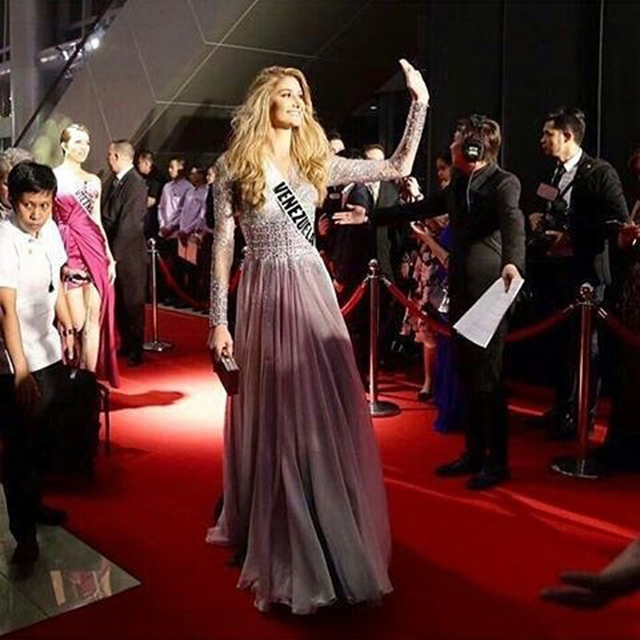 IMAGE INSTAGRAM/larateapoya
"Cancel the coiffure!" Mariam probably said at the last minute. Her disheveled 'do was a fitting counterpoint to the palette and finish of her floor-length dress.
Dominican Republic, Sal Garcia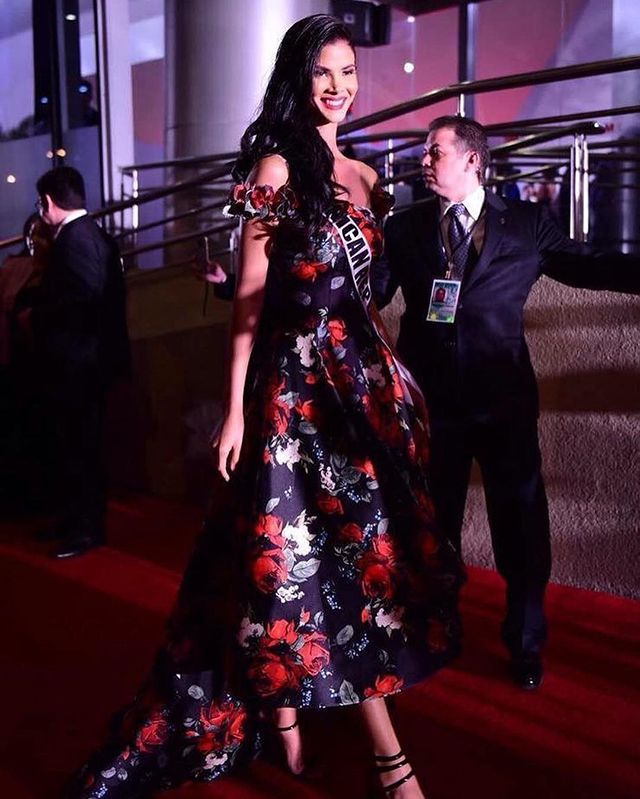 IMAGE INSTAGRAM/teamsalgarcia
Sal's señorita look—very Dolce & Gabbana, may we say—singlehandedly melded the prevalent sweet and sexy codes of the evening.
Style Tribe 2: Femme Fatale
A go-to style in the beauty queen playbook (if there ever was one), the look is best achieved with just the right hint of skin, flattering hair and makeup, and a come-hither mien.
ADVERTISEMENT - CONTINUE READING BELOW
France, Iris Mittenaere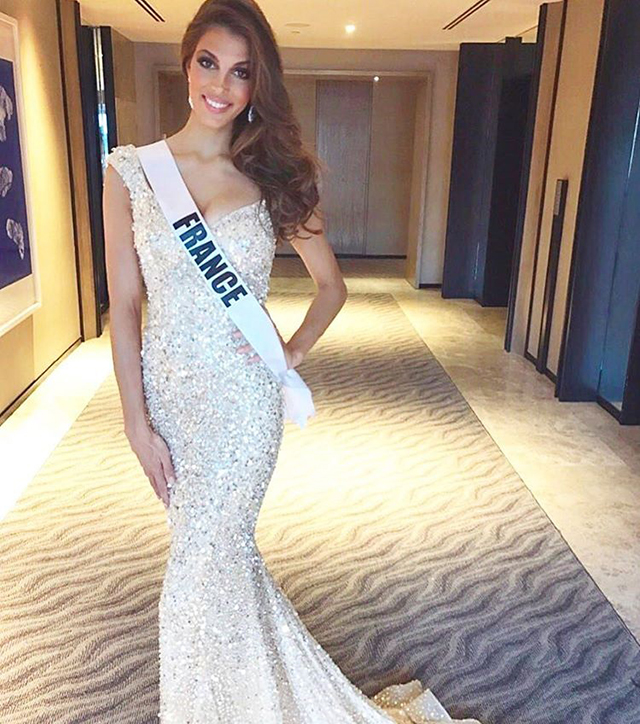 IMAGE INSTAGRAM/missfranceoff
How do you enter seductress territory with a princess-y dress? Sweep your waves to the side and turn the attention to your eyes. J'adore!
Argentina, Estefania Bernal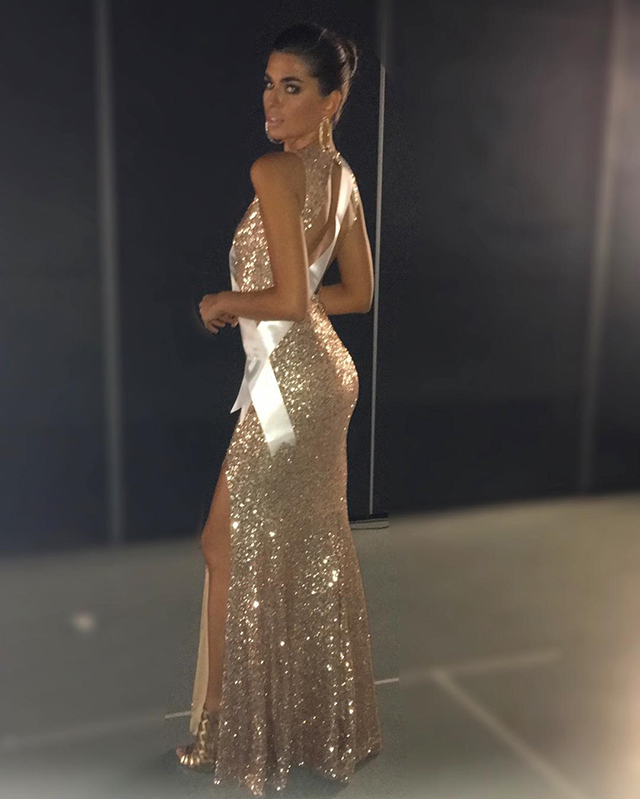 IMAGE INSTAGRAM/estefaniaabernal
Estefania personifies the troublemaking female archetype in a body-hugging number and with a smoldering look from behind. If looks could kill.
Ukraine, Alena Spodynyuk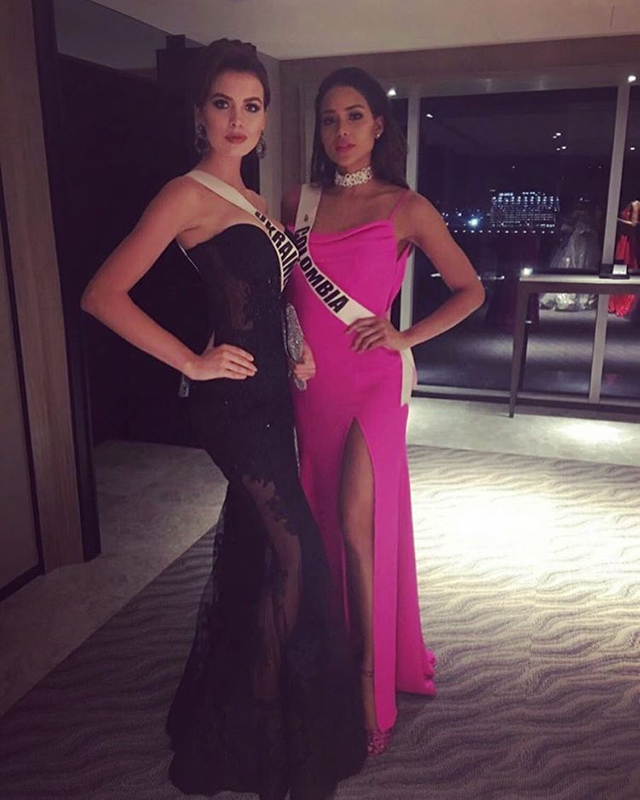 IMAGE INSTAGRAM/alenaspod
Pictured here with Colombia's Andrea Tovar, Alena's Bond Girl potential and Old Hollywood appeal are magnified by her gown of choice.
Style Tribe 3: Culture Vulture
On a stage as big as Miss Universe's, wearing your national sartorial ID is a sure way to get noticed. If you have it—an indigenous style of dress, that is—then flaunt it.
Indonesia, Kezia Warouw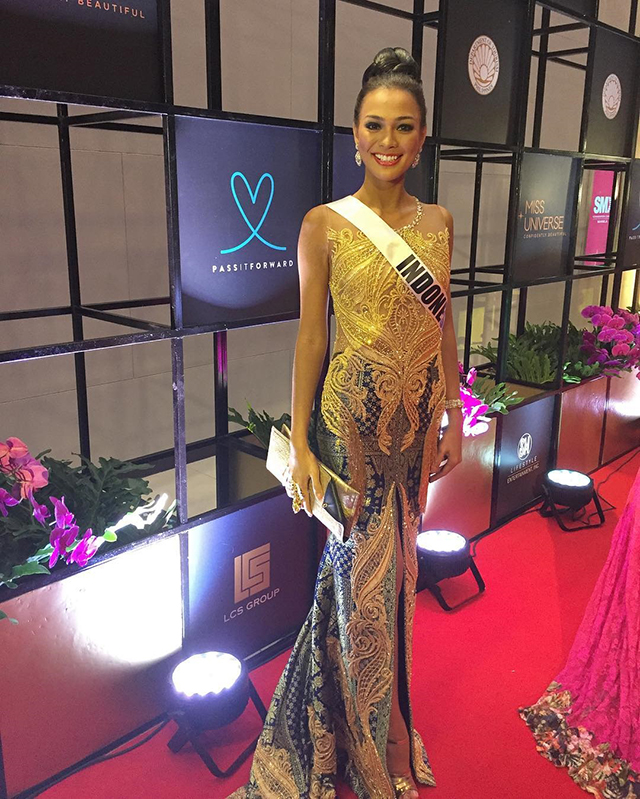 IMAGE INSTAGRAM/keziawarouw
The embroidery techniques used on Keke's blue and gold stunner are a testament to the skill of Indonesia's artisans.
Kenya, Mary Were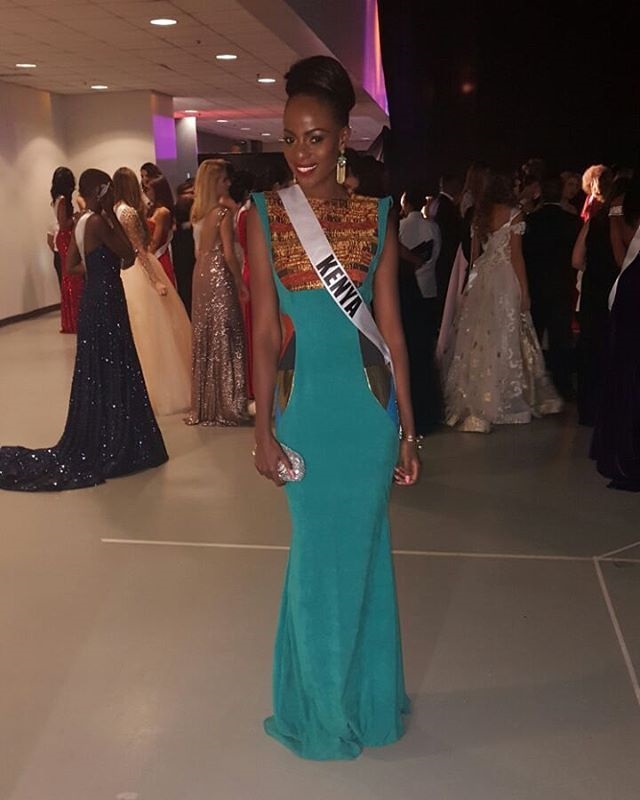 IMAGE INSTAGRAM/scarletwere
The color blocking and thoughtful use of a Kenyan print made this column dress stand out in a sea of sequins and sweetheart necklines.
India, Roshmitha Harimurthy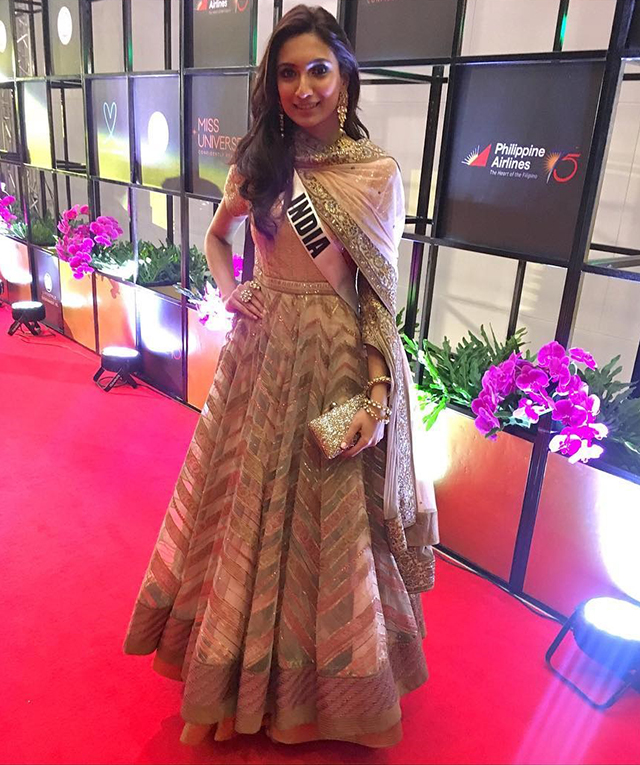 IMAGE INSTAGRAM/roshmitaa
Roshmitha's tonal take on the dupatta and anarkali was regal and sophisticated. Plus: it's a look only she can wear convincingly.
Style Tribe 4: Full-fledged Fashion Girl
Fishing out a full-fledged fashion girl from an ocean of beauty queens is akin to finding a needle in a haystack. But, hey; needle found!
Georgia, Nuka Karalashvili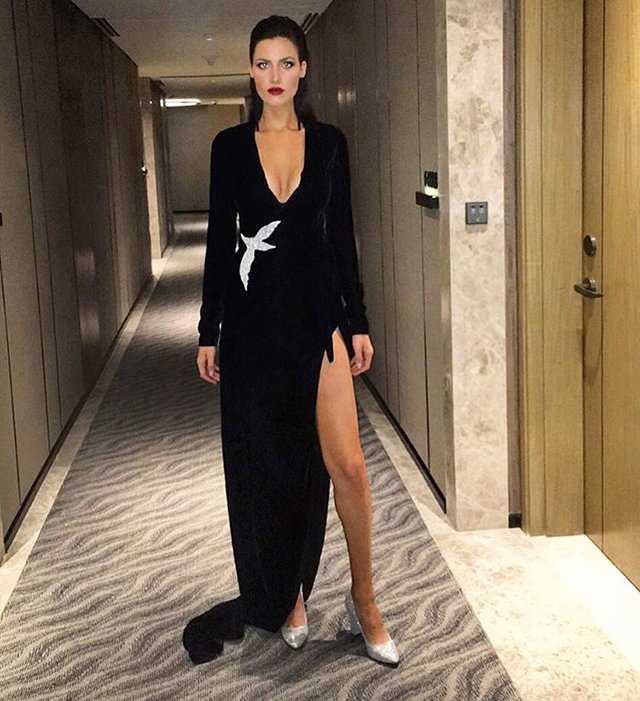 IMAGE INSTAGRAM/nukak__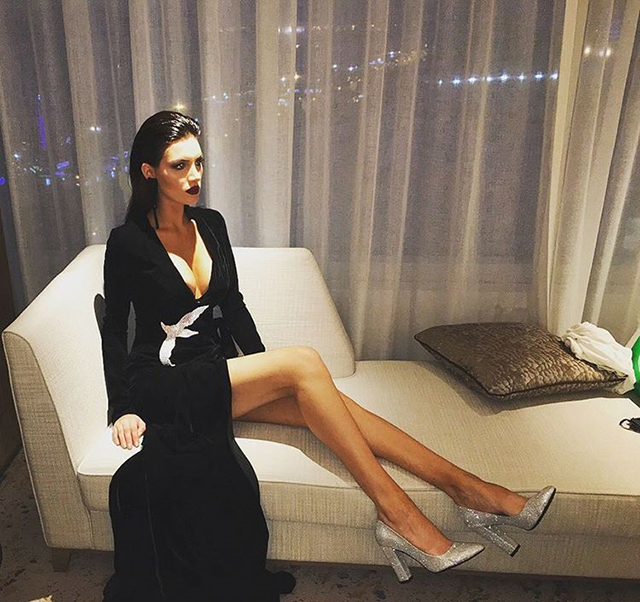 IMAGE INSTAGRAM/nukak__
Miss Georgia, a professional model with a Jamie Bochert vibe, swam against the current at the Governor's Ball in low-cut, full-sleeved, thigh-baring velvet. Note, too, that her glittery block heels are on trend and the silver dove accent on her dress is very vintage Yves Saint Laurent.