This Sunday, September 14, 2014, we will once again be witnessing the annual UAAP Cheerdance Competition. And because we just can't hide our excitement, we dissected the squads' season uniforms which then led us to realize that there are actually a lot of pieces in stores that look like they were made for these tumbling experts. If you've always wanted to be a cheerleader but was born with two left feet, or if you're simply curious to know if their look would fit you, well, you can always shop for these pieces instead.
Admit it, if there's one sport that could be deemed most fashionable (well, aside from tennis and ice skating with outfits that look pretty similar), it would have to be cheerdancing because of those cute uniforms. Still not convinced? Scroll down to see what we mean.
Crop Tops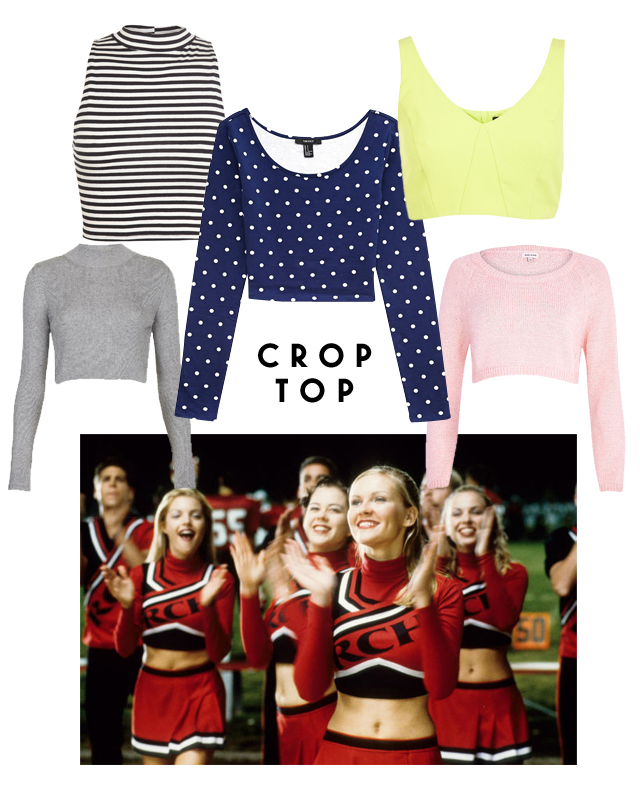 ADVERTISEMENT - CONTINUE READING BELOW
All those training hours spent dancing, tumbling, and flipping high up in the air create ab lines worth flaunting. You may think that more and more schools are cropping it to keep up with the trend, but the truth is, it has always been the other way around. Cheerleaders have been sporting this trend for years.
Skorts and Pleated Skirts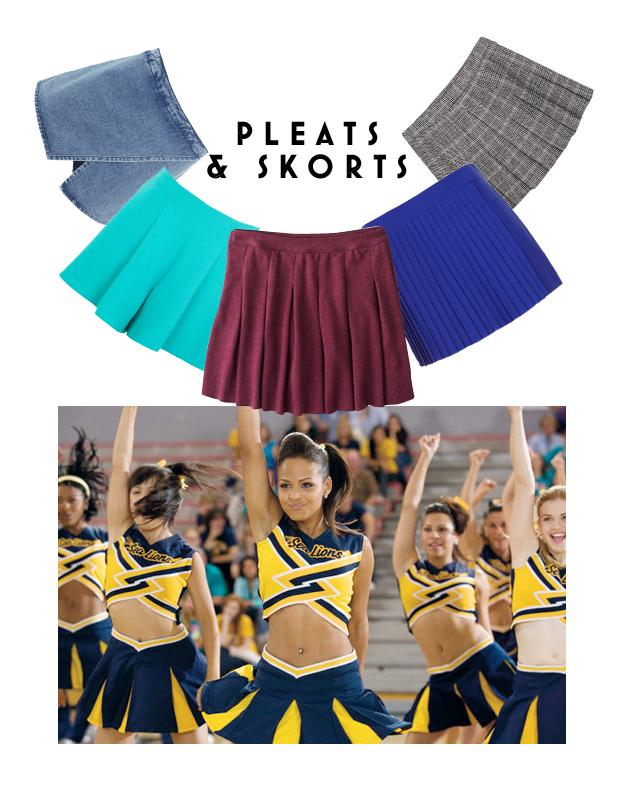 ADVERTISEMENT - CONTINUE READING BELOW
You can't deny that the inspiration of those skorts came from the boy shorts found inside every cheer skirt. And when it comes to those jaw-dropping full twists or pirouettes, only a pleated skirt can add that extra drama that never fails to get the crowd pumped. Go ahead, elongate your legs and enjoy the fun and carefree feeling these pairs of skirts can offer.
Varsity Jackets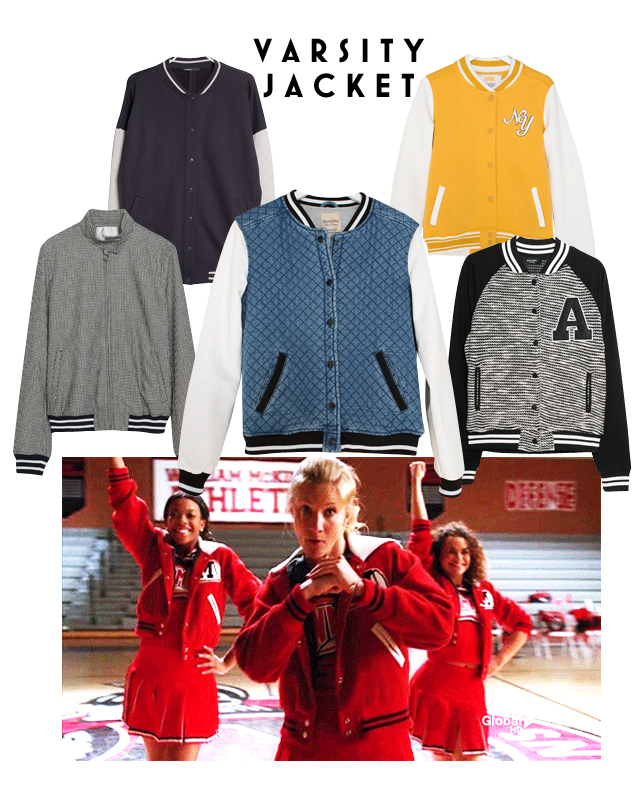 ADVERTISEMENT - CONTINUE READING BELOW
Okay, fine. All athletes own varsity jackets. But you gotta admit, they look best paired with those pleated minis! Right, right?
If you're ready to shop (since it's a payday weekend!), then head on over to the gallery.
Photos: screencap from Bring It On movies, and Glee