Penn Badgley's back to up the ante from his Dan Humphrey days and it has all the makings of an oddly alluring sleeper hit. Based on Karoline Kepnes' psychological thriller, You revolves around bookstore manager Joe Goldberg who falls for an aspiring writer, Guinevere Beck (who prefers to go by her last name) after a chance encounter in his bookstore. The growth of his feelings quickly shotgun into a dangerous obsession as he spends the rest of his days and nights studying her every move before eventually attempting to control her life, including the people who get to be in it, if it means being the one for her .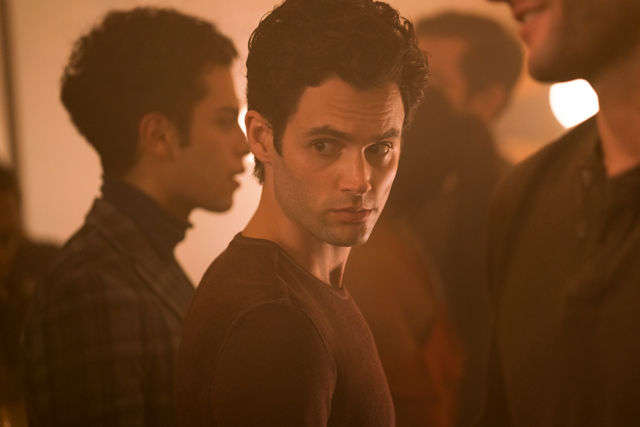 ADVERTISEMENT - CONTINUE READING BELOW
What I liked about it
It's a treat for Gossip Girl and Pretty Little Liars Fans.
What is it with Shay Mitchell and creepy stalkers out to kill her? Or Penn Badgley being said creepy stalker, ominously brooding and observing your every move in excruciating detail with the help of social media? Either way, we certainly see the merits of You being hailed as a cross between Gossip Girl and Pretty Little Liars. Make no mistake though, Shay's character Peach Salinger is a far cry from the sweet and loyal Emily we all love. Except for the fact that she's once again in love (or in this case obsessed) with yet another pretty blonde, Shay's Peach is obnoxiously wealthy, manipulative, and borderline narcissistic. Talk about a 180 for the actress, and we're absolutely here for it! Penn, on the other hand? Well, let's just say his character just took a step up on the creepy meter, shamelessly hovering over his conquests instead of hiding behind a blog this time. Granted, my knowledge of Gossip Girl is limited to Google and Wikipedia, but I'm sincerely hoping Joe doesn't actually end up with the girl in this one.
CONTINUE READING BELOW
Recommended Videos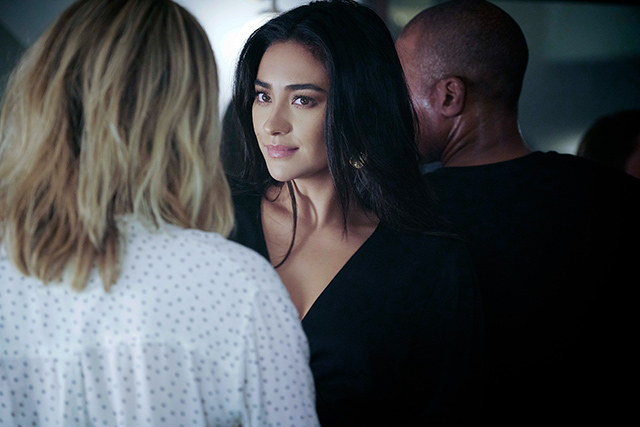 It's weirdly enticing.
I'll be honest, this isn't a show I would usually go for based on reading the synopsis alone. But, boy was I in for a surprise! While the premise of the show is admittedly disturbing on its own, and the actual episodes even more so, You never runs out of twists to keep its audience from completely tapping out from all the crazy. In fact, it's exactly these outrageous turns that'll have you hitting that next episode button, and then the next, and then...well, you get me.
ADVERTISEMENT - CONTINUE READING BELOW
Which begs the question, what makes watching a show with characters, all equally terrible in personality, so deliciously tempting? Maybe it's the fact that beneath all the questionable (at times abhorrent) things they're made to do, is the truth of the matter: there's a reality to all of these fictional personas. Evidently, everyone has something to hide, from the lies they've told, the people they can't stand, or the desires they can't act upon. Only they're all laid out for us onscreen to see. Or you know, maybe you just can't wait for that inevitable crash and burn moment where Beck (Elizabeth Lail) finally realizes that the man she's been falling for is actually a crazed psychopath who's been stalking her and killing off anyone who gets in the way of their relationship. Either way there's no escape from the intrigue.
PHOTO BY

Courtesy of Netflix

ADVERTISEMENT - CONTINUE READING BELOW

It's a subtle satire on cheesy rom-coms.
It's the age-old premise, boy meets girl, thus starting the chase to win her heart at all costs. Now, in most romantic movies this "take-no-for-an-answer-because-I'm-madly-in-love-with-you" behavior is deemed acceptable and totally swoon-worthy even. But have we ever truly stopped to think about how inherently aggressive, and stalkerish it all is when you take away the inevitably cheesy love song in the background? Kita Kita anyone?
While You is obviously no rom-com, it takes us into the headspace of a troubled man with the same motivations. On the surface, Joe's the all-around good guy any straight woman would probably be attracted to in an instant, but his constant voiceover begs to differ. Here's someone who's convinced himself that following a person almost every waking moment, and breaking into their house is completely acceptable, all in the name of making sure he doesn't get hurt once he does, actually, attempt a relationship. He's even gone so far as to rationalize killing someone because he just had to, for the girl of course. If that doesn't give you the sticky skeevies, then I don't know what will. Which leads me to my next point...
ADVERTISEMENT - CONTINUE READING BELOW
PHOTO BY

Courtesy of Netflix

What I didn't like about it
A show like You treads a thin line between being a cautionary tale on the pitfalls of the internet or, god-forbid, getting miscontrued for validation for anyone with the same tendencies. Yes, we hear of Joe's reasons for doing what he does, and sure, take away all the stalking and murder, he seems like an actual nice guy. But the thing is the show itself is self-aware that he is, in fact, far from one. Other possible viewers? Not so much. The last thing we need is anyone rationalizing the actions of a toxic white male.
ADVERTISEMENT - CONTINUE READING BELOW
PHOTO BY

Courtesy of Netflix

Should you watch it?
You is definitely an intriguing psycho-thriller with just the right campy, comedic beats to make it enjoyable. However, if you're someone who can't stomach creepy psychopaths, get easily paranoid, or, as mentioned above, can't seperate fiction from reality, then maybe it's best to steer clear of this show. On the other hand, if you're interested in exploring the thoughts of a deranged stalker in a, nevertheless, entertaining setup then by all means, You is a show you'll probably enjoy, no matter how weird it may feel to say that out loud.
ADVERTISEMENT - CONTINUE READING BELOW
You can catch the whole first season of You on Netflix starting December 26.
Related Stories from Preview.ph
Hey, Preview readers! Follow us on Facebook, Instagram, YouTube, Tiktok, and Twitter to stay up to speed on all things trendy and creative. We'll curate the most stylish feed for you!